Great features kept simple
We keep things simple and cheap, so you can focus on your guests and running your restaurant.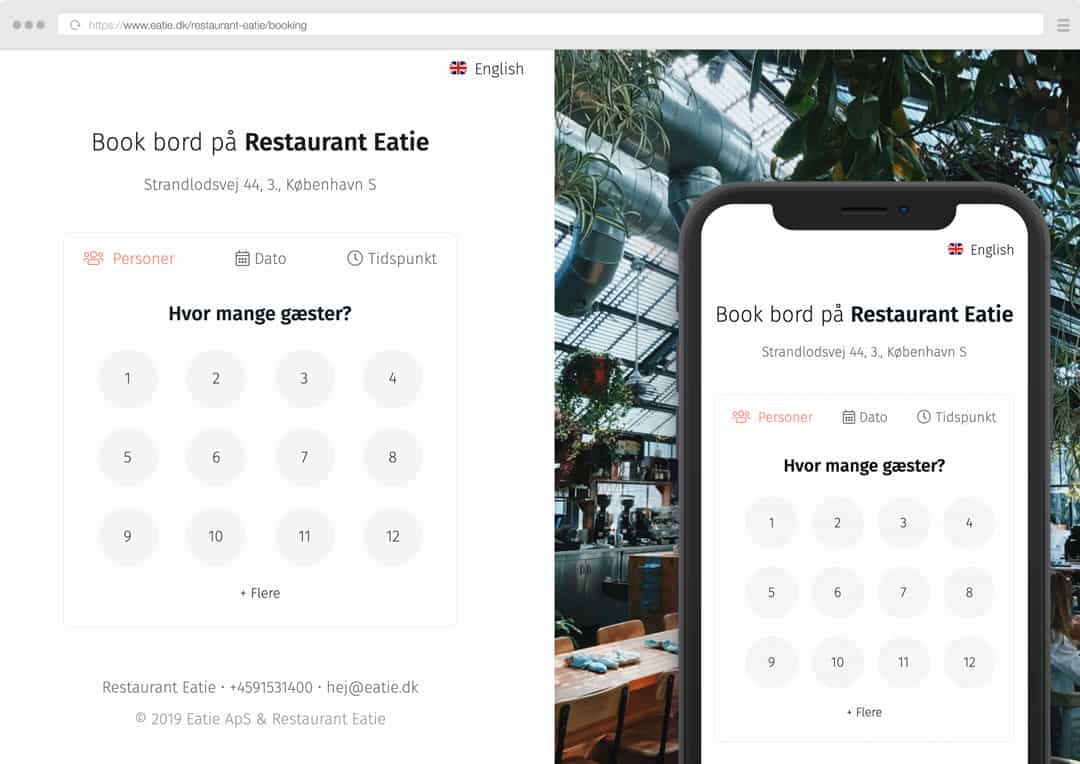 A that-was-easy reservation flow that your guests will love
Guests love our booking form because it is designed to make it as fast and easy as possible to book a table. No one is lost in the process, guests are happy, you are happy.
Ready for more bookings?
Try it now
Risk free, no credit card needed