Online restaurant reservation system for everyone
By a team of experienced tech entrepreneurs and eaties
Let's introduce you to the modern and user-friendly online restaurant reservation system from the food capital of the north.
resOS has one clear vision: to make it easy and affordable for restaurants to get more table bookings and satisfied guests. resOS wants to provide all restaurants with an online restaurant reservation system that makes the operation and table management as efficient, simple, and user-friendly as possible.
Behind resOS, there is a team of experienced tech entrepreneurs, the most helpful customer service team, and marketers. What they all have in common is their love for the amazing experiences that the world's restaurants can offer and scalable tech.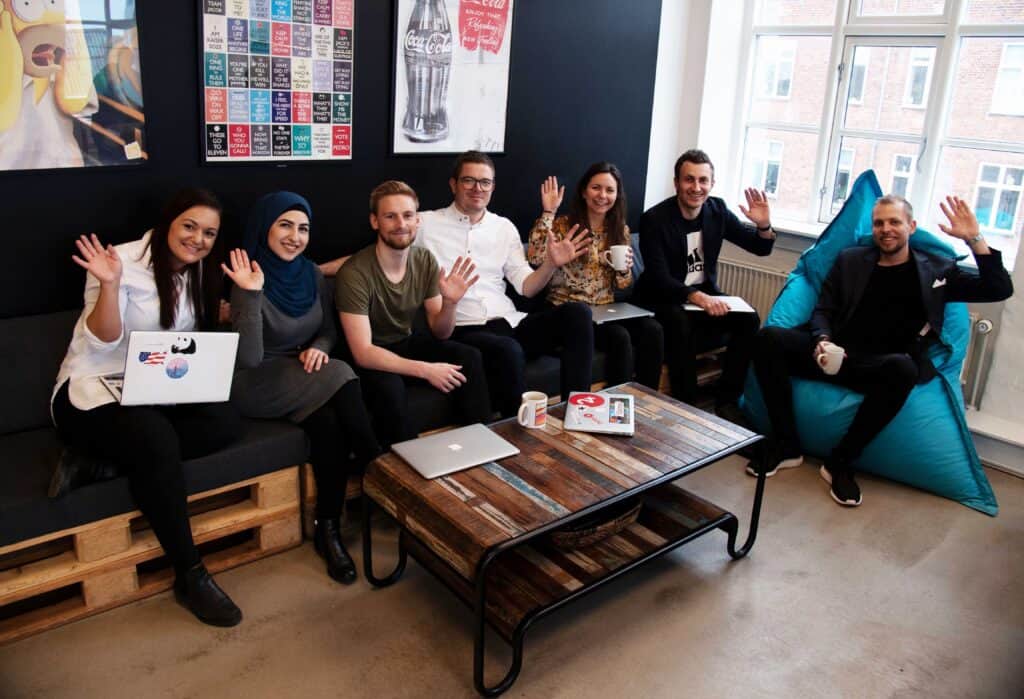 An online restaurant reservation system is the backbone of any restaurant that works with table reservations. resOS is a flexible restaurant booking app that is easy to use, fast and stable. At resOS, usability is a top priority. Both for the staff internally in the restaurant and for guests who want to book a table. In order for this to succeed, we have developed a very effective booking system for restaurants that has all the features you need to run a smooth service and table management.
Maybe the world's most user-friendly and effective restaurant reservation system
We keep things simple and effective, so you can focus on your guests and running your restaurant. We developed the most essential features that will help you run smooth and effective table management. You should not worry about booking no-shows, getting overbooked, deposits, messages to the guest, handling reservations, and the like. resOS' booking system app for restaurants got you covered with essential features you need to run a smooth service.
Booking system features your restaurant needs
Table management
Use table management to track your available tables and times, and turn tables faster so more guests can book a table at your restaurant. This feature will also help you ensure that guests book your available tables only and save tables for walk-ins.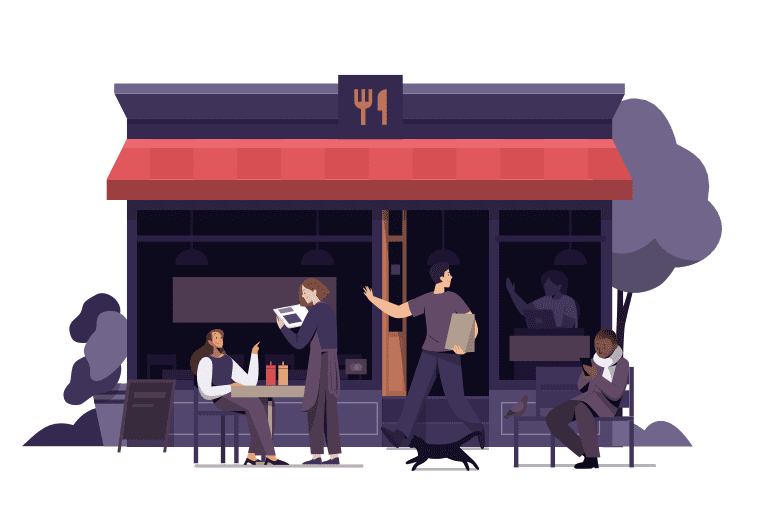 Reduce no-shows
Reduce the number of no-shows with a no-show management feature that warns you about bad guests who they book a table. This feature requires guests to add their credit card so that you can charge them if they don't show up for their reservation. Guests that were previously a no-show will be flagged as a 'bad guest'.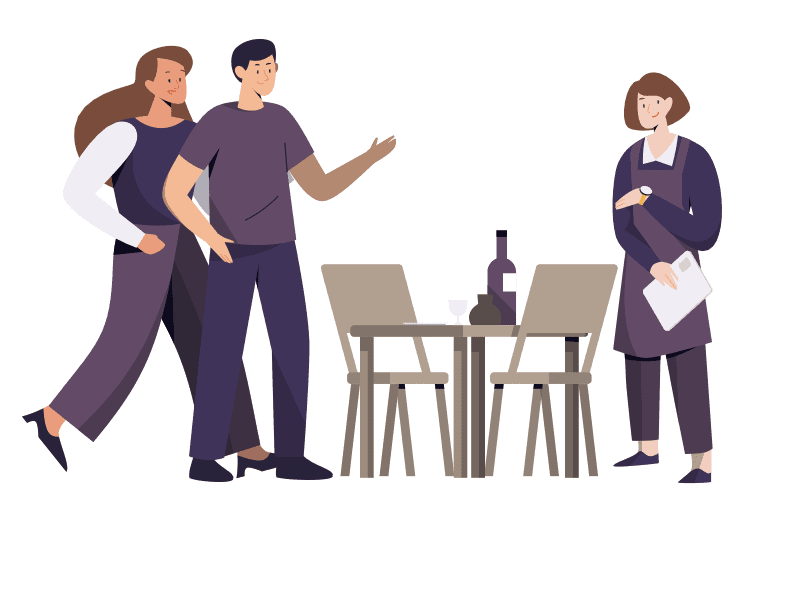 Deposits & prepayments
Reduce no-shows by requiring a prepayment when your guests make a reservation. This feature can also be used for requiring a deposit for an event hosted at your restaurant. Define the criteria for when and how you want to charge a prepayment.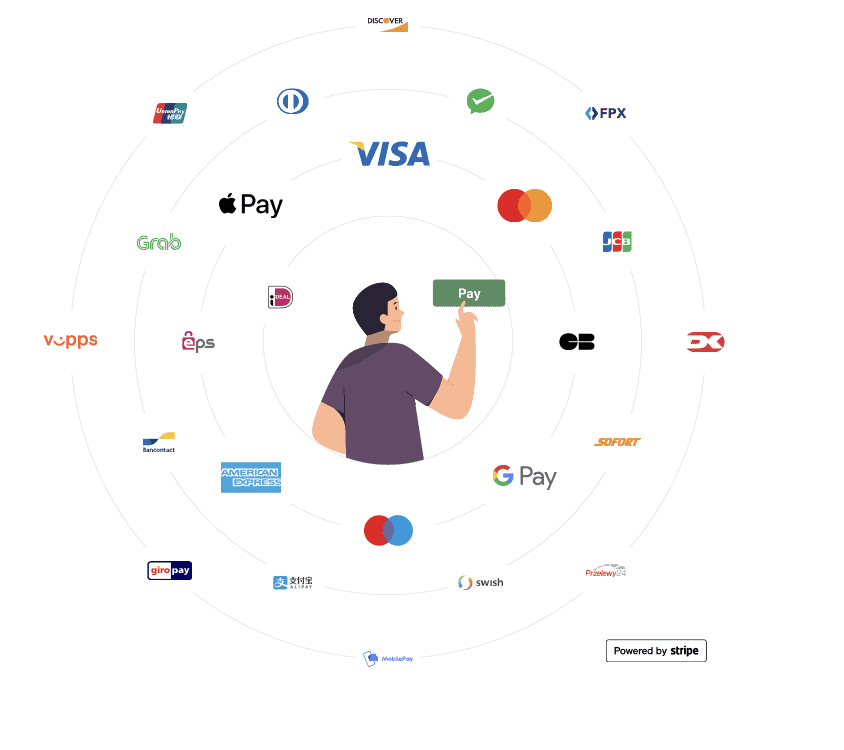 Visual table planner
Customize your restaurant's own visual table planner and get a clear overview of your bookings and tables and their availability. You will get a complete overview of bookings and tables in real-time. See available, reserved, and occupied tables at a glance with smart color codes, and make it easier to allocate guests.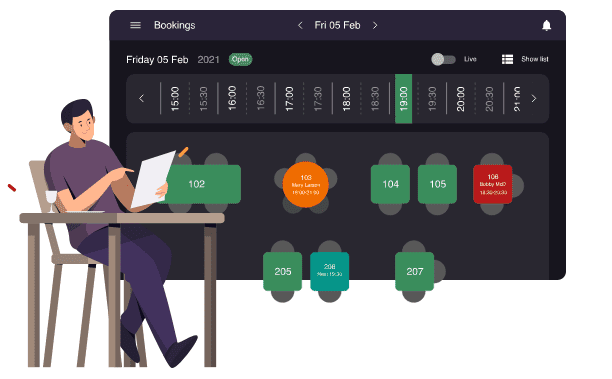 Automatic customer profiles
Automatic customer profiles gives you a better overview of all your guests and their previous bookings. Book your guests faster, and give them the best experience by already having valuable information about their previous visit, preferences, favorite dishes, allergens, and more.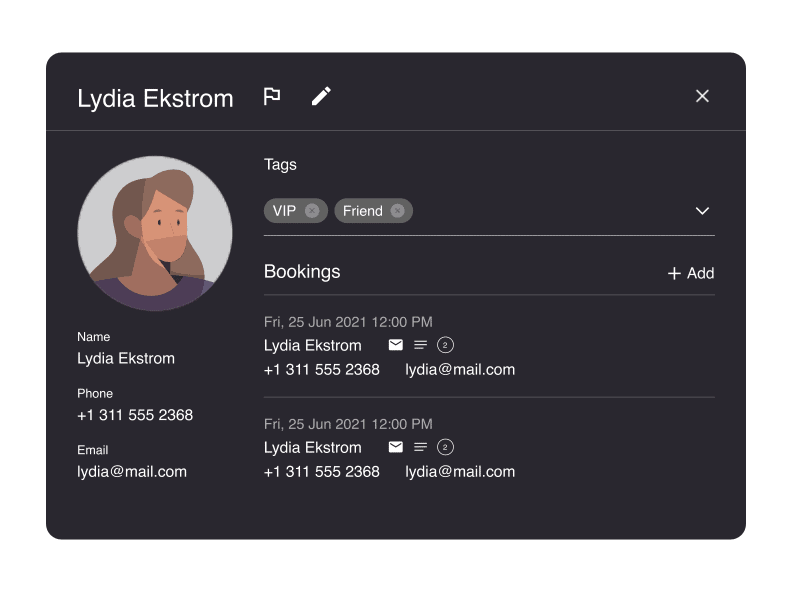 Booking seatings
Define default and special settings per day, date or time to optimize the flow of guests and get more bookings. The seatings feature helps you avoid an overcrowded restaurant with many guests coming in at the same time. Also, you can strategically avoid empty tables before and after the most popular time-frame.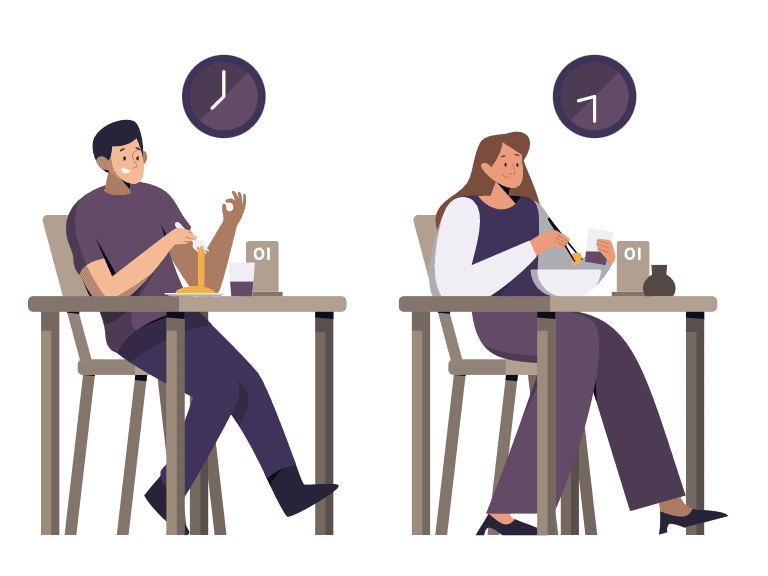 … and much more! Check out all resOS' booking system features here.
A modern online restaurant reservation system for all eateries
resOS is a flexible restaurant reservation system app that gives you all the features you need, and therefore you can choose your own plan for which the prices range from free to cheap. You can choose between monthly and yearly payment. All plans includes all features, so regardless of what plan you choose you get to enjoy all the cool features resOS has to offer.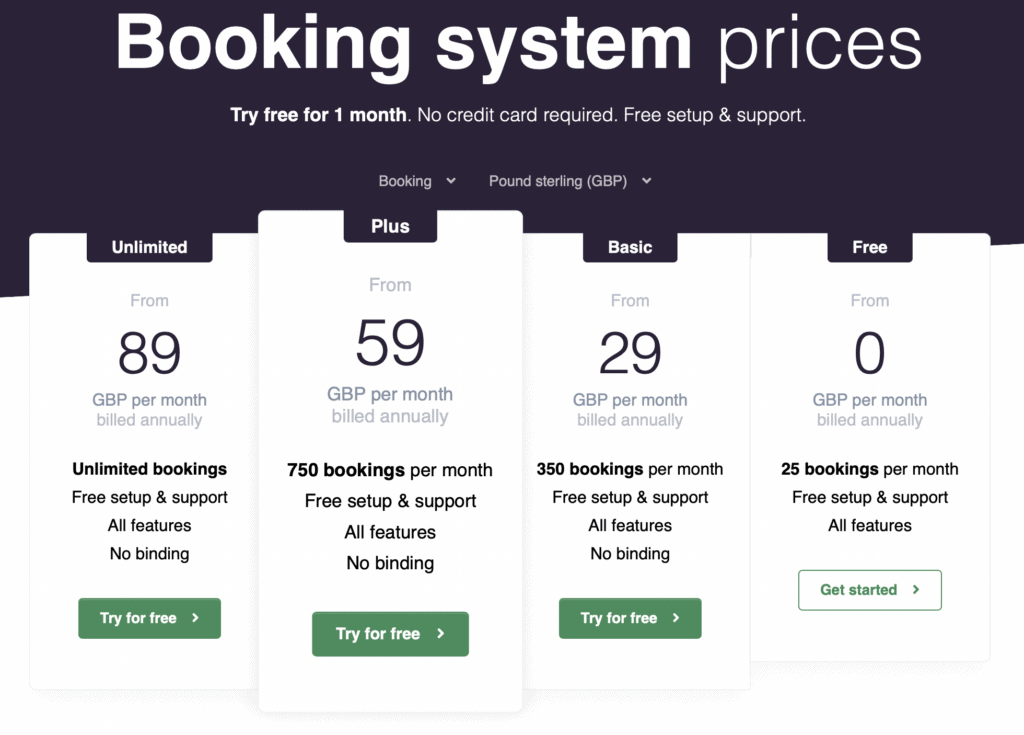 Register your restaurant and get 30 days free here with no binding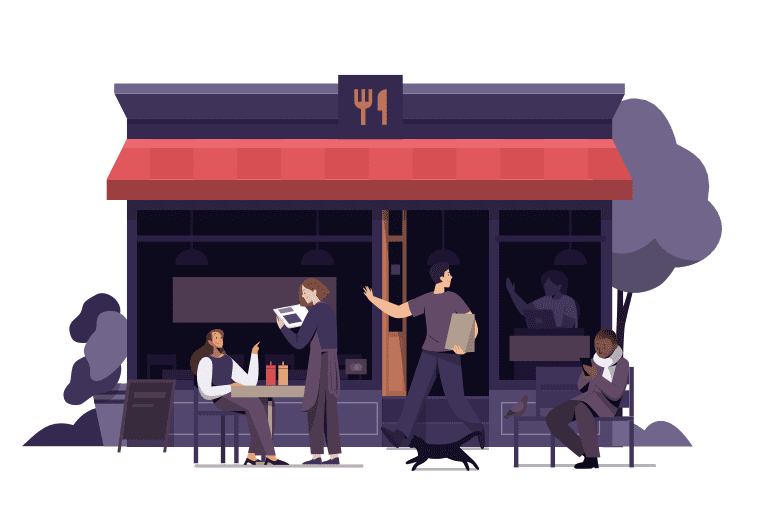 Any questions or want to try the booking system for free? You can always contact our sweet support at [email protected]. They will get back to you asap.
Contact
To keep things simple and fast, we run all communication through e-mail, so please never hesitate to contact us on:
E-mail: [email protected]


Address
resOS ApS
Strandlodsvej 44
2300 Copenhagen S
Denmark

Company registration number:
DK39377187