Why should you add Google Reservations as one of your booking channels?
Increase your online visibility and get more bookings
Make it easier for guests to book a table as soon as they find you on Google
Allow guests to make a seamless transition from searching to booking
Enables guests to reserve a table via Google Search, Google Maps, and Google Assistant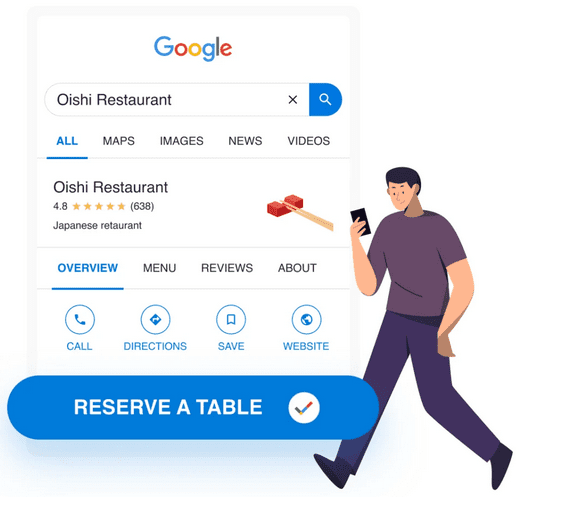 Reservations with Google makes it easier to reserve a table
Reserve with Google is a brilliant service provided by Google that allows users to book a table at your restaurant directly via your Google My Business profile. You might know the service as the big blue button on a restaurant's Google account. Often, it is used by restaurants and eateries around the world to ensure a smooth and easy booking experience. Since resOS is an official Google booking partner, this feature will be included in your subscription.
We highly recommend all restaurants set up Reserve with Google. The sooner, the better! When exposing guests to the option of reserving a table at your venue, guests are, obviously more prone to book a table. Also, you provide guests with a very simple booking experience. We recommend cutting out the act of going through several clicks to reach a booking form.
Encourage guests to easily reserve a table
By adding Reserve with Google to your restaurant, café, bar, pub, bakery, karaoke bar, or whatever establishment you may have, you are reducing friction and making it easier for both yourself and your customers to make reservations. With the blue button on your Google My Business account, you can encourage guests to easily reserve a table at your restaurant. The best part is that bookings from Google are synchronized with resOS' booking system in real-time.
Read also about how you can make your restaurant more visible on Google.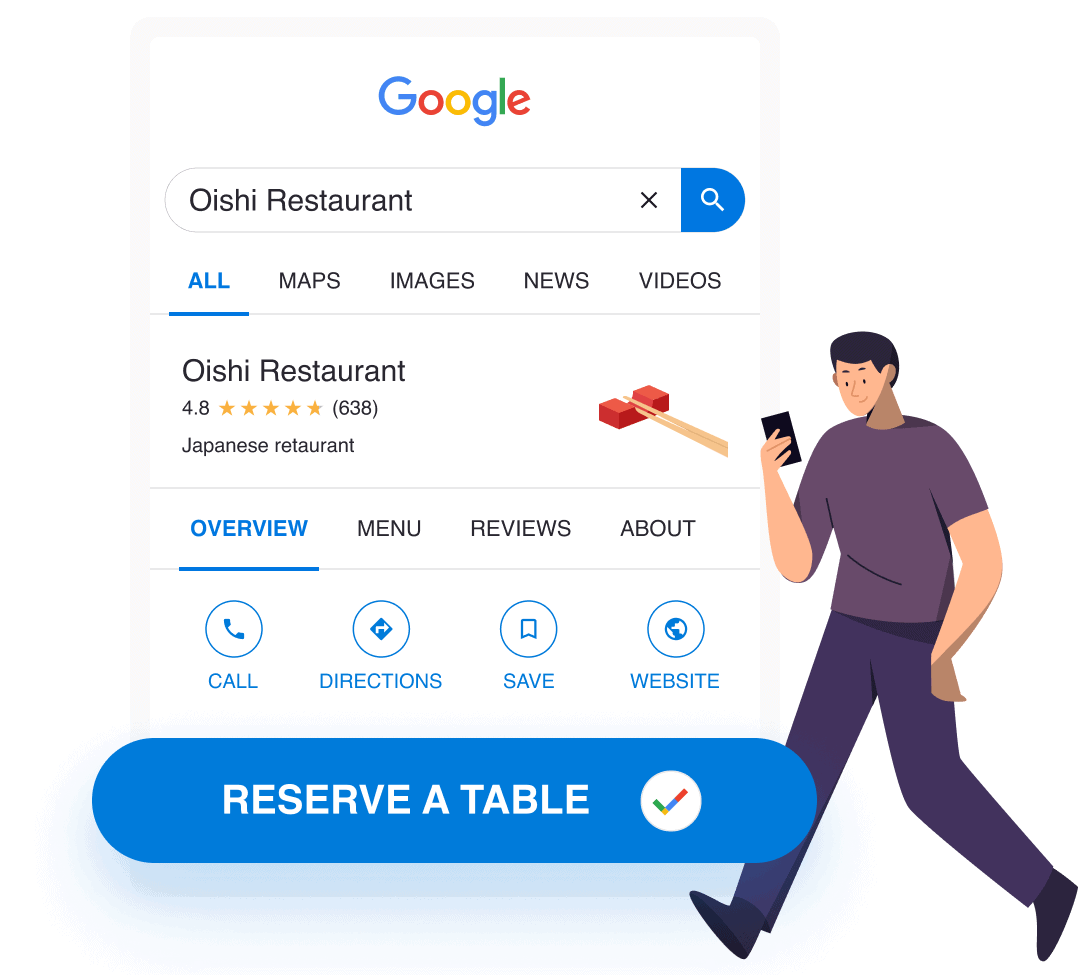 Integrate your booking system with Google Reservations
Reserve with Google sounds great, right? Although, it's important to note that you can only use this option for reservations by working with a restaurant reservation or table management system that is an official Google booking partner like resOS is.
We have made sure that it's easy to enable Reserve with Google when you use resOS as your booking and table management system. You just head to the app section on your resOS dashboard and activate 'Reserve with Google' like you would with any other app from our app selection. And the best part is – it doesn't require any setup from the resOS platform.
Have you still not tried out resOS? Register your venue here and get 1 free month with no binding.
Set Google Reserve up in 5 quick steps!
It's super straightforward to set up your booking system on Google.
Make sure you have a Google business profile
Go to your resOS profile -> Menu -> apps -> Scroll down to Integrations and activate 'Reserve with Google'
Make sure the information in both Google and resOS are aligned such as name, opening hours, address and city so we can match it with google.
Wait 24 hours and everything should be linked
Start getting bookings through Google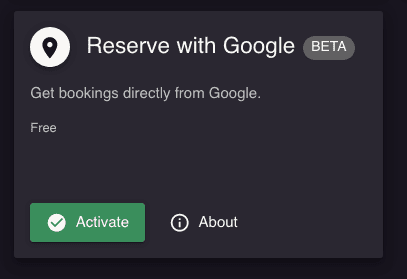 Management features with Reserve with Google
Reserve with Google supports all management-related features, which means that you can maintain your preferred way of working with bookings and table management.
Most important management settings:
Automatic acceptance of bookings – the system will automatically accept new bookings if a table is available for the specified party size at the chosen time

Manual acceptance of bookings – all new bookings will show up as pending, allowing you to accept or decline the bookings

Automatic assignment of tables – the system will automatically find a table that fits at the time and specified party size

Manual assignment of tables – new bookings will have to be assigned a table manually by the restaurant

Add areas and show them on Google – if you add areas to your restaurant (or the like) and allow guests to choose an area, it will also be possible for your guests to choose an area themselves when they reserve a table.
There are a million ways to run and manage a restaurant, bar, café, or the like. And we understand that doing so is hard work that requires procedures and systems in place that support your preferred way of working. Therefore, it's possible to customize the level of automation in relation to receiving bookings and allocating tables directly in your system. And, of course, this is no different with the Reserve with Google feature.
Read also more about how Reserve with Google can be integrated with resOS.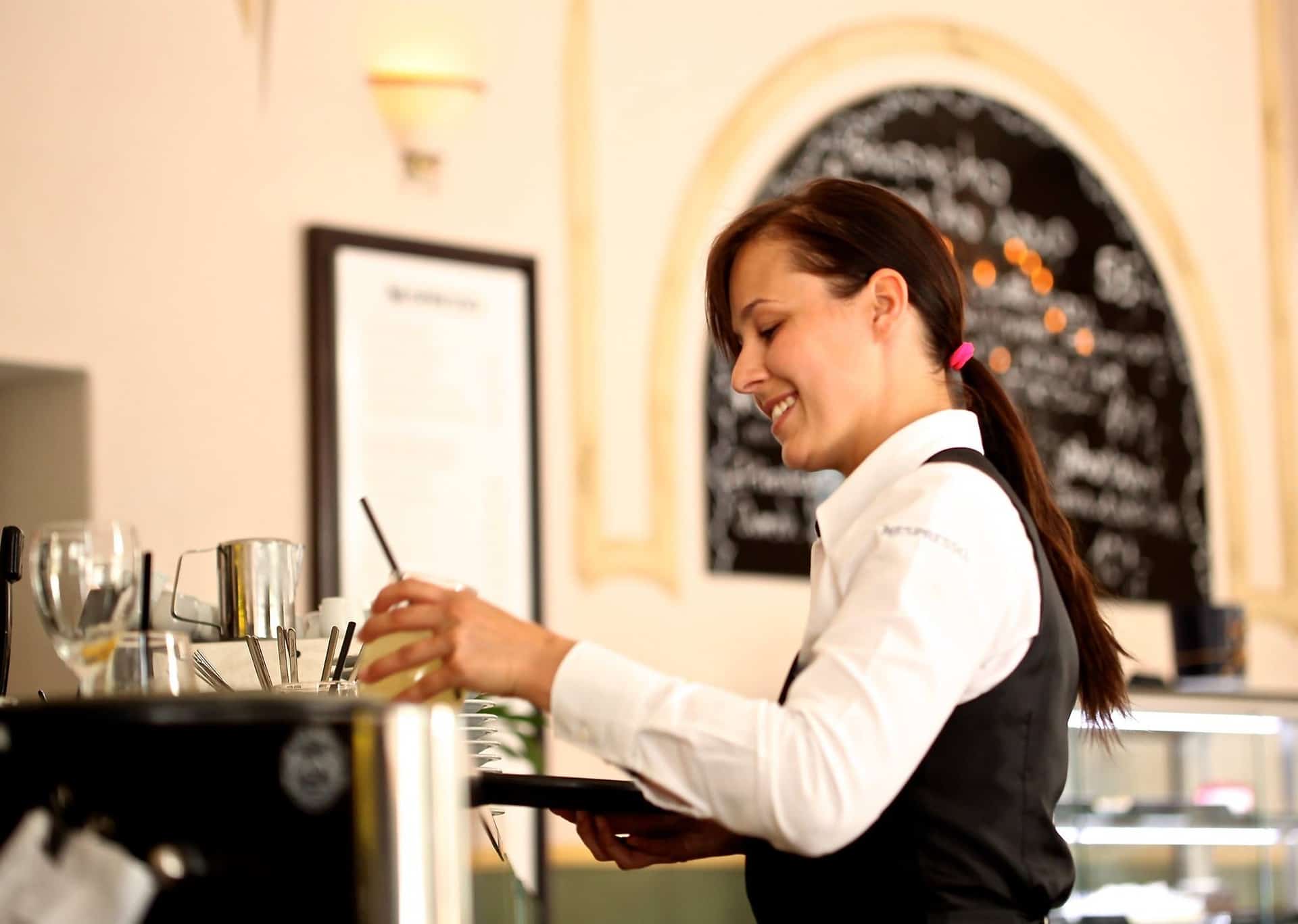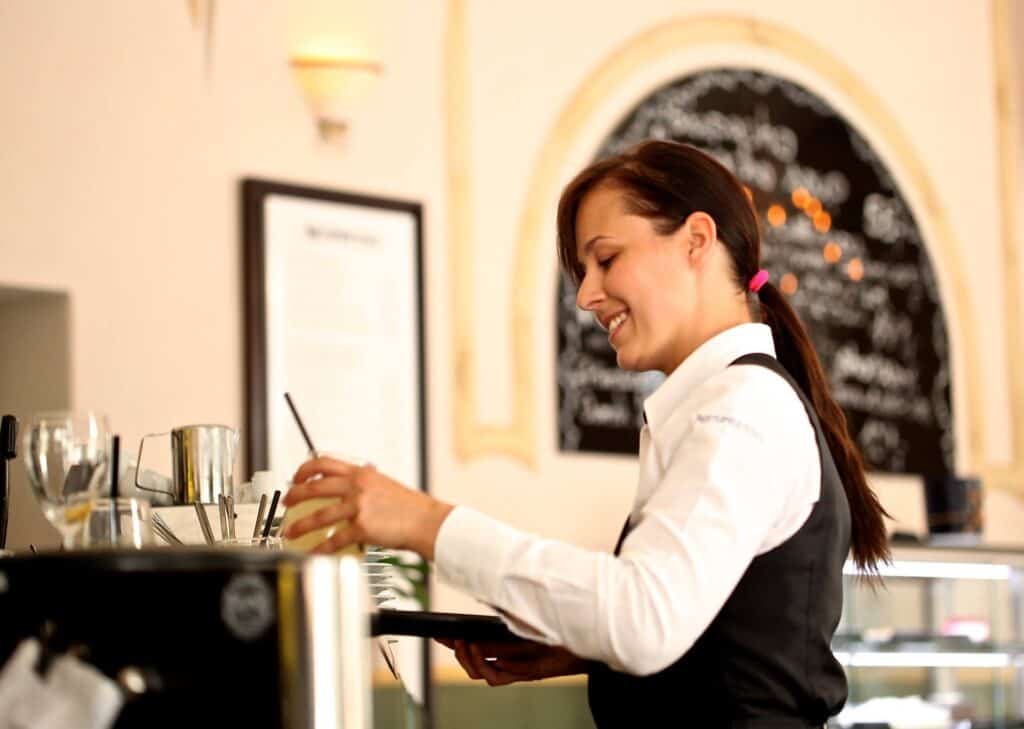 Are you ready to try out resOS and set up Reserve with Google?
With Reserve with Google, it has never been easier for your guests to see your availability and make a reservation – right then and there. Set it up easily with resOS at no additional hassle or cost to you, nonetheless.
You can also check out our FAQ article about table booking through Google.
Please, don't hesitate to reach out to us at [email protected] if you have any questions about setting up Reserve with Google for your business. Or if there's something else we can do to help.