Are you interested in getting valuable data that can benefit your business? You can now get valuable insights about multiple aspects of your business with extensive reports. As a restaurant owner who are using resOS to handle online table reservations you can access data reports from aspects such as bookings, prepayments, no-shows, customers, opening hours, tables, feedback, and takeaway.
Flexible reports about your business
To provide your business with the most relevant and valuable data, we have added the flexibility to choose from/when. In this way you can filter to see only the data that is relevant to your business at the time. An example could be the 'Bookings' report section. Here you can choose the time period you want to see how many bookings you got, which could be 'last 3 months' to get insight into e.g. how the busy summer season went. You can also choose custom 'from' and 'to' dates. Another cool option here is choosing what booking status you want to see the data for, e.g. is it relevant to have cancelled bookings included in this data overview?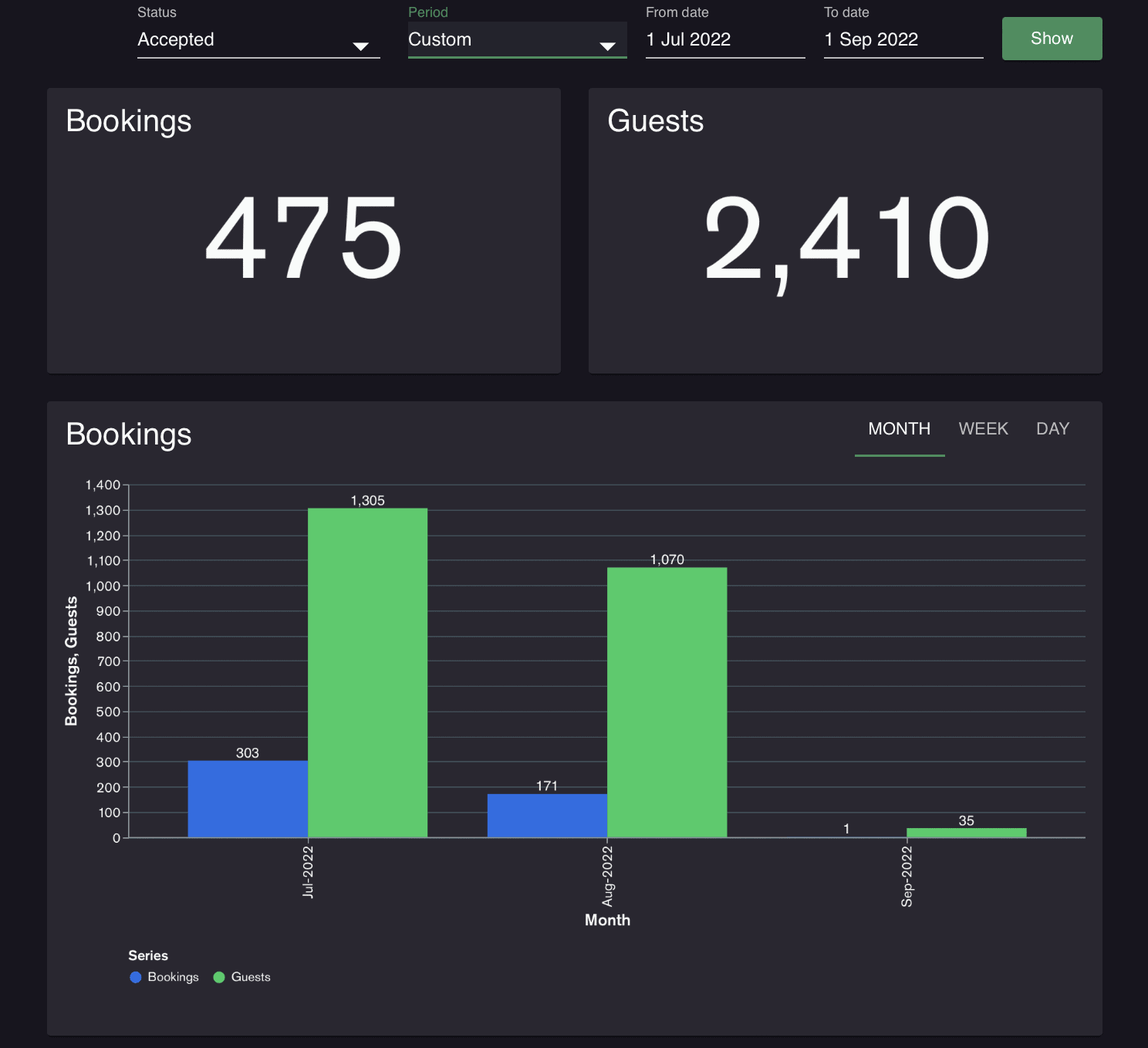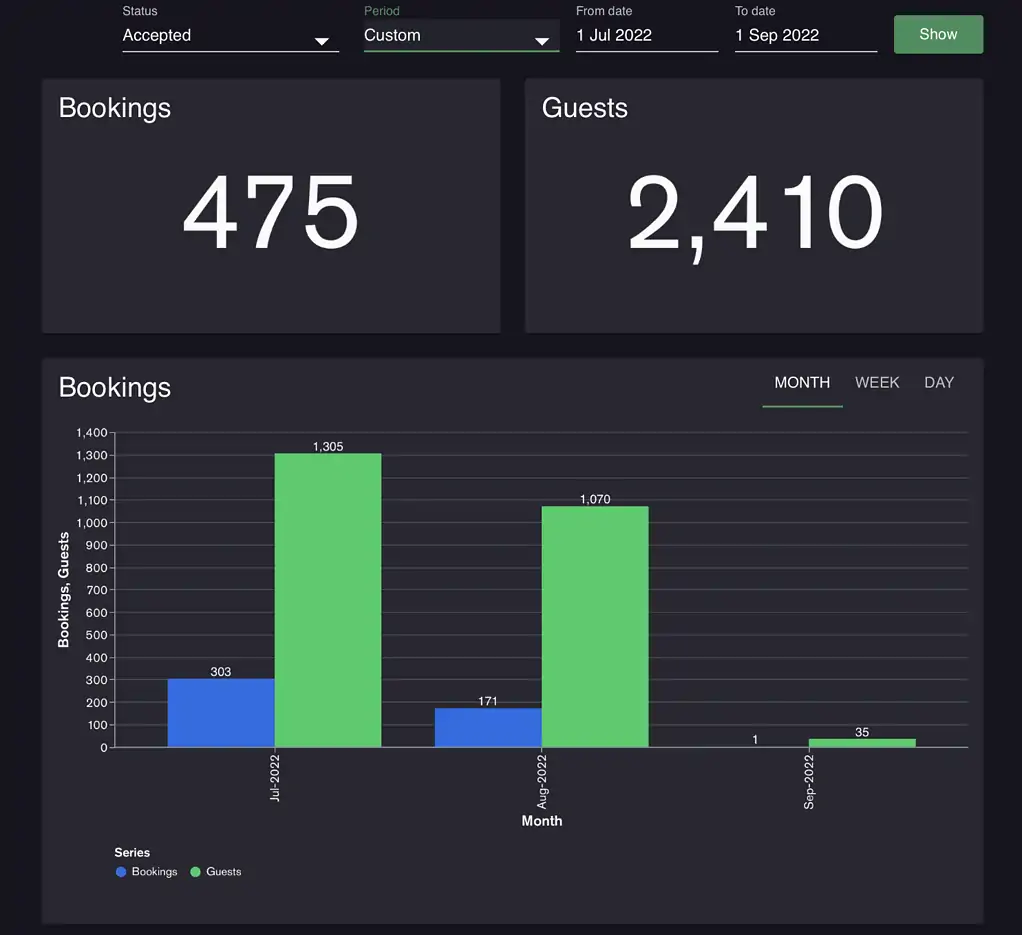 What kind of data can you get from the reports?
The reports section provides you with a bunch of different data points that can help you answer questions about aspects of your restaurant business. You can access data reports from aspects such as bookings, prepayments, no-shows, customers, opening hours, tables, feedback, and takeaway.
Here are a few questions that the new reports answers:
Where do you get your customers from? Is it walk-ins, your website, or Reserve with Google?
How many bookings and guests are visiting your restaurant in certain periods?
What are the most used tables and table combination?
What is the most used seating area?
Would your guests recommend your restaurant to a friend?
What does your guest think about your restaurant's atmosphere, food, service, and value for money?
What is your most popular opening hour?
Who is your best guest? Maybe you could reward them?
What time of the day are you the busiest?
What day of the week are you the busiest?
Do you have problems with no-shows?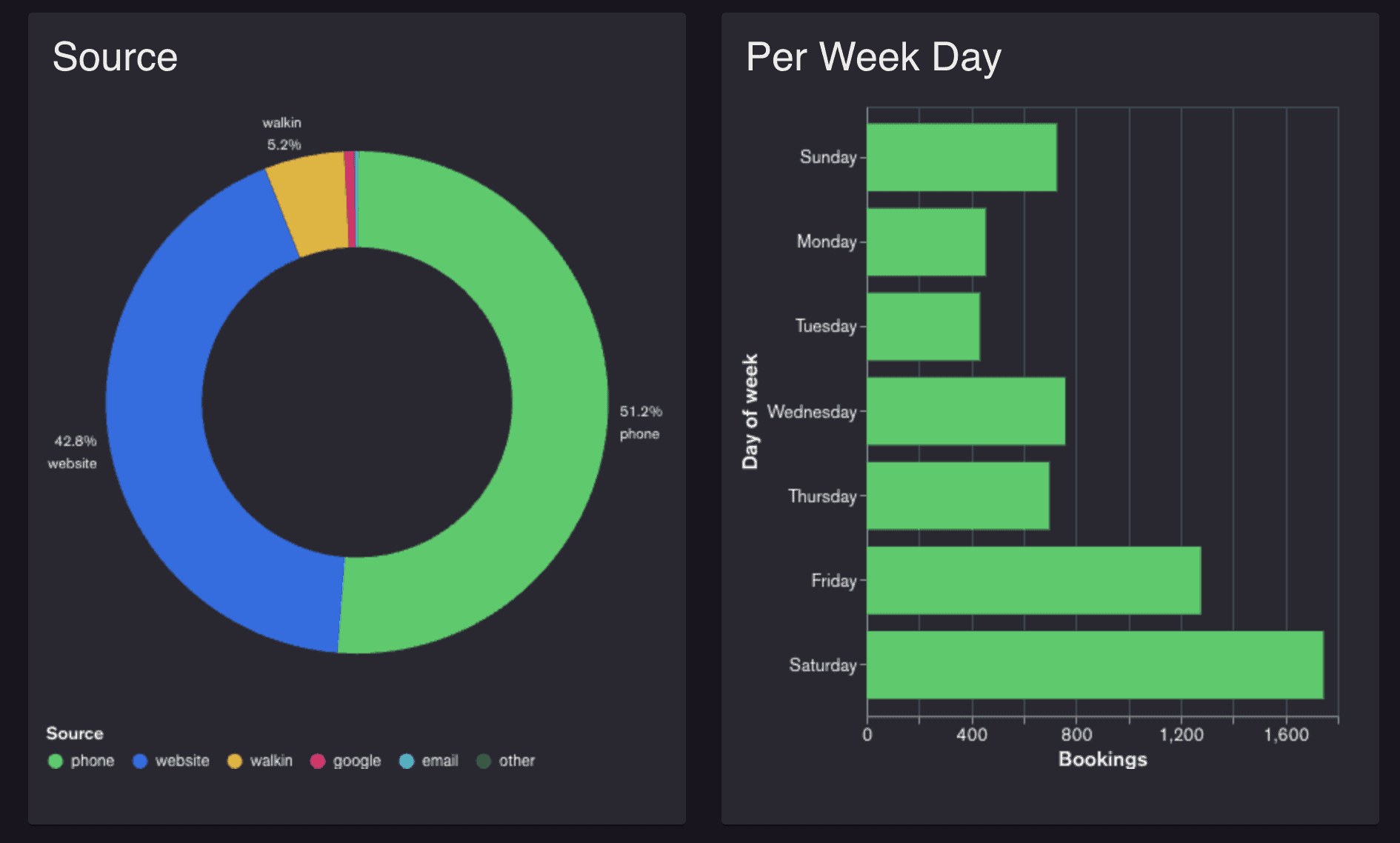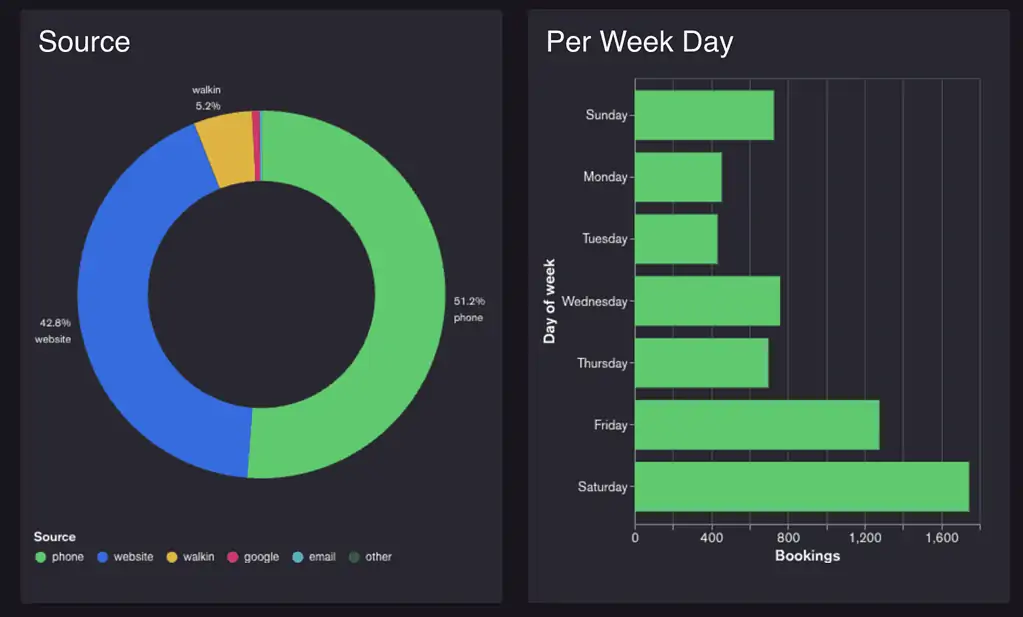 Improve your business with valuable data reports
These above mentioned questions are just a few of the questions that you should be able to find the answer to when you dig into the reports section. Hopefully, these data can help you improve aspects of your business and even spark new ideas or changes to your business.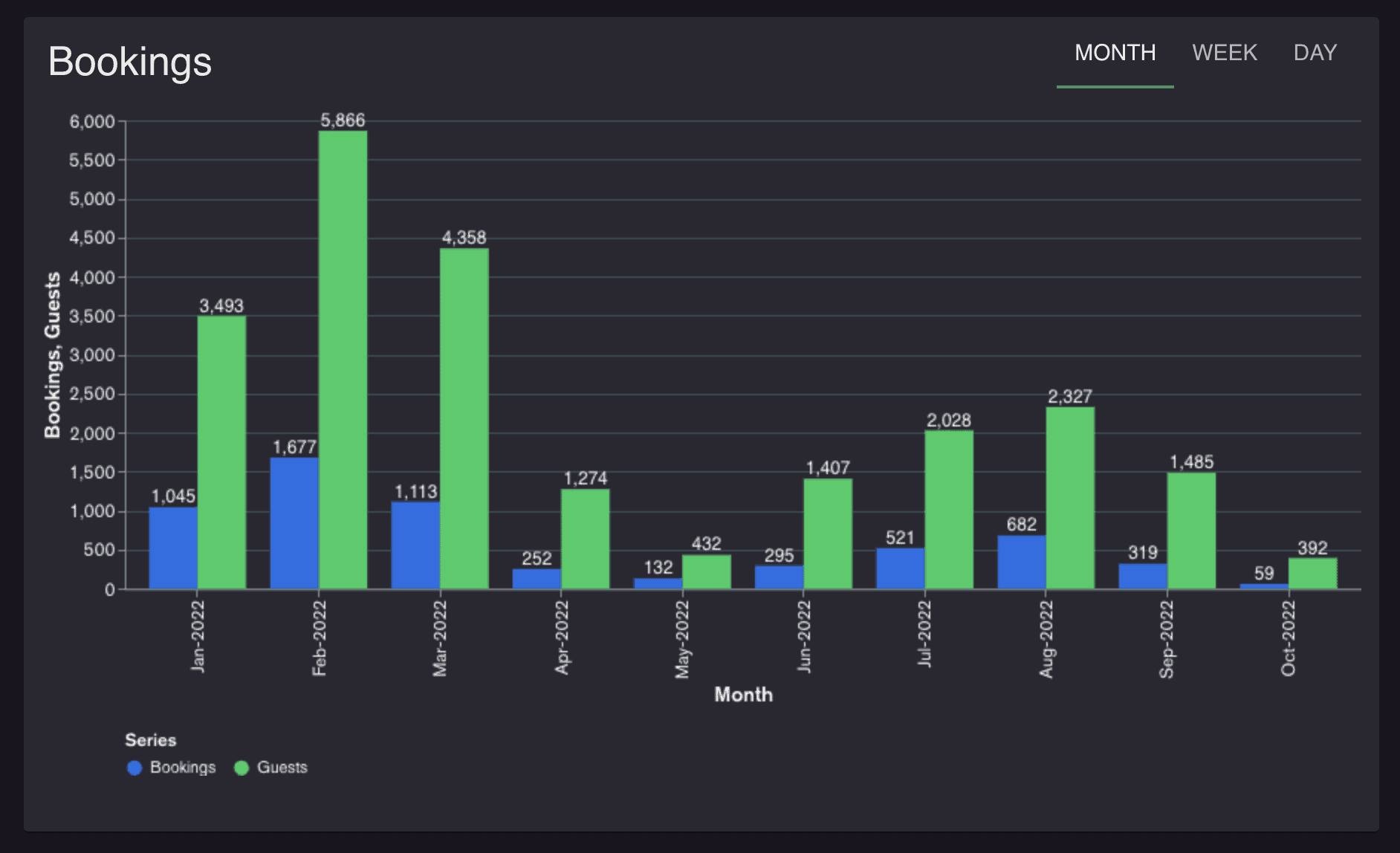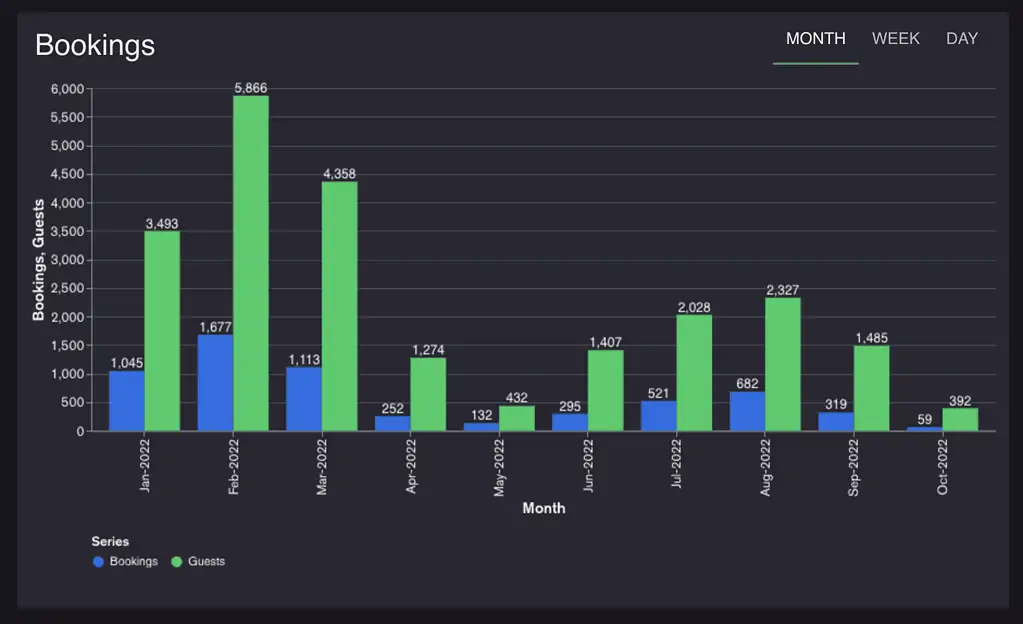 What kind of data is relevant to your restaurant business?
The reports section provides data for many different aspects of a restaurant business. We continuously work to further improve the reports section to keep providing you with valuable insights that you can use to improve your business. Do not hesitate to contact us and let us know if there are any data that you are missing in the reports, and we will look into the possibility of providing this data.
Read also about the waitlist feature and how it can help you avoid last minut empty tables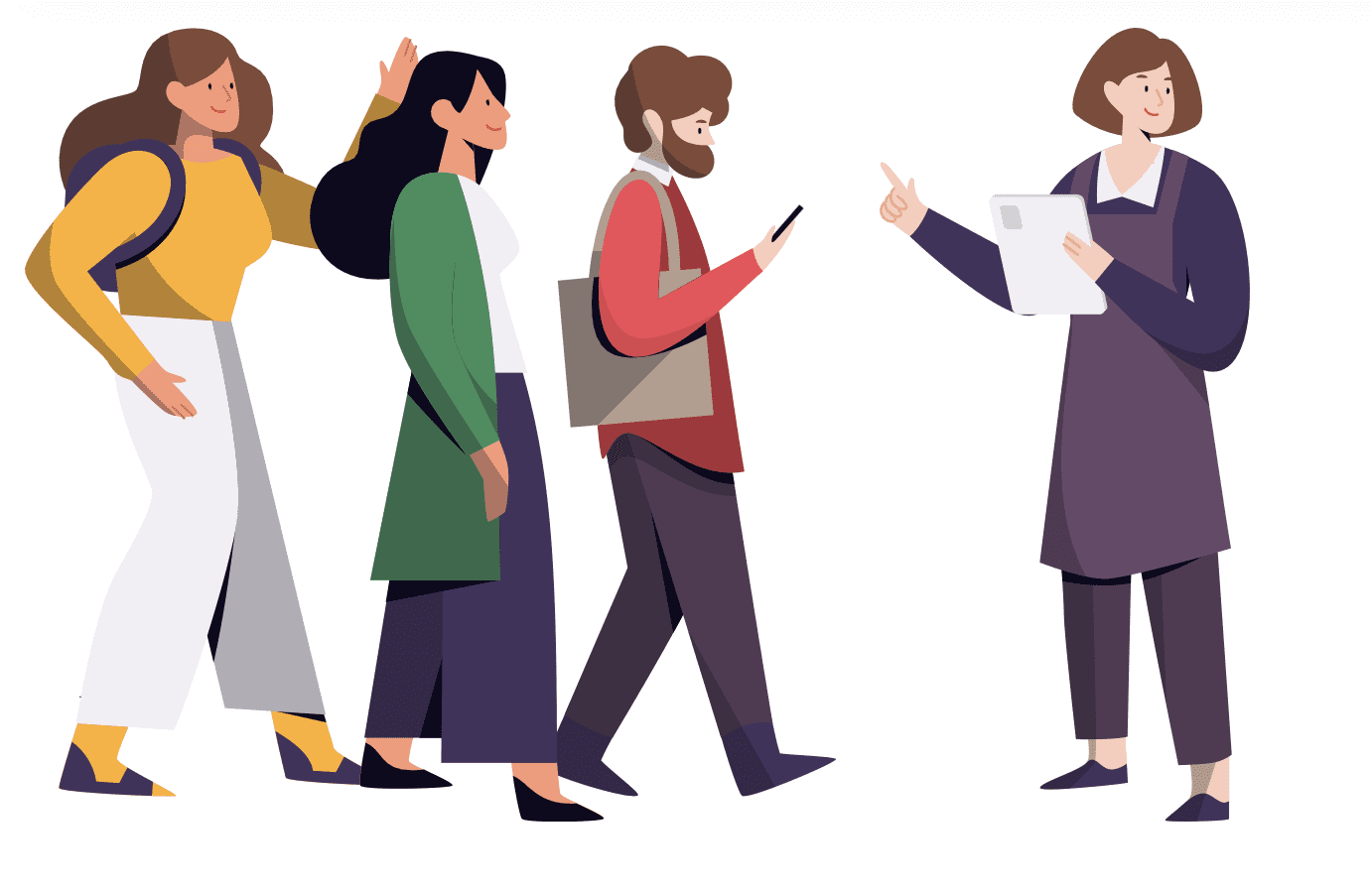 Do you have any questions about the reports or other resOS features? You can always contact us at [email protected]. The super fast and friendly support team will do their best to help you with any questions you may have. We look forward to hearing from you.