What are the benefits of the multiple locations feature?
Increased awareness: Connect locations, showcasing restaurant variety.
Cross-promotion: Encourage exploration, boosting bookings and revenue.
Seamless experience: User-friendly platform for easy navigation.
Comprehensive information: Show menus, capacity, ambiance, and aiding preferences.
Flexibility and customization: Strategically showcase restaurants for visibility.
Increased bookings: Raise awareness, and drive growth.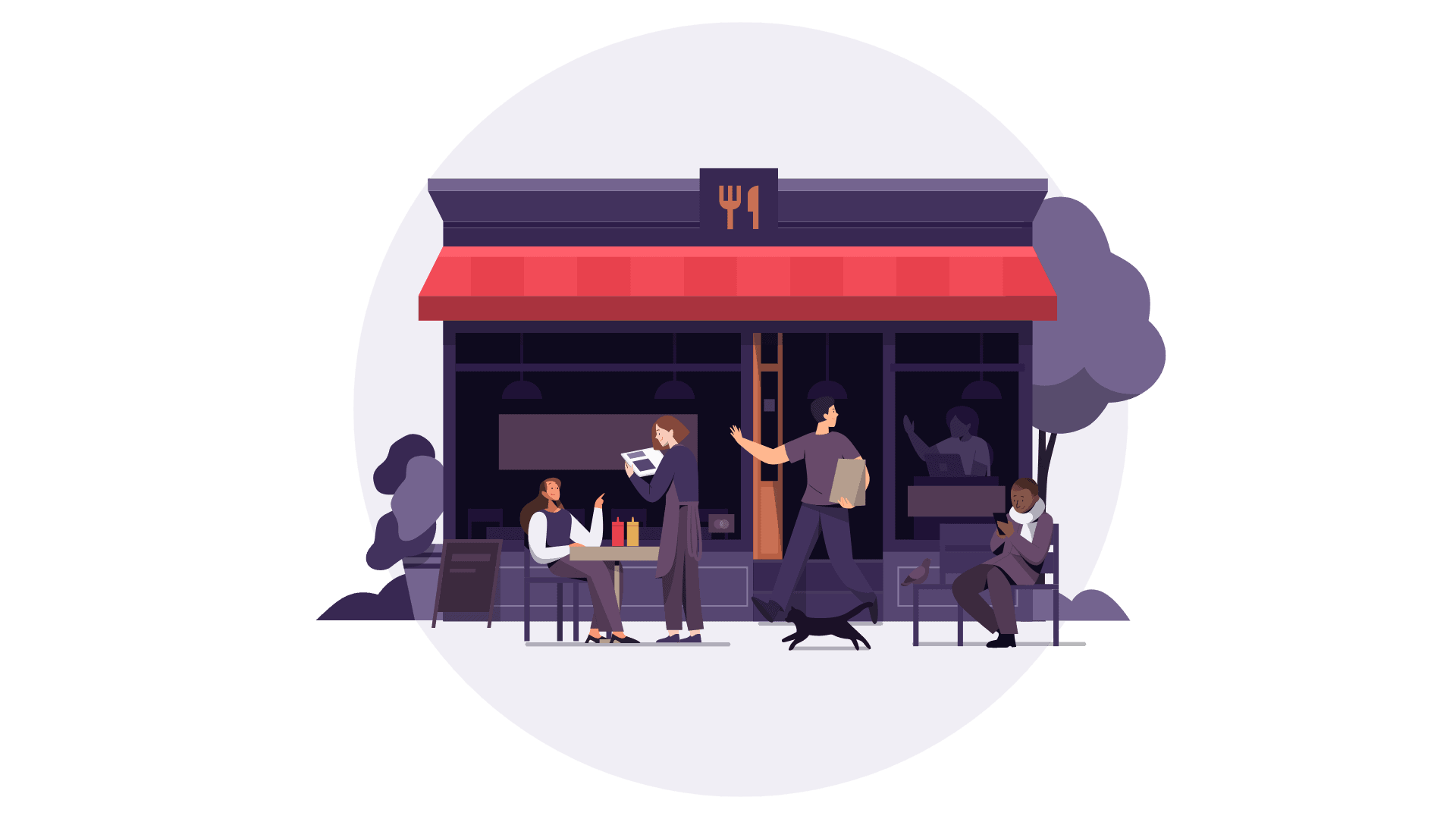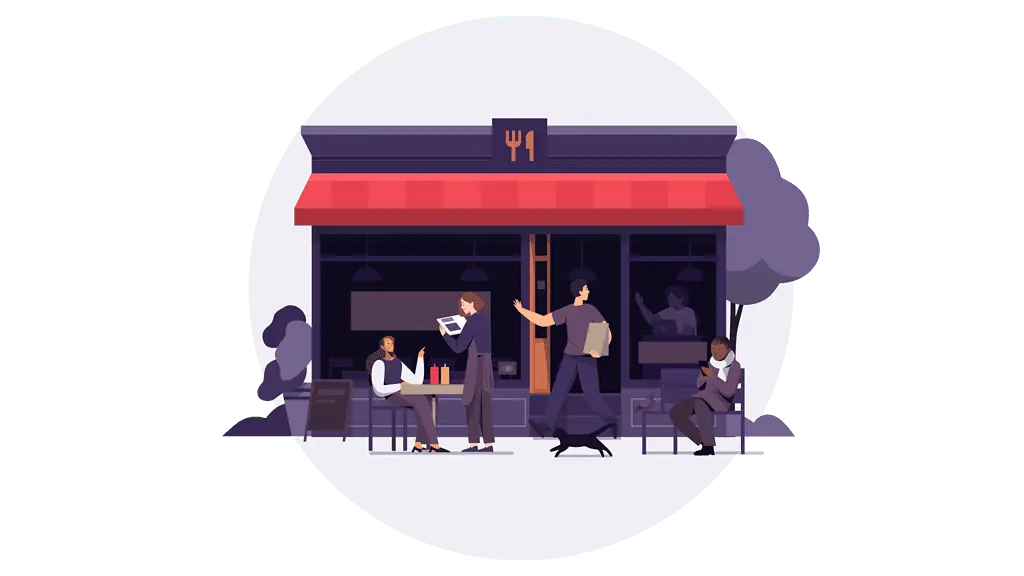 What is the multiple locations feature?

Efficient centralized management: Our multi-location feature empowers you with a centralized management system, allowing you to effortlessly oversee and control all your restaurant locations from a user-friendly dashboard.

Integrating our multiple-location feature into your restaurant strategy offers numerous benefits to propel your business forward.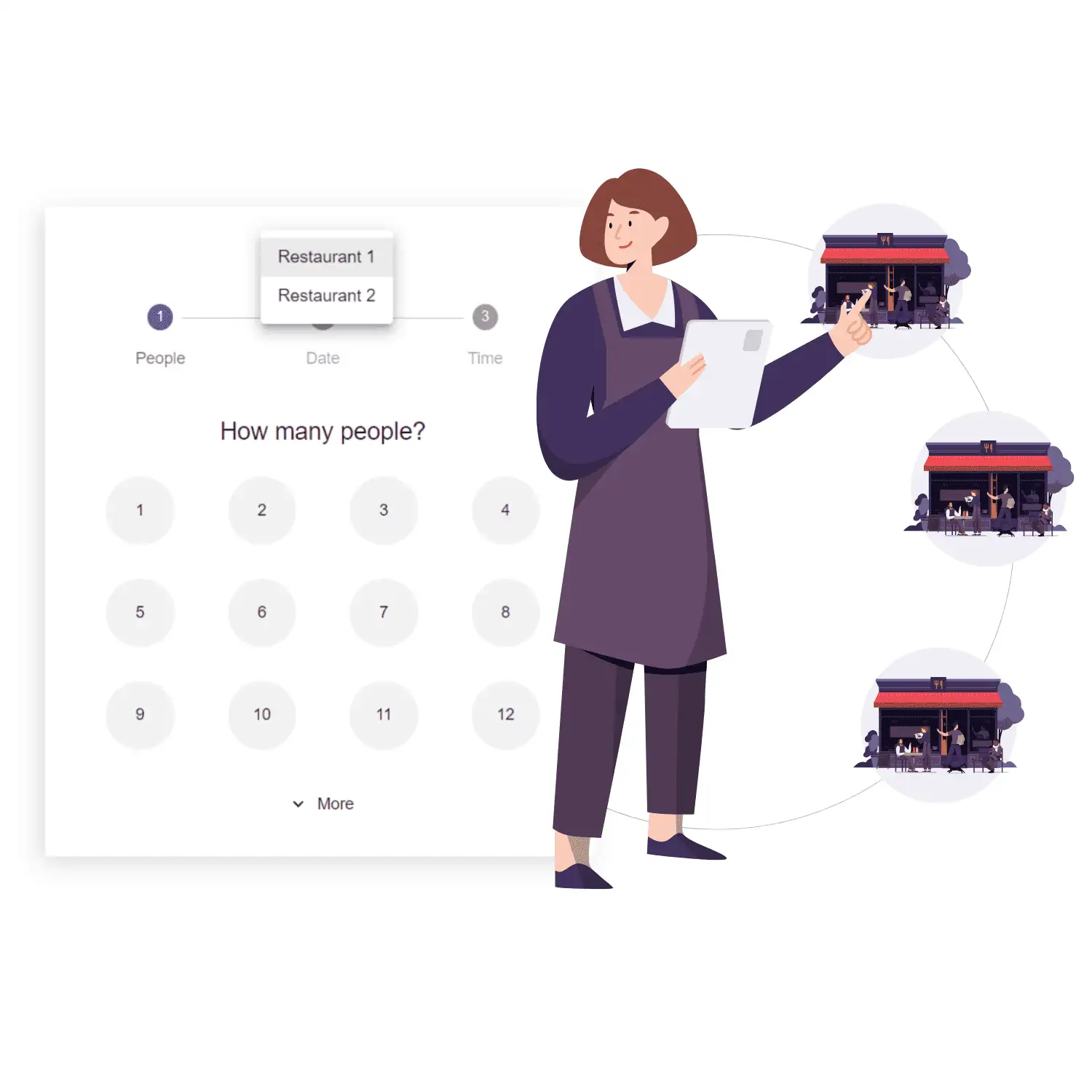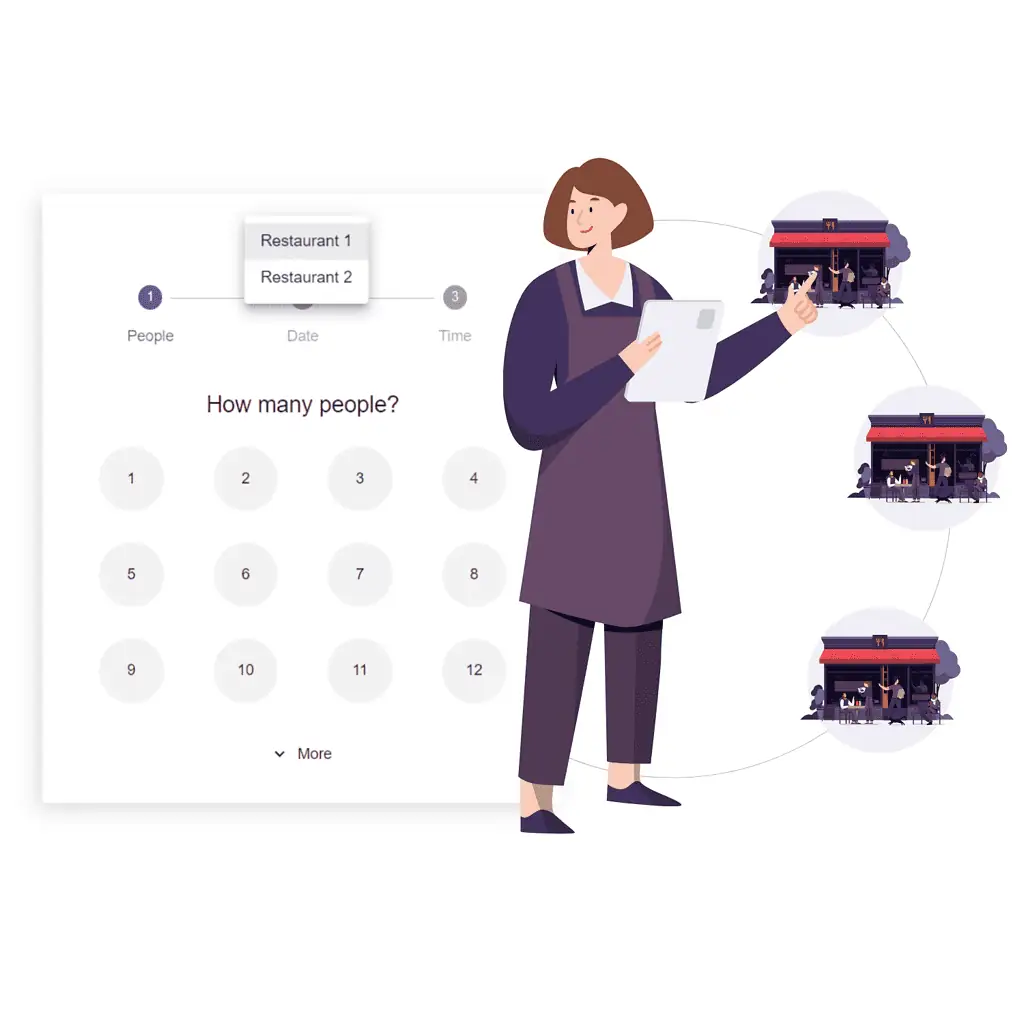 Easy integration into the booking flow
Seamlessly integrated into your online booking system, our multi-location feature presents guests with a unified interface. With just a few clicks, visitors to your website or booking platform can effortlessly navigate between venues, check availability, and secure reservations at their preferred location.
Cross-promotion to drive engagement
Boost customer engagement and bookings by leveraging our cross-promotion capabilities. By showcasing all your locations within the booking flow, guests become aware of the array of dining experiences your restaurant chain has to offer. Encourage exploration and bookings at multiple venues, maximizing revenue potential.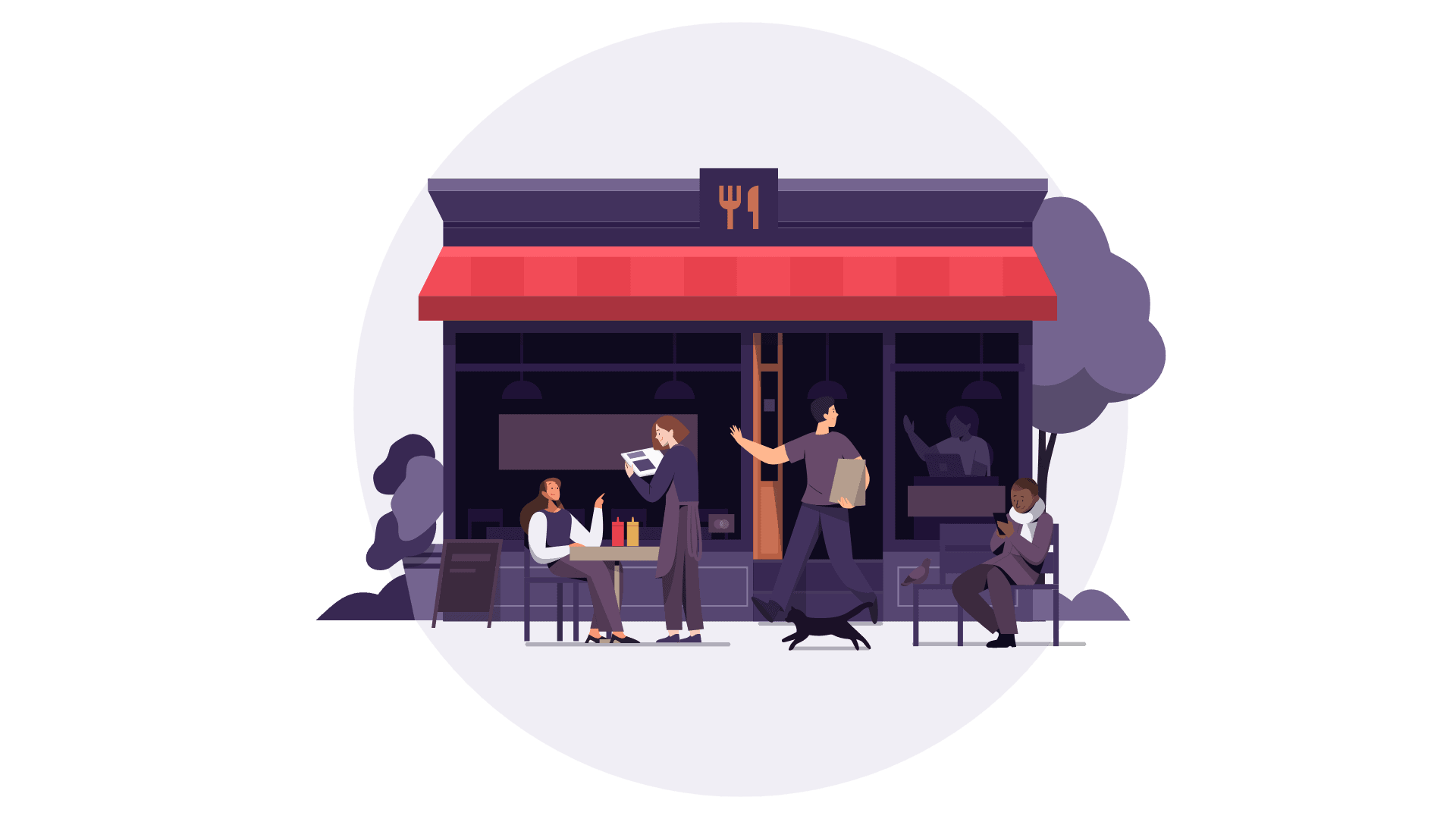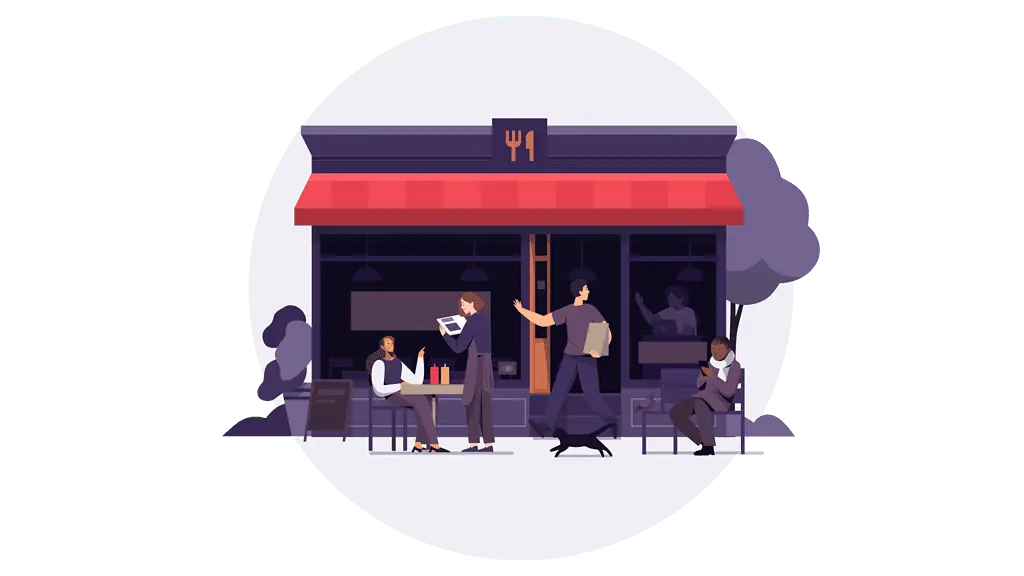 Seamless user experience
We prioritize a seamless user experience. Our multi-location feature is designed to be intuitive and user-friendly, ensuring guests can effortlessly navigate between locations, check availability, and make reservations without any hassle. Enhance customer satisfaction and foster repeat visits with a streamlined booking process.
Scalable and adaptable
Whether you have a few locations or a rapidly expanding chain, our multi-location feature is scalable and adaptable. It can efficiently handle multiple venues, catering to the evolving needs of your growing restaurant business.
Read more about 👉 How to set up a multi-location feature in the resOS dashboard
Why do you need this feature?
Why settle for one when you can have it all? Our multiple locations feature transforms your restaurant by connecting and promoting all or selected establishments within the booking process.
Boost awareness, boost bookings: Attract more guests and increase bookings by raising awareness of your diverse dining options.
The multiple locations feature lets you connect and promote all or some of your other restaurants within the booking flow. By utilizing this feature, you can allow your guests to discover and explore all of your restaurant locations, ultimately increasing their awareness and potentially attracting more bookings across all of your establishments.
Seamless and convenient: Provide an easy-to-use platform where guests can effortlessly navigate between locations and choose their ideal dining spot.
This feature enables you to showcase the diversity and variety of your restaurant offerings without incurring additional costs. By integrating multiple locations into the booking process, you create a seamless experience for your guests, allowing them to easily navigate between your various establishments and select the one that best suits their preferences.
Cross-promotion made easy: Showcase the unique experiences at each venue, enticing guests to explore and try out your other fantastic restaurants.
Read more about 👉 booking reminders on SMS and Email
When guests access the online booking system, they will see all the locations associated with your restaurant group. This enhanced visibility increases customer awareness and encourages them to explore and try out other restaurants within your portfolio. It is a powerful tool for cross-promotion, helping maximize your bookings and overall business potential.
Take your bookings to the next level with resOS, a powerful and intuitive restaurant reservation system. resOS is the solution you've been waiting for.