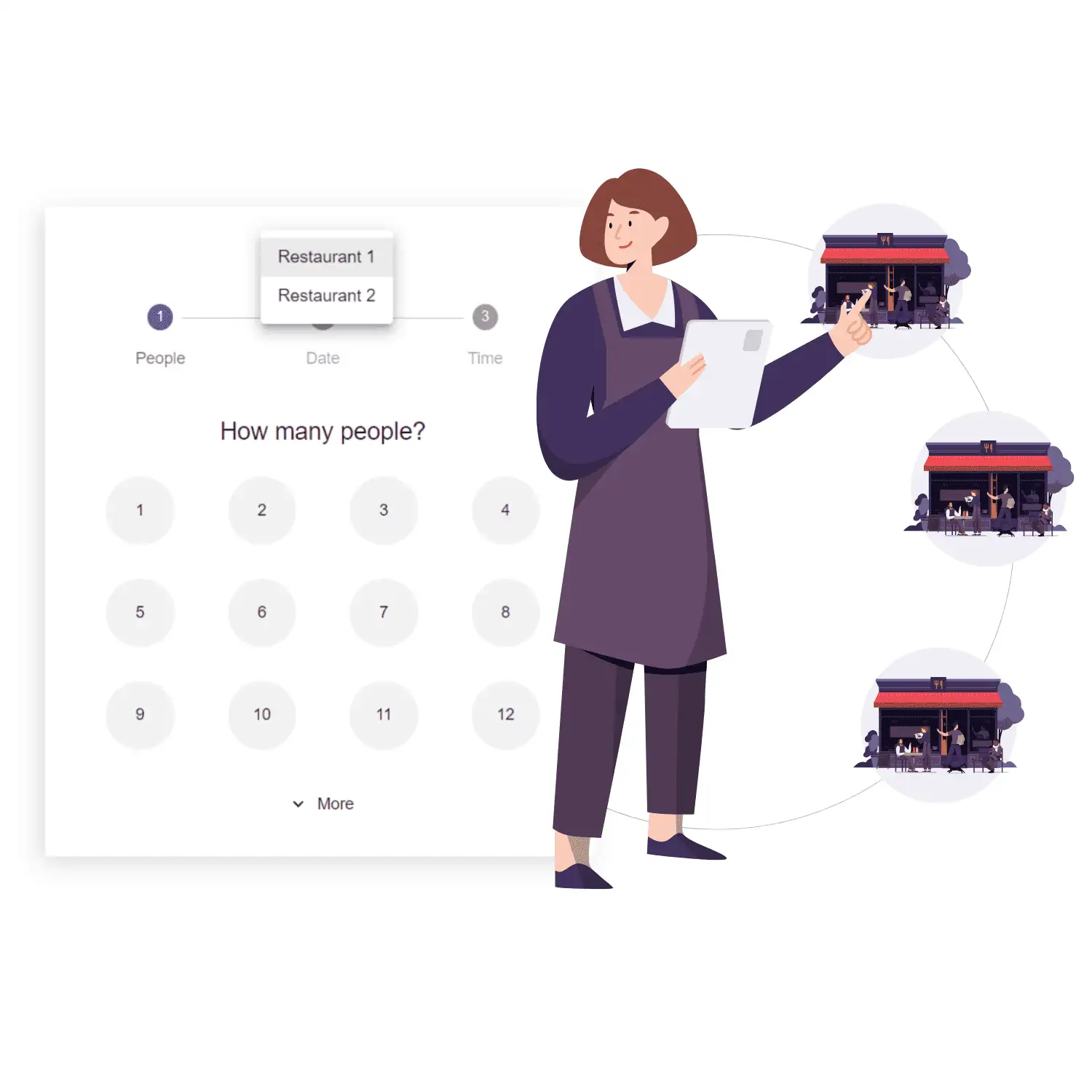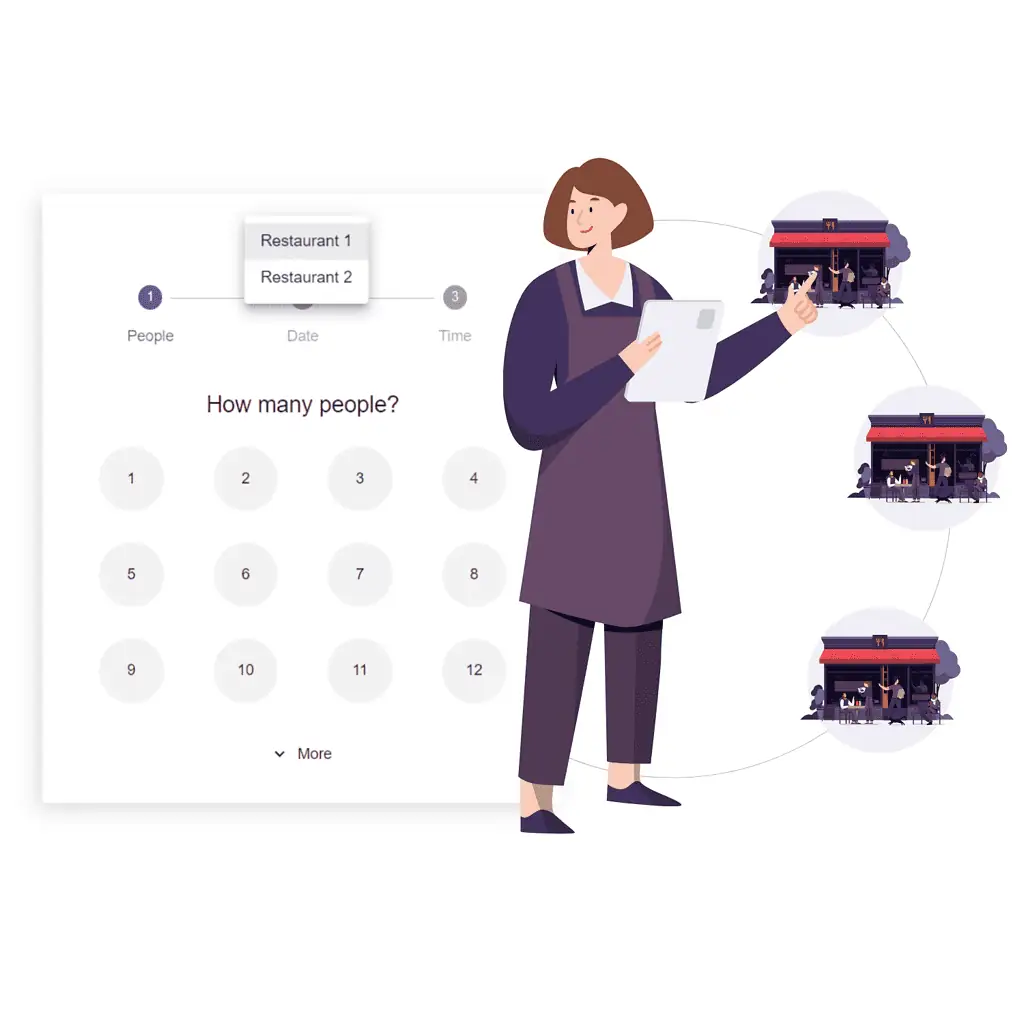 How does the multiple locations feature work?
The Multi-Location Feature works by seamlessly connecting and integrating all your restaurant locations into a unified system. Once activated, this feature enables you to effortlessly manage and showcase multiple locations from a centralized dashboard.
It provides a user-friendly interface that allows guests to easily navigate between your different venues, check availability, and create bookings conveniently.
By integrating the multi-location feature into your system, you can effectively promote your diverse dining options, increase customer awareness, and drive more bookings across all your establishments.
Whether you have a few locations or a rapidly expanding chain, this feature is scalable and adaptable to cater to the evolving needs of your growing restaurant business.
How to activate the multiple locations feature?
Setting up the Multi-Location Feature is a breeze. We offer two options to guide you through the process.
First, you can watch our informative video tutorial that provides step-by-step instructions on how to set up the Multi-Location Feature. The video will walk you through each stage, ensuring a smooth and hassle-free setup.

Alternatively, if you prefer written instructions, we have provided a clear and concise guide below. Follow the instructions carefully, and you'll have the multi-location feature up and running in no time. Choose the option that works best for you and get ready to enhance your restaurant's online presence and maximize your bookings across multiple locations.
Instructions:
Access your Dashboard: Log in to your account and navigate to the Dashboard.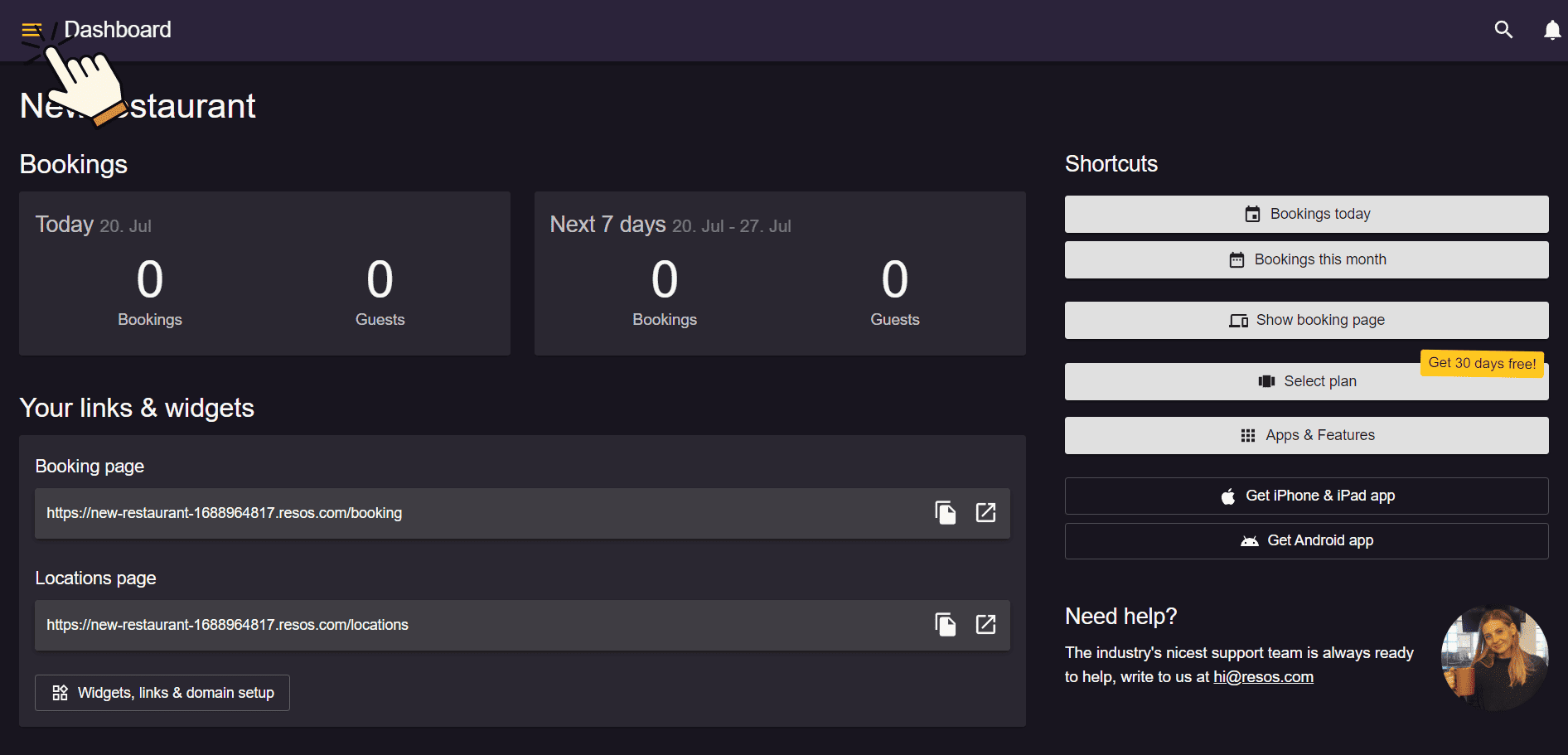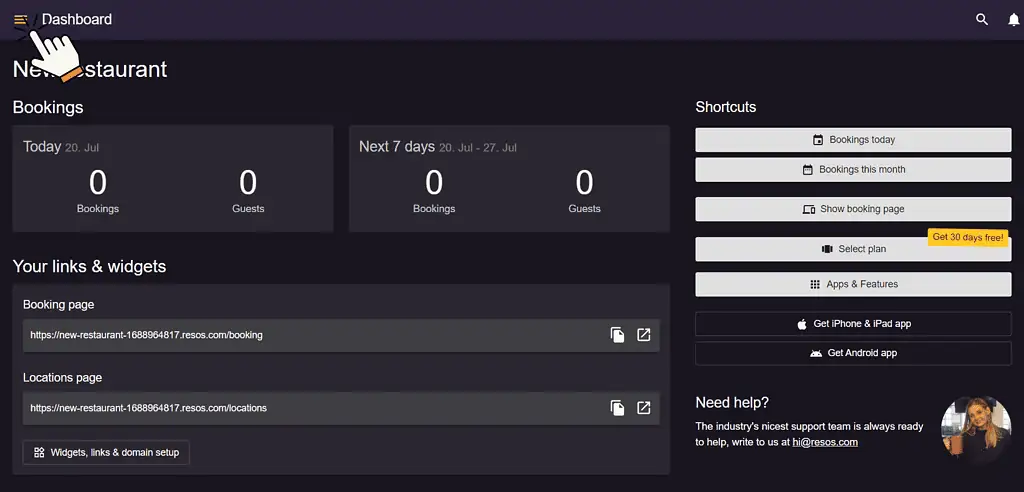 Go to Apps: Look for the "Apps" in the Menu section on the upper left side of your Dashboard. Click on it to proceed.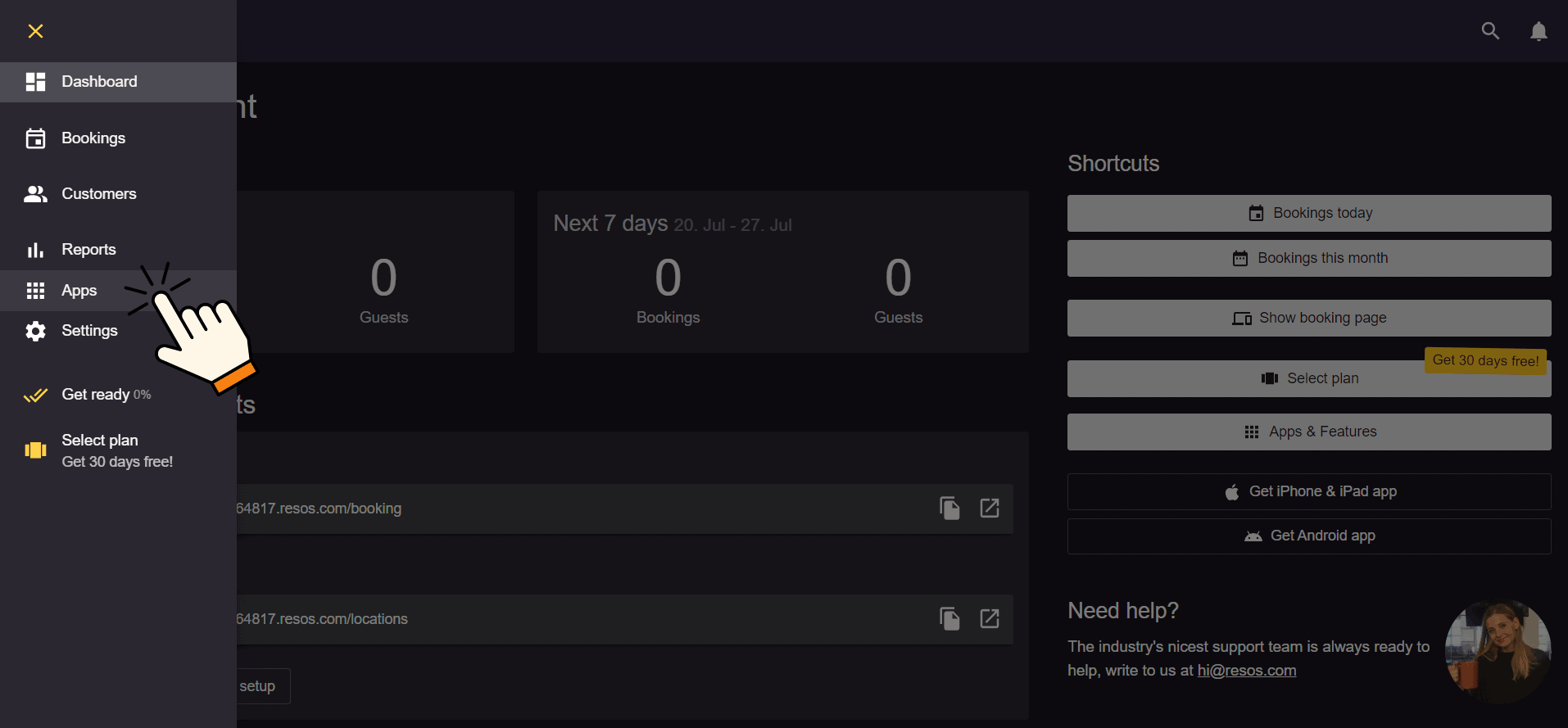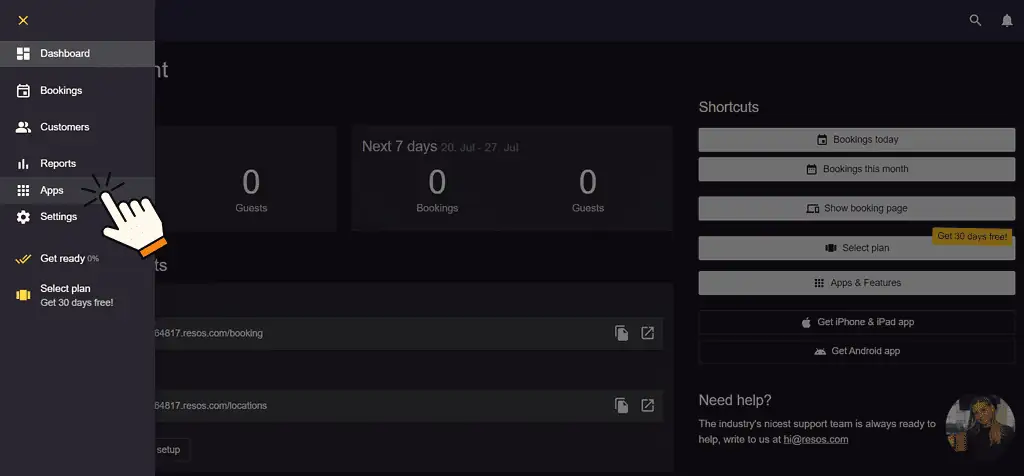 Locate Multiple Locations: Within the Apps section, search for the "Multiple-locations" feature.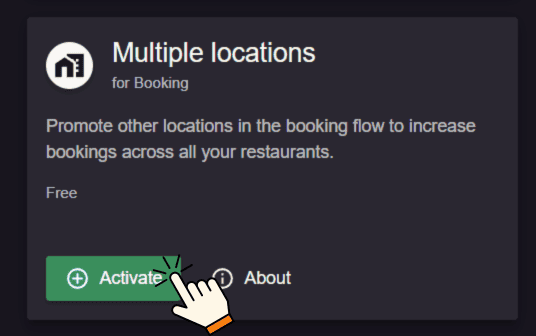 Activate the Feature: Once you've found the Multiple-locations feature, click on it to access its settings. Look for the activation option and enable it to activate the feature.
How to add restaurants?
To add restaurants to the Multi-location feature, please follow these step-by-step instructions:
Click on the Multi-location feature in the resOS app, then access the "Settings" option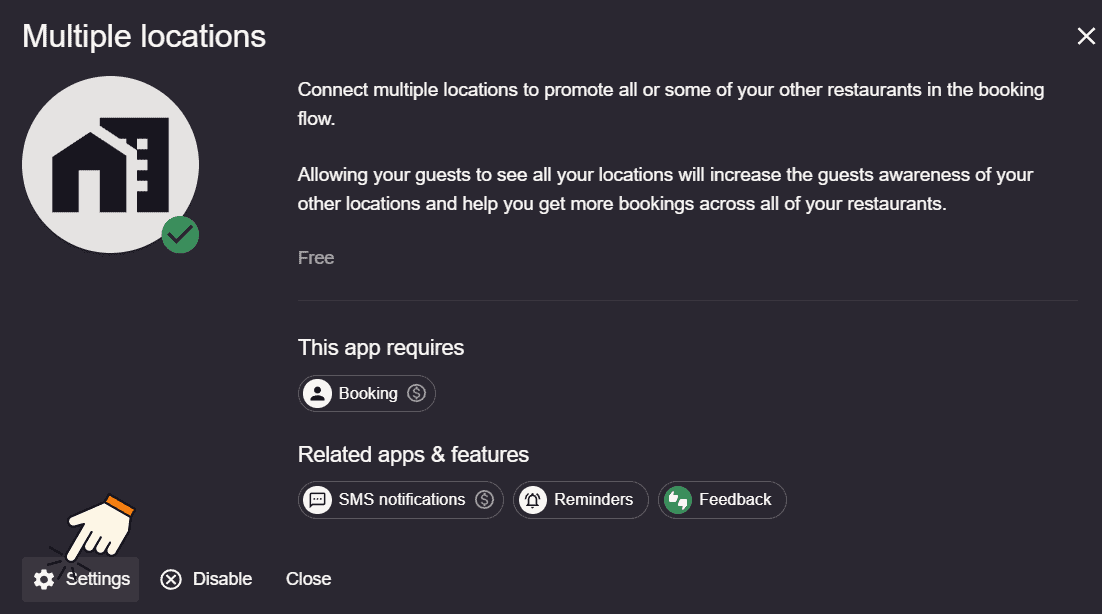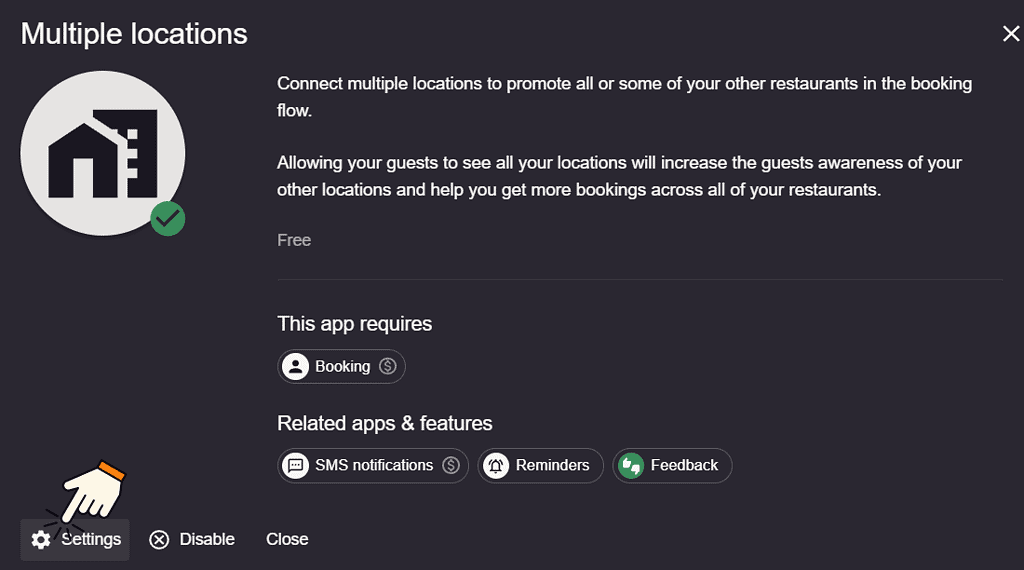 Add New Connection: In the settings window, you'll find a button labeled "+ Add New Connection." Click on it to initiate the process of adding a new restaurant connection.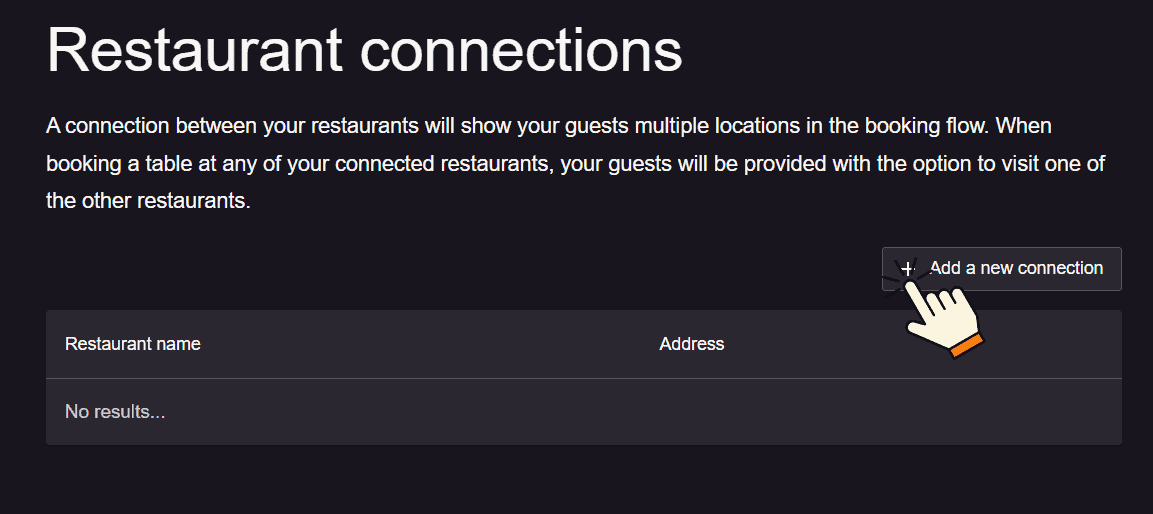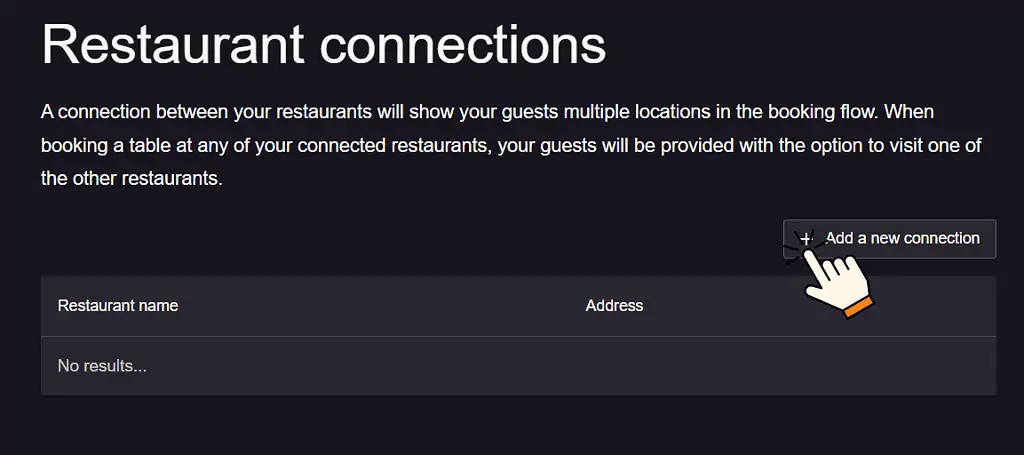 Select Restaurants: A pop-up window will appear, presenting you with a list of available restaurants that can be integrated into the multi-location dashboard booking system. Choose the restaurants you want to include by selecting them from the list.
Save the connection: After selecting the desired restaurants, locate the "Save connection" button.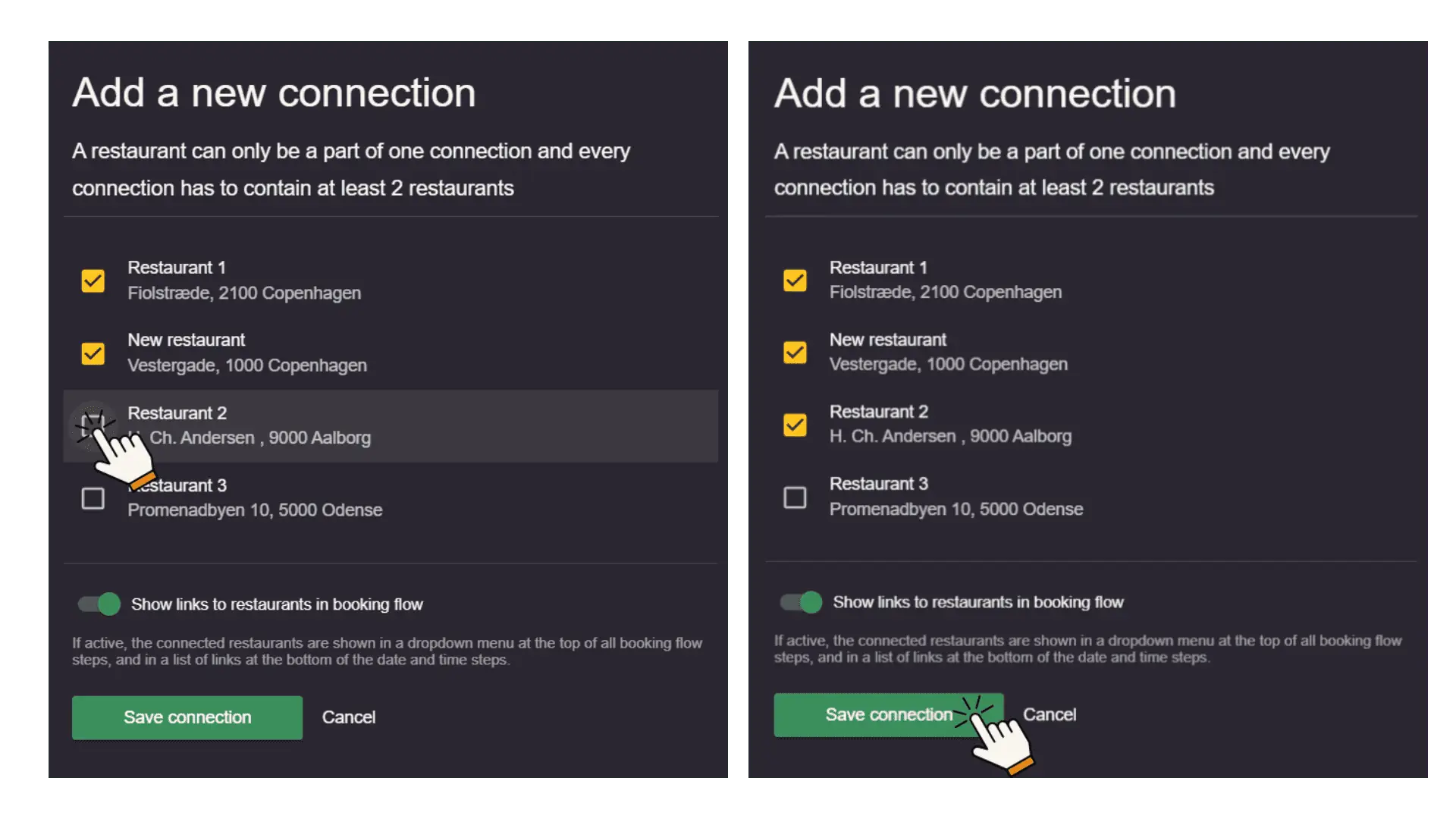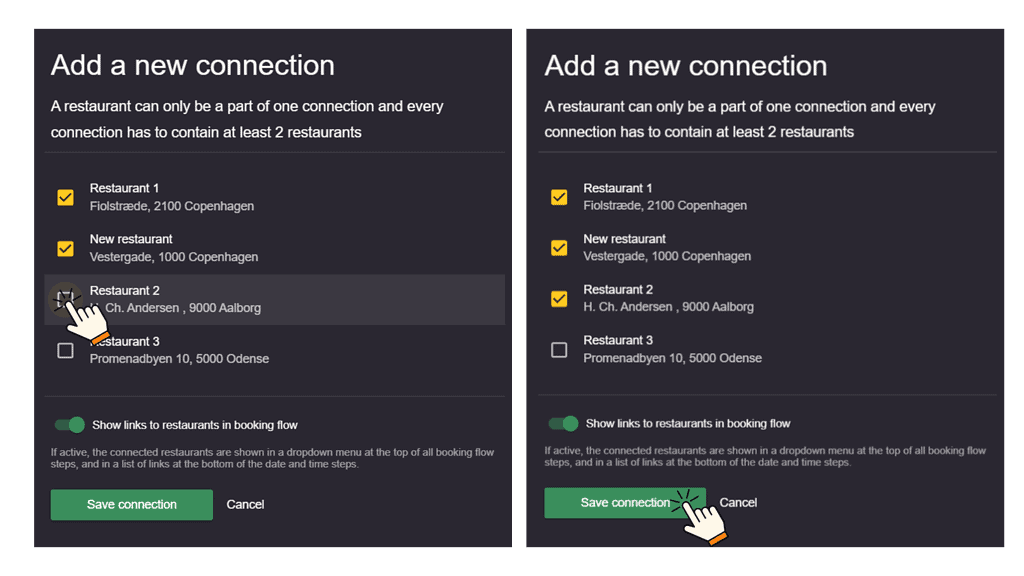 If you require assistance with setting up the multi-location feature, resOS support team is here to help. We are available to address any queries or concerns you may have about the system.
Don't hesitate to reach out to us at [email protected], and we will gladly assist you in getting started smoothly. We are eager to hear from you and provide the best possible support.