An easier way for you and your staff to add bookings manually that doesn't override your settings with the table booking warnings.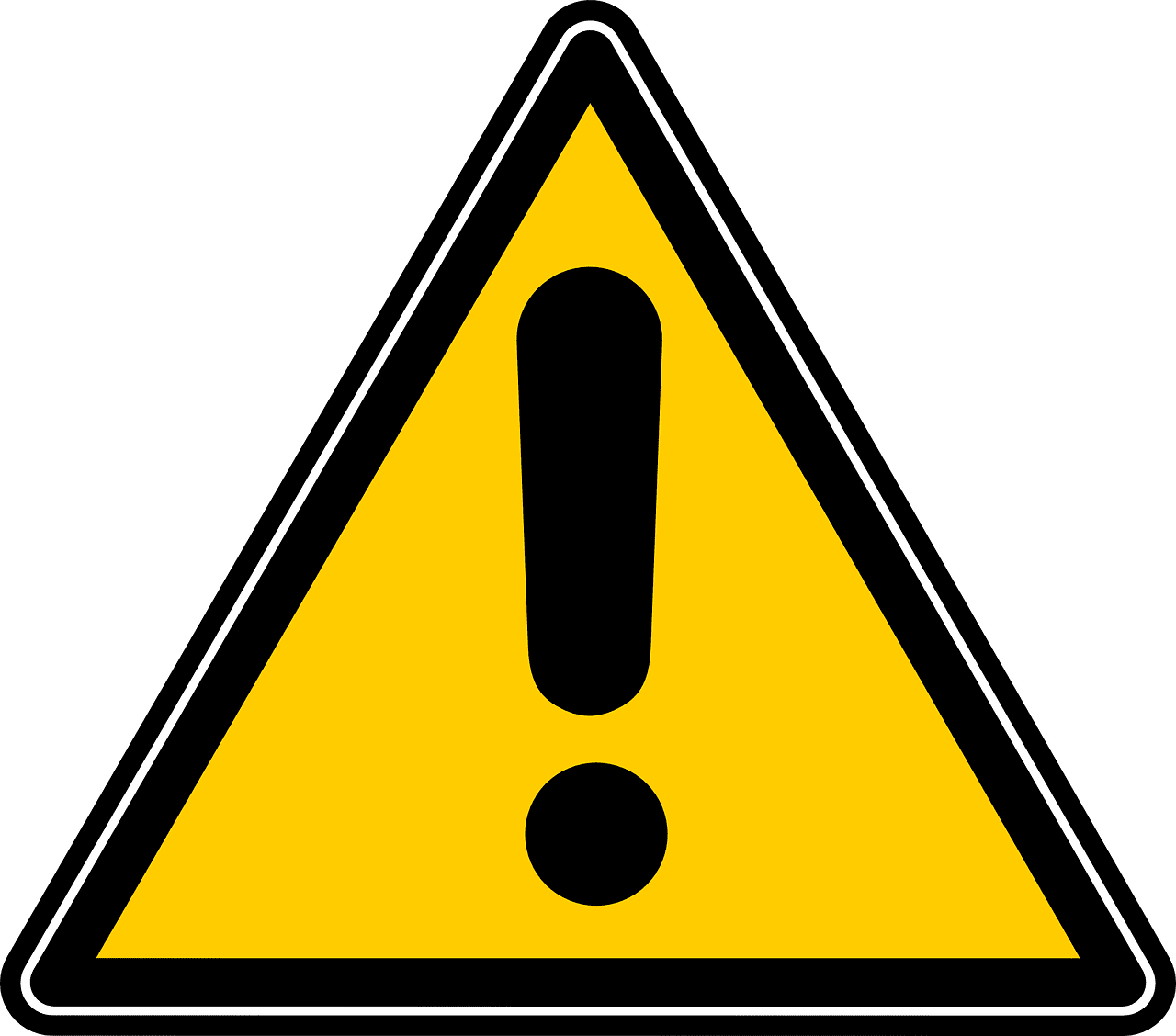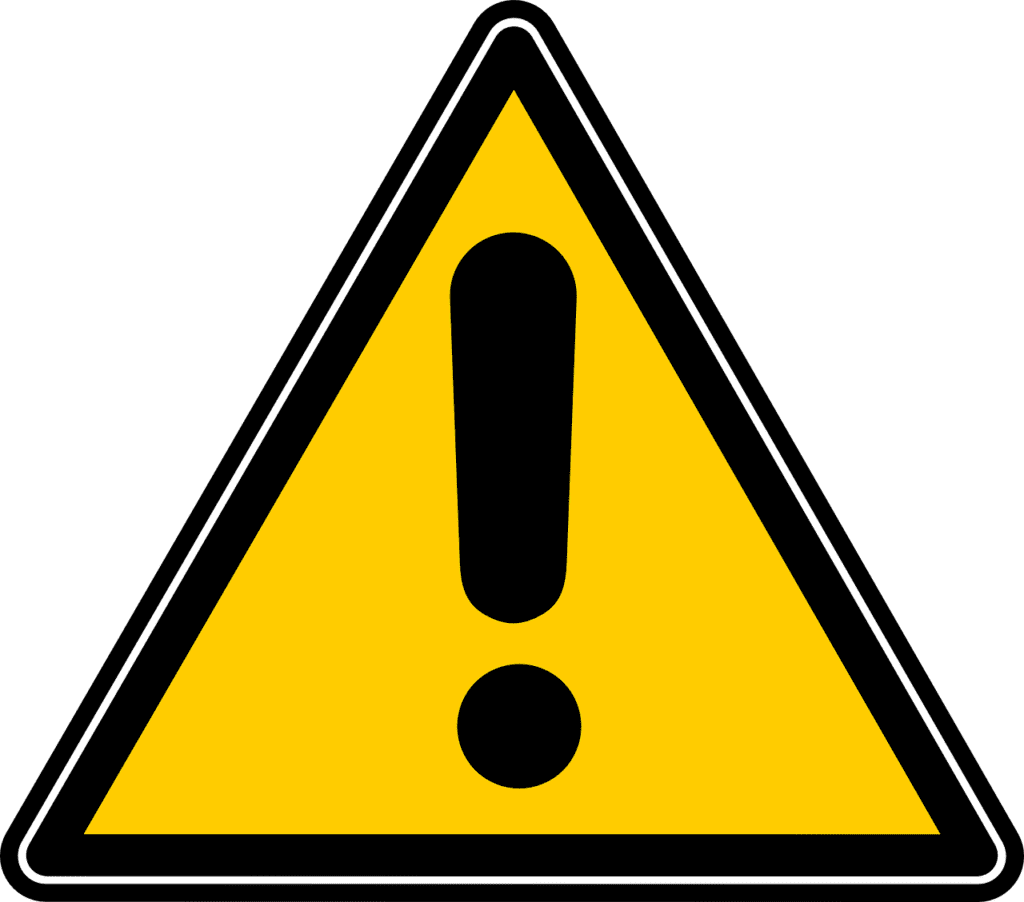 Have you and your restaurant staff ever struggled with remembering your booking and opening hour settings while manually creating a new table booking? Here at resOS we know it can be a bit overwhelming to keep in mind all the settings in the system. Especially if you choose to customize the settings for each of your opening hours. The booking warnings feature will solve these struggles by showing your warnings if you ever overrule the settings.
That means that every time you add a booking to the system and you choose its parameters outside the settings you have for your Booking app, the system will show you these warnings. The warning will appear before the section with "Date", "Time", and "People".
If you were wondering what a warning looks like, take a look at this warning in the image below. The system shows it when the number of maximum guests per opening hour is exceeded (maximum 10 guests per opening hour).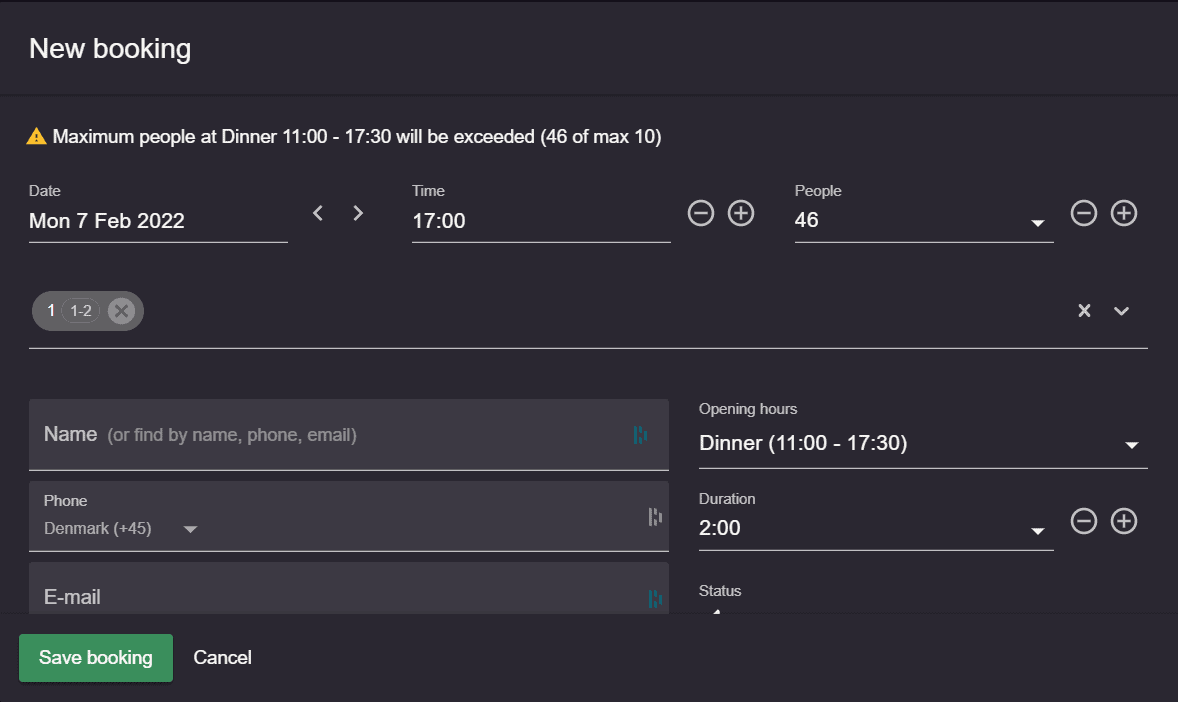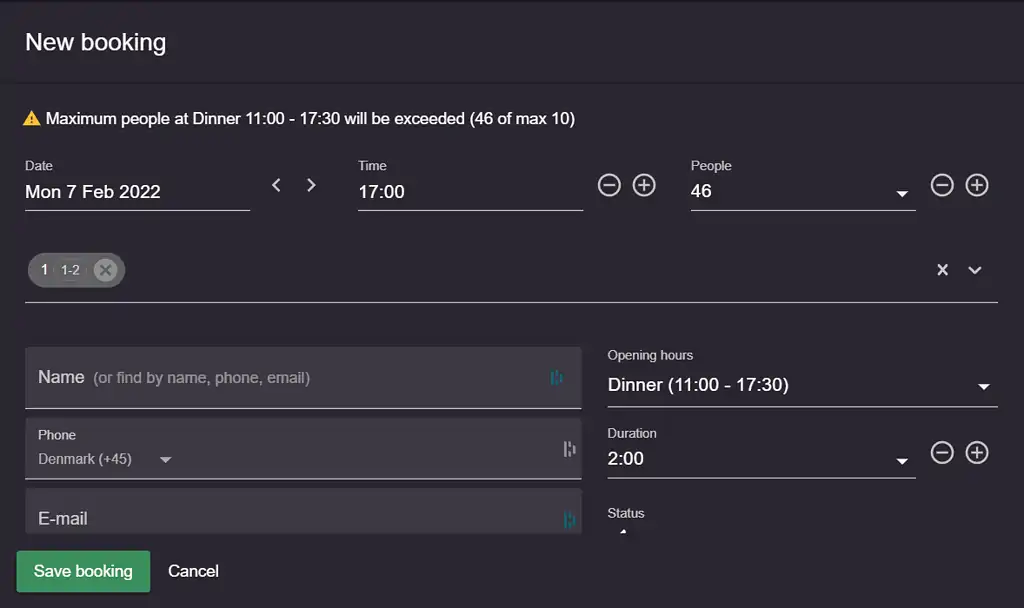 You don't need to do anything- just add the booking and the system will guide you
How does that work? You don't need to set up or enable the warnings, as they will automatically show up on your screen when you create a booking outside your settings. The warnings will show up if you overrule any type of settings that you have previously customized. The settings include settings for opening hours, number of guests, booking interval, booking duration, and even special opening hours.
So, you just need to add the information you have, add the parameters of the table bookings, and if any "mistake" is made, the system will let you know!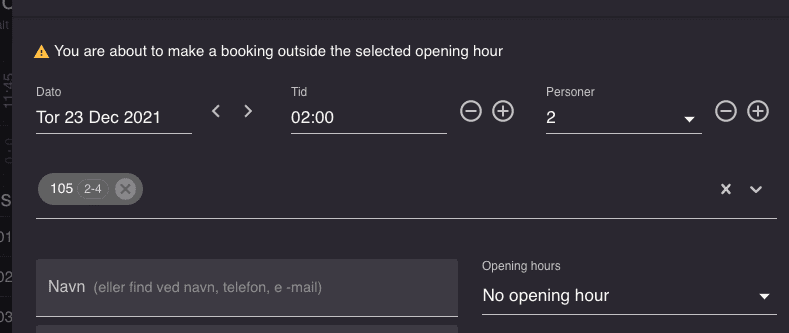 Adding bookings manually made easier
What are the benefits of the warnings? With this new feature, you and your staff can now add bookings faster and more efficiently since you don't have to go back and forth to check all your booking settings. If you choose something wrong, the system will not only show you the warnings, but it will also explain what you did wrong, so you can fix it right away.
Once you have fixed the parameters that the warnings warned you about, you will just have to make sure you enter your guests' information and the status of the booking. Then the booking is added to your calendar just like that!
Read also about how you can charge a reservation deposit and prevent no-shows.
Let's talk about booking warnings
If you have received table booking warnings in the system already and can spare a few minutes, we would love to hear your thoughts about this feature. Also, if you believe there are other settings in the system that could use warnings, just let us know at [email protected]. Our support team, together with our development team, will look into your suggestion right away and we will get back to you as soon as possible once we have talked it through!
Your feedback is the most important to us, as we are continuously working on improving the system and adding new features that fulfill your restaurant's needs so you can focus on keeping your guests happy.