If it is easier for the guests to book a table at your restaurant, it is easier for you to get more guests. Therefore, resOS has designed the most simple booking system for restaurants. With resOS you can easily manage reservations online.
Easy to set up and use - don't change your daily routines
resOS has created a booking system that works everywhere. In this way, all restaurants can have an online booking system without paying a fortune. We like to call our booking system a "you don't have to do anything"-booking system. This is due to the fact that restaurants can keep working the same way they've always done and still offer online booking to their guests.
You don't have to change any of your daily routines that already work
resOS booking system does not require any technical skills to integrate. With a few clicks, the booking system can be added to your website, Google Business Profile and Facebook page.
Keep track of reservations
We have made it extremely easy for you to manage your reservations and potential walk-ins. This makes it easy to keep track of the amount of bookings and walk-ins, you receive each day and month. We've also made it simple for you to communicate with your guests. Communicate directly with the guests in the booking system before and after the visit. This makes it easier to avoid any miscommunication and no-shows.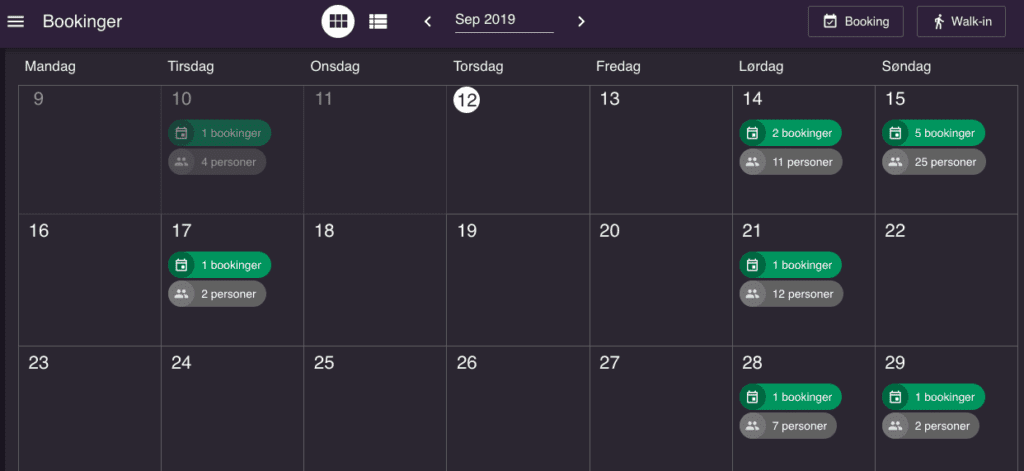 A booking system for all restaurants
resOS have spent a lot of time in the developing process to ensure that the booking system suits any kind of restaurant. It does not matter if you have an Á la carte restaurant, a sandwich bar, a café, a high-end restaurant, or any other type for that matter. resOS is a great system for any of them. If you are unsure if the booking system fits your type of eatery, you can find our list with all types of eateries and restaurants that the booking system is a great fit for.
What does it cost?
The first 25 reservations are completely free. If you want to manage more bookings or want more visibility for your guests and marketing, our basic package is the perfect fit.
For more information about the prices and features included, see our pricing page here.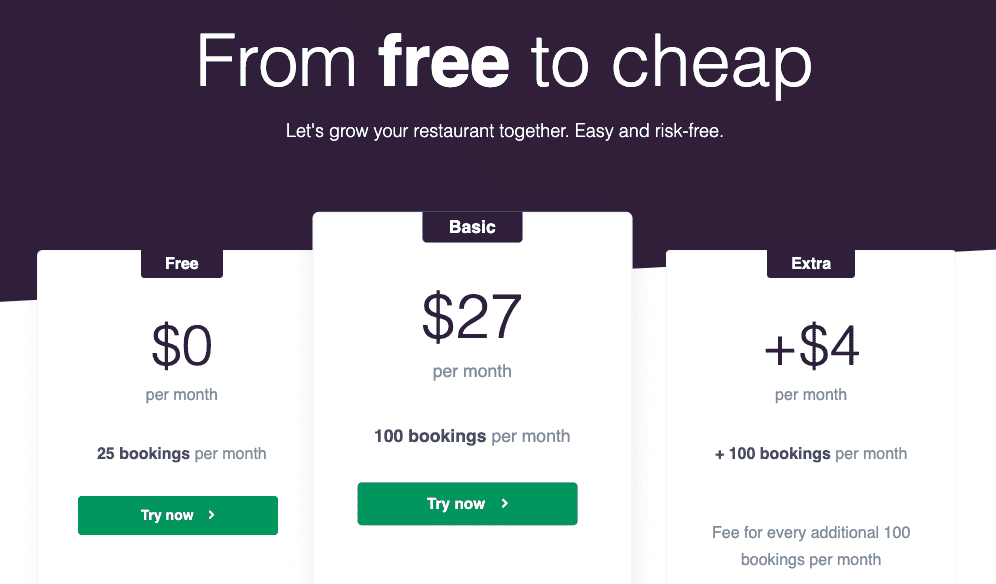 Do you have any questions? Do not hesitate to contact us at hi@resos.com, and we will get back to you as fast as possible.