How can reservations be easily handled?
Simple interface designed to be user-friendly and easy to navigate
See your bookings with the calendar view, schedule view, list view, and a visual floor plan
View information about the bookings and the guests at a glance
Follow a chronological order of reservations for the day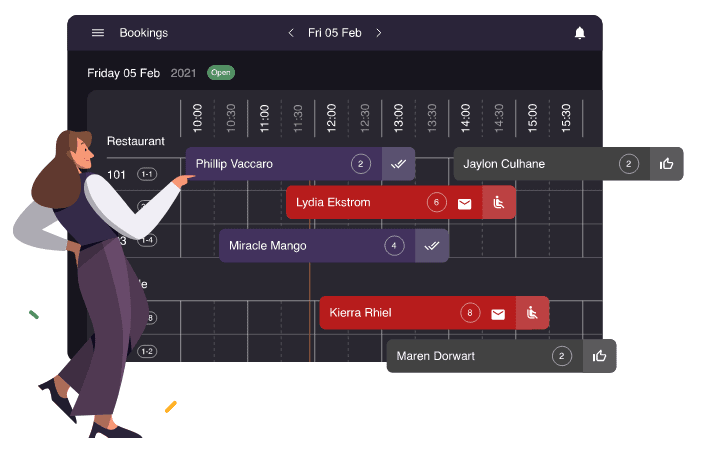 Get an overview with a modern booking schedule
One of the most important things for restaurants is that the staff can easily have an overview of all bookings, and where the guests should be seated. It does not require a crazy amount of time for the staff to learn how to use resOS' online booking system. We made the system easy to navigate with a clean and simple setup. Easily manage reservations online with the booking schedule and ensure high customer satisfaction.
Read also about how you can send your guests booking reminders via SMS and Email.
Keep track of reservations with a simple booking schedule
We made it extremely easy for you to manage your online reservations and walk-ins. The calendar overview makes it easy to keep track of the number of bookings and guests, you have for each day of the month. We've also made it simple for you to communicate with your guests. Communicate directly with the guests in the booking system before and after their visit. In this way, you avoid any miscommunication and no-shows.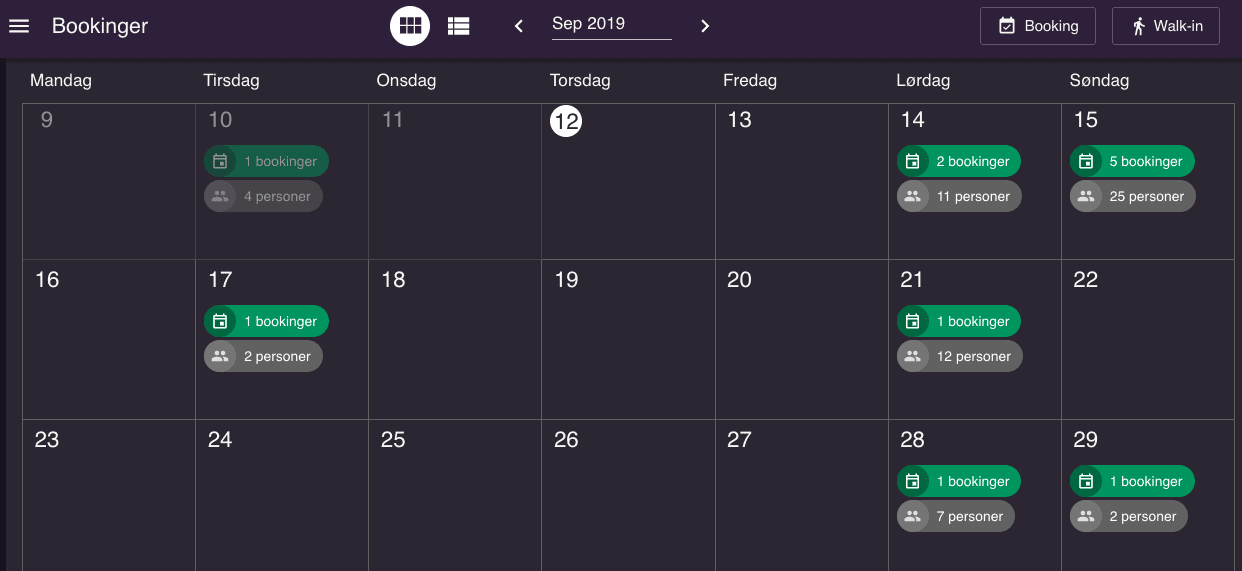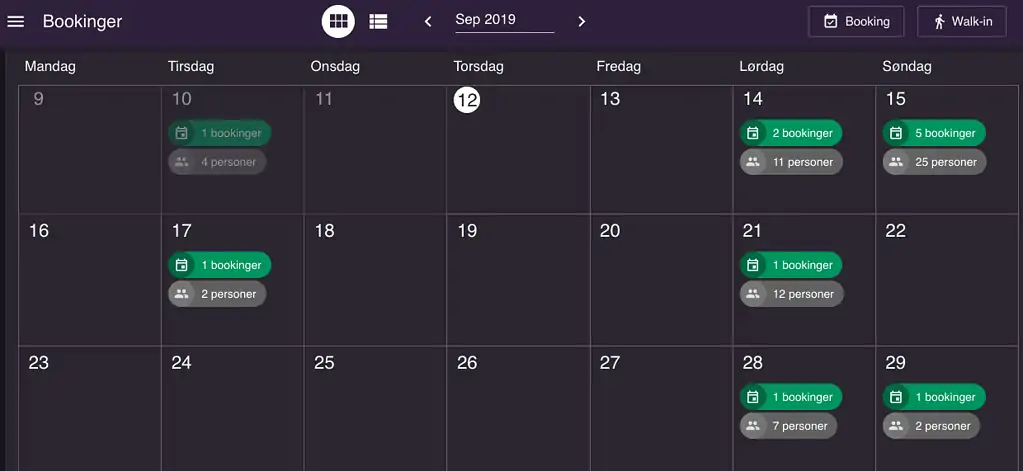 You can also use the scheduling system that allows you to follow a chronological order of reservations you have on a particular day. The timetable will give you a visual overview of the reservations and the important criteria for each booking.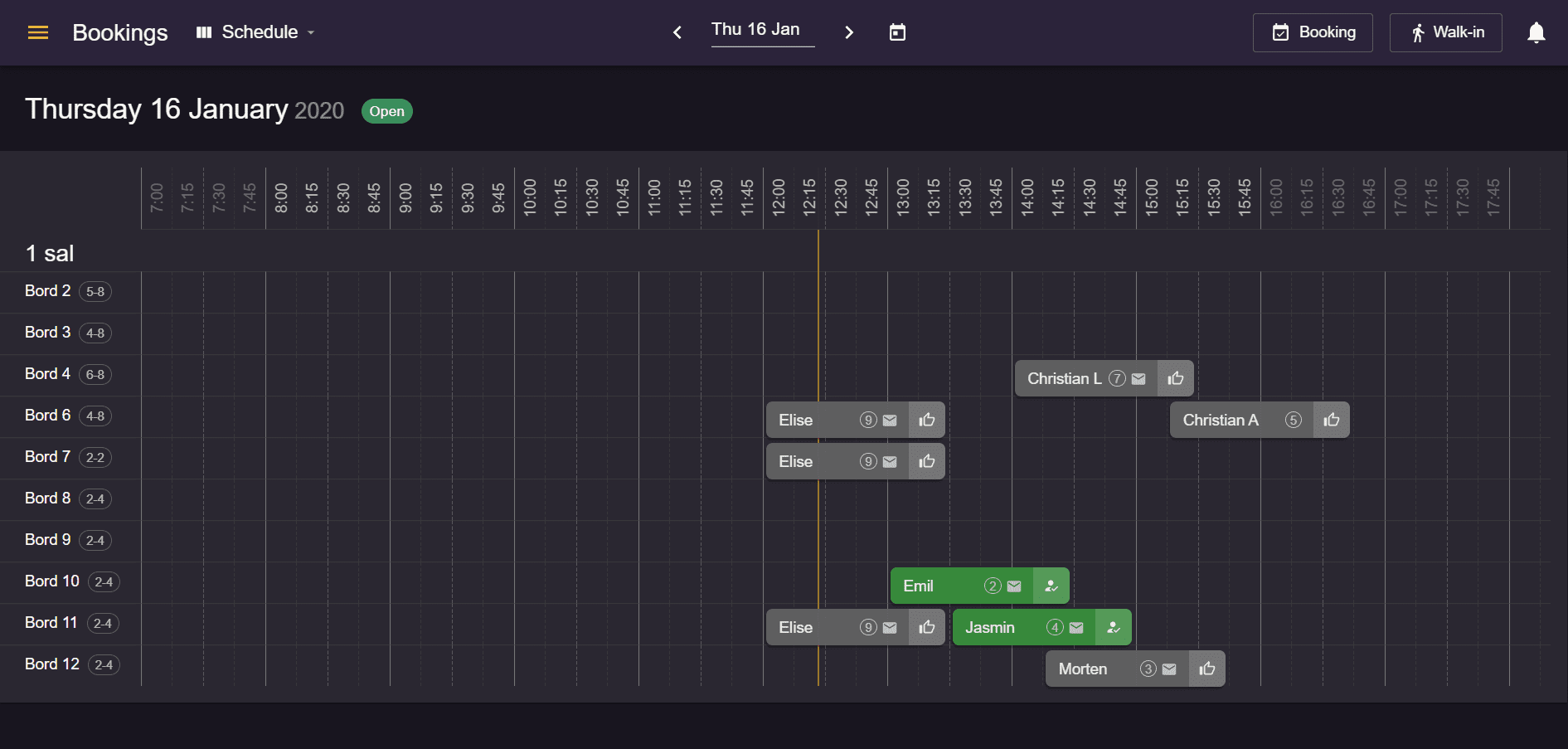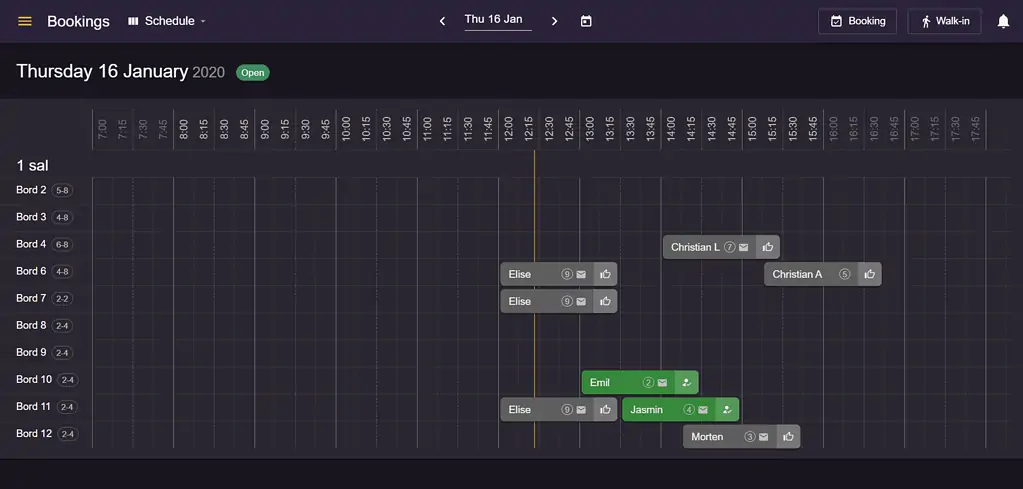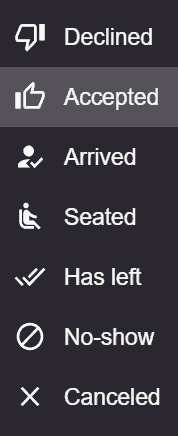 The schedule follows a system of colors in the relation to the status of the reservation, the name of the reservation will appear in grey when the reservation is added to the system but it has no status. The reservation will automatically turn green once the guest will be seated at the table.
A table booking system for all restaurants
resOS have spent a lot of time in the developing process to ensure that the booking system suits any kind of restaurant. It does not matter if you have an à la carte restaurant, a sandwich bar, a café, a high-end restaurant, or any other type for that matter. resOS is a great system for any of them.
If you are unsure if the booking system fits your type of eatery, you can find our list with all types of eateries and restaurants that the booking system is a great fit for.
resOS' online table booking system does not require any technical skills to use and integrate. With a few clicks, the booking system can, therefore, be added to your website, Google Profile, and Facebook page.
Do you have any questions? Do not hesitate to contact us at [email protected], and we will get back to you as fast as possible.