The table management system allows you to:
Manage tables using fully automated and manual options
Keep track of your available tables, times, and the tables' time intervals
Ensure that guests book your available tables only
Effectively turn the tables faster and get more bookings
Manage your restaurant areas and close off areas for parties
Why use a table management system?
With resOS you get a restaurant reservation system for table management so you can easily keep track of your tables, available times, and areas in the restaurant. Prioritize which tables to book first and what times are available so guests get the most out of their visit.
Turn tables faster and get more guests
When you use resOS' table management system, you track which tables are available. When a guest wants to book a table, the guest only sees available times for the tables you have registered as available.
With table management, you can manage the amount of time your tables are available. Also, you can manage how long the table is booked so that more guests can book a spot in your restaurant. If a guest finishes ahead of time, you simply complete the booking so that the table is available again and new guests can book.
Read also about adding seatings with custom limits to optimize the flow of guests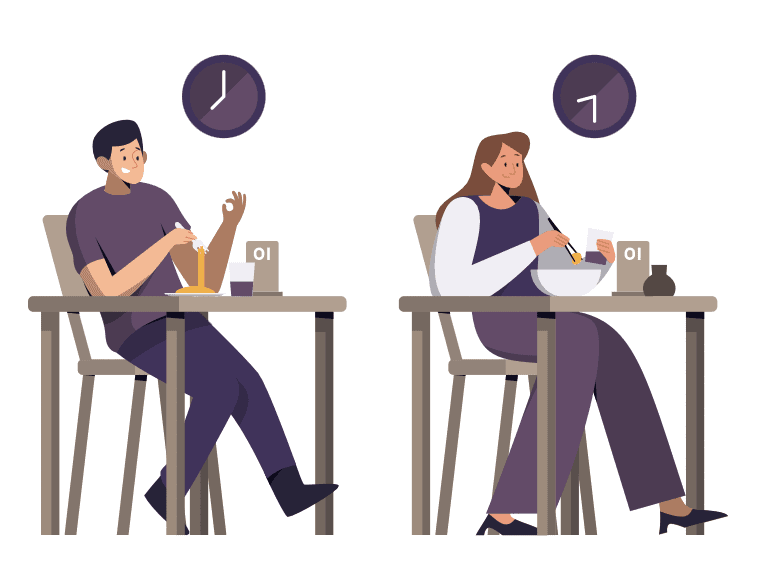 Manage and combine your available tables
We have developed a restaurant system for table management that is simple and easy to access. You can register all your tables in the system and make the tables combinable with each other. If you no longer have an available four-spot table and a guest is booking for four people. The system combines two two-spot tables that you have already registered as combinable. This way no bookings will be lost and you will always have control over which tables are available and which tables are booked.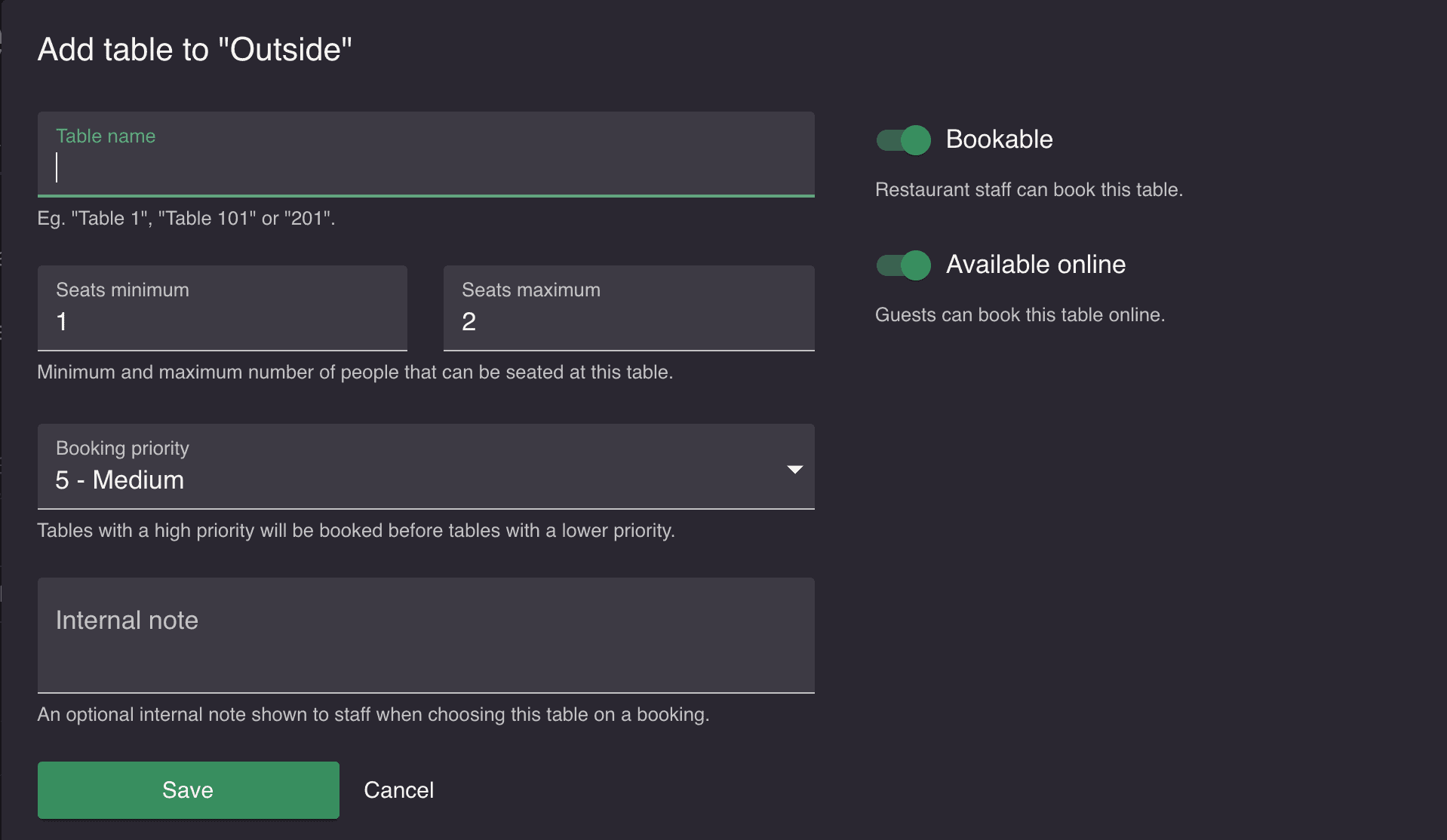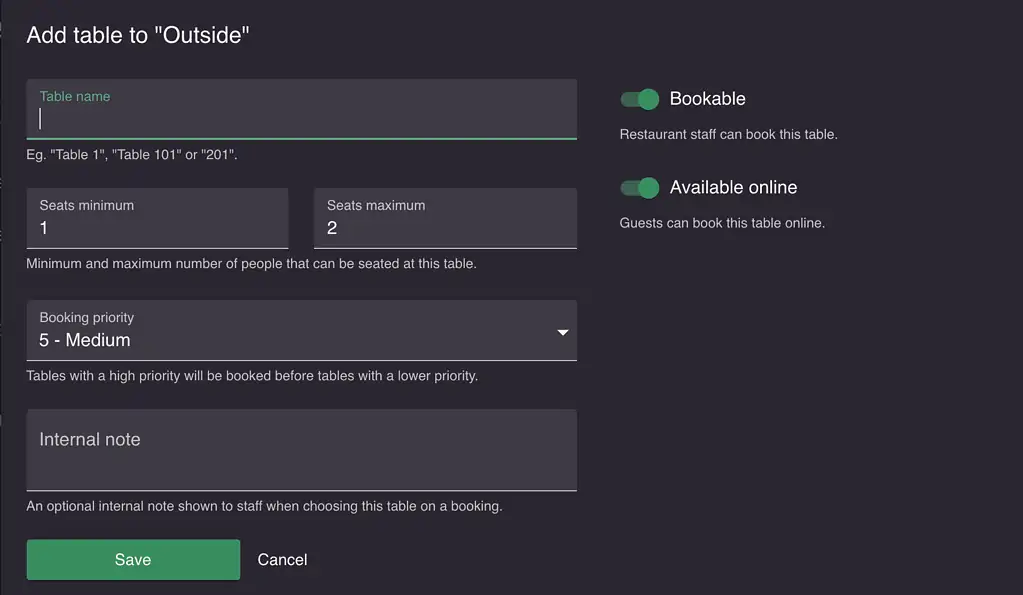 Let guests book your best tables first
With table management, you can give each table a priority. Tables with priority 10 will be booked before tables with a priority of 1-9. That way, your best tables will be booked first. This will give guests the best experience. Do you have the most beautiful view of the water? Or is there the least noise at the back of the restaurant? Make sure that these tables have top priority.
Ready to try resOS for free?
You can read about our other cool features here. If you have any questions about table management, please do not hesitate to contact our fast and friendly support team at [email protected]. We are ready to help you.