The team behind resOS has built several companies with millions of members across the globe. We want to pass out our knowledge about effective consumer marketing on to you, so more guests finds your eatery and you improve your marketing.
Marketing is a vital part of any business. However, it should be an investment and not a cost. If you invest $100 dollars in marketing, you should receive $150 dollars in revenue. With resOS features, you can optimize your marketing based on exciting data about your guests.

Working with resOS creates measurable results
There are many examples of where a client pays for marketing which is not measurable. For example, ads on buses that drive through areas which are not strategically important, or expensive Google ads.
With resOS you will see clear and measurable results
It is common that you actually cannot see the results of this, and therefore it is a big risk. With resOS' marketing, you know exactly what you get, for a low cost, and you will see measurable results.
Optimize your marketing
With our help, you will be able to see which platforms guests most commonly find you. By knowing which platforms you receive the most visits by guests, it will help you to know which areas you should focus on the most when doing marketing. In this way, you avoid spending money on marketing which won't help you receive any revenue.
Why is visibility important?
Researching for restaurants online is one of the most common methods for guests to find restaurants. With the right optimized marketing, you will be found easier by guests, and therefore increase the probability of receiving more bookings. There are a lot of restaurants in the world, and if you do not have the right visibility, you might just become one in the crowd, and forgotten amongst guests as a result.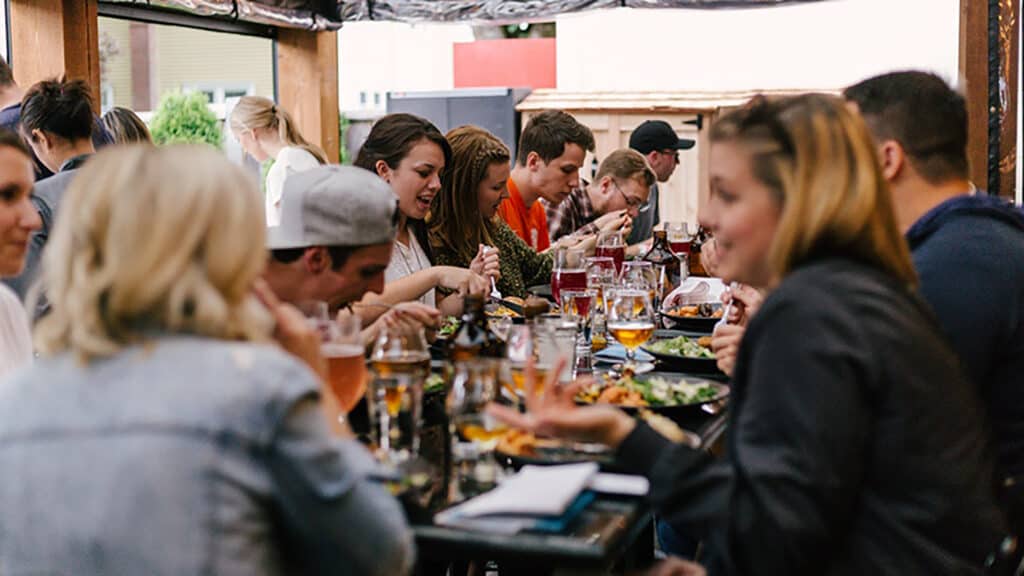 See our pricing list for information about the free and basic package in order to see which one suits you.
Do you have any questions about marketing and how it will benefit you? Contact us at [email protected] and we will get back to you as soon as possible!