Many restaurants prefer requiring pre-payments as their guests book a table at the restaurant. This could be to avoid no-shows, or simply because the restaurant might offer some kind of entertainment that evening, which requires a pre-payment.
Use our pre-payment for restaurants to make it super easy for you to keep track of payments, and easy for your guests to book a table.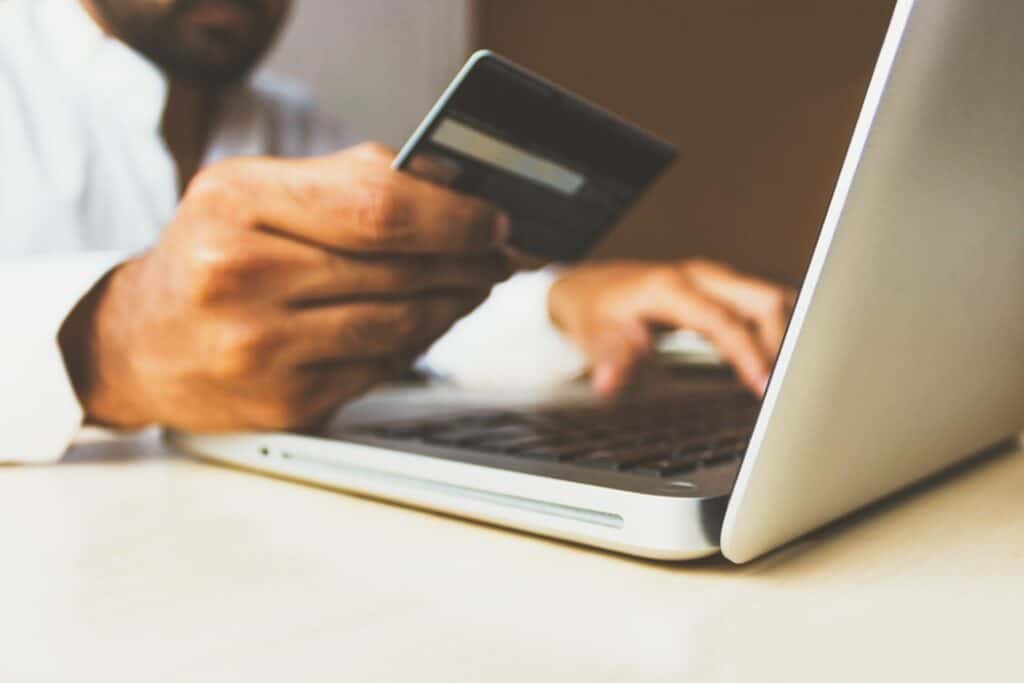 Use resOS' pre-payment for restaurants
It is possible to activate the pre-payment for specific opening hours e.g. at 7:30 PM on Fridays and Saturdays when your restaurant is normally busy: during holidays, at town events, or at all times if that makes more sense for your restaurant.
As you can see in the picture below, you can make different adjustments to the pre-payment. You might want to require a pre-payment for each guest or per booking and to set the amount the guest has to pay to make a booking. The cancellation policy is also possible to decide based on your preferences.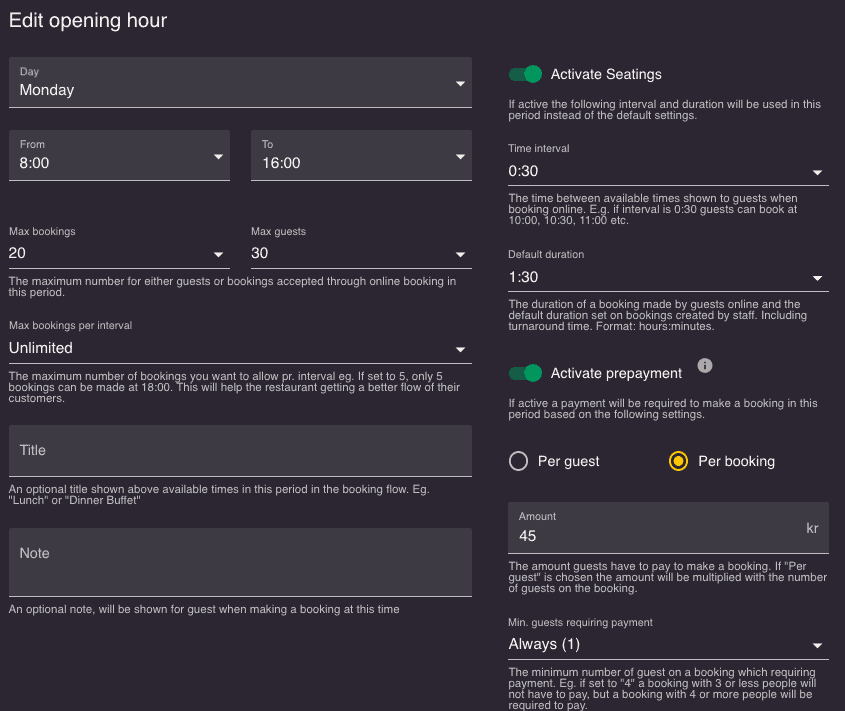 A simple booking experience for your guest
When guests books a table at your restaurant, it will be clearly stated if the requested seating requires a pre-payment. By the end of the booking flow, they will be asked to make the payment in order for the booking to be confirmed.
As seen in the picture below, the pre-payment must be settled within 10 minutes. If not, the system automatically deletes the booking.
All you have to do now is focus on providing your guests with the best possible experience, and let us take care of the technical part!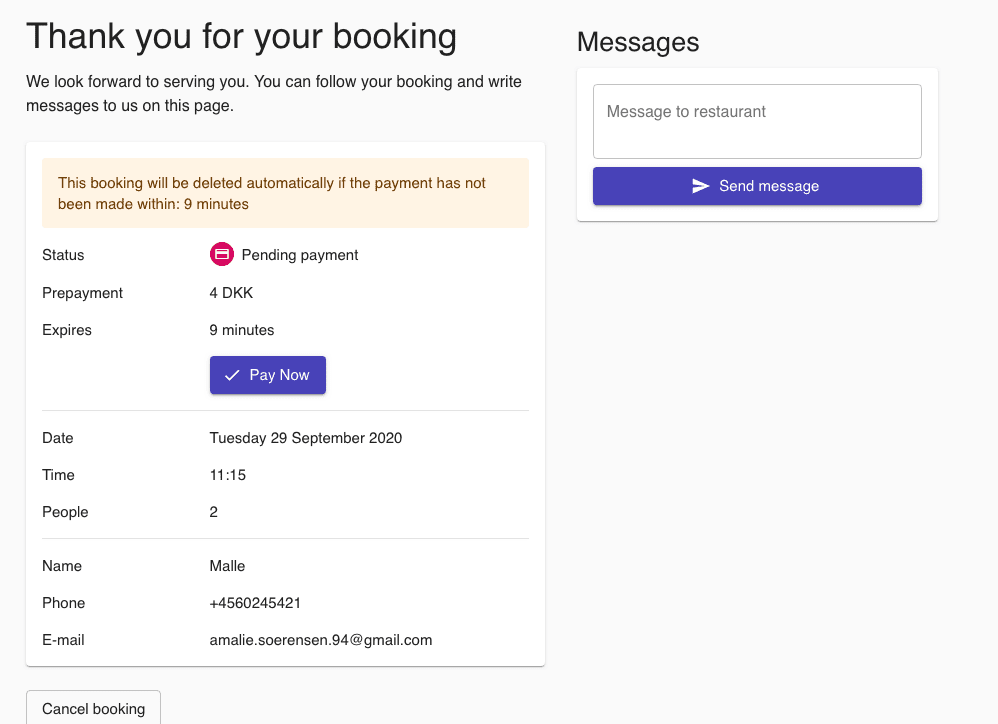 Are you interested in trying out resOS?
Do you wanna try out resOS booking system, and be able to easily manage your tables and pre-payments? It is not only effective and user-friendly but cheap as well.
You can see our offerings and prices here.
Do you have any questions regarding our new feature? Please, do not hesitate to contact us at [email protected]