VGN Boulevard is a 100% vegan, junk food restaurant located in Stourbridge UK. The restaurant wants to challenge the perception that vegan food always needs to be healthy – it doesn't! They have made it possible for anyone to be vegan, because who doesn't enjoy delicious junk food? The concept is amazing and innovative and guests are really enjoying the creative food experience and atmosphere they offer at VGN Boulevard. In order to focus on the guests and give them the best experience, it was important for the restaurant to be able to handle reservations and tables in an efficient way. This is where resOS comes into play. Keep on reading to find out more about why VGN Boulevard chose to use resOS.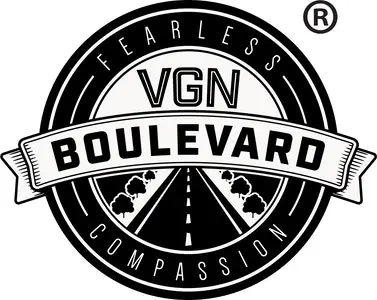 Direct communication with guests
Some restaurants prefer to handle tables and reservations manually with pen and paper, which could work well. But handling bookings in this way means that the staff has to spend a lot of time on manually handling reservations and keeping track of available and occupied tables. Besides this, handling bookings with pen and paper also means that booking will be taken via phone calls, which also requires a lot of time from the staff. Instead of having to do all of this manual and time-consuming work, VGN Boulevard chose to use reasons mainly for the platform's ability to enable smooth and direct communication with the guests online. The built-in communication feature make it possible to communicate with the guest directly, which contributes to the ease of use for both parties.
"The communication between resOS and our guests is great! It streamlines the whole process".

Restaurant Manager, Ben Powell
Read more about the built-in communication feature here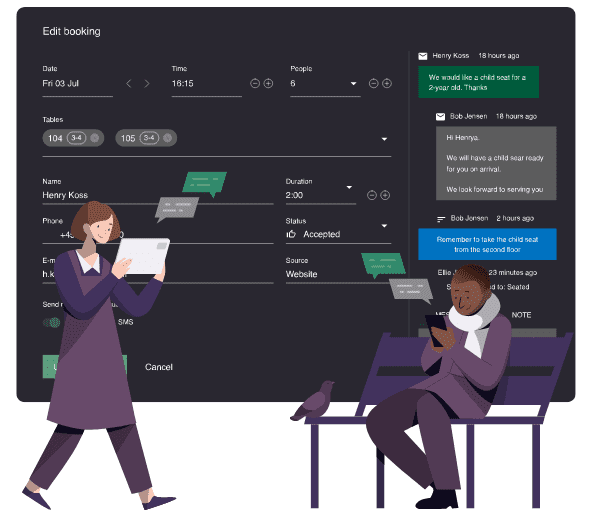 Flexible table management
The restaurant can sometimes be quite low on staff, which makes resOS even more appreciated. It helps staff with keeping track of tables and bookings and allows a pace that the restaurant staff can manage. The staff can always adjust the time interval and default duration set on online reservations, which in stressful times, gives them more time to clean and provide excellent service to their guests.
With resOS you get a restaurant reservation system for table management so you can easily keep track of your tables, available times, and areas in the restaurant. Prioritize which tables to book first and what times are available so guests get the most out of their visit.
Read more about the table management feature here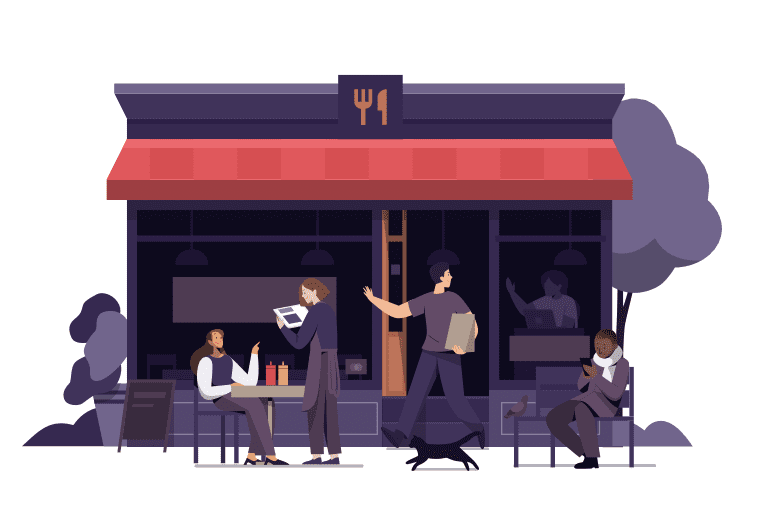 The interface of resOS booking page
Restaurant VGN Boulevard is also very pleased about the ease of integrating the booking system into their website. Additionally, VGN Boulevard also appreciates the interface of the booking page. The interface is perceived as user-friendly and clean. The restaurant manager, Ben Powell, mentions that some booking systems have a very "advertisy" interface, while resOS is all about the service itself.
"We like the appearance and it looks good on our website, and I think it would look good on any website! The system mold very well".

Restaurant Manager, Ben Powell
Try resOS 30 days for free
Do you also want to run your restaurant more smoothly? You can create an account and try out resOS for free. You can also sign up to one of the paid plans with 30 days free and no binding. Do you have any questions about how to get started? Don't hesitate to contact our customer support who is always there to help. Send an email to [email protected] and we will get back to you as soon as possible.
In addition, we always want to develop our product to best suit your preferences. Therefore, we always welcome feedback to implement your wishes as far as possible. We look forward to hearing from you!