VGN Boulevard is a 100% vegan, junk food restaurant located in Stourbridge UK. The restaurant wants to challenge the perception that vegan food always needs to be healthy - it doesn't! They have made it possible for anyone to be vegan, because who doesn't enjoy delicious junk food? It's super important for the restaurant to keep close contact with their guests - this is where resOS comes into play!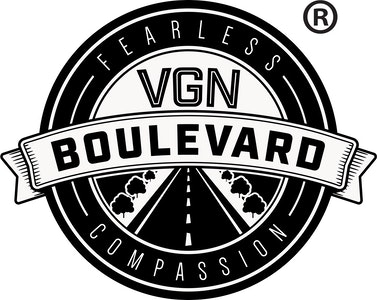 Direct communication with guests
The primary reason for VGN Boulevard to choose resOS is the platform's ability to enable smooth and direct communication with the guests. The built-in communication features make it possible to communicate with the guest directly, which contributes to the ease of use for both parts.
"The communication between resOS and our guests is great! It streamlines the whole process".

Restaurant Manager, Ben Powell
The restaurant can sometimes be quite low on staff, which makes resOS even more appreciated. It helps staff with keeping track of tables and bookings and allows a pace that the restaurant can manage. The staff can always adjust the time interval and default duration, which in stressful times, gives them more time to clean and provide excellent service to their guests.
The interface of resOS booking page
The restaurant is also very pleased about the ease of integrating the system into their website. Additionally, VGN Boulevard also appreciates the interface of the booking page. The interface is perceived as user-friendly and clean. The restaurant manager, Ben Powell, mentions that some booking systems have a very "advertisy" interface, while resOS is all about the service itself.
"We like the appearance and it looks good on our website, and I think it would look good on any website! The system mold very well".

Restaurant Manager, Ben Powell
If you want to know more about VGN Boulevard or just want to drool over their pictures, you can visit their website on this link.
We are always ready to help!
Do you have a question about getting started with resOS? Our sweet support team is ready to help you! Write a message to [email protected]. We will get back to you as quickly as possible.