This support article explains how to set up the prepayment feature for restaurants in just a few steps. It will illustrate what the feature looks like from a guest view, as well as from a restaurant view.
Activating the prepayment feature for restaurants
To activate the prepayment feature at your restaurant, simply go to Settings→ Opening hours → Edit opening hours → Activate prepayment. You can activate prepayment for specific opening hours e.g when you are at your busiest, and not activate it for the rest of the opening hours. When activating prepayment in your settings, different settings will show up.
Choose if you want to require a prepayment amount from a booking made or charge the amount for each guest on the booking. The minimum guests before requiring payment can also be set, so there is a lot of flexibility. At last, the cancellation policy can be adjusted to what suits your restaurant best. Having it close to the reservation time might attract more guests, but setting it further away would make it easier for you to quickly make the table available again.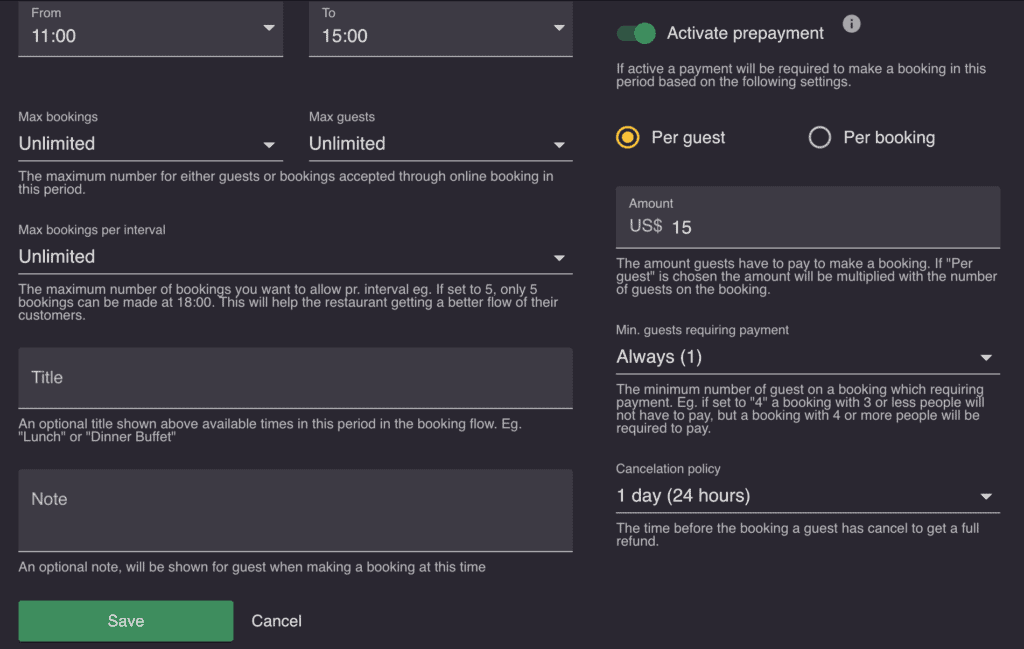 Check the status of the payment
Once the prepayment feature is activated (for the opening hours you selected) guests must now pay a prepayment amount when booking a table. Sometimes, a guest might reconsider their booking during the prepayment process and interrupt the payment. You can always check if the prepayment is settled or if it's pending by going to Bookings → List view. A yellow envelope indicates that the prepayment for the booking hasn't been made, and the status is therefore pending. A white envelope indicates a settled prepayment. You can also click on a specific booking with a prepayment, to see the status.

Settling a prepayment as a guest
When requiring a prepayment to a booking, a notice will show up on the booking page based on your settings (see picture below). The notice clarifies that a pre-payment is required. At the end of the booking flow, the guest must settle the payment within 10 minutes, or else the system removes the booking automatically. Once settled, simply lean back and enjoy reducing no-shows, as well as maximizing the capacity in the restaurant.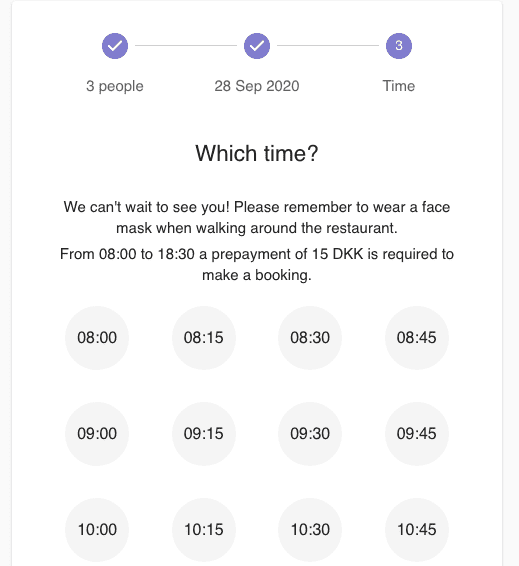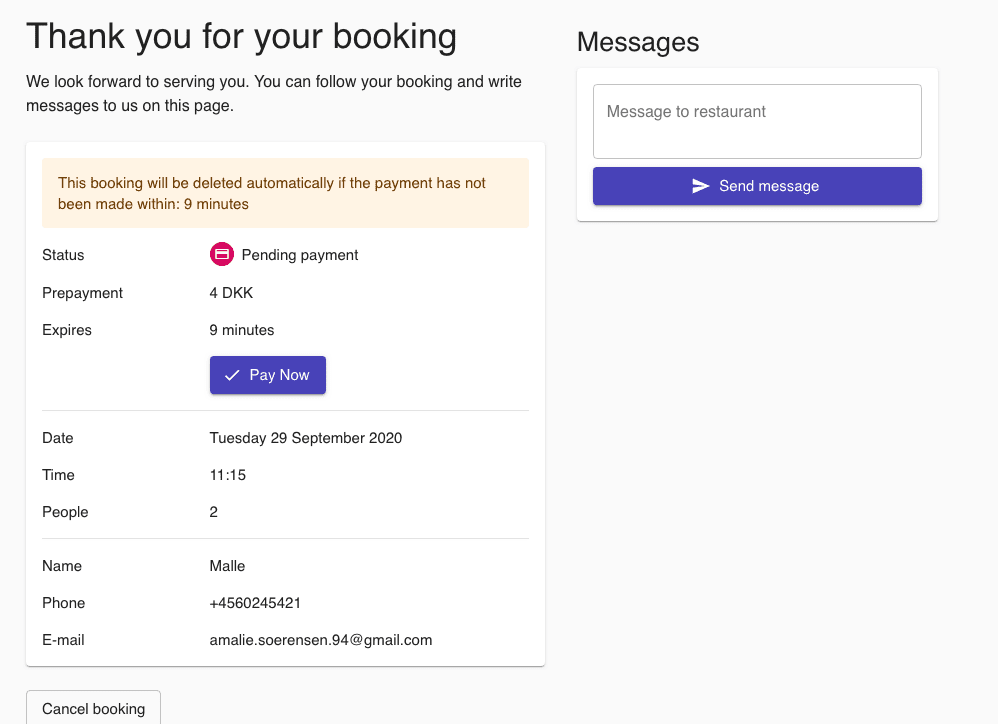 Need any help with the prepayment feature for your restaurant?
Please, let us know at [email protected] if you have questions about the prepayment feature. We at team resOS are always happy to help you!