Many guests want to book a table online. That is why we created a table booking system to suit several different types of restaurants around the world. Both the traditional restaurant that notes down all bookings in a physical book and the restaurant that wants an overview of an online profile.
We've tried to compile some of the best tips on how a table booking system can help you manage your day-to-day operation in your restaurant. See how our table booking system for restaurants and how we have adapted the system to exactly your restaurant's needs. All you need for your success!
Maintain a good overview on busy days
At a restaurant with many bookings or second sittings, you need a good overview. resOS is designed for all restaurant employees to quickly become familiar with the system without any prior knowledge. You do not need to change your daily routines and tasks, as the booking system is designed to make everyday life easier. View current or future reservations in the system and access them directly from the restaurant, your smartphone, computer, or tablet. The system works on all devices.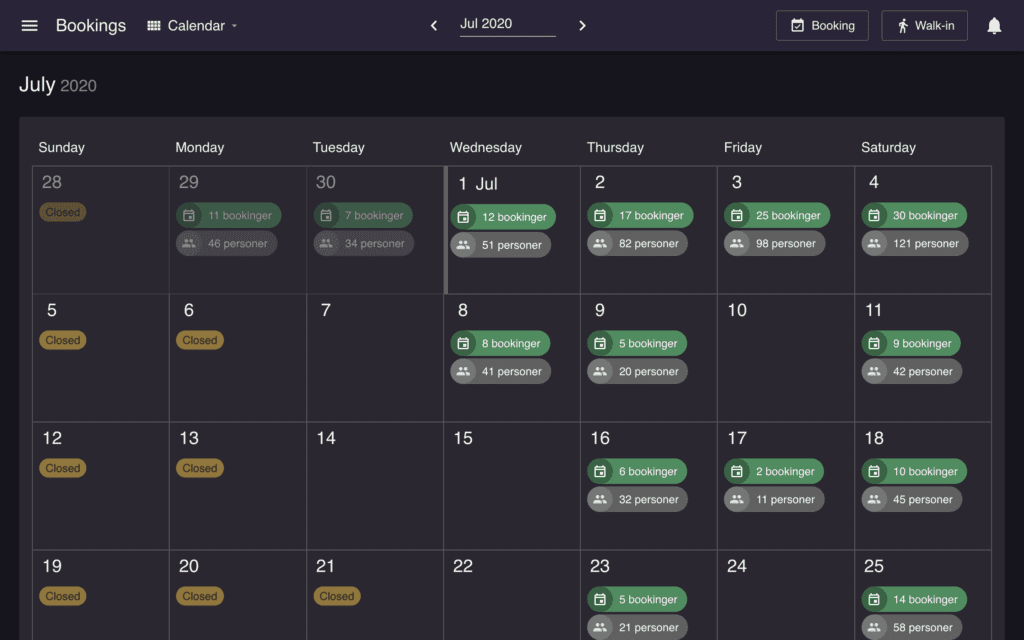 With resOS' table booking system you can:
Manage your tables and turn tables faster
Guarantee happy guests, both before and after the visit
Effectively manage your tables and free times
Follow all your reviews online and improve the restaurant
Access bookings from all units
Avoid hidden fees
Effective table management
If you want all bookings confirmed automatically, you can choose to use table management. With table management, you manage all your tables and available times so that guests can only book your available times. In the system you can manage how long the tables are available, combine several tables and manage your different areas. At the same time, you can close off areas for companies so that a number of tables are reserved and cannot be booked online. Easy and simple!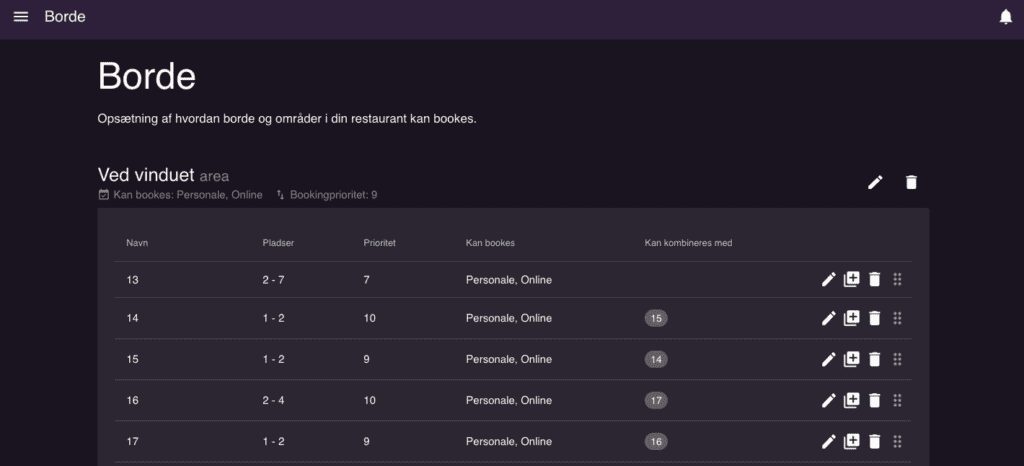 Establish good dialogue prior to the visit
Through resOS you can easily and quickly access the bookings and any comments from the guests. You can communicate and respond to inquiries from guests directly in the system. That way you can best prepare yourself and make sure they have a good evening. The guest will be notified directly of your response to an inquiry that may be about everything from allergies, questions about gluten-free meals to the desire to sit at the window. Whatever it might be.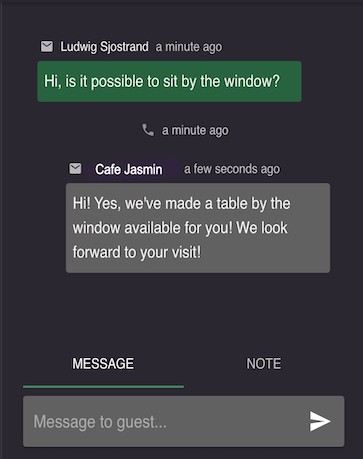 This way, you can also ensure that guests have the necessary information before they visit your restaurant. In addition, you also have the opportunity to give the guest a good first impression before the visit. This is really important.
Are you ready to try resOS? We help you set up quickly without inconvenient integration. Do you have any questions? Contact our support team at [email protected]. We are ready to help you!