The Dollhouse Tearoom is a traditional English-style afternoon tea experience. Here you can enjoy full service afternoon tea, featuring imported teas from around the world, house-made tea sandwiches, house-made scones and pastries all set in a whimsical "Alice in Wonderland" atmosphere. The Dollhouse Tearoom caters to groups, private parties, children's tea parties and upscale afternoon dates.
The Dollhouse Tearoom cares a lot about spoiling their guests and catering to their needs while providing them with a little feeling of unpretentious indulgence. In order to do that, it's important that everything that has to do with table reservations runs smoothly. This is where resOS plays a big role. Keep on reading to find out how resOS helped The Dollhouse Tearoom.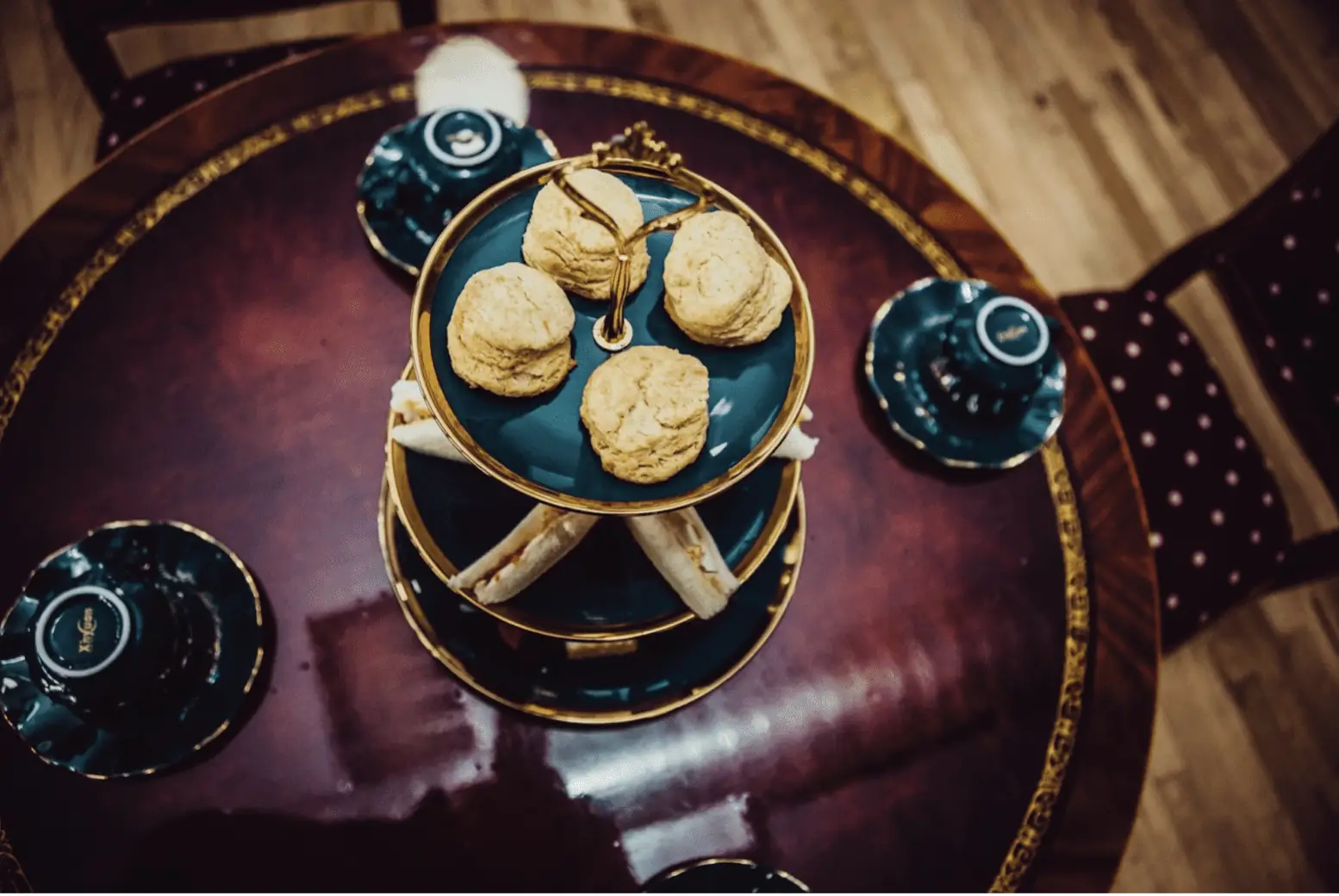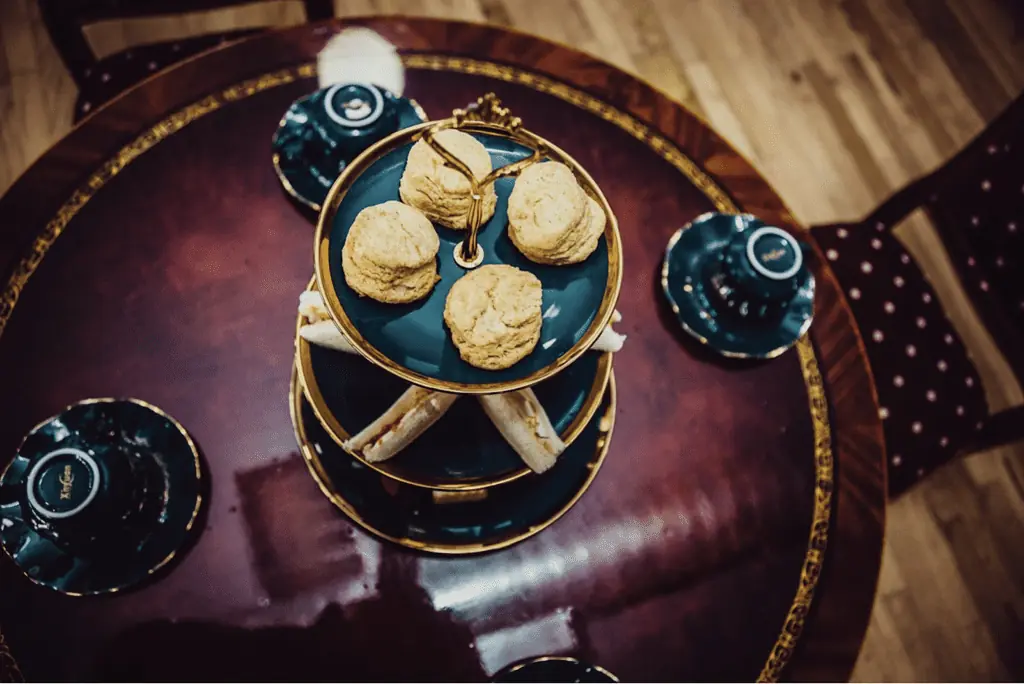 The critical importance of online table reservations
The Dollhouse Tearoom does not require reservations but strongly encourage their guests to book a table prior to their visit:
"resOS is critically important as we do about 80% of our service based on reservations. This really helps us to reduce staffing costs, food waste and it helps us to create a better customer experience. It also adds to the fancy feeling of knowing you're showing up to an appointment where we're excited to greet you."

Ian Miller, The Dollhouse Tearoom
Custom integration with API to ensure a great customer experience
Knowing how to give guests the best possible experience is crucial. One thing is the food, another thing is the atmosphere and the service, these are of most importance. But behind these lies the importance of actually knowing your customers and their expectations and needs. Having this information can be very helpful when it comes to ensuring a great customer experience. resOS offers its customers free access to an API that can help you collect such important information, which is something The Dollhouse Tearoom have been very happy with:
"resOS allows us to prepare just the right amount of food and in the style requested by our customers. We have a custom integration using resOS's APIs so we collect the customer's tea package preference. This allows us to know how much staff to have on hand for the day, what ingredients to purchase the night before and what food to have prepared for our guests' arrival."

Ian Miller, The Dollhouse Tearoom
You can read more about how you can integrate with the free resOS API here.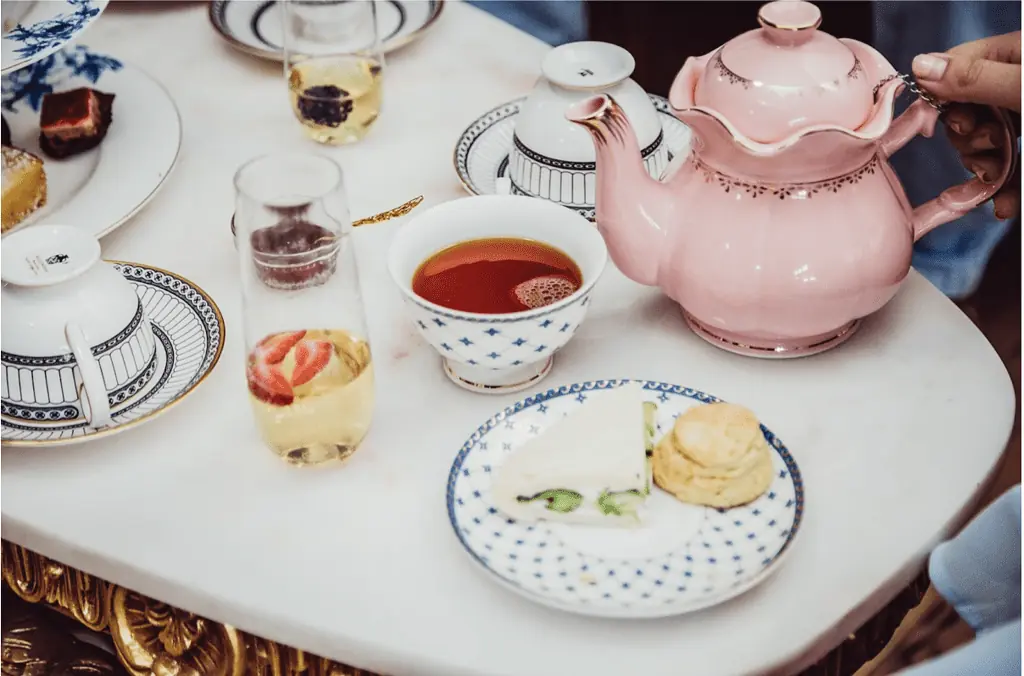 English-style high tea experience
The use of the API to collect essential information shows how much The Dollhouse Tearoom truly cares about delivering the best customer experience. Besides that, the amazing looks and elegance of the restaurant and the mouthwatering food itself already shows why The Dollhouse Tearoom is the best place to spend the afternoon if you are looking for an English-style high tea experience.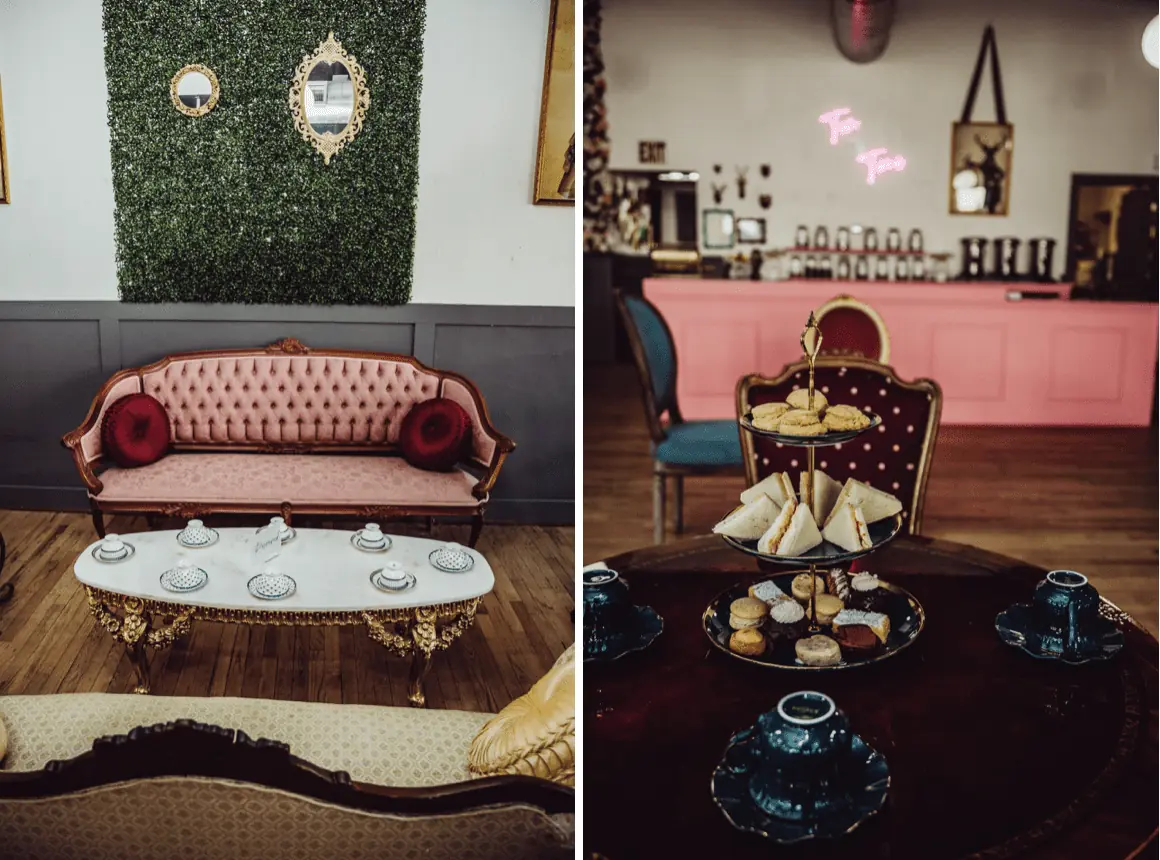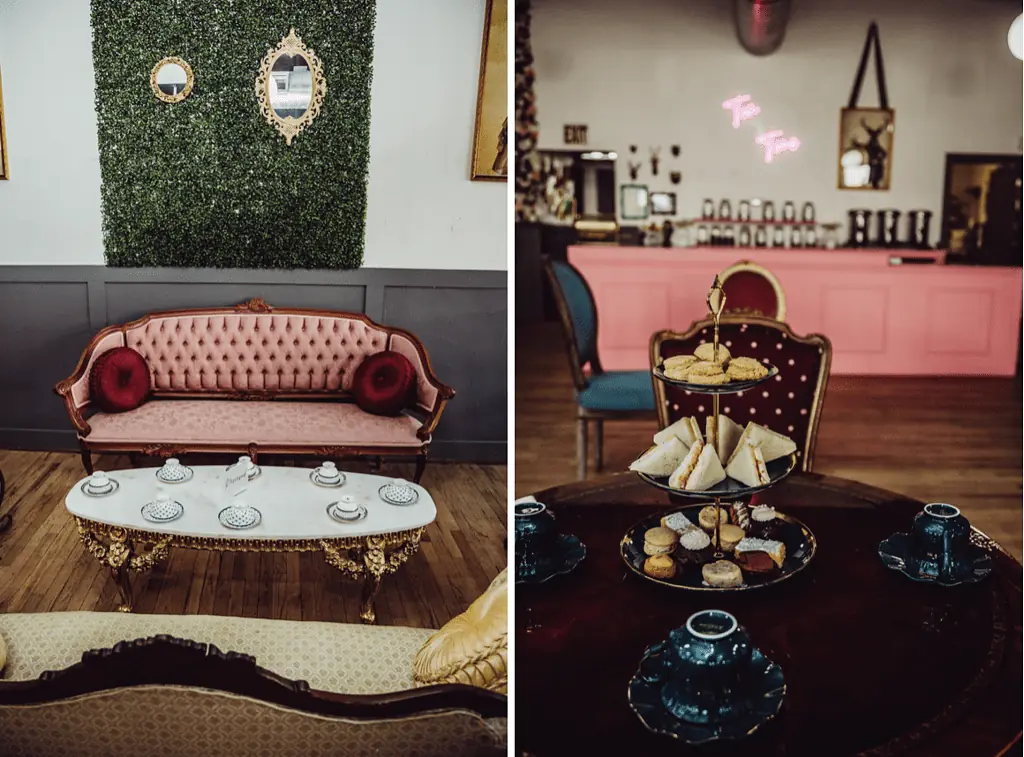 Easy and efficient table booking that reduce no-shows
When asked what is the most important when it comes to taking online reservations, Ian Miller from The Dollhouse Tearoom replied that it comes to the table booking process itself:
" A VERY simple experience where a customer can complete their reservation quickly and easily (and usually from their phone) is the most important part of our reservation system. Follow-up reminders are also a very valuable feature (we haven't had any no-shows since enabling this feature in resOS)."

Ian Miller, The Dollhouse Tearoom
One of the most important things to us at resOS is that the system is flexible, user-friendly, and effective. We made sure to make the table booking process as easy and simple for the guests as possible. To also make things easier for the restaurant, we developed a system for sending guests booking reminders as a way to minimise no-shows. These reminders are a great service to the guests while also helping the restaurant staff with cutting on time spent on manually contacting guests.
Read more about the booking reminders feature here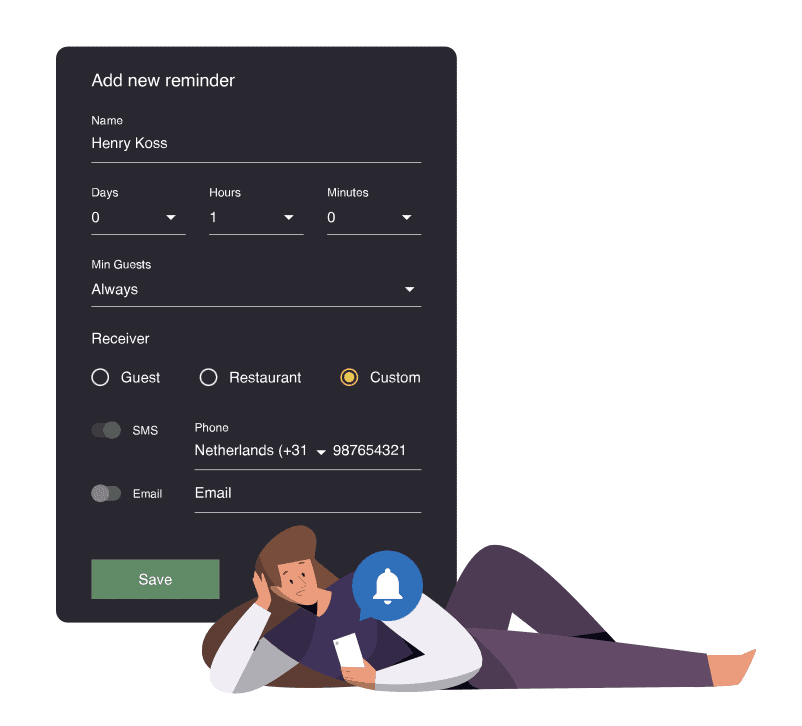 Ian Miller from The Dollhouse Tearoom also mentions that the floor plan, Google integration and the extensive reports are the most useful features to the restaurant.
Read more about all the resOS features here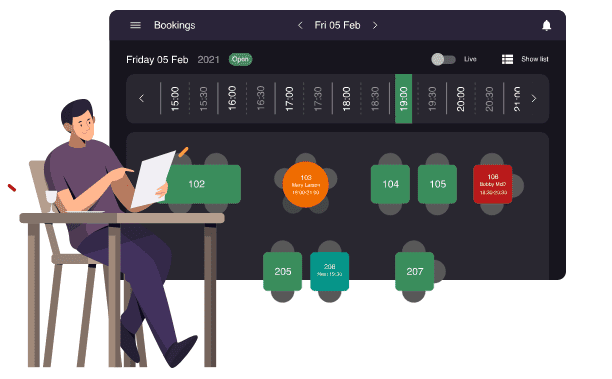 Premium product at an affordable price
resOS is for eateries of all sizes. Regardless if it's a small café that only serves coffee and cake, a regular restaurant or even a high end restaurant with a fully booked calendar months in advance, resOS has the features to accommodate everyone while also offering reasonable prices. As a newly opened restaurant, the price was the most important factor to The Dollhouse Tearoom and they found resOS to have the best pricing compared to other providers on the market.
"As a brand new restaurant, price was the most important factor for us. We were really worried about cost when looking at SevenRooms, Resy and OpenTable (the other products we considered)."

Ian Miller, The Dollhouse Tearoom
However, the restaurant also quickly discovered many of the other benefits of using resOS:
"After we started using resOS, the SUPER-responsive customer service, rapid pace of new features released and API quickly became just as important. I was going into resOS expecting a cheap/budget product, but I've been blown away at just how rich-featured it is, how much the customer support makes me feel really valued and generally how everything works so well. It's amazing that they're able to offer such a premium product at such an affordable price!"

Ian Miller, The Dollhouse Tearoom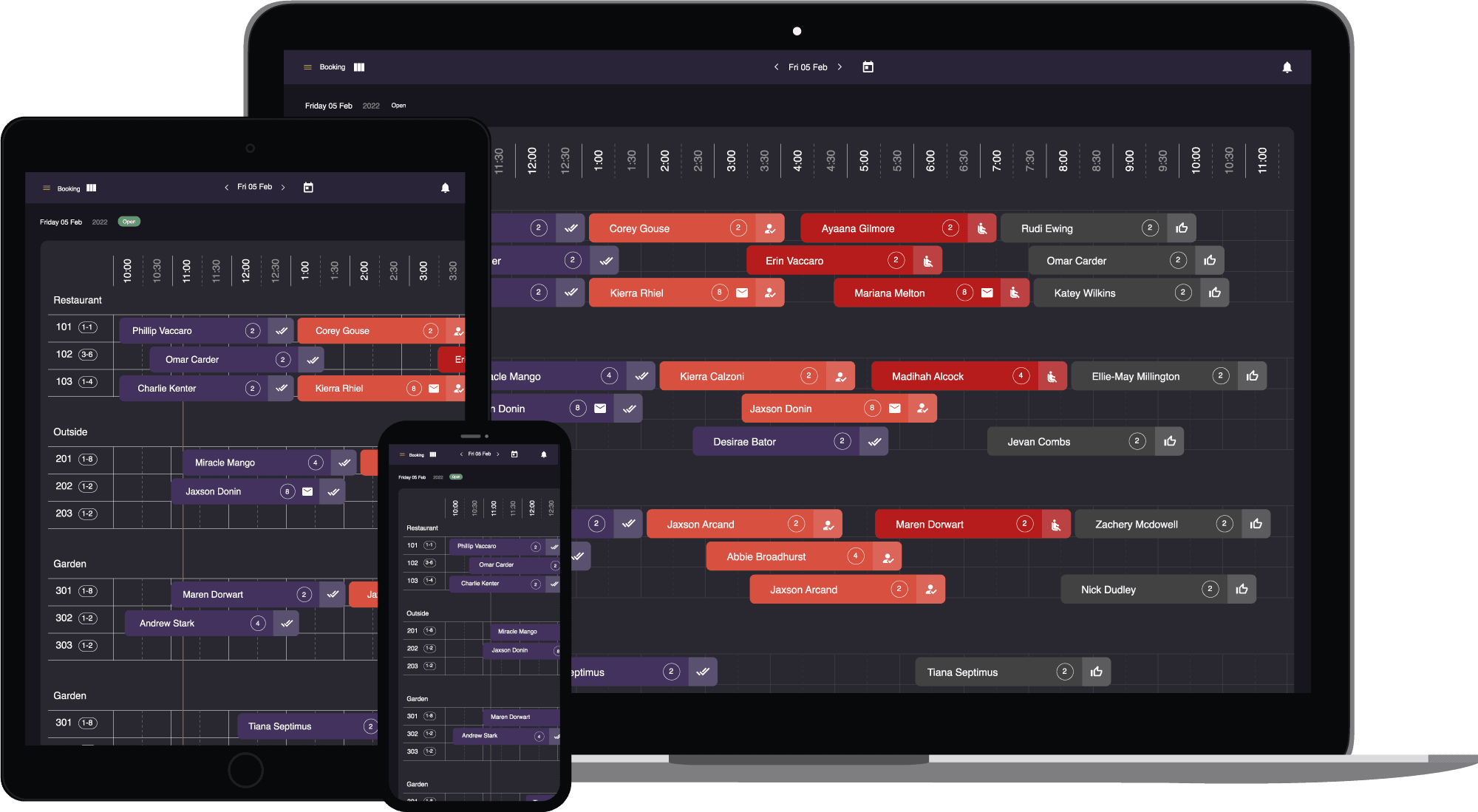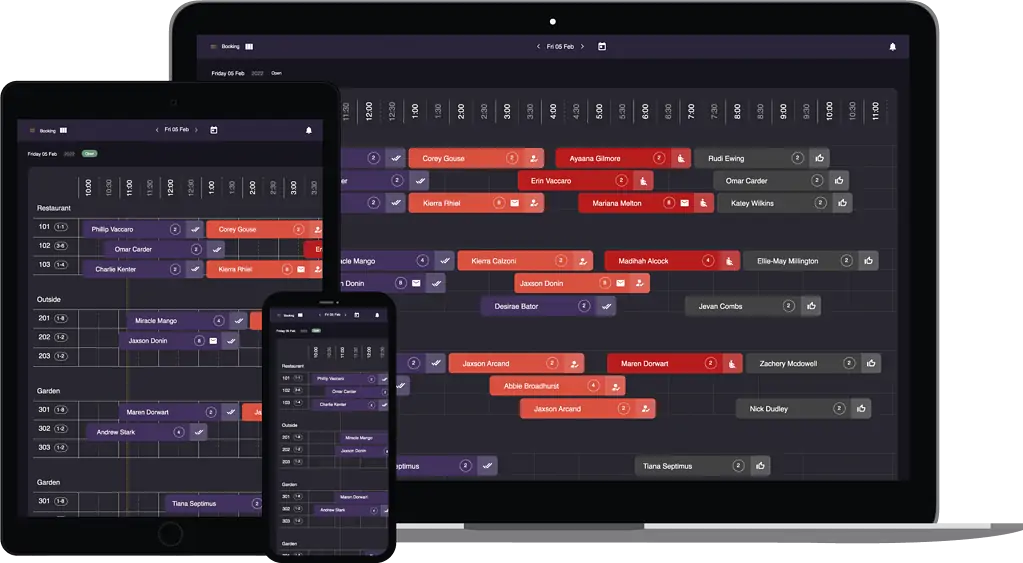 Try resOS 30 days for free
Do you also want to run your restaurant more smoothly? You can create an account and try out resOS for free. You can also sign up to one of the paid plans with 30 days free and no binding. Do you have any questions about how to get started? Don't hesitate to contact our customer support who is always there to help. Send an email to [email protected] and we will get back to you as soon as possible.