resOS' restaurant operating system will be your best and most loyal friend when it comes to managing your restaurant. The system is developed in order to be as modern, user-friendly, and flexible as possible in order to assist you in your daily operations. Here you can read about some of our main features and how they will improve your business.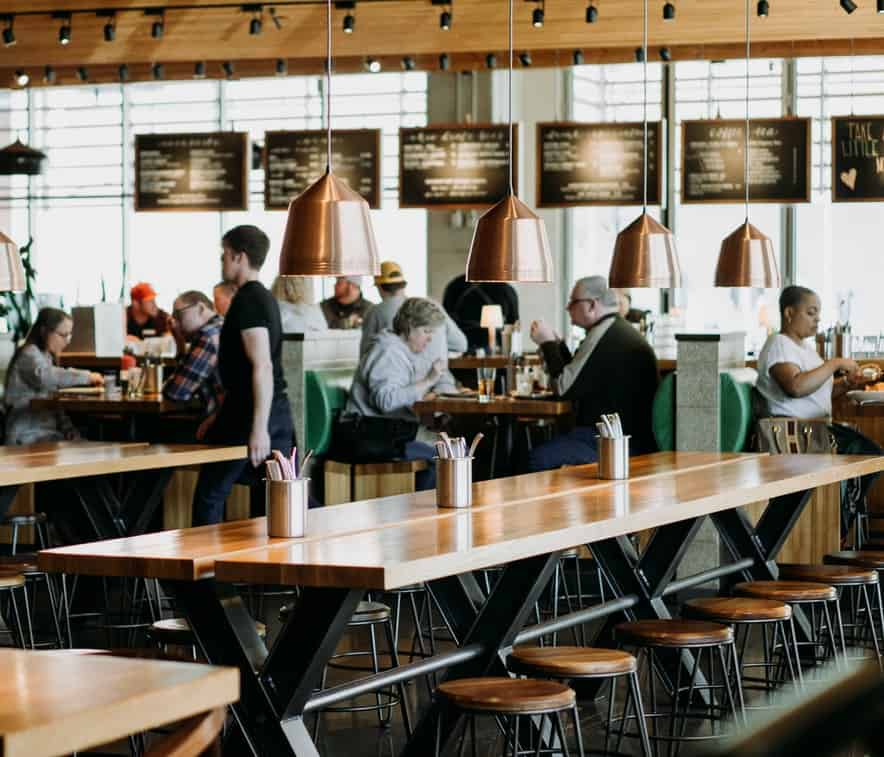 Booking system
When resOS' booking system was developed, we kept a few things in mind. We wanted to offer restaurants a modern, intuitive, flexible, and cheap system, that simply included all the necessary features.
With resOS' booking system, you can:
Increase your table turnover
Guarantee happy guests, both before and after the visit
Effectively manage your tables and free times
Follow all your reviews online and improve the restaurant
Access bookings from all units - Computer, smartphone, and tablet
Avoid hidden fees
The booking system is set up so that resOS works for all types of restaurants, no matter where it is located.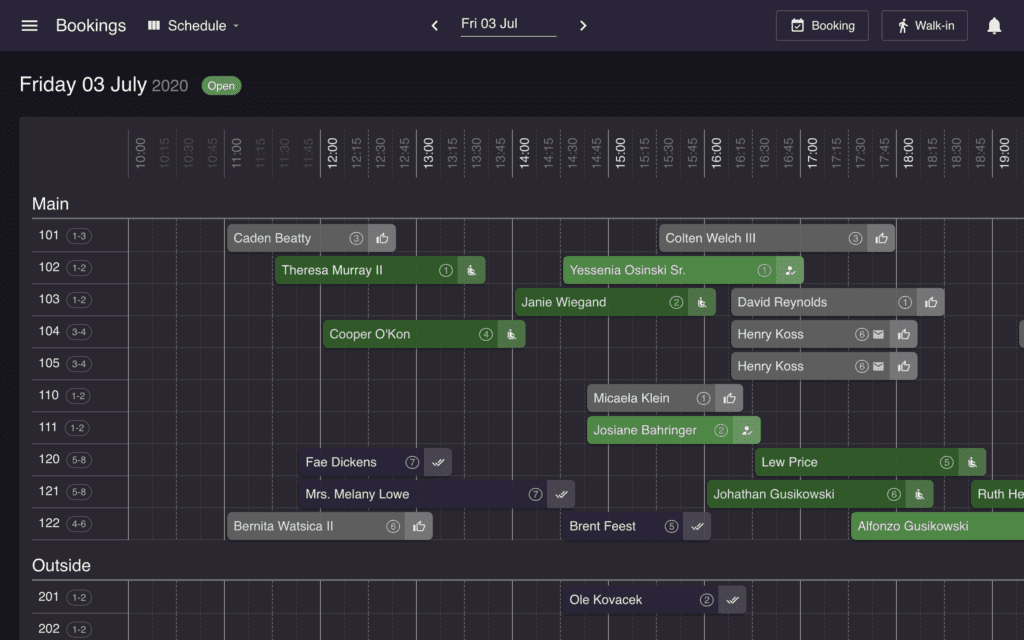 Visual table planner
With our visual table planner, you and your staff will get a clear overview of your tables and their occupancy. This will improve your daily routines, as it will help staff members to keep track of reservations and quickly allocate tables to incoming guests.
The table planner will show a seating chart with all tables as well as the number/name for each one of them. The system will allow you to click directly on the table you would like to use for the specific booking. Read more about the visual table planner here.
Takeaway has never been easier
One of the newest additions to resOS' restaurant operating system is the takeaway-feature. We know that a lot of restaurants offer both table reservations and takeaway. So for this reason we wanted to make it possible to handle both of these in the same system. In addition, we have recently seen that a lot of customers prefer making their bookings and orders online. With this in mind, we have created an easy and intuitive set up that allows customers to book in a way that they are most comfortable with. 
On your resOS account, you are able to customize the settings in a way that suits you and your restaurant best. Perhaps you offer both home delivery and pick up? Or maybe you want to offer customers free delivery when they order for more than a set amount? All of this and much more can be chosen directly in the system.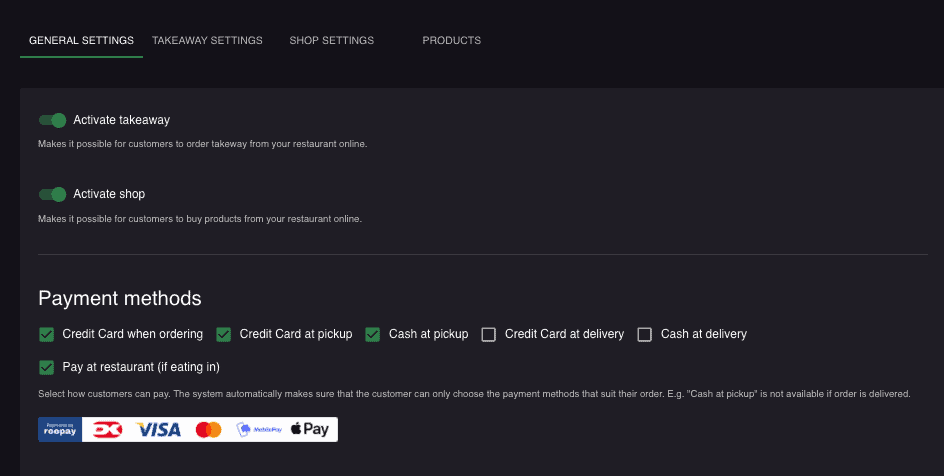 Set up a shop in the restaurant system
Alongside the launch of our takeaway feature, we have also made it possible for restaurants to set up an online shop with the restaurant system. Similar to the takeaway, restaurants can here set up different criteria for payment, delivery, and much more.
By launching an online shop, you will be able to reach out to even more customers that are curious about your concept. Why not take this opportunity to start selling gift cards online? Or perhaps you have a renowned dressing that people simply cannot get enough of? Only your imagination limits what can be done within the system. And whatever it concerns, we are always happy to help you so that you will get the most out of the system.
Do you want to know more about resOS' restaurant operating system?
Do you have any questions about resOS or want to know more about how it can be a perfect match for your restaurant? Contact our support team at [email protected] and we will get back to you as soon as we can.