resOS has created a simple booking system for cafés that provides more profit in everyday life. The booking system is functional and intuitive, so it quickly becomes part of your daily routine in the café. With resOS simple features, you get better structure and overview of your tables, reservations, and guests, so you have more time for what really matters: giving your guests a wonderful experience.
In a busy café, there are always many guests coming and going, which is why it's important to have a good overview. The booking system gives you just that, as all of today's as well as tomorrows reservations are quickly accessible all in one place.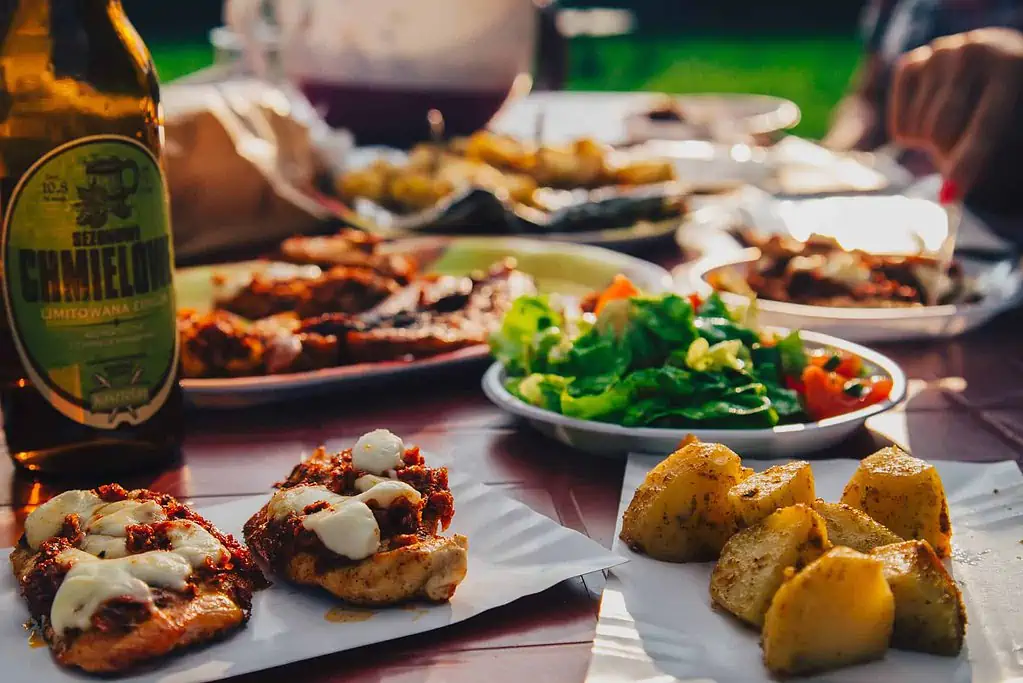 Features that can optimize processes at your café
With resOS comes a lot of awesome features that you can use to optimize your business and café.
Get an easy overview of your reservations, walk-ins and available tables
Use the super simple booking overview to view and create bookings, walk-ins, and communicate with guests. Save time and avoid misunderstandings. The online booking system offers a simple interface designed to be user-friendly and easy to navigate. You will get an easy overview of everything that has to do with reservations and tables via four different views; calendar view, schedule view, list view, and a visual floor plan. These overviews makes it easy for you to view information about the bookings and the guests at a glance and allows you to follow a chronological order of reservations for the day.
We made it extremely easy for you to manage your online reservations and walk-ins. The calendar overview makes it easy to keep track of the number of bookings and guests, you have for each day of the month. You can also use the scheduling system that allows you to follow a chronological order of reservations you have on a particular day. The timetable will give you a visual overview of the reservations and the important criteria for each booking.
Read more here about how to get an easy overview of bookings.
Manage seats and tables with an online table planner
Customize your restaurant's own online table planner and get a clear overview of your bookings, tables and their availability. With the online table planner you will get a complete overview of bookings and tables in real-time. See available, reserved, and occupied tables at a glance with smart color codes that makes it easy for you to quickly see the status of tables. You can use the table planner according to the restaurant's physical setup to easily get an overview. The online table planner makes it easier to allocate guests and improve your daily routines.
Read more about the online table planner here.
Communicate with guests directly in the system
Our built-in communication features allow you to communicate with your guests to fast and easily improve your guest satisfaction and reduce the number of no-shows. The built-in communication system allows you to write directly to the guests while also allowing guests to ask you questions via the system. In this way you make it easier for guests to inform you about changes to the booking or requests they may have. Beside providing both the café staff and the guests a very convenient way of communicating, you also avoid having to spend time on phone calls with guests, and instead, your staff can focus on providing the best customer service to seated guests.
Read more about the built-in communication system here.
No computer in the café? No problem
In case you do not have a computer or a table in the café, you can instead confirm or deny the booking directly by email or SMS. We've made it possible to also have the more traditional methods of handling reservations in case the automated options does not suit your business. What we mean with that is that it's possible to handle the bookings the way that suits you best at the same time as its possible for guests to book online. Smart, right?
Read more about table management here.
Try resOS 30 days for free
Do you also want to run booking processes at your café more efficiently? You can create an account and try out resOS for free. You can also sign up to one of the paid plans with 30 days free and no binding. Do you have any questions about how to get started? Don't hesitate to contact our customer support who is always there to help. Send an email to [email protected] and we will get back to you as soon as possible.
In addition, we always want to develop our product to best suit your preferences. Therefore, we always welcome feedback to implement your wishes as far as possible. We look forward to hearing from you!