Are you looking for a booking system for dining hall restaurants? resOS has got you covered! With our flexible and easy-to-use booking system, students or employees will be able to book a table in no time. This will allow you to keep track of the number of guests in the dining hall at any point.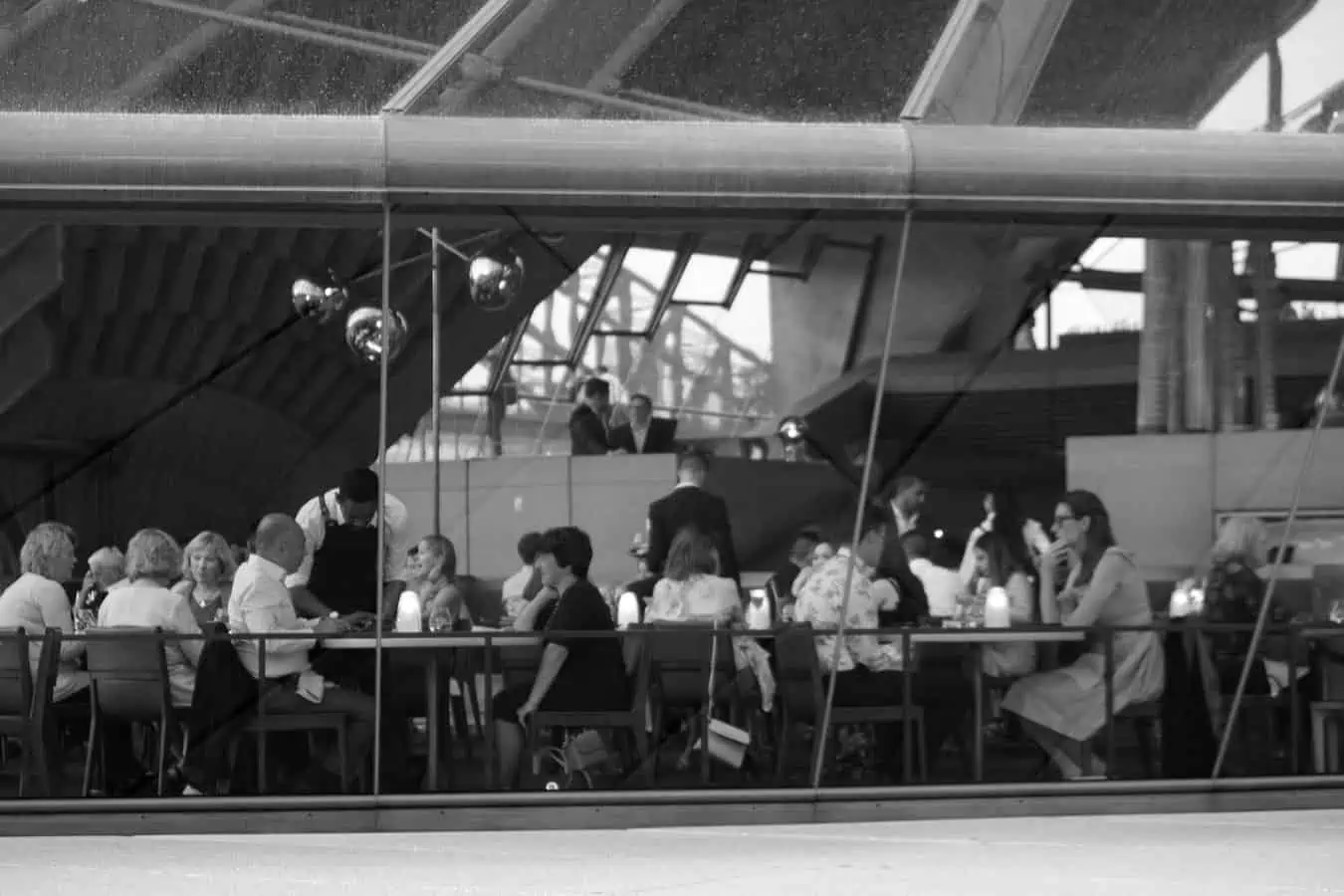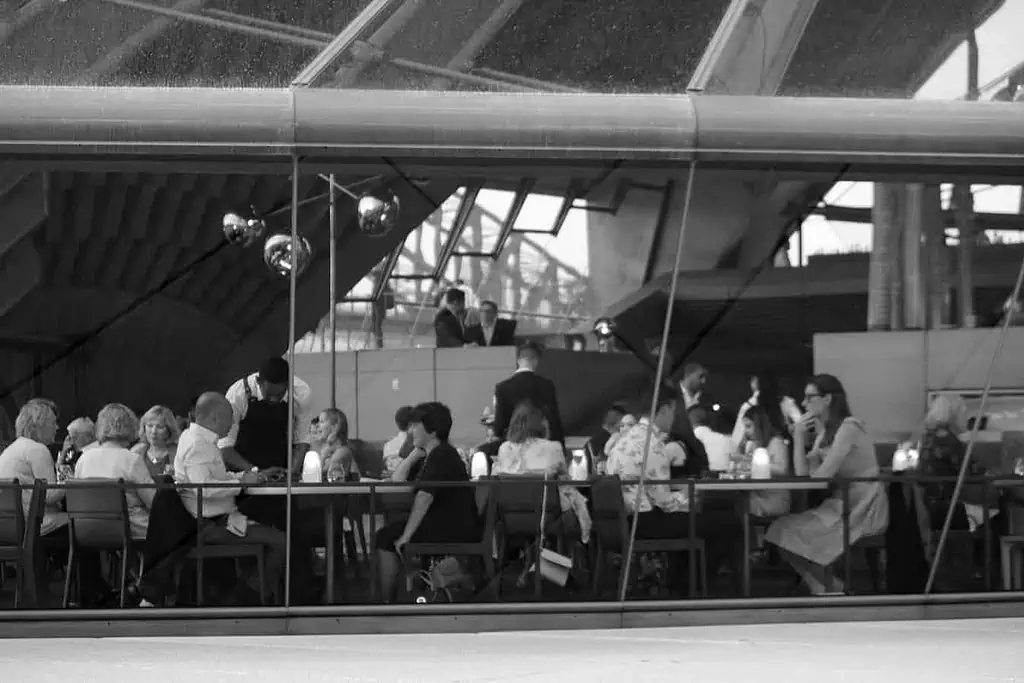 Make it possible for guests to book online
resOS booking system makes it easy for your guests to book in a way they prefer. We have seen that more and more people prefer making their reservations online. This is one of the main reasons why we have designed the system the way we have. We want to make it as easy as possible for guests to make their reservations and give you all the information needed for spot-on customer management.
Customize your seatings settings
In the system, you will be able to set up different seatings with various criteria. This allows you to make sure that you are in control of what your guests can expect from their visit. You can, for instance, define the duration of each seating. This duration does also include turnaround time. So let's say that you for instance want to offer guests to stay for 45 minutes, and you need 15 minutes to clean the tables until the next wave of guests arrives, then 1 hour is perfect for you.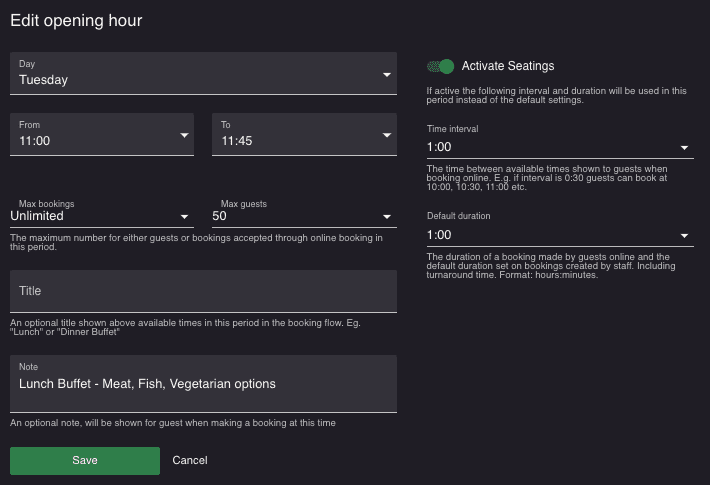 As can be seen in the image above, you can also define limits on how many bookings and/or guests you can receive each seating. In addition, you can add a note saying what you will serve or any other information that you want to share with your guests.
Read more about how to set up different seatings here
Enjoy automatic guest management
resOS' restaurant system allows you to decide whether you want to handle your bookings manually or automatically. If you chose to do it manually, you will be able to accept or decline every specific booking. If you instead chose that the system should do it automatically, the system will use your different settings in order to make sure that you are not overbooked.
Do you want to know more about resOS' booking system for dining hall restaurants?
Don't hesitate to contact our wonderful support team at [email protected] if you have any questions about the system. We are always ready to help!