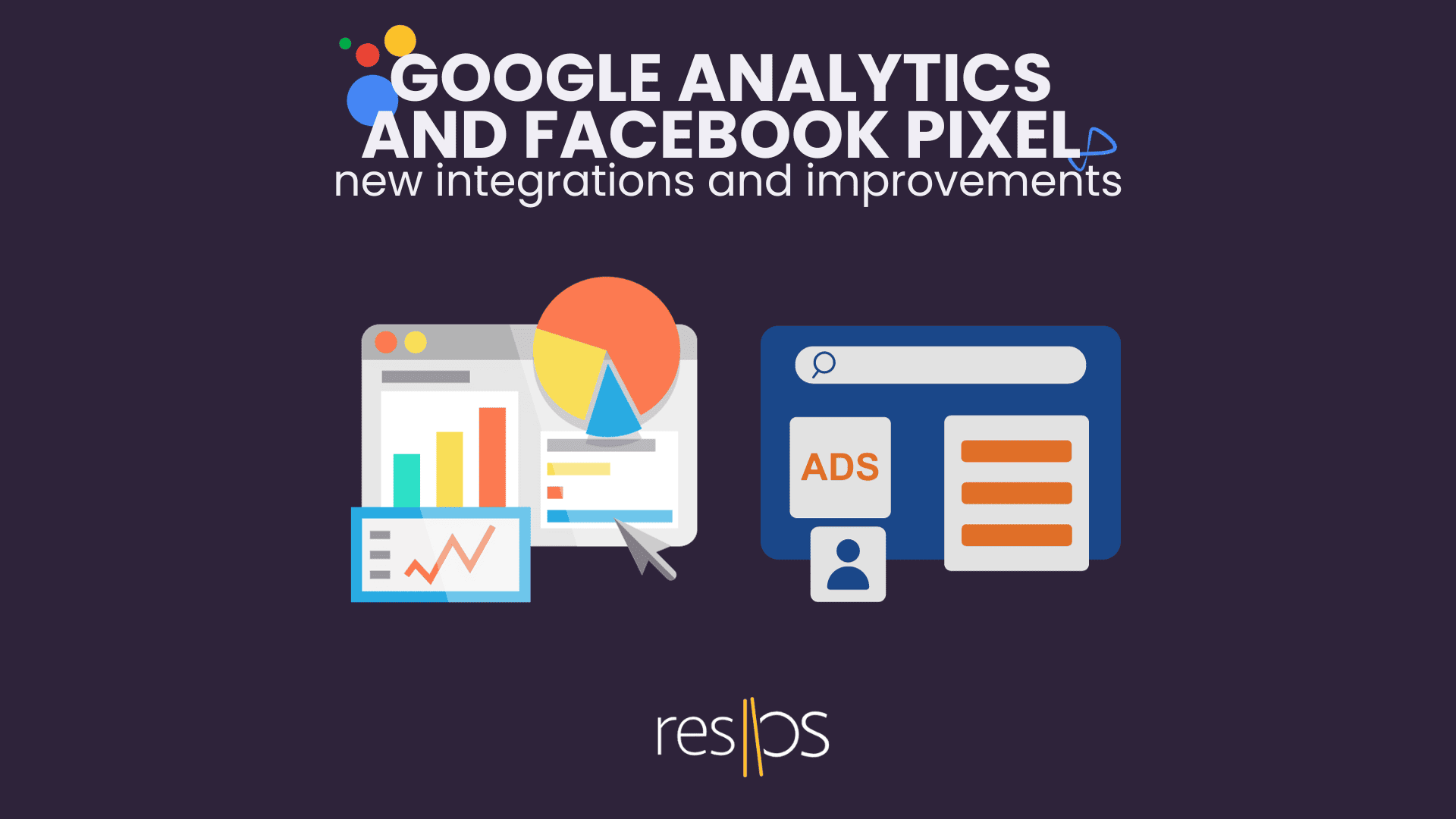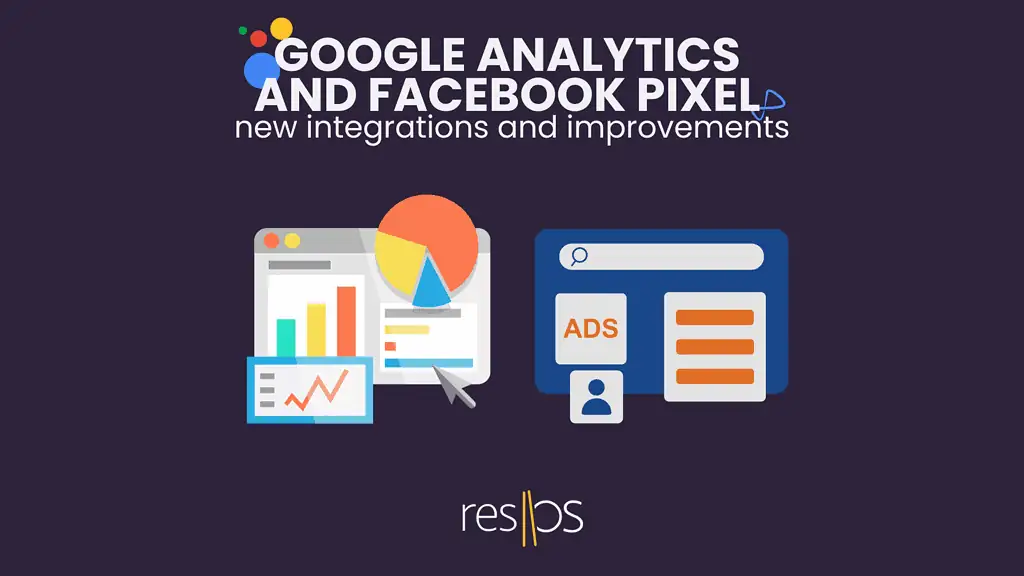 We want to start by expressing our heartfelt gratitude for your unwavering support and invaluable feedback. Your input has always guided our journey toward making restaurant operations smoother and more efficient. Remember when we rolled out the Booking Date Notes feature? Your enthusiastic response made it clear that we were heading in the right direction. 
Well, we've been hard at work once again, and we're thrilled to announce not one, but two game-changing integrations and a series of minor improvements that will improve user convenience and streamline operations. These updates are poised to transform the way you manage your resOS restaurant system, making it more robust and user-friendly.
Analytics integrations: powering your decision-making
In addition to our booking system, we're excited to bring you two new integrations that will supercharge your restaurant system: Google Analytics and Facebook Pixel integration.
What can you expect from these integrations?
Google Analytics integration: Gain invaluable insights into customer interactions and behaviors with the power of Google Analytics. This integration allows you to track events, monitor page views, and utilize UTM tags for more effective online marketing campaigns.
👉 Read more about setting up Google Analytics on your resOS app.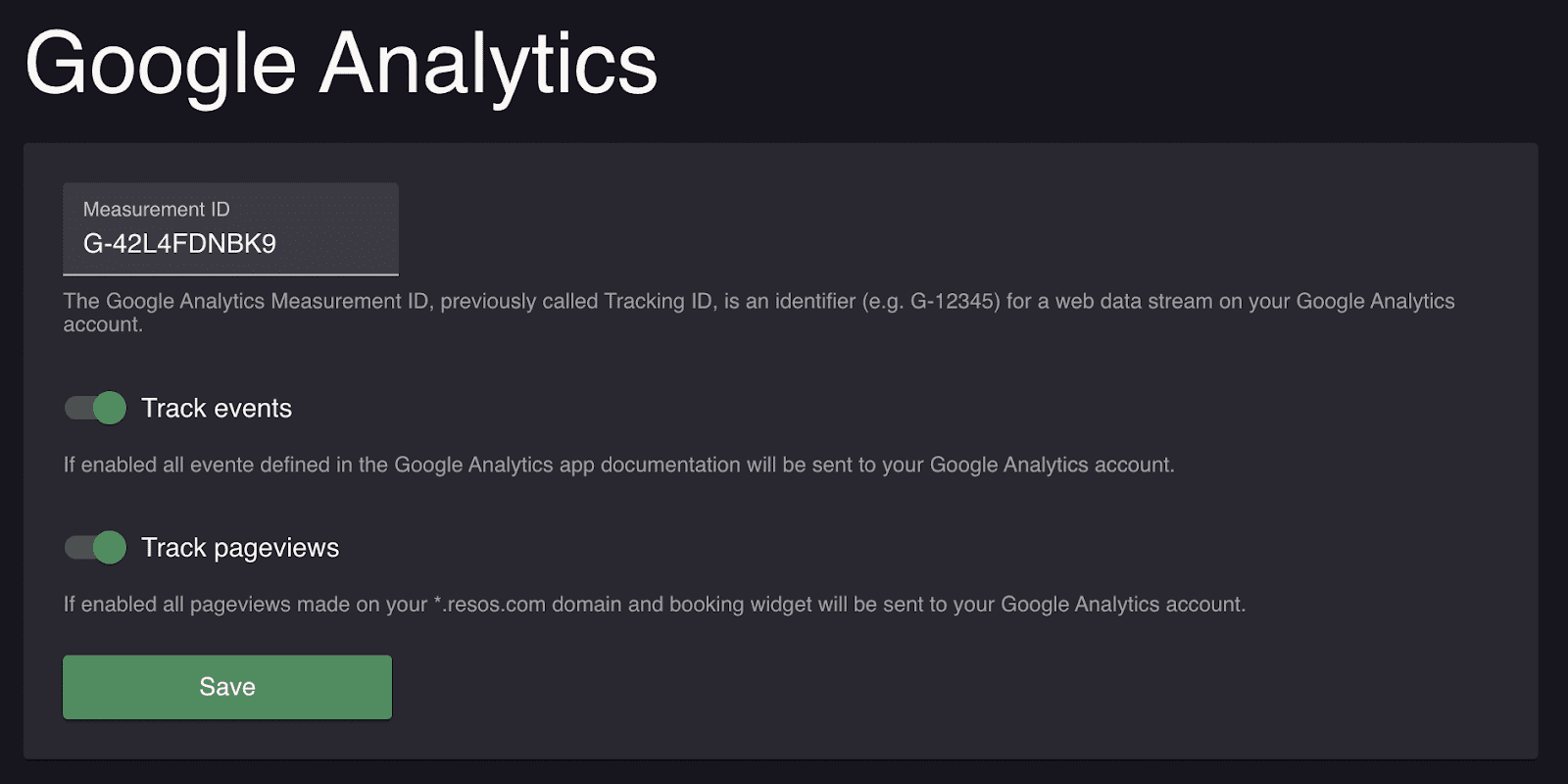 Facebook Pixel integration: Improve your customer engagement with Facebook Pixel. Connect your resOS platform to Facebook/Meta Pixel to understand customer behaviors and interactions within your booking and takeaway systems.
👉 Read more about setting up Facebook Pixel on your resOS app.


Seamless Integration – exceptional Insights
The process of integrating Google and Facebook into your resOS platform is seamless and user-friendly. Whether you're tech-savvy or not, you'll find it a breeze to get started.
We're confident that these updates will empower you to make informed decisions, optimize your marketing efforts, and enhance your guests' experiences.
Minor updates to resOS booking:
Custom color for the top menu bar: To enhance your experience, we've added a customizable feature that allows you to choose a unique color for your top menu bar. This is especially useful if you manage multiple restaurants, making it easier to identify the restaurant you are currently browsing.

In the app, navigate to Design and access the settings. Then, select Change restaurant app top menu color and customize your color.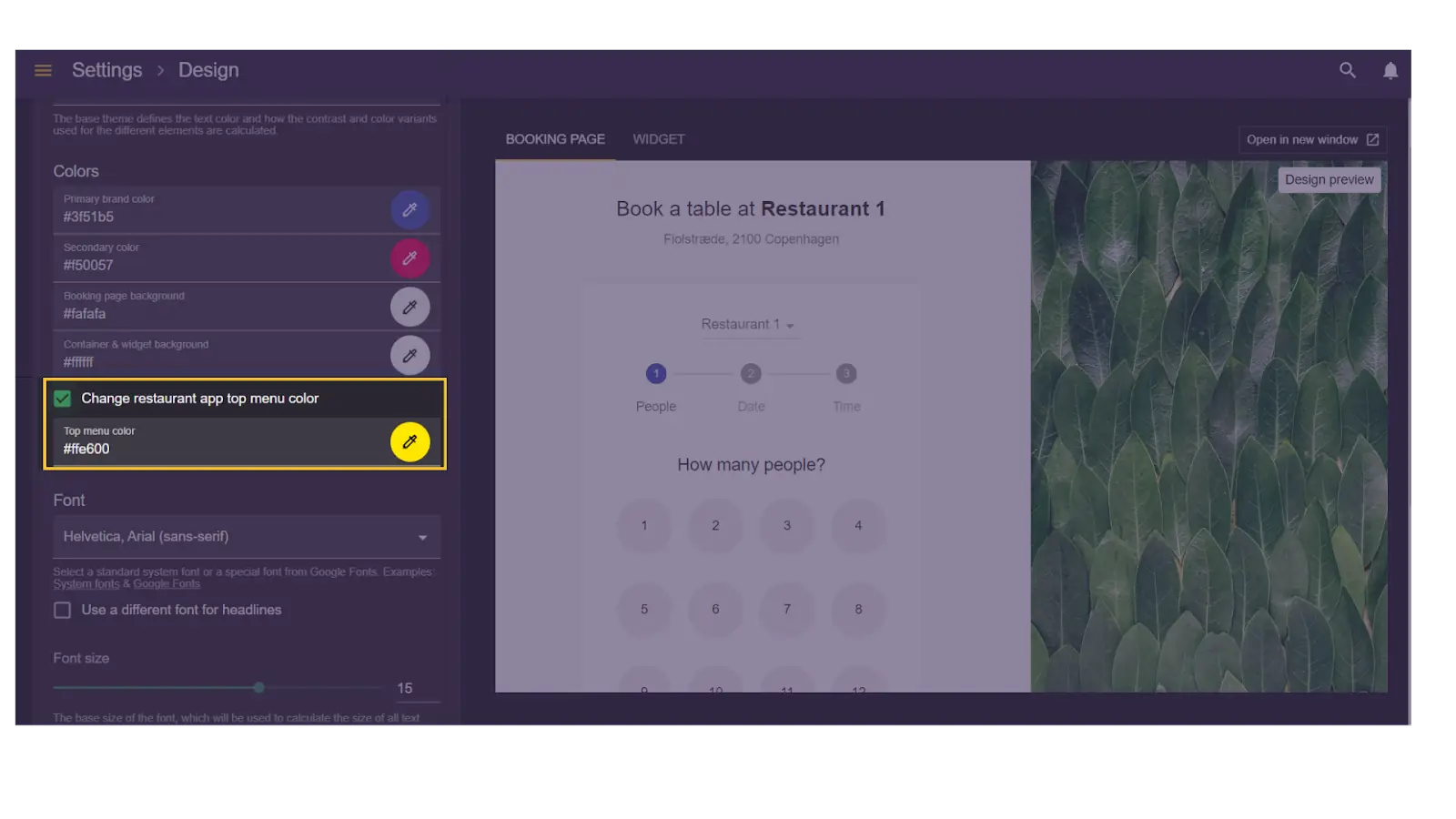 Restaurant name in the browser tab and bookings: In the same category of improvements, we've included the restaurant name in the browser tab. This ensures you can quickly identify the restaurant you are working with when managing bookings.
Minor RWG (Reserve with Google) integration fixes:  We've added a function that checks all the necessary prerequisites for RWG to work smoothly. This saves you from having to contact support with questions.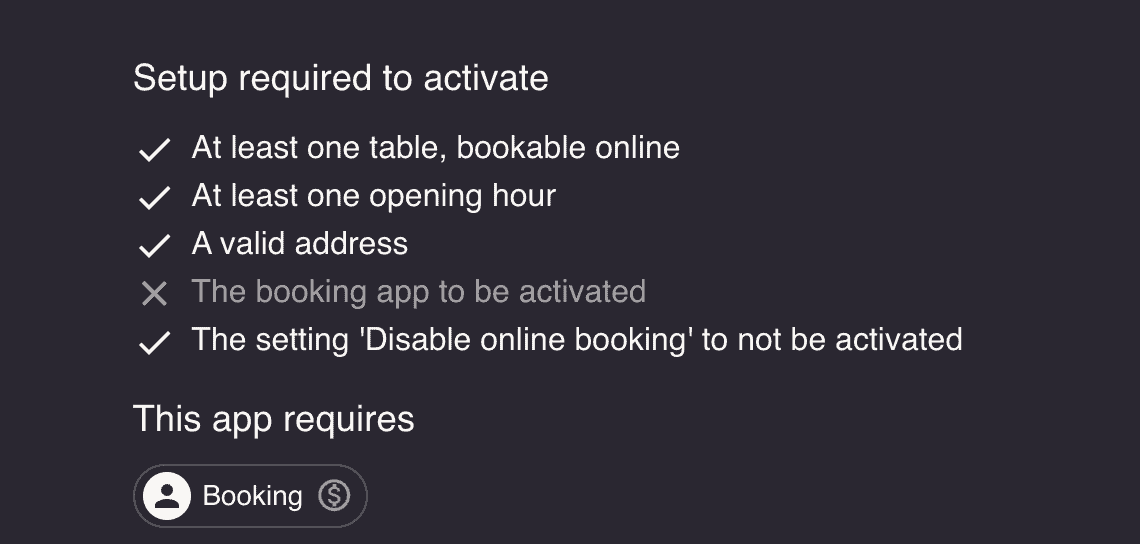 Special opening hours update: Your restaurant's unique schedules are now accurately reflected in the system, ensuring guests are well-informed. Creating manual bookings now starts at the opening hour, offering a user-friendly experience compared to the default 19:00.
Takeaway improvements: We've made several fixes to improve the takeaway experience, ensuring that it runs smoothly for both you and your customers.
Inline notes in the list view: Now, you can easily access and view inline notes in the list view, making it convenient to stay informed and organized.

We can't wait to hear your thoughts and experiences with these new integrations. As always, your feedback is invaluable to us.
Thank you for being a part of the resOS community, and here's to more enhancements and a smoother dining journey for all!
Cheers to serving those unforgettable moments!
/Emil and the resOS Team