The beauty of resOS booking system is that you can choose to get notifications about new bookings exactly the way that suits you. In this guide, we show you how to choose your preferred way of receiving booking notifications. Choose between email or SMS.
Choose between booking notification by email or SMS
1.Go to your dashboard on resOS
When you are on the dashboard, go to the top left corner and press Settings and choose Booking.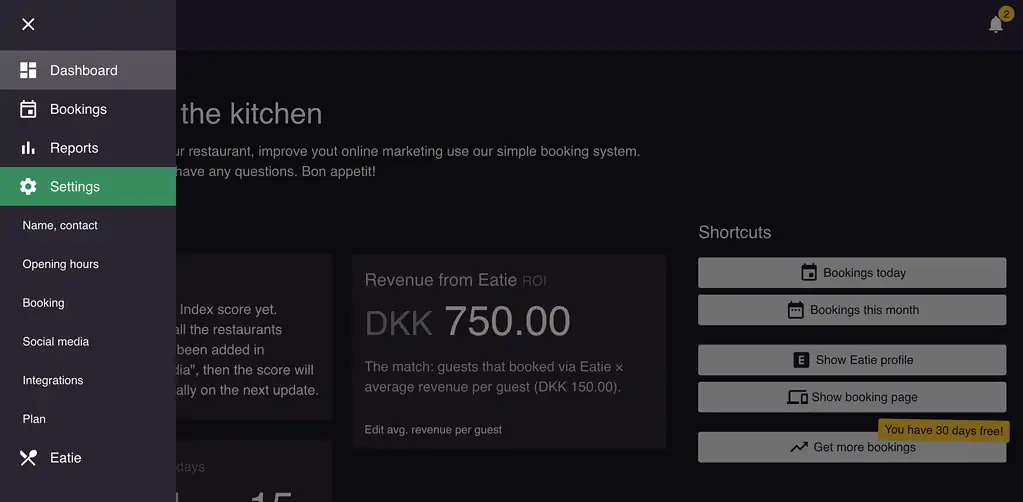 2. Choose one or as many booking notification options as you'd like
Scroll down to Notifications. Here, you can choose as many notification options as you like.

This is where resOS stands out from its competitors. We do not want to change what already works for you.
Email
If you like to get notified about new bookings by email, choose this option. This is a good idea if you have a tablet or computer in your restaurant, or if you have a phone where you check your emails.
SMS
Choose to get notifications by SMS, if you like to have the bookings right on the phone in the restaurant. You will get all the information about the booking on the phone.
3. Add a picture to your booking page
Add a great booking page image. The picture appears on your booking page when a guest presses Book a table.
4. Add a comment to guests about booking
Are you fully booked in Christmas or don't take reservations for breakfast? Any comment about the booking that future guests should be aware of can be added.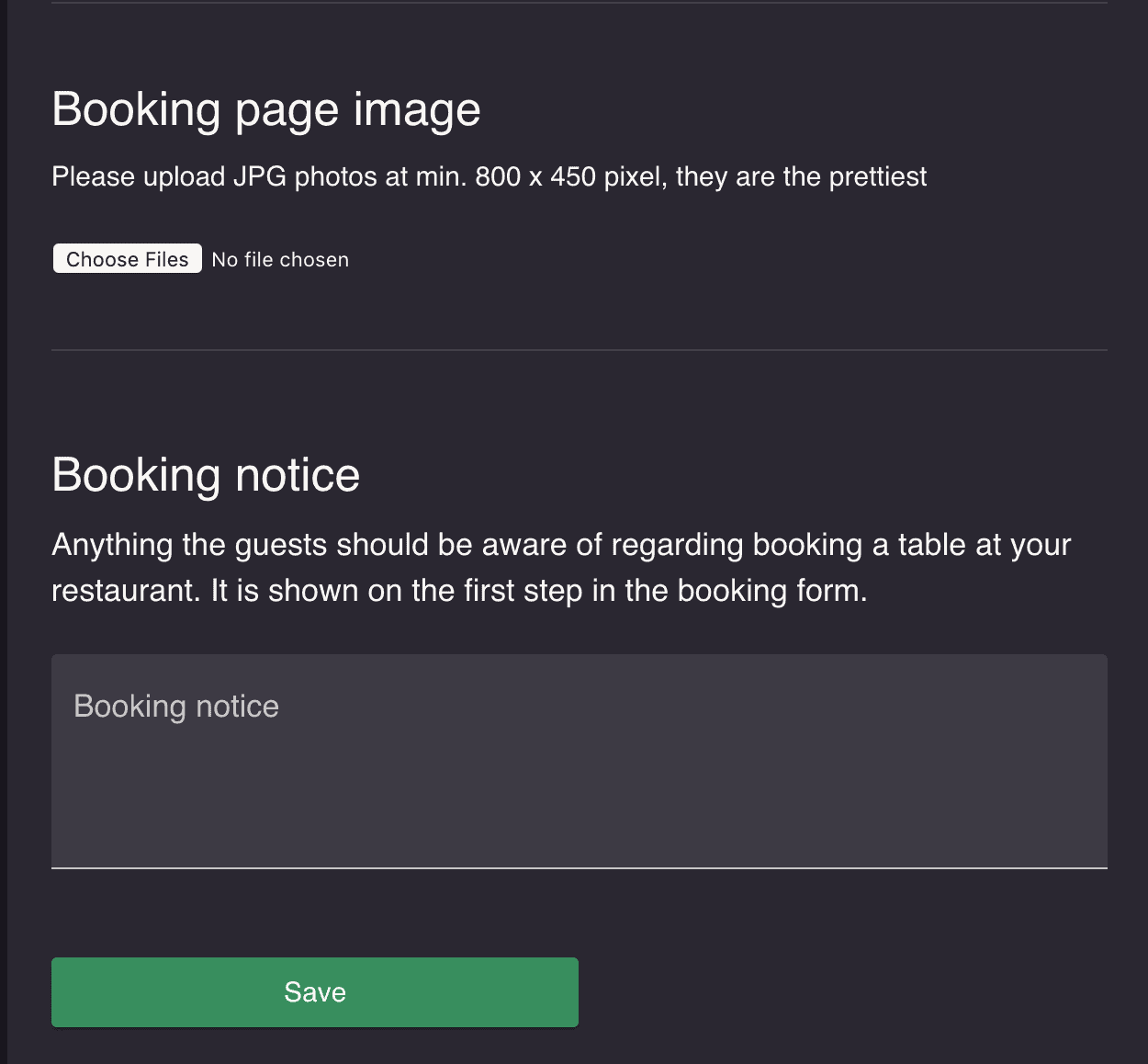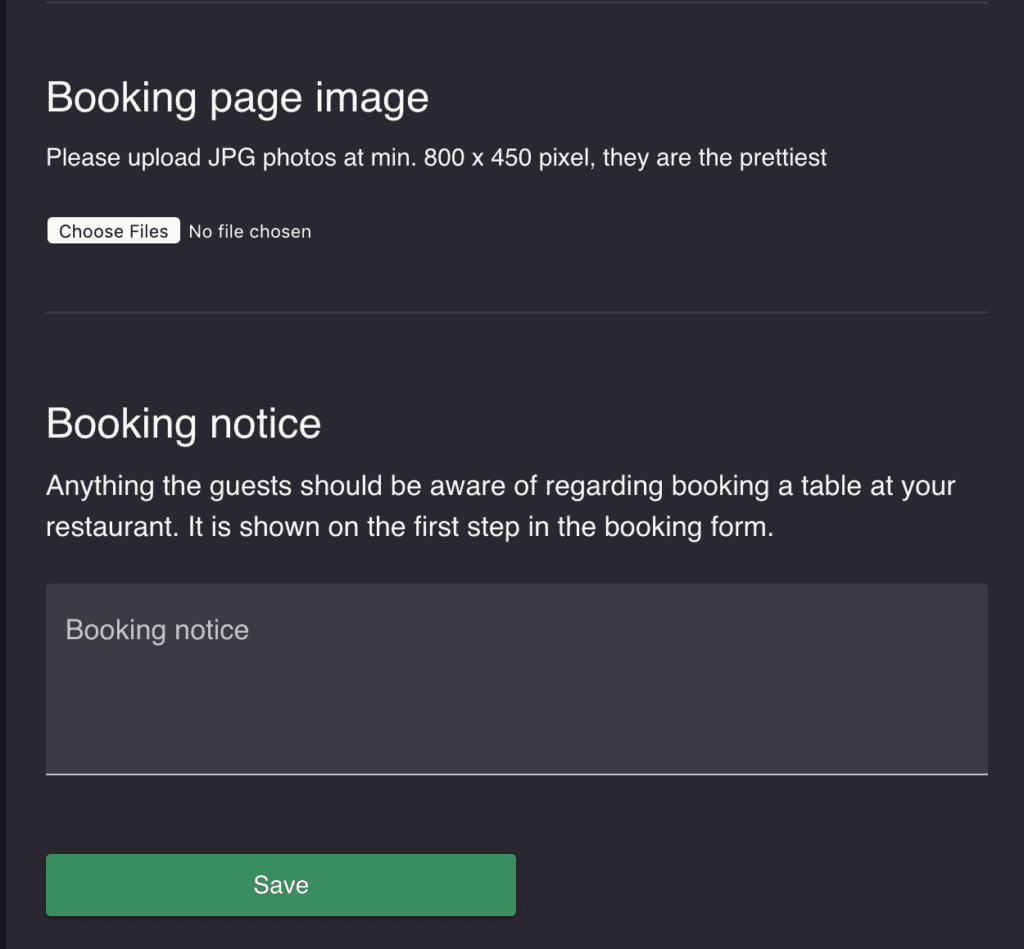 Now that we have shown you how to choose your preferred way of receiving booking notifications, read our guide about How to add the booking system on Google, so you can receive more bookings through us 🙂
If you have any questions about setting up the booking system or any general questions about resOS, do not hesitate to contact us on [email protected]. We will get back to you as soon as possible.