Embracing Vegan Italian Cuisine with a Twist
Spritz, a vegan Italian pasta restaurant, is centered on the idea of serving traditional Italian food with a plant-based twist. Spritz's goal is to transport visitors to a typical Italian trattoria, immersing them in the flavors and atmosphere of Italy, with a strong emphasis on creating an authentic Italian dining experience. A key component of their commitment to exceptional customer service involves leveraging the capabilities of the innovative resOS, a booking system that integrates smoothly with their operations.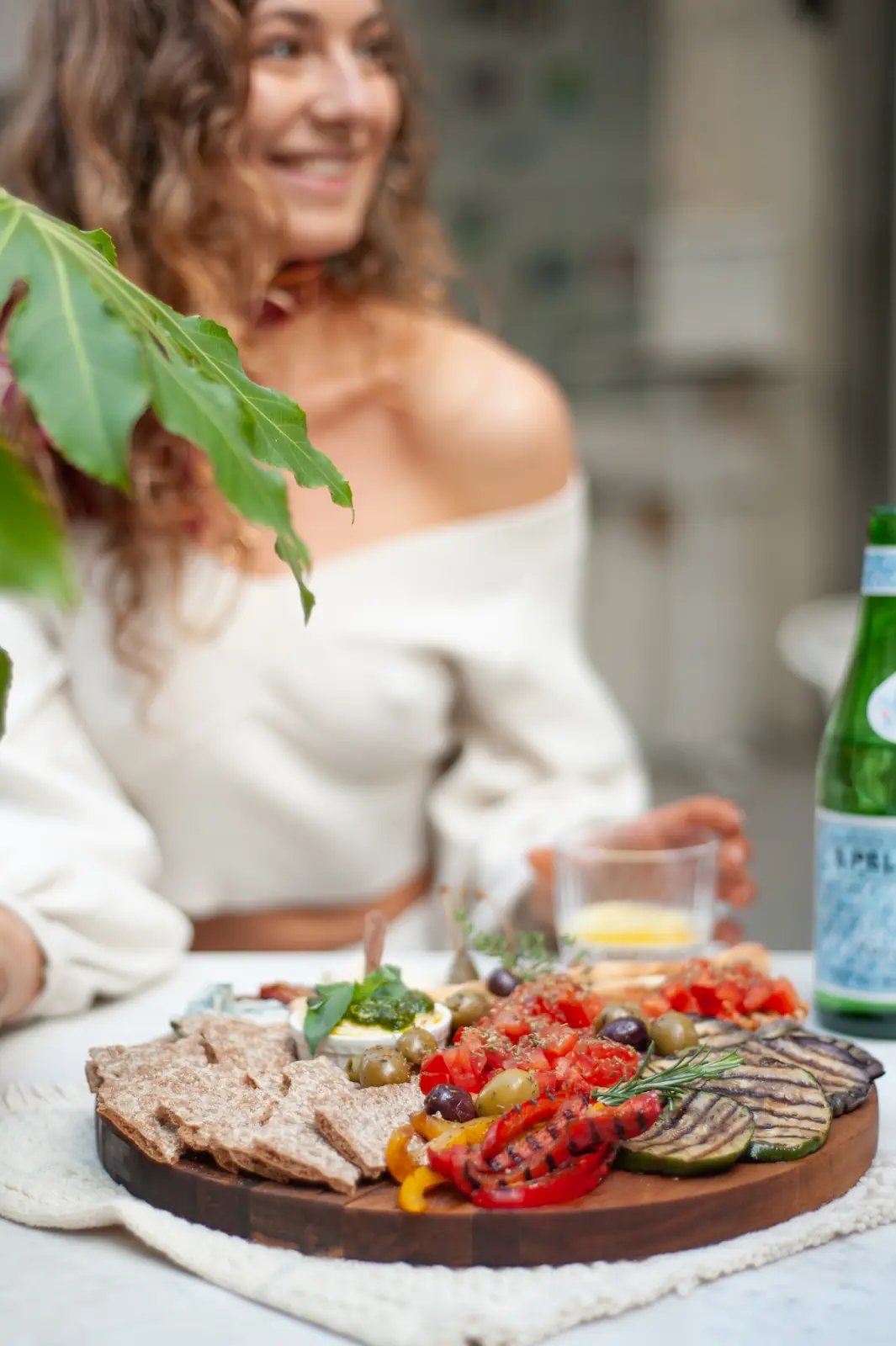 Streamlining Reservation Management for a Seamless Experience
In order to create an exceptional experience, Spritz recognizes the necessity of engaging with its visitors. Personnel may focus on connecting with consumers while the resOS system handles bookings automatically.
"Being able to make a reservation without too much hassle goes a long way! resOS keeps the process intuitive and simple.

Mathias, the restaurant co-owner
Efficiency in Daily Operations with resOS
The integration of resOS has substantially enhanced the venue's daily operations. The system gives a detailed picture of all forthcoming reservations, allowing for more effective time management.
Furthermore, resOS simplifies consumer communication, making it simple for Spritz to communicate with their visitors. The system's simplicity and directness match Spritz's "KISS" (keep it stupid simple) philosophy, guaranteeing that the staff has everything they need on one screen.
"resOS gives us a clean and clear overview of all the reservations for the coming service. Contacting customers is also very easy and accessible. KISS, keep it stupid simple, no bloat, just everything we need in one screen."

Mathias, the restaurant co-owner
Smooth Guest Experience
It is critical for Spritz to have all of the relevant information when receiving online reservations. They appreciate having information such as name, reservation time, phone number, and email address easily available to minimize frustration or missed contact. Also, resOS allows clients to notify Spritz in advance of any dietary restrictions, enabling the restaurant to better meet the needs of its visitors.
Using Beneficial Features to Gain Competitive Advantage
The booking option is one that Spritz considers essential. It serves as the foundation for their reservation administration, ensuring a quick and easy procedure for both employees and clients. Additionally, Spritz's mailing campaigns benefit greatly from the customer database, which enables them to inform their consumers about special events and promotions. The eatery also appreciates resOS's internal feedback system, which automates the gathering of accurate feedback from customers.
"The internal reviewing system is just wonderful, we get precise feedback from our customers and it's all fully automated!"

Mathias, the restaurant co-owner
Spritz had a set of requirements in mind while choosing a booking system. They were looking for a system that was simple to use, intuitive, and free of pointless complexity. resOS met these requirements and, to their delight, was also reasonably priced. Spritz values the assistance they get from the resOS team, who not only listen to their requests but also provide excellent customer service. The restaurant also appreciates the system's reliability, with flawless server uptime on every service evening.
"Their server uptime is immaculate, I can't think of a single evening where we've had issues."

Mathias, the restaurant co-owner
Try resOS for free
Do you also want to run your restaurant more smoothly? You can create an account and try out resOS for free. You can also sign up for one of the paid plans with 30 days free and no commitment. Do you have any questions about how to get started? Don't hesitate to contact our customer support who is always there to help. Send an email to [email protected] and we will get back to you as soon as possible.