Now available in resOS: keep track of your guests, add bookings faster and quickly search your bookings, orders and customers.
Customer database
We now automatically add all your guests to a centralized customer database. Here you can find customers, see their booking, order and feedback history.
Tag to customers to organize and notice when e.g. a VIP or friend makes a booking or enteres the restaurant.
The database is connected with the booking form, which now automatically searches your customers and suggest matches as you type the guests name, phone or e-mail. With a click the form is filled and the booking is related to the customer.
Booking made online by the guests is automatically matched with your customer database by phone and e-mail.
Fast search
You can now do a super fast search through all your bookings, orders and customers.
Access the search by clicking the search icon, always available top right in the app, or using the keyboard shortcut cmd + F (Mac) or ctrl + F (Windows).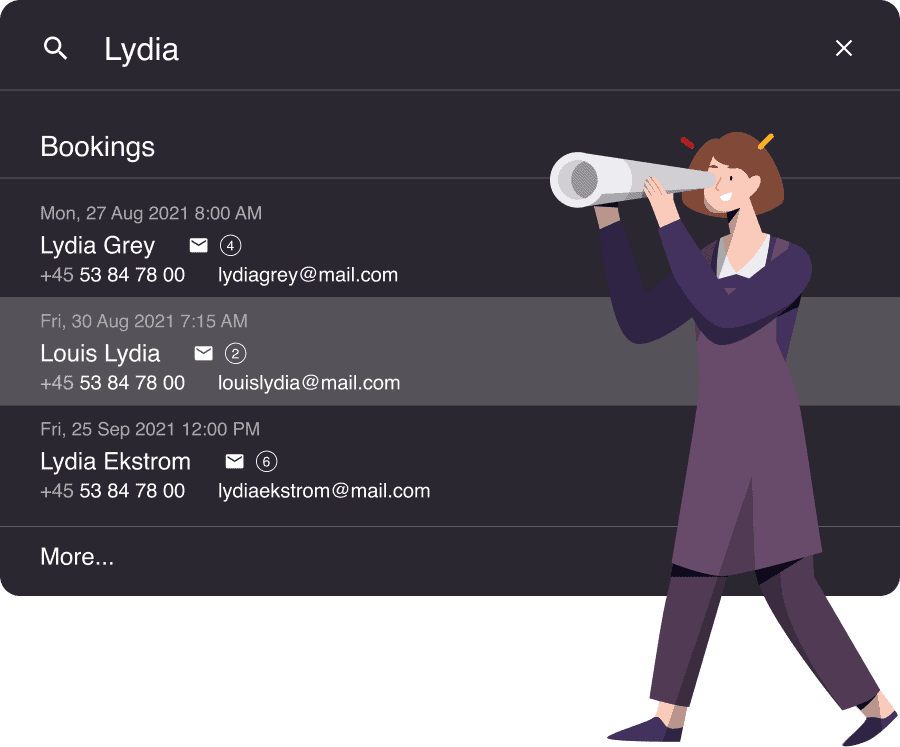 As always any feedback and idea are welcome, write us at [email protected]