resOS has developed an efficient booking system for pop up restaurants that can be set up quickly and easily. So you can start receiving reservations and making your restaurant visible to guests.
You can choose to use the booking system for one, two or more months if your pop restaurant needs to handle reservations for a limited time. You pay a fixed price per month and are not bound for longer than your restaurant is actually open. In this way, with resOS, we have ensured that our system fits perfectly with your pop up restaurant.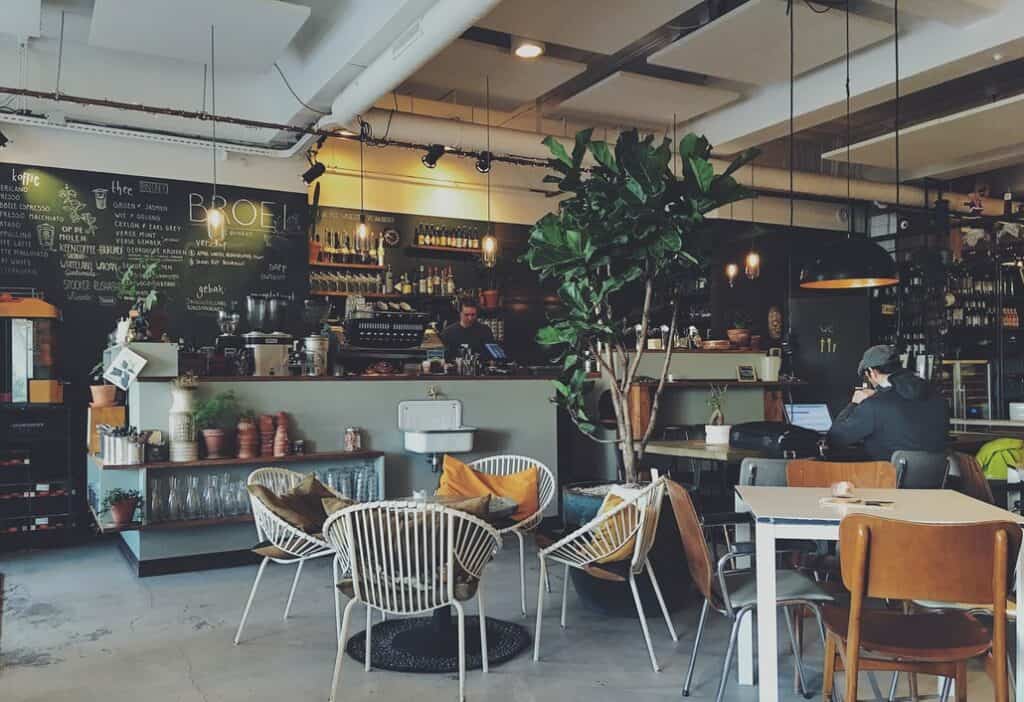 With resOS, your pop up restaurant can
Handle walk-ins and online bookings
Get more guests during the restaurant's open period
Create an overview of the available times and tables
Communicate with guests directly through resOS
And many more cool features!
Make table booking easy for a limited time
With resOs you can receive bookings through both your website, Google and social media while your pop up restaurant is open. Be sure to get fully booked by integrating a booking page on the various platforms. At the same time, you can leave some tables free for walk-ins and guests coming directly from the street. That way, you are sure to have room for anyone who would like to visit your restaurant for a good dinner. We help you set up quickly and easily, without the hassle of integration or installation.
Choose how you want to be notified about your reservations
With resOS you can choose to receive notification of bookings via SMS, an automatic call from our robot or email. You can also choose to have all reservations confirmed automatically if you use table management to register your available tables and times.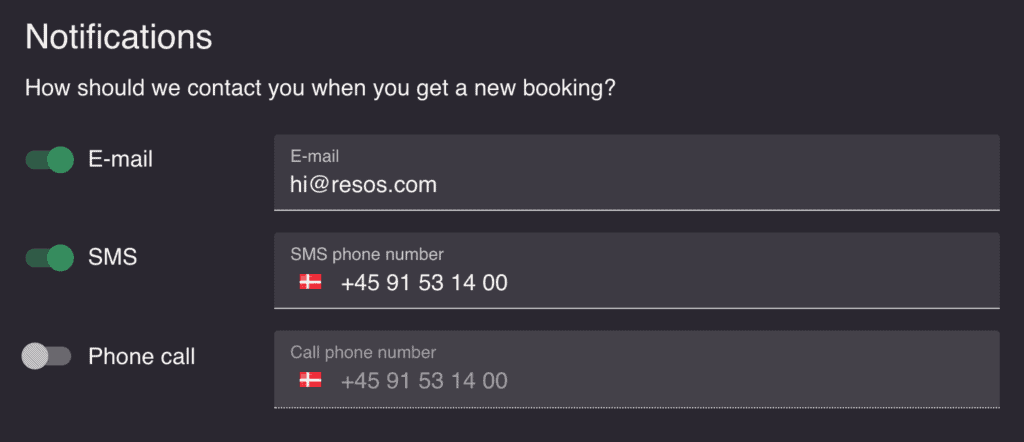 Select SMS to accept or reject reservations over the phone
You can also receive an automated phone call with all the details of the reservation. You can accept or reject the booking through the call
Select e-mail if you, for example, has a computer in the restaurant
Use table control to confirm all bookings automatically
Are you ready to try resOS? Contact our nice support at [email protected] if you have any questions or would like to set up the resOS booking system for pop up restaurants.