Managing a restaurant can be difficult without the proper tools. In an era of digitalization, using restaurant apps for your business is not only efficient, but it saves a lot of time and even costs in some cases. There are a lot of administrative benefits, but there are also some advantages from a customer point of view. Using the right tools can improve customer experiences assuring loyalty for your restaurant by offering your services such as booking, takeaway, and support in a digital form for a better reach and convenience.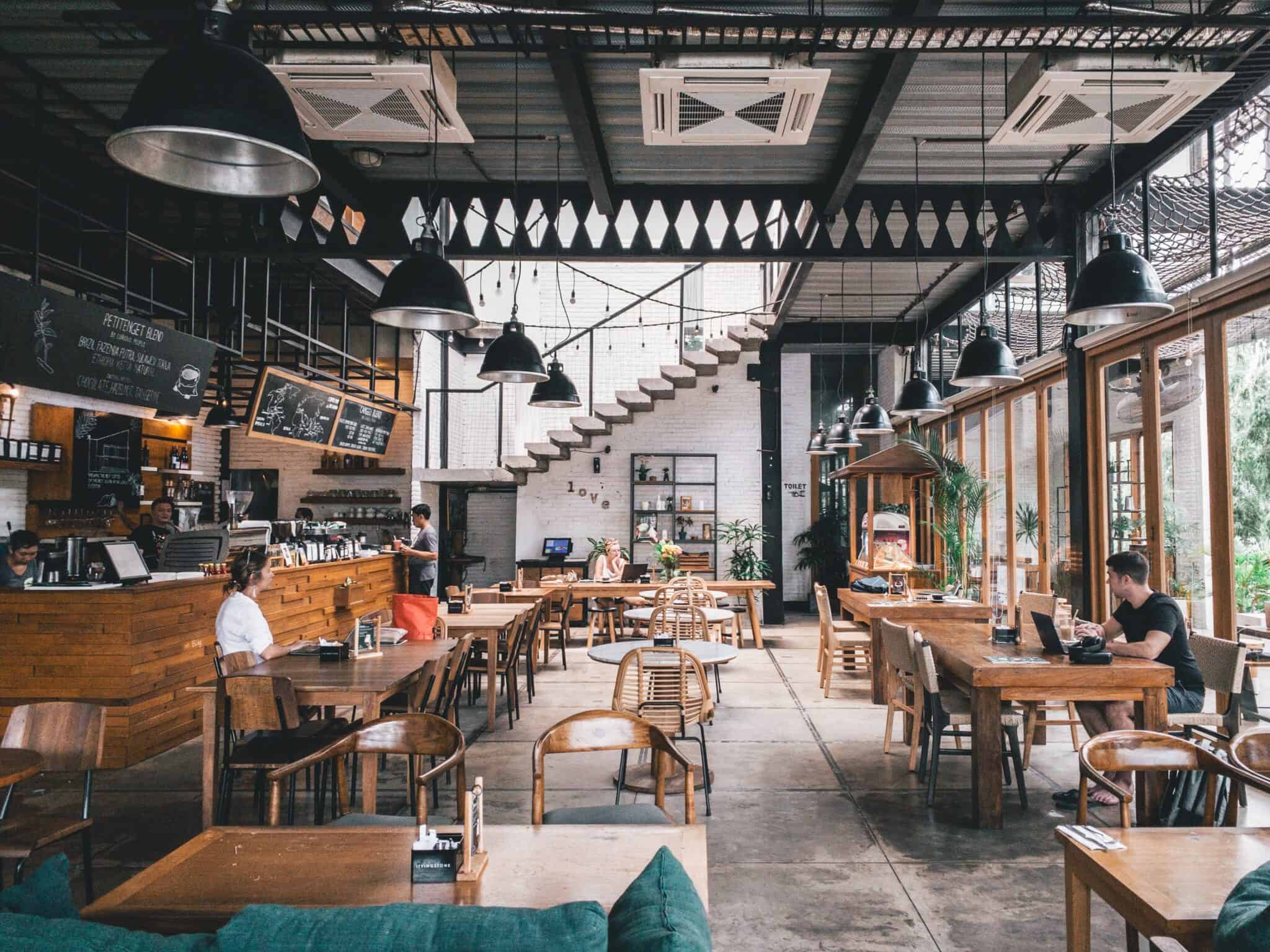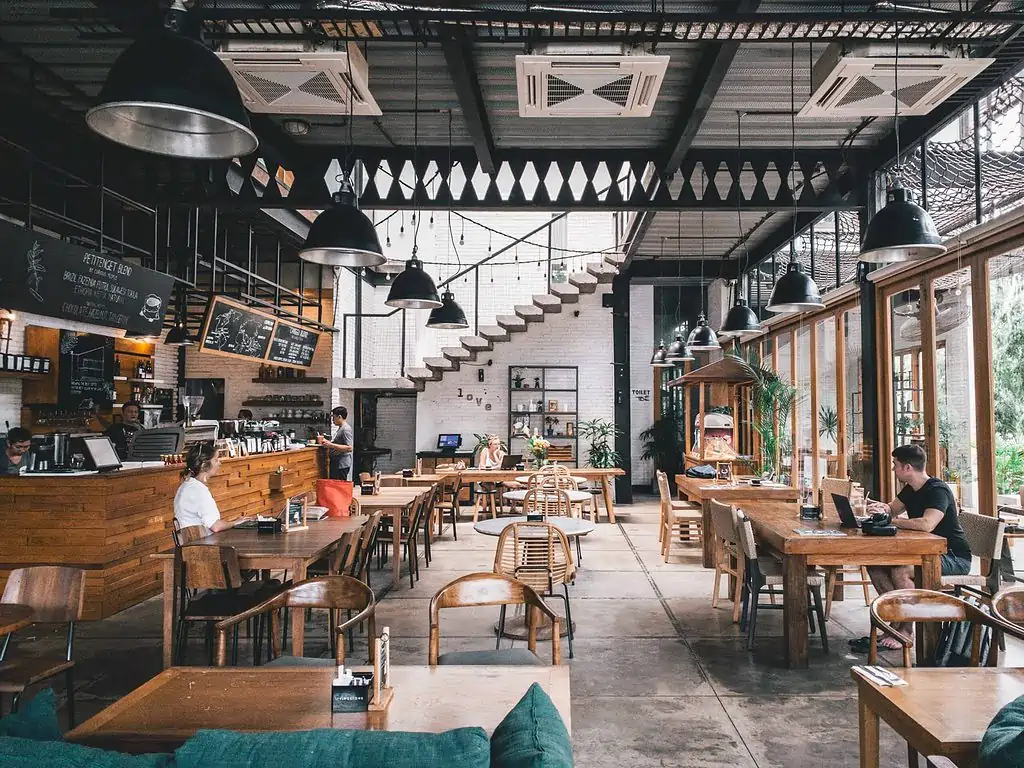 So, with this in mind, we have researched in order to create a list of 10 apps that restaurant owners can benefit from for their restaurants. This list includes a short description of the apps, their prices, and also reviews from all types of sources. We hope you will find this list useful and that these apps will make everything easier for yourself, your staff, and, of course, your customers. And if you want to read more about how to optimize and manage your restaurant you can read more about the 5-step guide we created here.
An app that offers both a booking and a takeaway system that can be a huge help for your restaurant, as it offers two channels that your guests can make use of to pay for your services. resOS, has both of these systems and much more. With over 20 features that automate your processes and advanced settings, resOS offers flexible and easy-to-use restaurant software.

With 4 payment plans, resOS caters to small, medium, and large businesses in the restaurant industry. The Free Plan allows restaurants to use a maximum of 25 bookings and 20 orders a month, all without no fees. The other plans offer one month free as a trial, and the only costs are the costs for the plans as there are no hidden costs. Also, the plans can be paid monthly or yearly, the yearly payment offering a 20% discount on the entire price. You can read more about the number of bookings and orders our plans offer and their monthly and yearly prices here.

We are proud to say that all the restaurants that used and are using resOS so far have been extremely satisfied with our services and software. Our customers' satisfaction is the most important to us, and we are continuously working on improving our system and support based on the feedback we receive.

One of the most used platforms for user-generated reviews for restaurants all over the world, Yelp for the business profile can attract new guests and grow restaurant sales. Besides offering the consumers a way to write their experiences and grade the restaurants, Yelp for businesses also offer marketing and growth services catering to more types and sizes of businesses, restaurants included.

Depending on what services your restaurant needs, there are different costs you need to pay. Having a profile on Yelp is free but using their marketing services starts from $1/day. These marketing services can be Call-to-Action (CTA) Button, Remove Competitor Ads From Page, Use Enhanced Slideshow, Paid Ads – CPC and Paid Ads – Cost per 1,000 Impressions (CPM). You can read more about their prices on their website for restaurant services here, and for marketing services here.
The majority of Yelp's customers are satisfied with the services and support that Yelp offers. The purpose of Yelp is to connect consumers with great local businesses, all while bringing ''word of mouth'' into the digital world. It has more than 155 million cumulative reviews and over 70 million users on the mobile app and over 100 million users on the desktop version.

UberEats is a user-friendly app that offers food delivery services all over the world. It gives its users the option to read menus, check out the reviews and the ratings, and also order and pay for the food from a chosen restaurant. This platform has plenty of benefits for restaurants, such as giving them the opportunity to attract new customers, turn the customers into regulars, and run their business on their own terms. To be more specific, this app offers marketing and data tools, system support, flexible pick-up, and delivery options, and a lot of features for ordering services.

There are 3 payment plans that restaurants can choose from Lite, Plus, and Premium. The platform starts charging starting from a 15% fee for delivery orders and a 6% fee for pick-up and it can get to a 30% fee for delivery orders, all depending on the tools and features you need to run your restaurant. You can read more about their plans and prices here.

When it comes to reviews, Uber Eats' customers are very satisfied with the platform and the number of partnered restaurants increases substantially every year. With over 900 000 restaurant users in 2021 around 6000 cities all over the world, Uber Eats has over 80 million users, users that can be potential customers for your restaurant.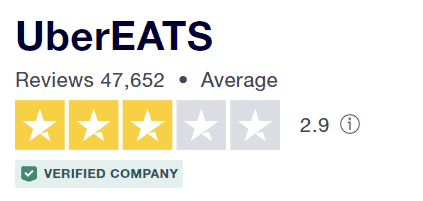 TripAdvisor started as a traveling app, providing hotel reservations and travel experiences, and it became a complex platform that offers lodging, transportation, and restaurants as well. It's currently the world's largest travel guidance platform, it's available in 43 countries and 22 languages. Restaurant owners can use this app for 3 purposes: to manage their business listing, to grow their business, and to manage reviews and responses. Depending on what they need for their restaurants, there are many tools and services that TripAdvisor offers.

The prices for the services that TripAdvisor offers are not shown online, as an account needs to be created first. For more information and for creating a profile on TripAdvisor click here.
5 million restaurants worldwide use TripAdvisor either simply by creating a profile and offering their guests a chance to write reviews and leave ratings about their experience, or by connecting their profile to a booking platform so that it's easy for potential customers, but also loyal customers to book a table right away. It has more than 700 million reviews, and it's a trustworthy platform for all its users, which can be seen in the reviews it has.

A social media platform created originally only for restaurants, Instagram became one of the most used platforms for photo and video sharing not only for businesses but also for personal use. Instagram offers many solutions for businesses, such as ads, video management, Instagram shopping, orders, branding, flux stories, reels, and Instagram Direct. This is a great tool for restaurants to increase their reach by sharing nice content and by bringing potential customers on their profile, they can offer them a convenient way to book a table through Instagram.
It's free to have a profile on Instagram, and restaurants can use this app to bring new customers, reach more of the audience, and share images and videos of the dishes and restaurant locations. Instagram offers marketing and image and video creating tools as well and depending on what your restaurant needs, the prices are set. Instagram advertising can start from $0.20 to $6.70, depending on the bidding model. For more details regarding their services and prices, check out this website here.
With approximately 1.8 billion users out of which 200 million users are businesses, Instagram is a great platform for sharing great content, growing your business, and keeping in touch with customers and potential customers. More than 50% of the total users are more interested in a brand once they see ads for it on Instagram, and this traffic is something that all restaurants can benefit from.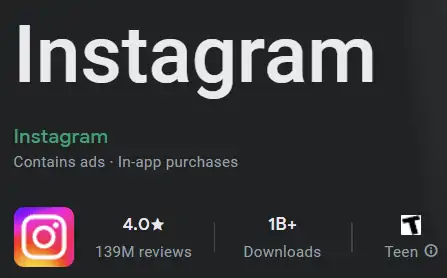 An app used mainly for marketing, MailChimp is an automation platform that offers email marketing, sign-up forms, landing pages, social media, and ads. Some other web services that MailChimp offers are websites, domains, online stores, and appointment scheduling. This tool is extremely useful for restaurants since it can take care of multiple operations, while the restaurant owners and staff can focus on what matters the most, their guests. With MailChimp businesses can design & create, target & personalize, automate & convert, learn & optimize and sync with integrations. One of the apps that MailChimp integrates with is resOS. You won't only benefit from a really cool marketing and automation tool, but you will also have this tool connected to your resOS customer database, so you can run a marketing campaign at all times.

There are 4 plans that MailChimp offer: Free, Essentials, Standard, and Premium. The Free plan doesn't require any fee and allows users to send up to 2000 emails daily. The only difference between plans is the number of features these offer, and of course, their prices you can read more about them here.

As for reviews, most of MailChimp users are very satisfied with the app, and it has been awarded many awards for its features, value for the price, and relationships. With more than one billion emails sent daily, MailChimp has 1 million users in over 200 countries.

A simple and intuitive app, 7shifts reinvents the way restaurant staff is managed and much more. 7shifts offers services such as employee schedules, tip pooling, time clocking, task management, engagement, and many more. The app offers integrations and resources such as blogposts, academy, restaurant data, videos, etc.

While offering a free demo to all restaurants interested in the product, 7shifts has 3 plans: Comp, Entrée, and the Works. Comp is free, it's only for restaurants with a single location and it has limited features. Read more about the other 2 paid plans that 7shifts offers here.
7shifts is trusted and used by more than 30 000 restaurants all over the world. No matter if you have a pub, bakery, bar, or café, you will definitely be satisfied with this app, and it will make scheduling and managing shifts more convenient and less time-consuming.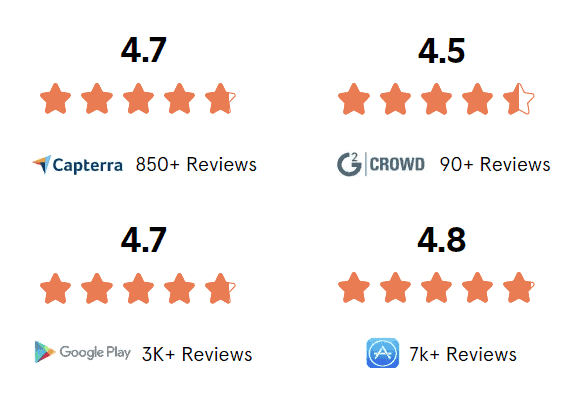 A cool restaurant app that concerns food cost management, eliminating data entry and inventory counts out of the process. With features such as ''Costs of goods sold'' and ''Team meetings'', Orderly also syncs invoices from food suppliers, gives support to all the suppliers, and connects to POS. This helps restaurants focus more on their customers and less on administrative tasks.
Orderly offers a demo for every restaurant that is interested in the app. It offers only one plan, but this plan has everything that restaurants need (ordering, inventory, recipe costing, online invoice management, snap, scan and EDI invoices). The plan costs 195 $/month and it has a 500 $ activation cost. You can read more about it here.
Working with thousands of restaurants all across the US, Orderly has satisfied customers. Being recommended by owners for single-unit and multi-unit restaurant groups, Orderly helps lower costs and increases profits in only a few months.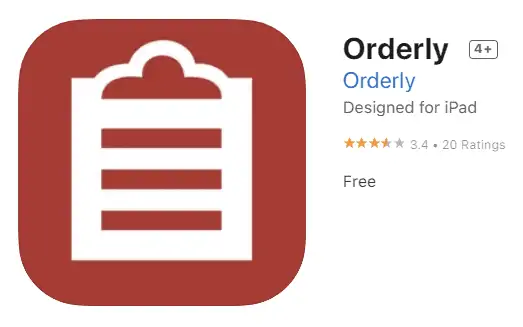 Feedly is an app that complies with news from many online sources, news that the users can customize and even share with others. This platform can be very useful to restaurants when it comes to keeping up with the trends in the kitchen, tips about food, new dishes, chefs, or restaurants all over the world. By Telling Feedly's AI engine, Leo, what topic you are interested in, you will get all the news websites, tweets, blogs, videos, etc. related to the topic in a matter of seconds.
The app has 3 payment plans: Pro, Pro+, and Enterprise. The first plan, Pro, doesn't include Leo, but it includes several benefits for only 6 $/month billed annually. With the Pro+ you get more features, including Leo, and you can also save up to 30% for one year. The last plan, Enterprise, includes all the features Feedly offers, and the price can be discussed by reaching out to the support team. You can read more about the plans here.
With more than 100 000 happy users all over the world, Feedly caters to all types of businesses, helping them find useful information online very quickly. It has great customer service, as well as Leo, the AI engine that finds, prioritizes, and summarizes articles from the best sources out there.

An app that was created with the purpose of helping with task management and note taking. Creating notes can include adding other visual elements such as pictures, videos, and other web content. Using Evernote can come in handy for restaurants whenever you need to write down some details about certain bookings, some tasks for that specific workday, or even your recipes, as it's always better to have them in digital format. Besides the fact that it's super easy to organize yourself by using an app like Evernote, you also waste less paper, since you can use this app to write everything you need to note down.
Evernote offers 3 plans at the moment: Free, Personal, and Professional. The difference between these plans is the number of features and services the user has access to, but for businesses, the last plan is recommended. You can read more about these plans here.
With Evernote users can capture everything, keep their files/notes together, find everything fast, and find everything they need anywhere, even if they are offline. All these perks have brought a huge number of users, over 225 million users who are super satisfied with the app.

Do you have any questions about resOS?
We are here in case you have any questions about our system or if you need our help with setting up your profile. You can always reach out to [email protected].
---