What better way to attract more customers and awareness around your restaurant than hosting various events? And to survive (and thrive) in the restaurant industry, it's essential to come up with innovative ideas that can boost the overall sales of your business. A popular idea is hosting events at your restaurant. 
The key to continue being innovative, is to constantly improve the events that you host at your restaurant. You should also keep in mind what has and what hasn't worked with the events you might have already done. If you end up hosting the same events, it can lose its appeal and what worked a week ago, might not work the week after. Therefore, it can seem like a hassle to come up with ideas… But look no further, we've got you covered. Here's a list of 10 different events that you can host at your restaurant to boost sales and awareness.
Karaoke Nights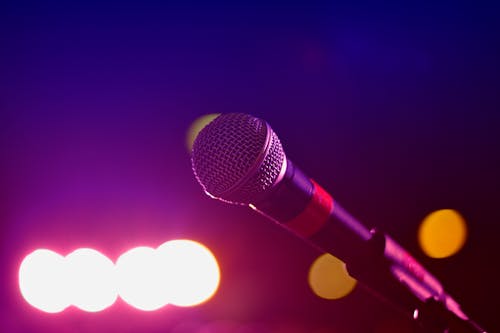 This is a popular one – and just because a lot of other restaurants host karaoke nights, you shouldn't refrain from it. Karaoke nights are fun and easy to host, and they will definitely attract more people to your restaurant.
To stand out from other restaurants, you can turn the karaoke night into a singing competition and reward the winner with a prize. The prize doesn't have to be big or fancy, it can be as simple as a free drink.
If you feel like spicing up your karaoke night, you can make a themed karaoke event. Here, you can go for a specific playlist, decade (80s themed), special drinks, outfits (disco), and so on. The more work you put into it, the more you encourage your customers to actually be a part of the karaoke night.
Charity Events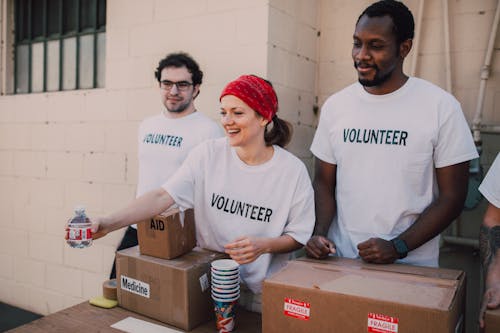 Hosting charity events is a good way of giving back to the community and it will make your brand seem loyal and sincere.
Apart from the obvious benefits, hosting a charity event can also have a very positive impact on your bottom line – so, it's a win-win situation for both your restaurant and the chosen charity.
Showing that you care and that you are compassionate by hosting a charity event will make people more likely to visit your restaurant.Hosting charity events is also a good deal as others want to be associated with good deeds and are, therefore, likely to tell others of you and about their visit at your restaurant.
Hosting a charity event is also a great way to enhance your brand image. You might even attract media attention by getting photos in newspapers, ads in commercials, and/or radio announcements. This will attract even more awareness around your restaurant and boost your sales.
Stand-up Nights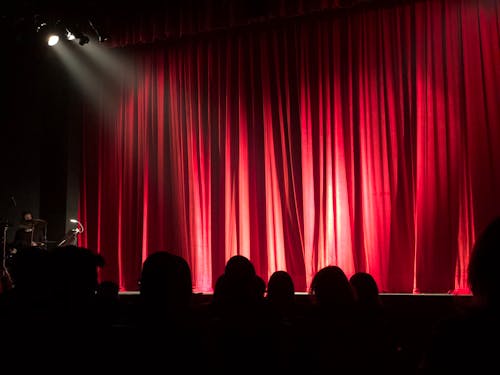 What's funnier than inviting a stand-up comedian to perform at your restaurant??
Depending on your budget, you can have celebrities or amateurs give a show. Events like these make people happy and will make them stay for longer.
These types of events can be planned via a schedule, so you know who's going to perform or it can be arranged as an open mic for people to volunteer and show their material to your guests.
With comedy nights, it's also possible to charge a fee for people who would like to come and see the show. And if you price the comedy show a little lower than established comedy clubs while offering a meal and comedy combo, this will be a great incentive for people to come and enjoy a night out that's a bit more special than usual.
You'll also be able to attract people who might not have gone out for dinner or drinks on a (let's say) Wednesday night with a stand-up event during the weekdays.
To help you set up the stand-up event, you need to have the setting in place and maybe you can have an up-and-coming comedian host the event. It's a great way for you to bring in more guests – and for the comedians to practice and test their material.
Read also this article about 10 ways to attract more guests to your restaurant in 2022
Live Gig events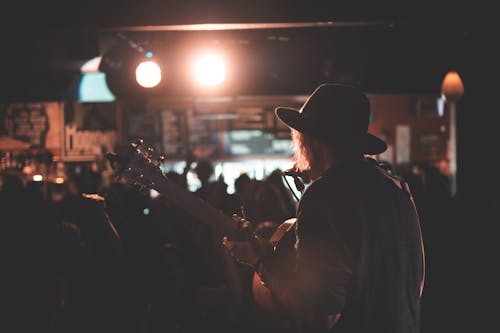 Hosting live gigs never goes out of style. To keep the budget at a reasonable level, you can invite a local band to perform at your restaurant. But you can, of course, also invite established artists – this really comes down to whatever fits your style and budget.
Inviting an established and famous artist has the advantage that the artist is likely to announce it on their social media platforms – from which you will benefit from their (possibly quite extensive) reach.
On the other hand, if you invite a local artist or band (and continue to organize live gigs), your restaurant will get a reputation of supporting the local music in the area. If you do this, you might end up with a group of loyal customers – and some to-be-famous artists and bands that are thankful.
If you want, you can sell tickets to the gigs, which will serve as an additional source of revenue to boost sales at your restaurant.
Hosting live gigs will give your customers a reason to stick around after dinner. Depending on your type of restaurant, people can stay for after-show drinks if you have a bar or a late-night dessert if you offer finer dining.
Speed Dating Nights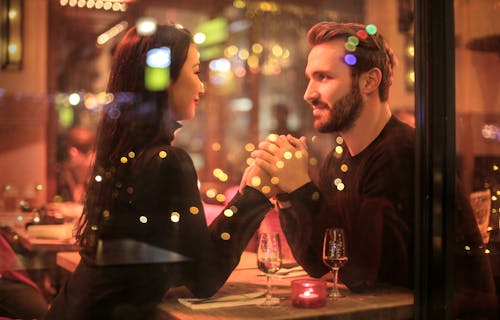 Speed date nights might be a fun event to add to your list. You can host a speed dating event at your restaurant where singles can meet other singles. You can partner up with dating apps and offer discounts on meals and/or drinks to people coming to your restaurant from this dating app. This is a great way to attract more people to your restaurant and it's not something that happens that often, so people will probably tend to find it innovative and exciting.
You'll need to consider your target audience based on your restaurant style. Are you a casual restaurant or a fine-dining restaurant? Keep your target audience in mind when you market the speed dating event – which platforms are they on? Which dating app (if any) do they use? Do casual dinners appeal more to them than a complete romantic setup? If you have a feeling about this, you'll be able to customize the speed dating event more, which is likely to result in higher attendance. And who knows, maybe your bar sales will increase tremendously from the nervous attendees who need a bit of liquid courage.
Poetry reading events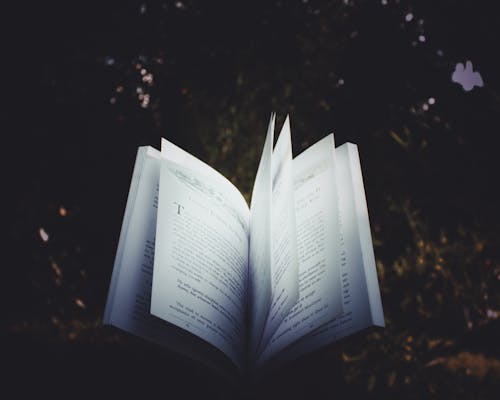 If you have a cozy restaurant with an intimate atmosphere, this might be just the event for you! Poetry reading is a good way to engage young talents in your local community, and/or to brand yourself on cultural events and good food. Poetry reading events attract people who either love listening to storytelling or who love to do the storytelling. You can have famous authors come and read some of their own work – that will definitely attract more people to your restaurant, especially if they're huge fans of the author.
Aside from the emotional part of poetry reading, poetry reading is good for your brain. Some people see poetry reading as music in language and the verses can actually have a neurological impact on us. Poetry also helps us remember and to let our inner voice out. There's no right or wrong way to approach poetry writing or reading – the only meaningful question is, if it sounds good to you. Sharing your poetry is also a good way of expressing and sharing your feelings and this can be a good way to let other people know that they're not alone with whatever thoughts and feelings they may have.
You'll be able to grow your customer base and stand out from your competitors, as poetry reading isn't such a common phenomenon in the restaurant industry. And if you stay ahead of the curve, it'll help you rise above your competitors and keep your restaurant in business.
Themed weekdays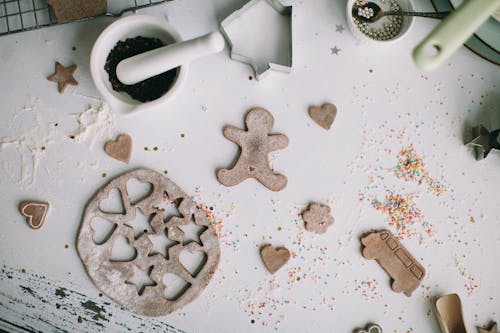 By hosting themed weekday events, you'll be able to attract different types of people, which, of course, gives you a wider target reach. People have always enjoyed themed events, so try and think of something that could be fun for everyone!
This can for example be:
o Taco Tuesdays – Serving everything Mexican. Tacos, Quesadillas, Pico de Gallo, Fajitas, you name it – with a cold Margarita on the side perhaps.
o Wine Wednesdays – "On Wednesdays we only serve wine!" (Did you catch the Mean Girls reference?)
o Thirsty Thursdays – 2for1 drink or happy hour within a certain timeframe. Come Thursday, some people are almost ready for the weekend and enjoy an after-work drink – make it even easier for them to choose you with a special deal on Thursdays.
o Holiday themed days (Halloween, Thanksgiving, Christmas, St. Patrick's Day, etc.) You can also include a bunch of other holidays to your themes to attract even more people. For this event, you could offer a single (or a couple of) predefined combo(s) that fit the team – such as a special Christmas dish and drink at a cheap price.
There aren't any limits when it comes to themed weekday events. You can do anything you'd like to and attract certain types of people to your restaurant. Go for it!
Sports night events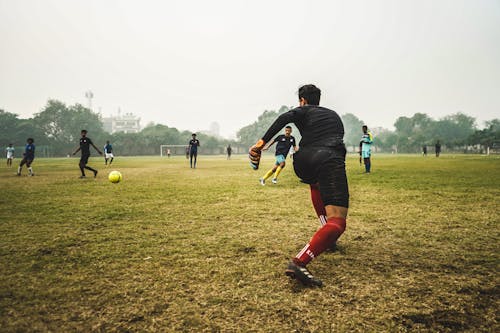 People tend to bond quite a lot over sports, so what better way to attract more awareness around your restaurant and boost sales than to host a sports event? This can be anything from football, to ballet, to the Olympics. Have the food and drinks match the event (as best as possible) and provide your guests with a unified and unique experience while they are watching their favorite sports team.
You could also make competitions on these nights. People can place bets or dress up for the occasion. Whatever fits with your restaurant style, your target audience, and the atmosphere you have in mind.
Your restaurant doesn't need to be a sports bar/pub to host a sports night event – some people prefer to dine in an actual restaurant and watch the sporting event. Whether it's the local team playing or a big national team, sport events are a good opportunity to increase awareness of your restaurant and boost sales.
Quiz events (in themes)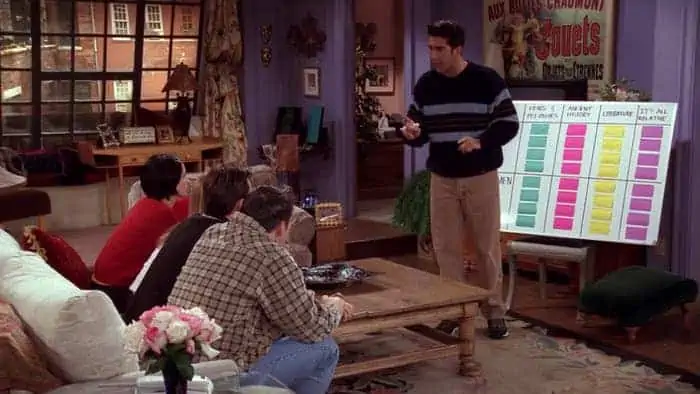 This is also a fun one to host – and one that will attract your most competitive customers to your restaurant. Quiz events can also be done in themes, and some suggestions are:
o Friends quiz – All about the world famous tv-show 'Friends'.
o Song quiz – Play a song for a few seconds and have people guess where the song is from. This could be from a movie, a video game, or something completely different.
o Emoji movie quiz – You can create a quiz where people need to guess the movie title from the emojis. Let me give you an example: Do an emoji of and ? = American pie.
o Political quiz – A quiz for the people interested in politics – either historically or current events.
o This week in headlines – A quiz about what has happened the past week around the world.
Every good quiz needs a prize! We suggest giving the winning team a free dinner or cocktail (or something in between – this depends on your budget) for their next visit to your restaurant. That way, you'll be able to welcome them back. Again, people love a good competition so a quiz event will almost definitely secure a great night for both you and your guests!
Girls' night out events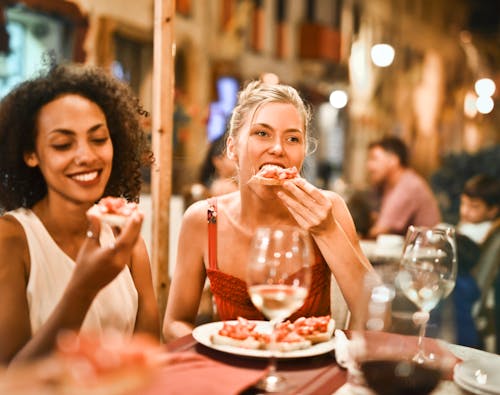 Do you know what's still fun? A girls night out. There are a number of wonderful themes to choose from for your girls' night out, such as:
o Pajama parties – Put on your comfiest pajamas and eat dinner at your local restaurant.
o Cocktail tasting – You can either make your own cocktails or have the restaurant make them and go around and taste different types of cocktails.
o Magician show – Get a great magician out to do a show and enjoy all of the cool tricks!
o Board games – Something that will never not be in, is definitely board games. Get out Monopoly or Backgammon.
If you want to get a bit more crazy and your restaurant has the ideal setting, then you could also invite Magic Mike performers (chippendales) to your restaurant or have your future told by a psychic, while enjoying a drink or a meal on the side. Events like the ones just mentioned, will appeal to special types of people, which again means that you can reach a wider target group. There's not many offers like these in the restaurant business, so here you could potentially be a first mover.
There are so many great, fun, and creative ideas with these types of events. You can attract all sorts of age groups into your restaurant, depending on your restaurant setting and the type of girls night event you want to host. Is there a better way to have fun than with your friends?
Creative space events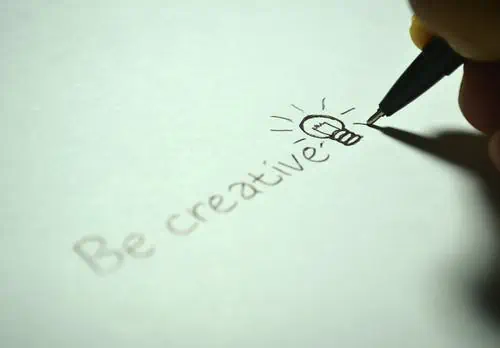 "Creativity is intelligence having fun" is a phrase often ascribed to Albert Einstein. Invite your guests to a night of creativity and fun!
There's loads of great ways to get creative and here are just a few examples:
o Painting on a canvas – Get creative with some colorful painting and grab the nearest paintbrush and go crazy on the canvas!
o Make your own pottery – And paint it afterwards. Let your creativity loose.
o Sew an outfit – A dress, blouse, pants or something completely different? Whatever you desire to make.
A creative space event is also an ideal event to market as a family event, so that guests can bring their kids with them for a wonderful family experience – while still being able to order some great food. Here, you of course need the right setting and atmosphere, and it would be a good idea to think of activities for the kids (other than the creative projects) for when the kids feel that they're done with their projects, but the parents aren't ready to leave – that could be as simple as having a tv (with a kids show on), a few toys (so there's something for any age), and/or some paper and pens. You should also focus on what kind of food the children would like to eat – this could be chicken nuggets and fries or spaghetti bolognese – something easy and delicious. When hosting events for kids (and their parents), the events need to be fun and imaginary – if you're able to create that for the kids, you have won their hearts – and thereby also the hearts of their parents.
Read also this article about 5 restaurants in the UK with interior design your restaurant can learn from!
Why are events a good way to help your restaurant's sales and awareness?
It's all about trying to come up with fun and innovative events and, nowadays, people want unique and different experiences. Going out for dinner is not always enough, there needs to be something extra – and this is where events come in.
Hosting events is a good way to increase awareness around your restaurant and to attract more people, which will, in turn, boost your sales. All in all, events are a good way to promote your brand. Have fun with them!