The resOS' deposit feature will help reduce no-shows, and can also be used as a pre-payment for fixed menus, events, or other occasions. This article will show you how to set up resOS restaurant deposit feature on your account.
How to enable the booking deposit feature
There might some (or all) of your opening hours where you require a deposit to be paid before the table is reserved. That is not a problem at all, since you can choose what opening hours needs a pre-payment.
Go to settings -> opening hours and choose an opening hour to edit.
To activate the pre-payment, click on "activate prepayment" and the different settings will show up.
Choose if you want to require a pre-payment amount from a booking made or charge the amount for each guest on the booking.
The minimum guests before requiring payment can also be set.
At last, the cancellation policy can be adjusted to what suits your restaurant best.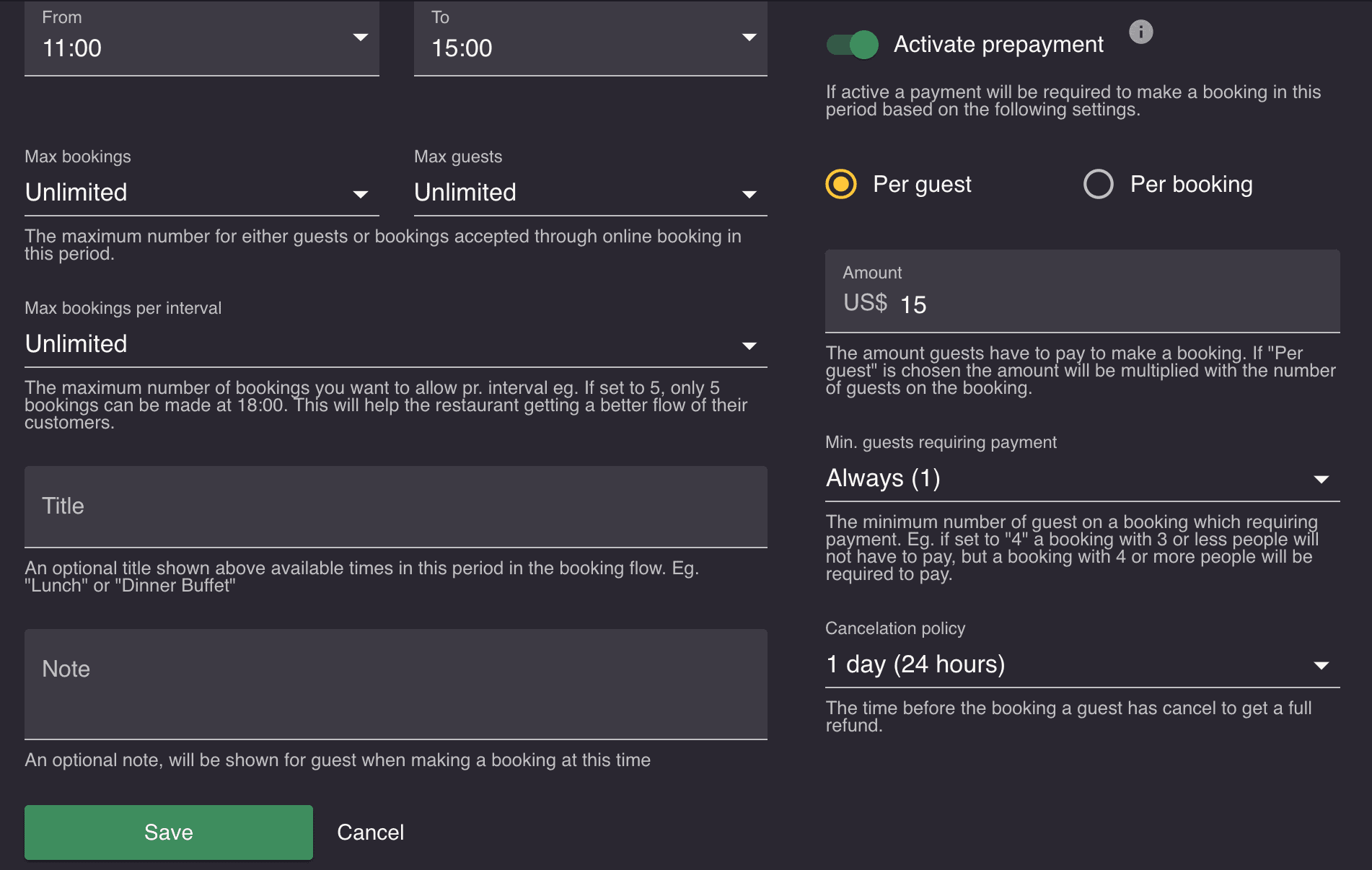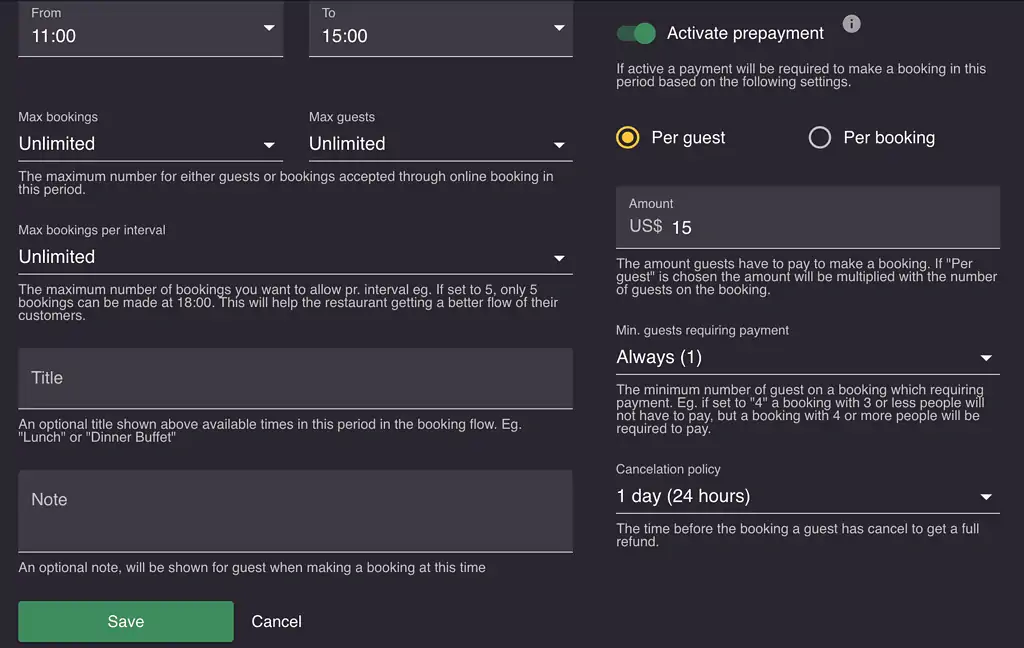 You are ready to go, once activated, and saved! Now the guests will have to pay that amount when booking a table during that opening hour. Sometimes a guest might reconsider their booking during the prepayment process and interrupt the payment. The yellow credit card sign on the booking shows that the prepayment hasn't been made and the status is pending. Online bookings will automatically be deleted if the guest hasn't paid the deposit amount within 10 minutes.


Charge a deposit from new bookings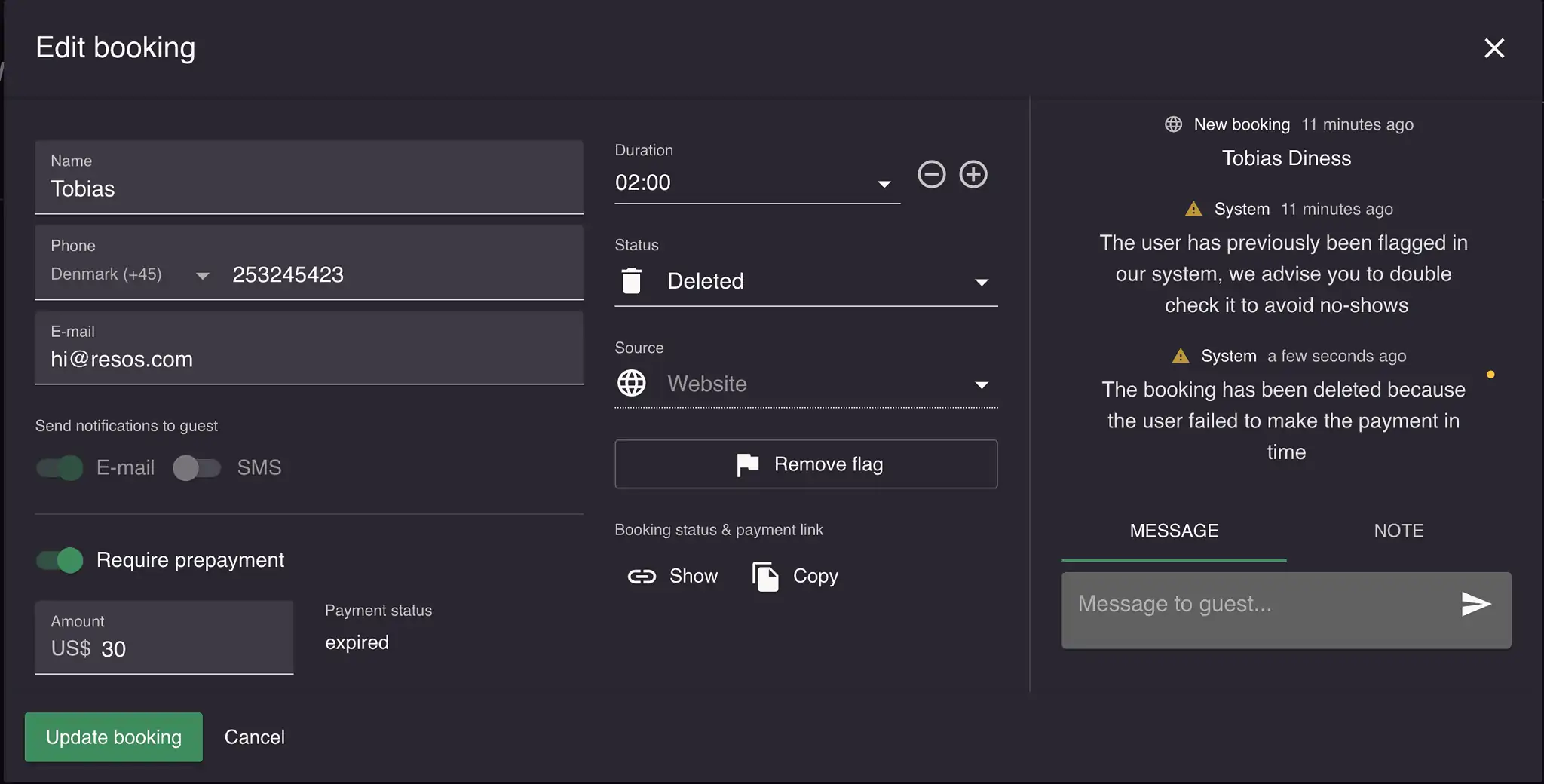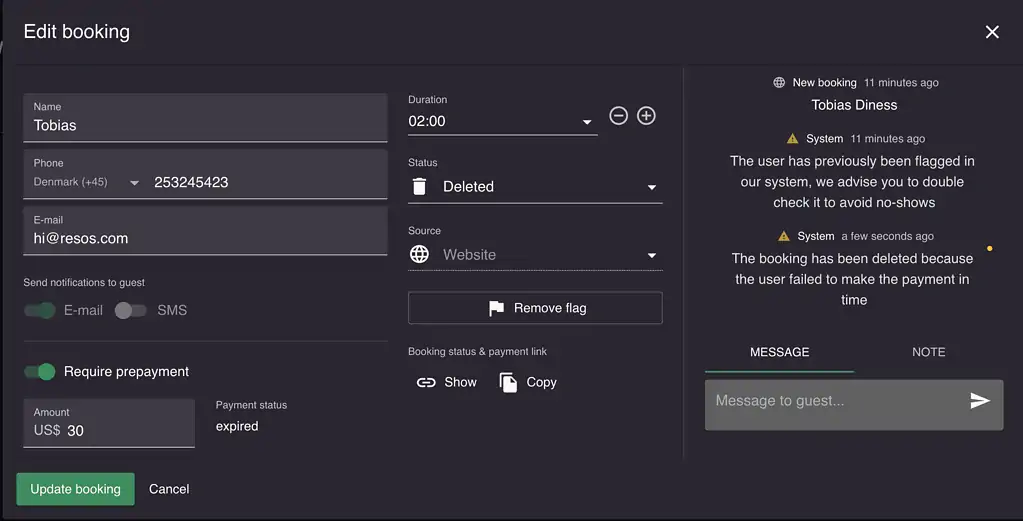 It is also possible to charge a deposit when making a booking from the phone or a physical meeting. When you go into the system and create a booking, remember to tick on "Require prepayment", and set the deposit amount you wish to receive. Afterward, tick of either SMS or E-mail, as this is how the guest will receive the link, to pay for the deposit.
Read more about the deposit/pre-payment feature here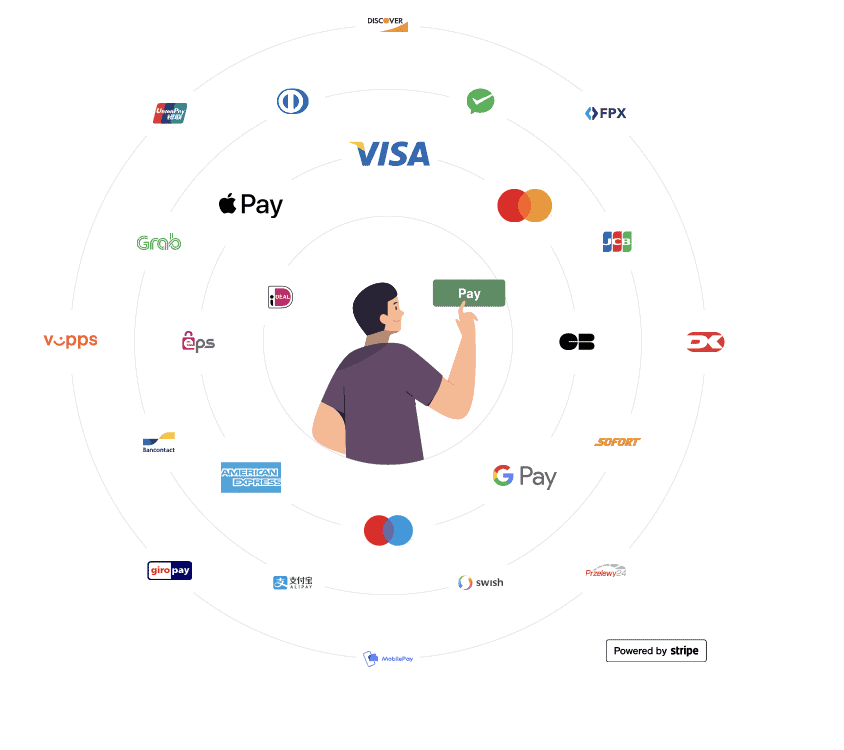 Need any help with the resOS restaurant deposit feature?
Please let us know if you have any questions regarding the setup of the deposit feature. We are always ready to help! Contact us at [email protected].