resOS' booking system offers your restaurant a very user-friendly and flexible visual table planner. This allows restaurants to effectively keep track of their tables and bookings while having a visual overview. Here is a guide on how to get started using the visual table planner.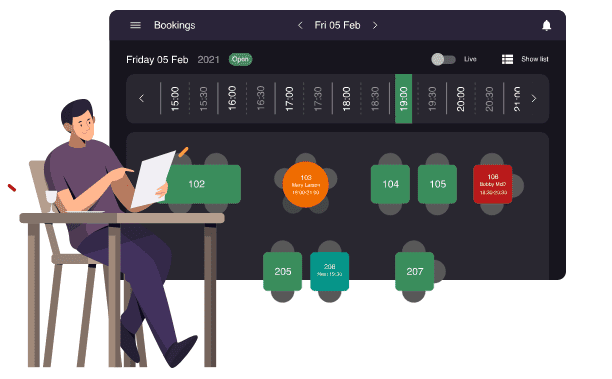 Get started with setting up tables
Once logged into your resOS account, go to settings-> tables -> floor plan. The full overview will show up, and you can begin to set up your tables. If you haven't set up your tables yet, you can add them under "add table". If you already added all your tables to the system then the tables will automatically show up under "place tables". Afterward, click on a table and move it to its designated place in your restaurant. It's possible to zoom in/out, so the overview fits your restaurant's space. You can also drag and drop tables to place them and move them around when needed in no time.
Read also this article about flexible table management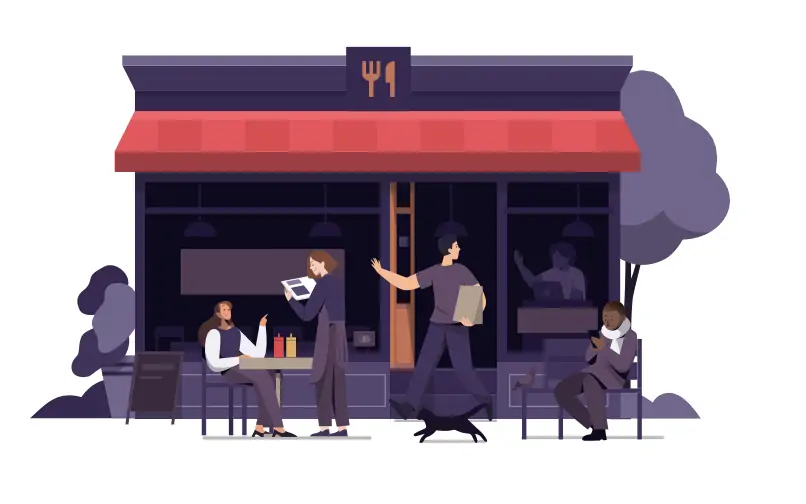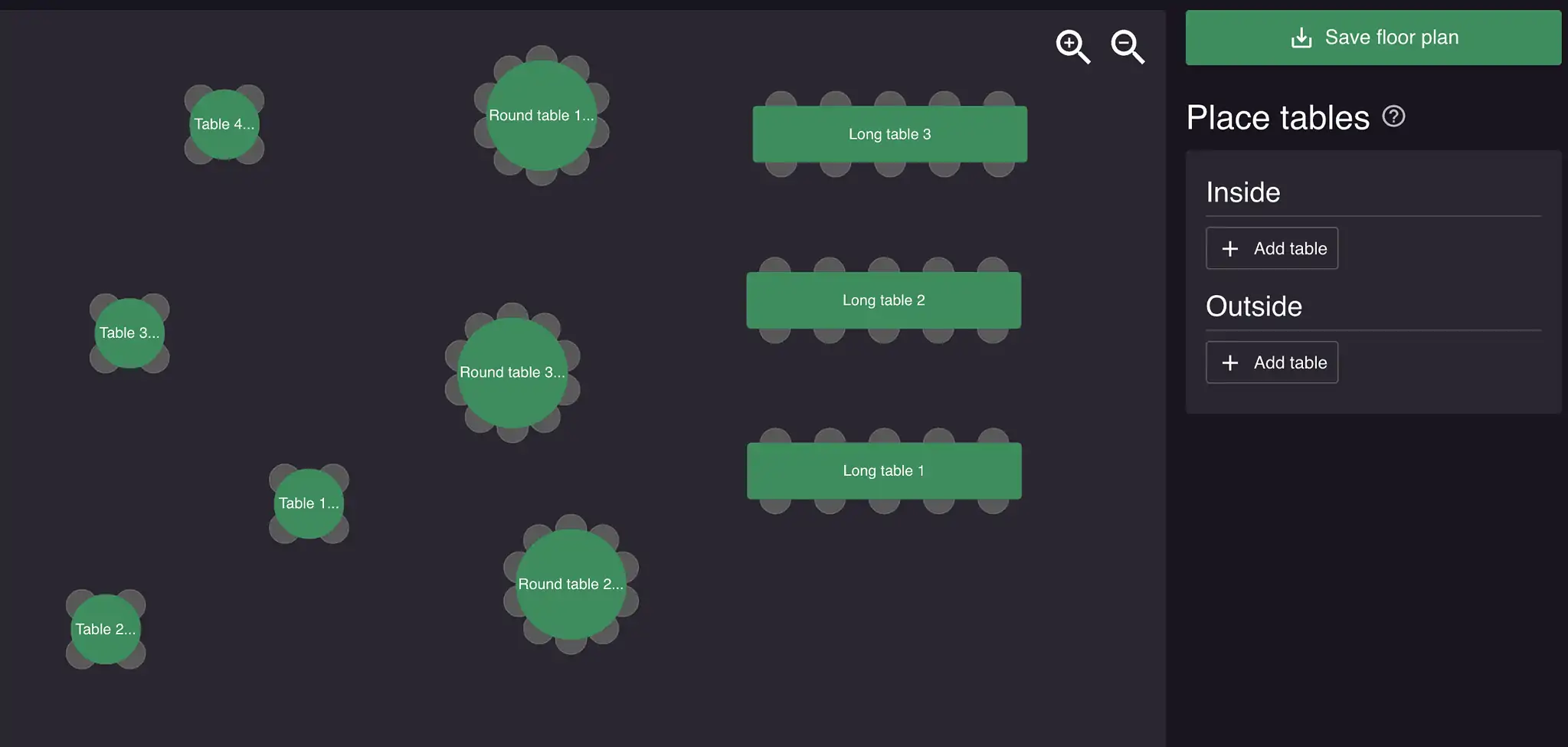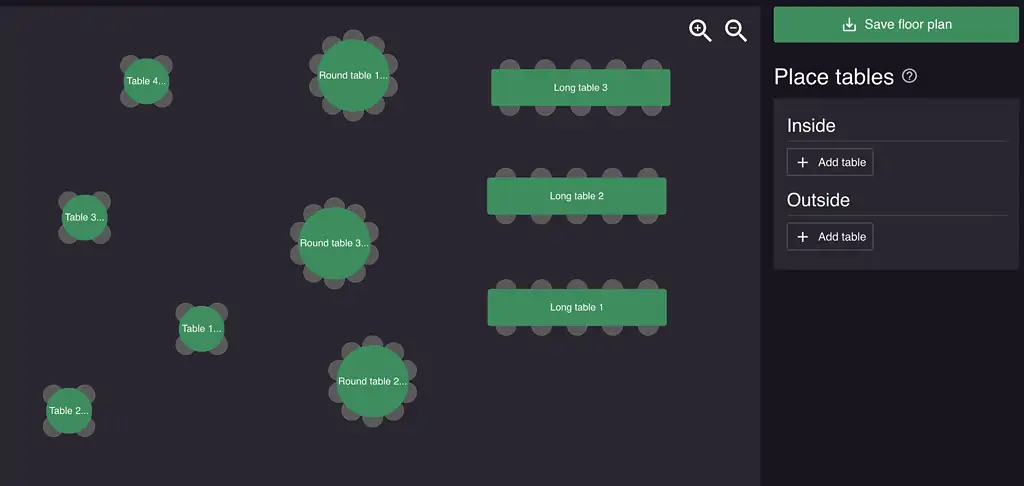 You can choose to place tables as a rectangle or a round table. It is furthermore also possible to rotate and make a precise table placement if wanted. To do so, click on a table, and settings on the right will pop up. The rotation can be adjusted and so can the x and y coordinates.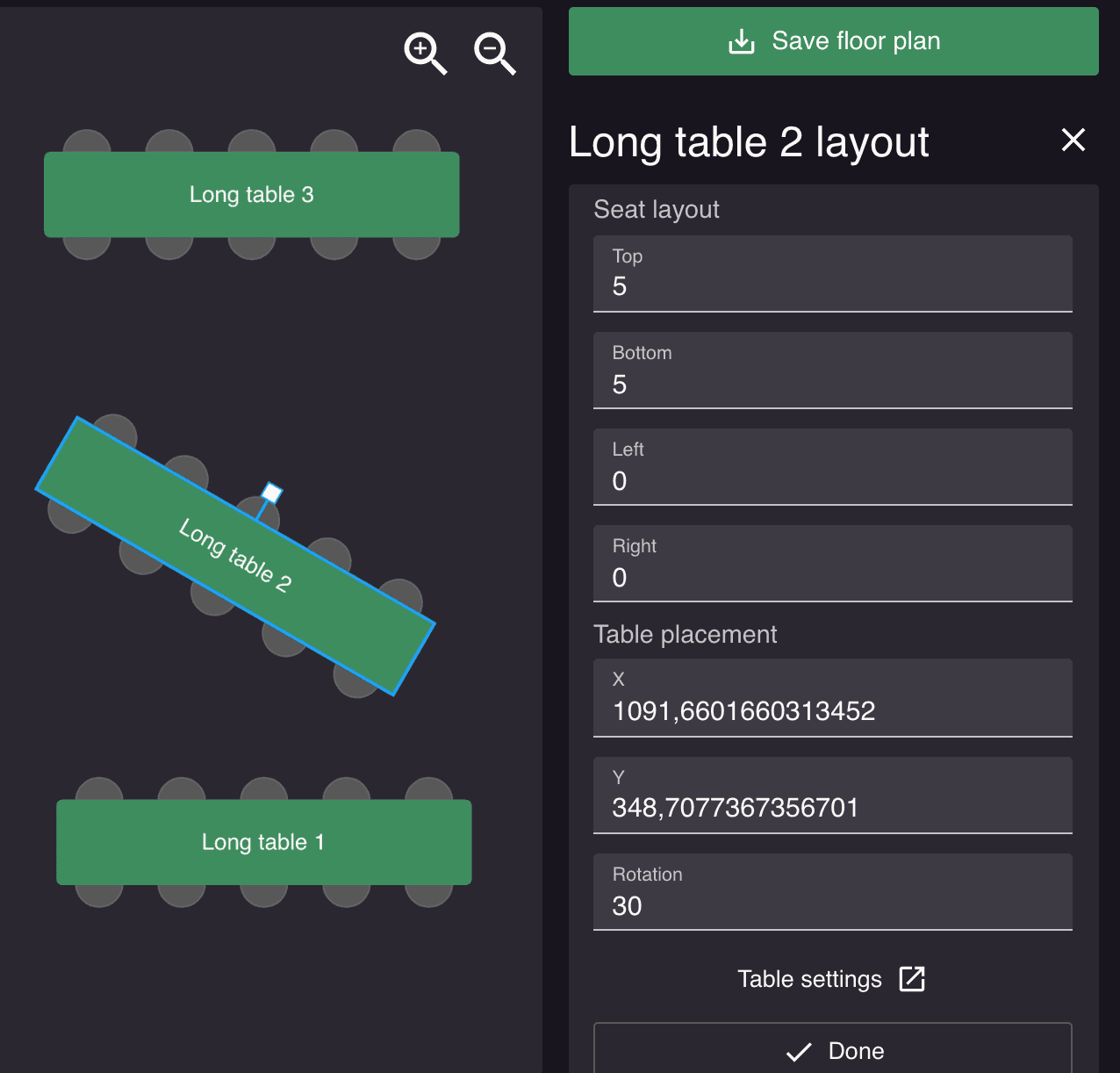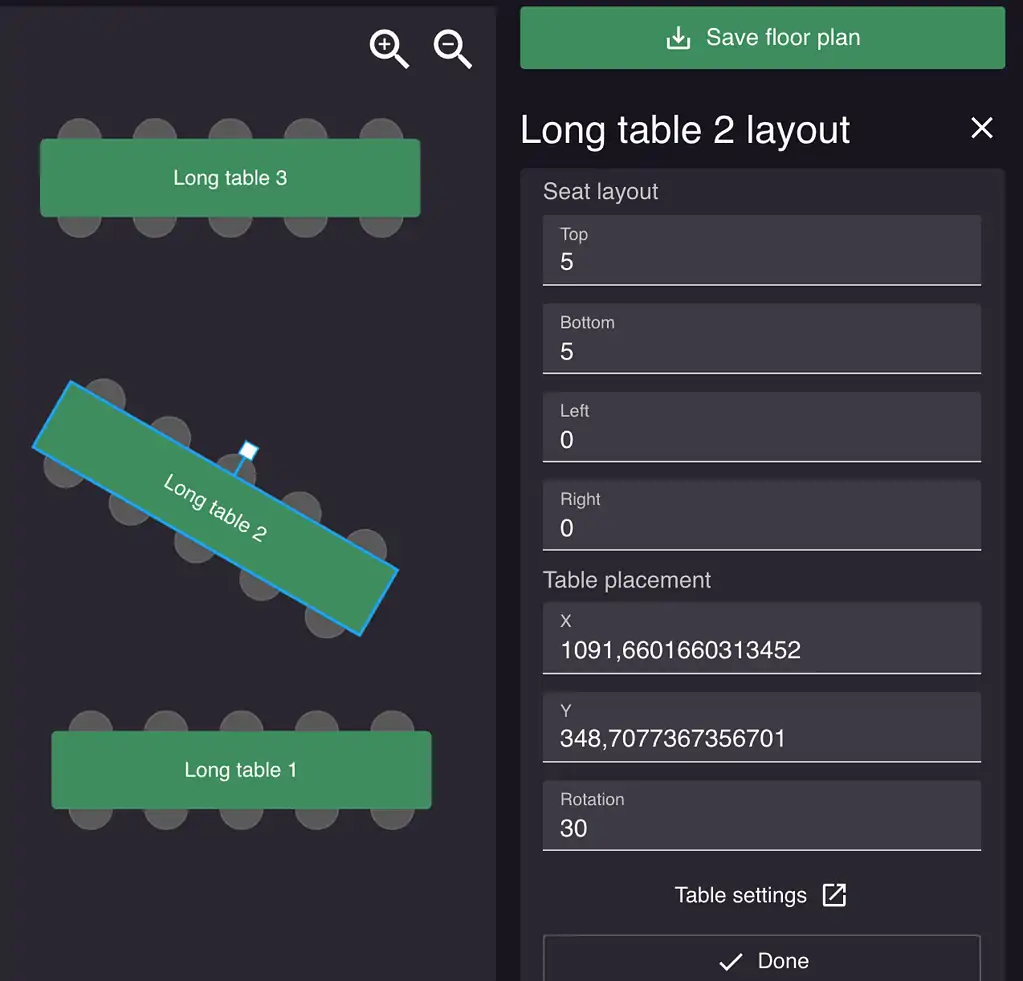 Once you have set up all your tables in the floorplan, click "Save floor plan", and the feature can now be used to manage your bookings and tables!
Use the table planner to view and manage bookings
Now you are ready to use the table planner in action. To access the visual floor plan, go to the 'Bookings' menu, and choose 'floor plan'.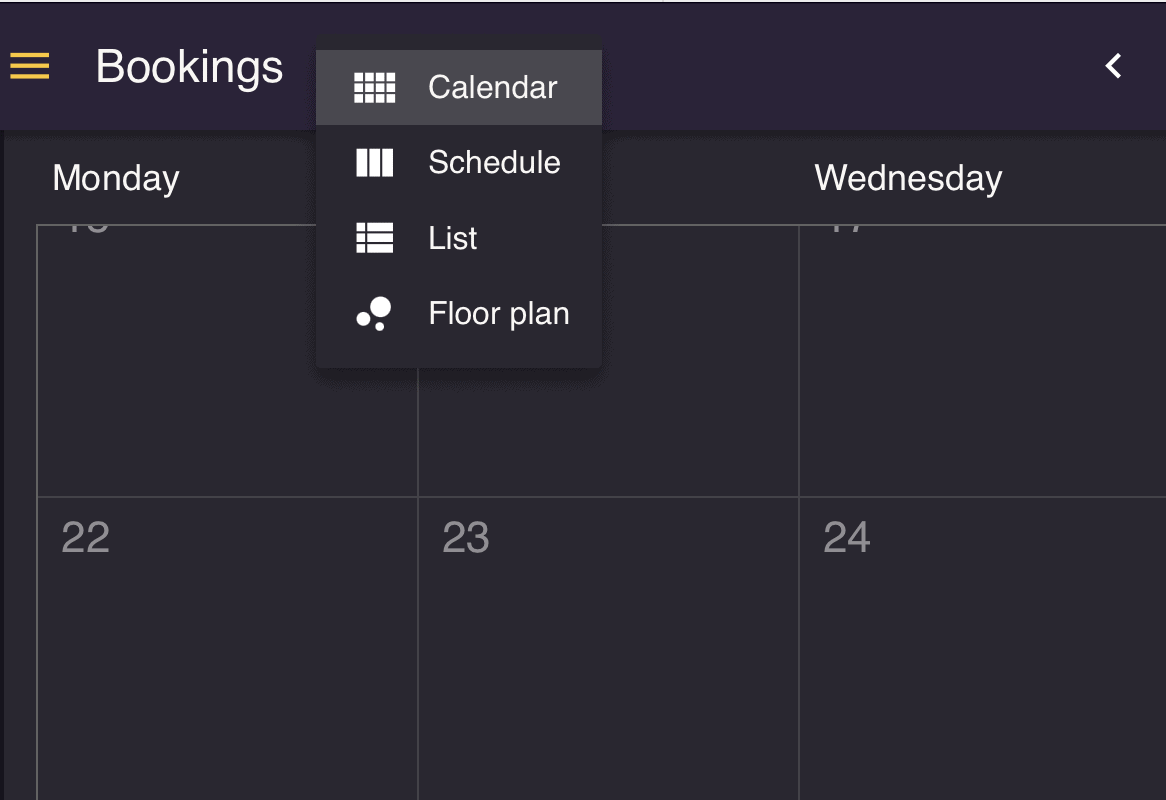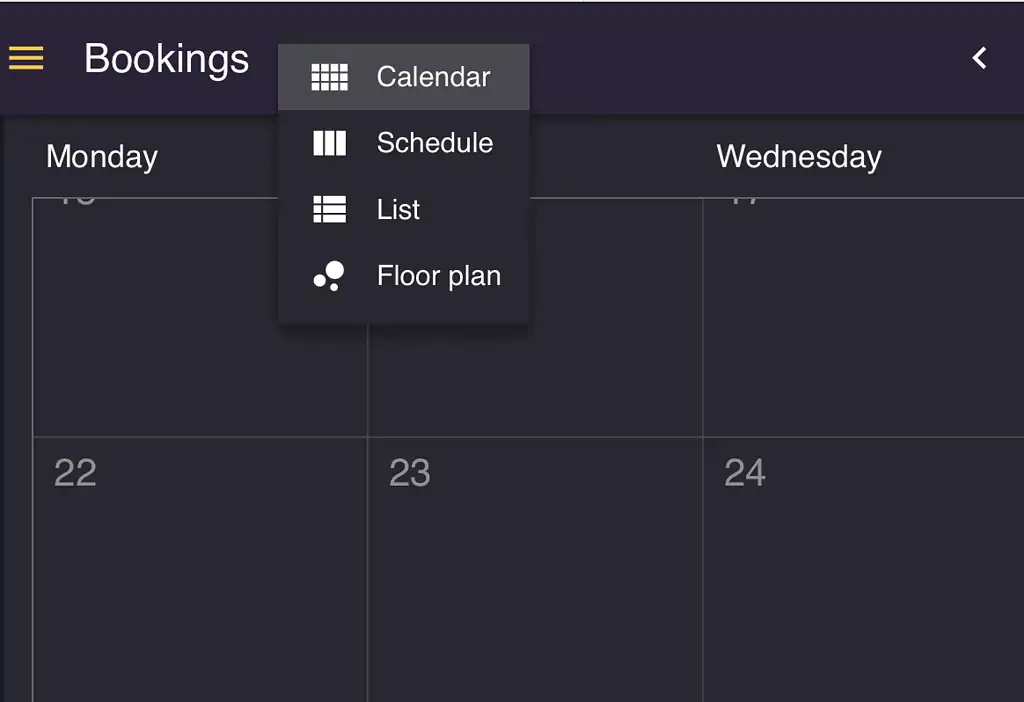 The bookings will show up on the right, as seen in the picture below. You can see on the floor plan which tables each booking is assigned to. You can choose which status of bookings you want to show on the right side. Click on "active" and a drop-down menu will show.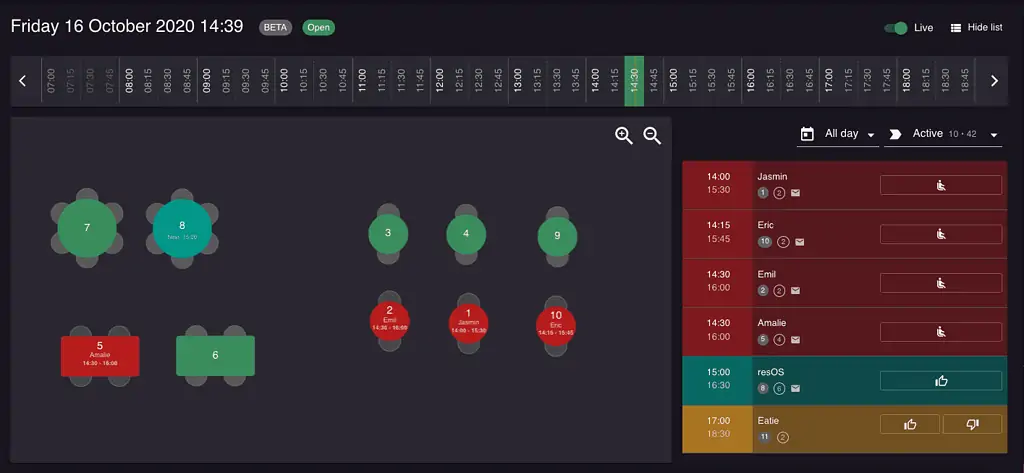 It is also possible to adjust the view of bookings ahead. Click on "all day", and you can either choose; current time+2hours – all day – rest of today – until now. When a guest makes an online booking at your restaurant, it will show in the floor plan and you can see where they have been located if you let the system assign tables automatically. Creating a manual booking has also never been easier. Click on a table and the "new booking" page will show. Fill in the guest's information, save the booking, and the guest has a confirmation at that specific table.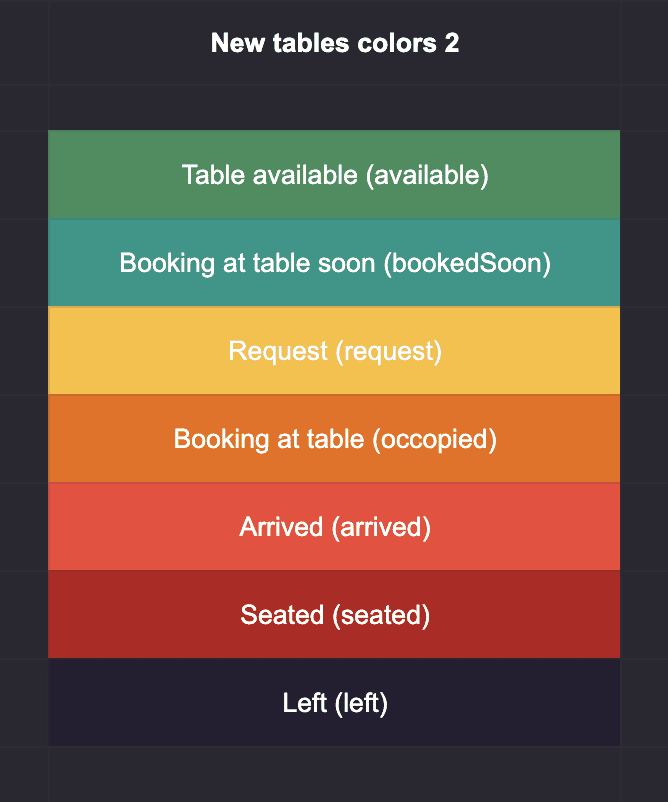 Here is an overview of the color codes and their meanings. This will help you have a precise knowledge of your guest's progress and keep track of the tables.
Read more about what the different booking status colors mean here.
Need any help with the table planner?
Please let us know if you have any questions regarding the setup, of the new floor plan. Read more about the floor plan here. We are always ready to help! Contact us at [email protected].