resOS want to make it easy for your customers to purchase their favorite products from your online shop. Choosing delivery method, time and date, and the actual products should be easy! The customers should also have a clear overview of their order at the end of the process. resOS' user-friendly ordering platform system for restaurants is super user-friendly and will ensure that your guests have an amazing experience.

Delivery method & time
The customer will first be asked to choose a delivery form, and the day and time they wish to receive their order. The reason why this is the first thing the customer sees when visiting your online shop is to ensure that the correct availability of products is shown. Thereby, you avoid showing products that might show to be sold out once the customer chooses a date and time. Also, doing this contributes to making your shop a user-friendly ordering platform.
Overview of the front page of your user-friendly ordering platform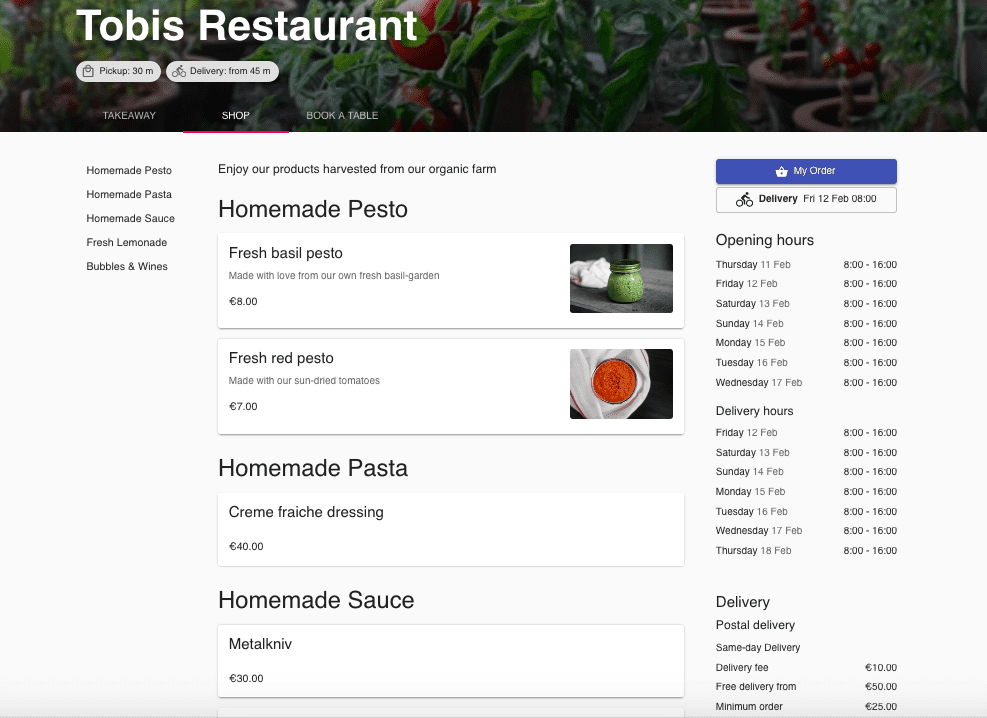 After the customer has chosen a delivery method and time, the full frontpage of your awesome online shop will show. Here the customer will have a full overview of your categories, products, opening hours, prices, and delivery.
Order summary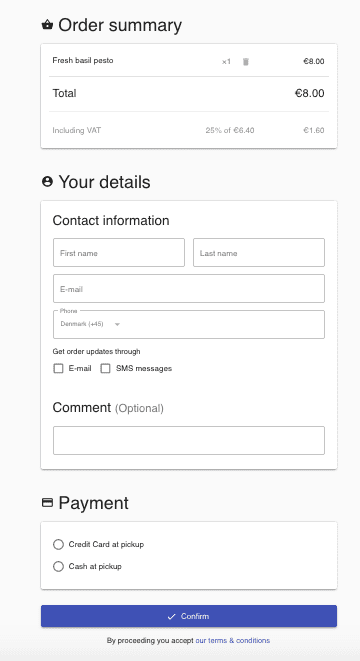 After placing the order and proceeding to check out, the customer will have an overview of its order, price, and delivery. The customer will also be asked to add contact information and choose a payment method. The contact information ensures that the customer will receive an order confirmation on email/SMS, and will allow you to contact the customer in case it is necessary.
Read also about our resOS' takeaway system.
Are you ready to set up your own user-friendly ordering platform?
We are ready to help you get started with setting up a user-friendly ordering platform with all your amazing products! To give you a great start, we offer you a 1 month free trial with no binding. Do not hesitate with contacting us at [email protected] - We look forward to hearing from you :-)