A restaurant that has takeaway and/or a restaurant shop knows that a clear overview of all orders is important. In order to make your every day a little bit easier, resOS have created an exhaustive order overview for restaurants. This will help your staff to review all orders quickly and efficiently. At the same time, all of your guests will receive their orders in no time! Read more about the order overview for restaurants here.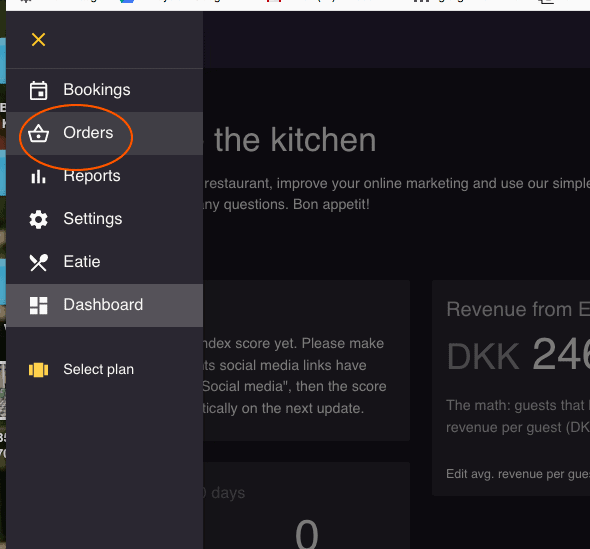 Confirm or decline orders
By clicking on "orders" in resOS backend, you will see a list of all orders for the day. This list includes name, delivery, time of delivery, and amount. The system will ask you to confirm or decline the order, which is great for busy restaurants with orders coming in at all times. After an order is confirmed, your guest will be notified.

Decide upon current delivery time and current pickup time

In the right upper corner on your resOS page, you can decide current delivery time and current pickup time. Perfect for days where you receive a lot of orders and need more time for preparation and delivery. In this way, you also avoid annoyed guests.
Review the whole order by a simple click!
resOS' order overview for restaurants also allows you to review the whole order by a simple click. By clicking on the order you will be able to see all the details you need. Moreover, you can also follow an order timeline, which shows you the status of the order at any time.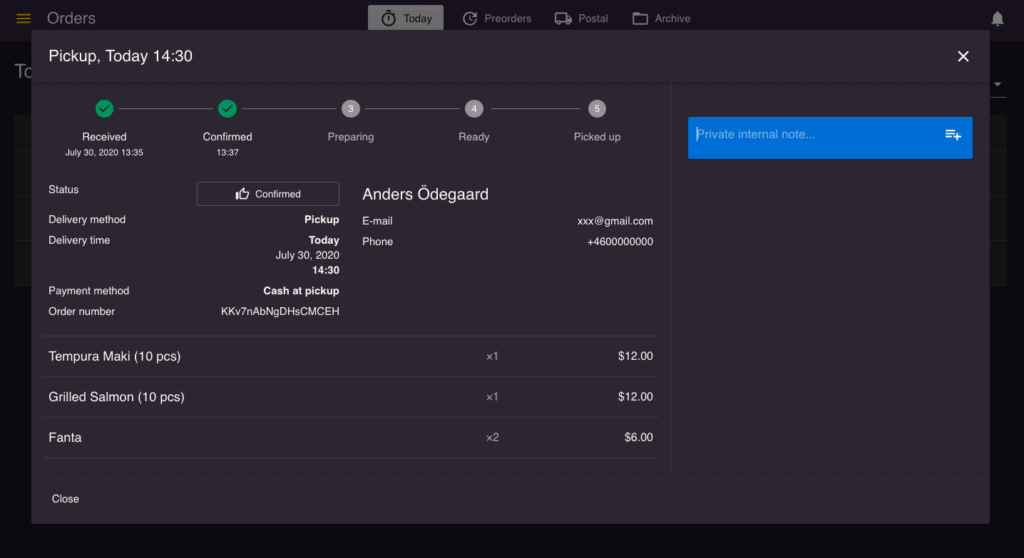 Improve your restaurant management with resOS order overview for restaurants
With this feature, resOS simplify your everyday life. Here is why:
You get a full and easy overview of all orders
You have the option to confirm or decline orders - perfect for really busy days.
You get to decide upon the current delivery time and current pickup time directly
By a simple click, you can view the whole order and all details that you need to know
Do you have any questions about the feature?
Don't hesitate to contact us at [email protected]. Our sweet support team is always ready to help you.