With the resOS takeaway system, you can easily add and remove unlimited products for takeaway from your menu cart. Furthermore, you can customize your meals down to the smallest detail, to fit your needs perfectly. With in-depth descriptions and good-looking pictures, it's easy to get your menu cart to look attractive to your customers.
Products and settings to choose from:
Customizable items – name your product, add a detailed description, and upload an inviting picture
Manage your menu – change the price of your products if you feel they are to cheap or expensive, and add a maximum number of products per day to help the kitchen prepare the meals
Add different statuses to products depending on their current availability
Customize each item
First of all, you should name your product something really eye-catching, such as "Homemade bolognese" or "Juicy burger" to get the attention of your customers. After that, just write a detailed description of your food items, such as the ingredients, spices, and other information you can offer about them so it makes the customers want to purchase them by having all the information they can possibly look for. Furthermore, just add some pictures of your meals in some nice angles after you plate them carefully, so your customers know exactly what they can expect from each item on the menu.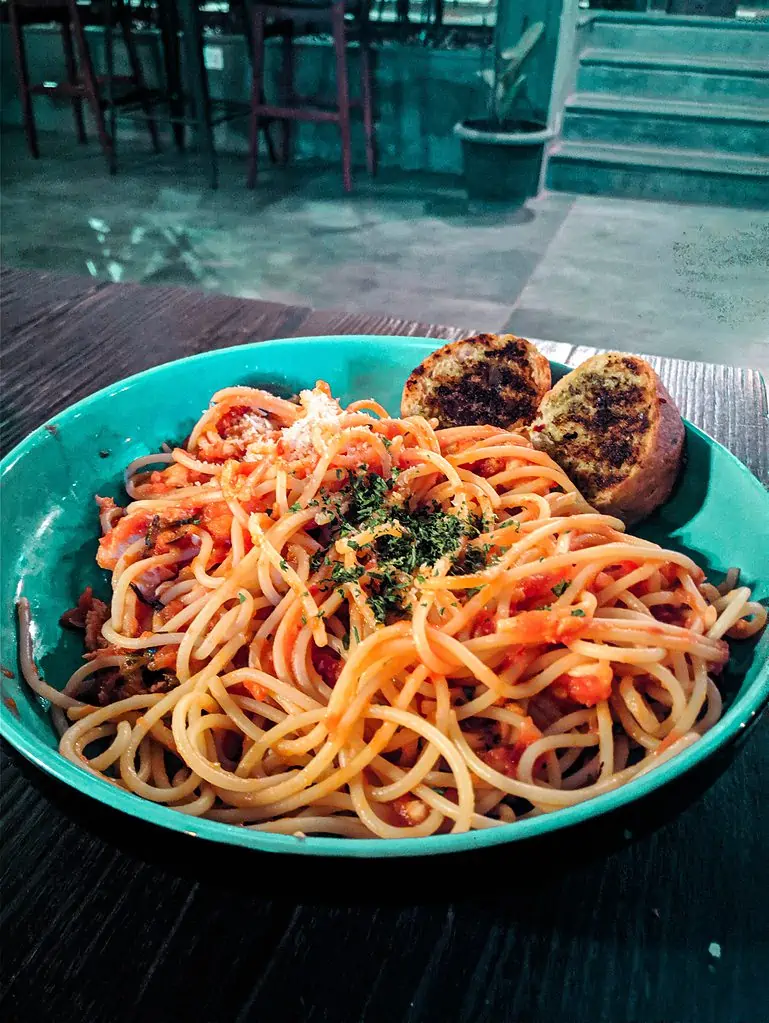 The settings for your unlimited products on takeaway
With our takeaway system, you can change almost everything on your menu. Easily enable and disable specific items, and mark them as available or sold out. Furthermore, you can always change the price, if you feel your item is too expensive or too cheap. Also, you can add a maximum number of products per day. Then you won't need to manually mark a product as sold out. This is really useful on busy nights and it helps the kitchen know how many meals to produce a day. There is also a section called "Product options" where you can add all the extra ingredients your customers can choose from to add to the meal.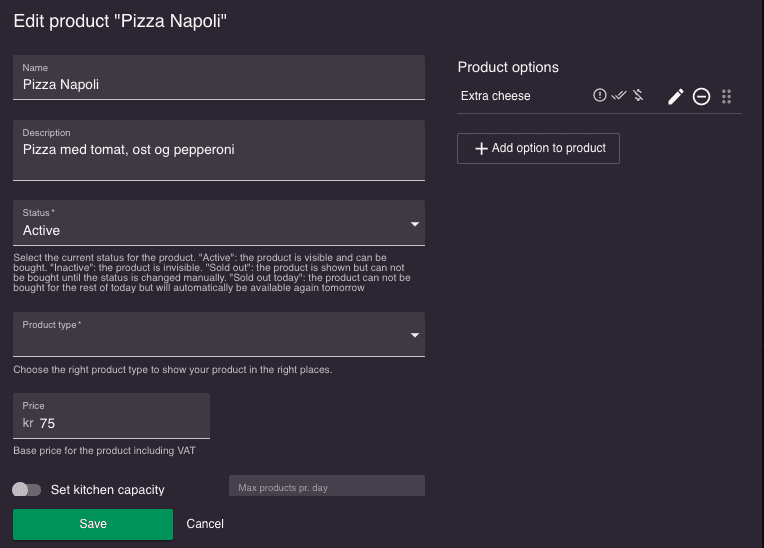 Unlimited products – limited status and its meaning
There are many different statuses, that can you can apply to your products and you may change them according to your preferences/situation in the restaurant on the current day. Here are the statuses that your products can have, which are visible to your customers on the takeaway page:
Active = The item is available in your shop all the time.
Inactive = The item is hidden in the shop, or not shown until you activate it.
Sold out = The item shows up in your shop, but it is not possible to order it.
Sold out today = The item is shown in the shop, and will be available to buy the next day.
The benefits of the takeaway system
With the resOS takeaway system, you are able to customize everything in your menu. Furthermore, you can have easy control during busy nights and the kitchen won't feel overwhelmed with extra orders. The takeaway page that we provide for your customers is user-friendly and intuitive, so your customers will find it easy to place their orders. All that and much more, with the resOS takeaway system. The fees are a 4% transaction cost with credit card payments, but we take 0% in commission.
Do you want to try the resOS takeaway system?
If you want to try out the resOS takeaway system, including all the features, you can read more about it here. If you have any questions regarding the system or resOS in general, you can contact us here.