Do you host bigger parties at your restaurant? Or do you arrange events such as weddings and birthday parties? Use resOS' reservation system for managing bigger parties and keep track of all the different bookings.
To host bigger parties requires something completely different than the daily á la carte. Great planning, a structured calendar, and a good overview are crucial. At resOS, we help you succeed with your bigger events. This means increased customer satisfaction and an opportunity for you to handle larger bookings safely.
resOS can be used by restaurants who are looking for a user-friendly platform where they can https://resos.com/feature/easily-manage-reservations-onlinekeep track of their tables and reservations, as well as by event planners who only host bigger events.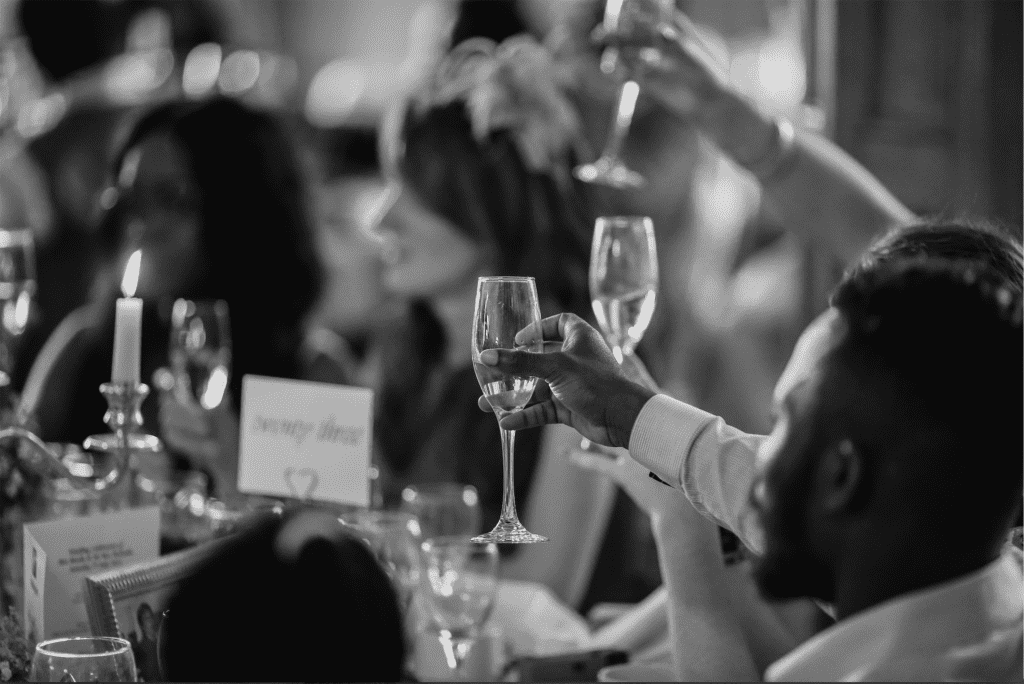 Keep track of your reservations
Many restaurants prefer to receive reservations for bigger parties over the phone, but how are you supposed to keep track of all the details? What is being celebrated, how many guests are coming, which venue should they be in, what time should the food be served, etc.
With resOS' reservation system for managing bigger parties, you can:
Get an overview of the reason, date, time, amount of people, venue, duration and contact information
Send a confirmation by SMS/email to the guest who made the reservation
Communicate directly with the guest in the system
Write internal notes that only the staff can see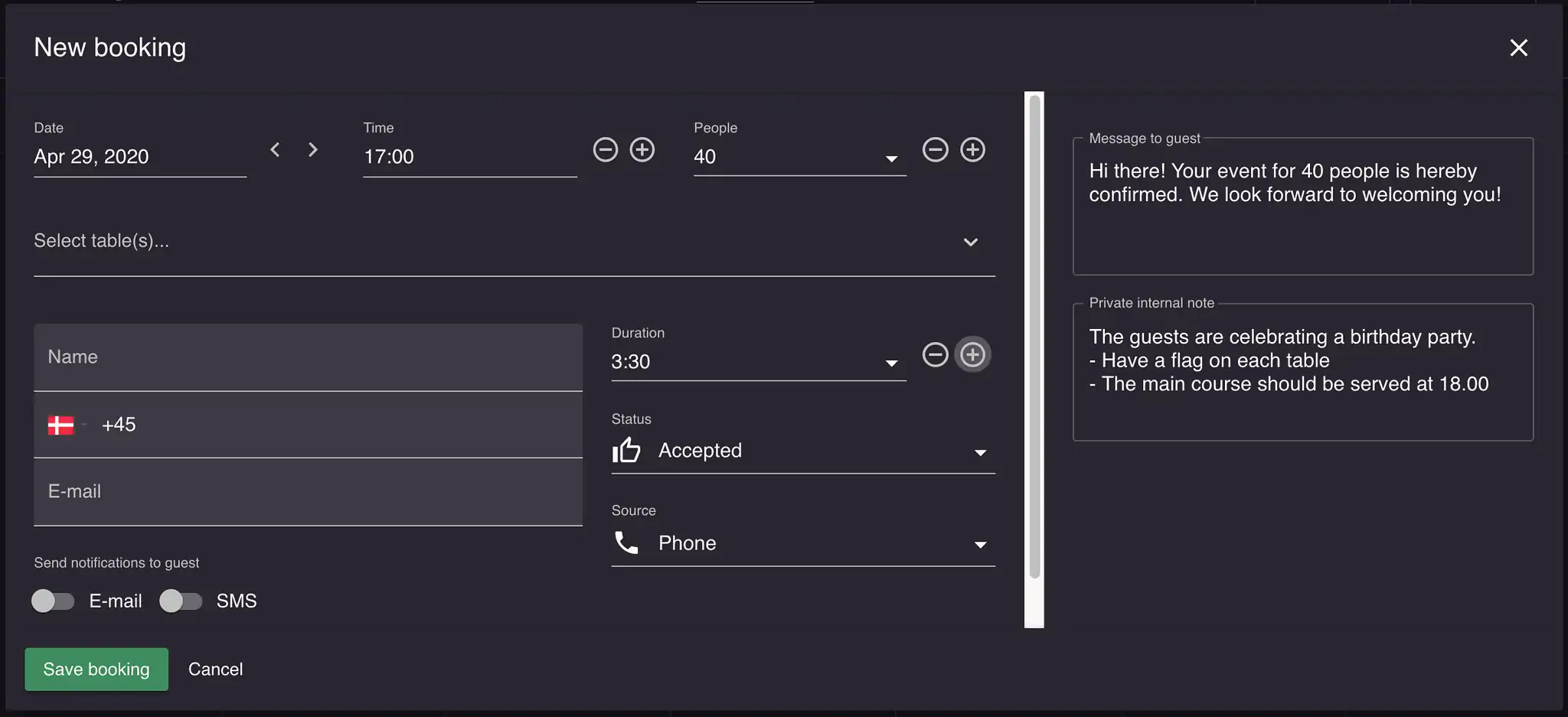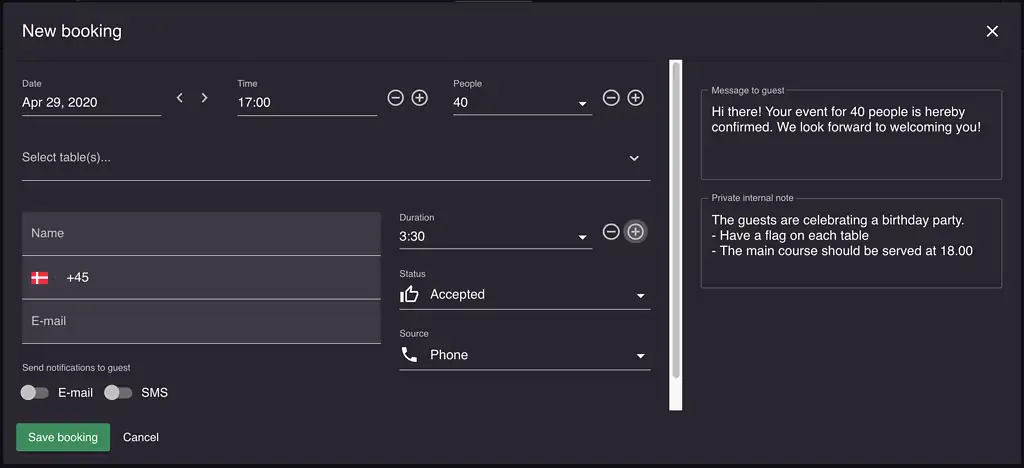 There is a specific calendar in the system, where you easily get an overview of the date and amount of guests. By clicking on the date you want, you get a full overview of all the details for the specific party.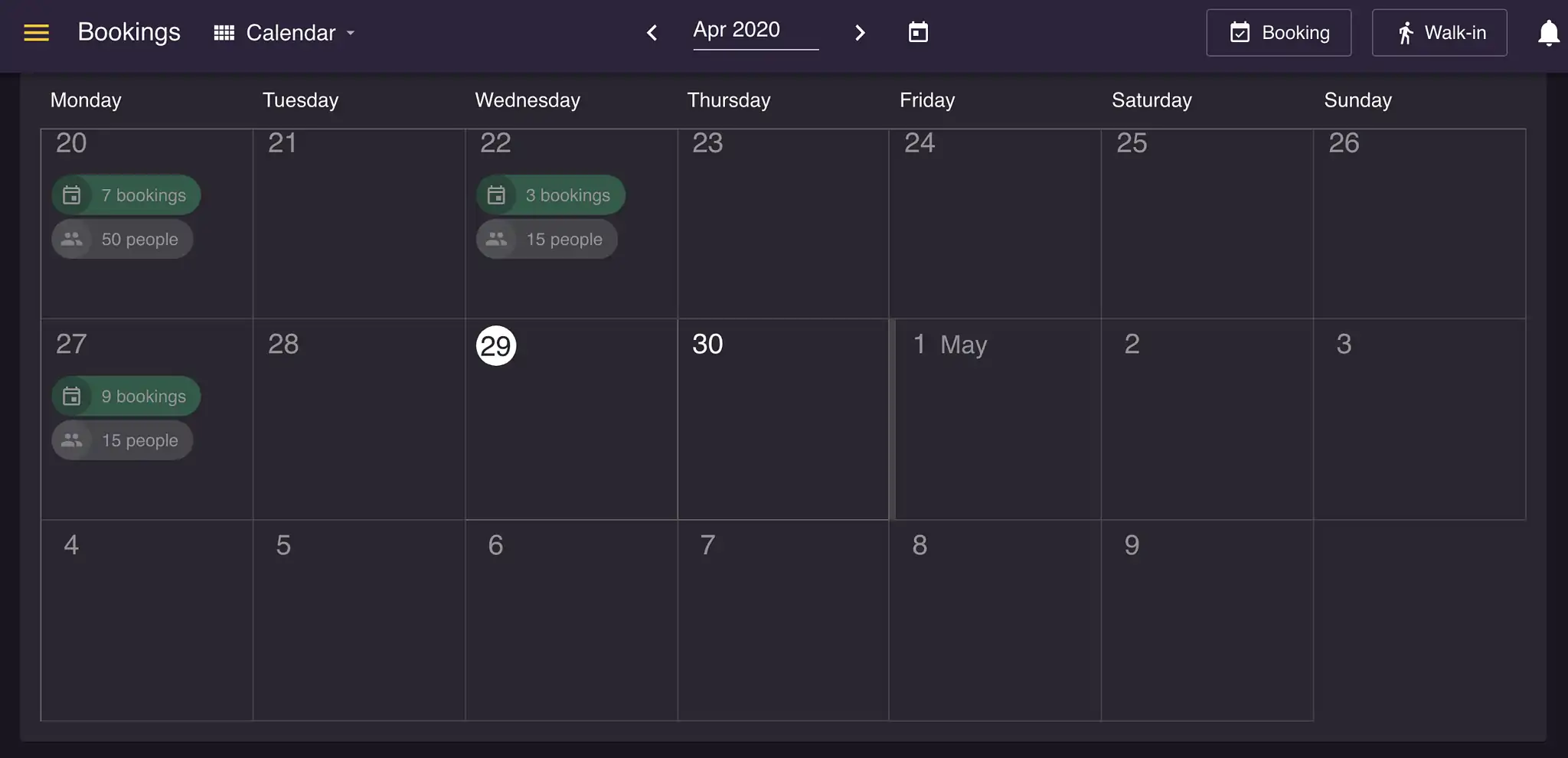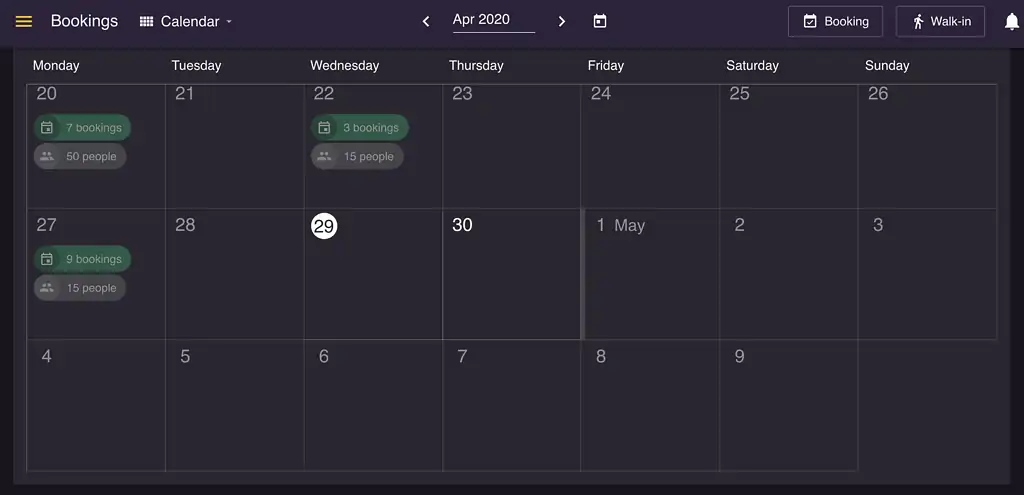 With resOS, you can as a restaurant owner keep track of all the details you need to book the party.
You can also benefit from resOS' visual restaurant table planner that helps you get a clear overview of your tables and their occupancy. Read about the feature here.
Do you host bigger parties and need a system that helps you succeed? Contact us today at [email protected]. Our fantastic support team is ready to help you. Read more about resOS and what we offer here.