Wild Orange is a hidden bar in the United States located inside of a large entertainment venue that also has 2 concert halls and a billiards hall. The bar is inspired by Japanese Hip Hop and the bar and food menu is entirely plant based. Therefore, it is an excellent choice for vegetarians and vegans as well. Guests visiting Wild Orange should feel like they have been transported out of Honolulu, and into a bar that might exist in a futuristic Japanese anime. Wild Orange was looking for an easy to use online booking system that would be more efficient for taking table reservations than manually having to handle reservations with pen and paper. Also, the restaurant wanted it to be easier for their guests to quickly book a table without any errors. All of this led them to find resOS. Keep on reading to know more about why Wild Orange chose to use resOS to handle table reservations.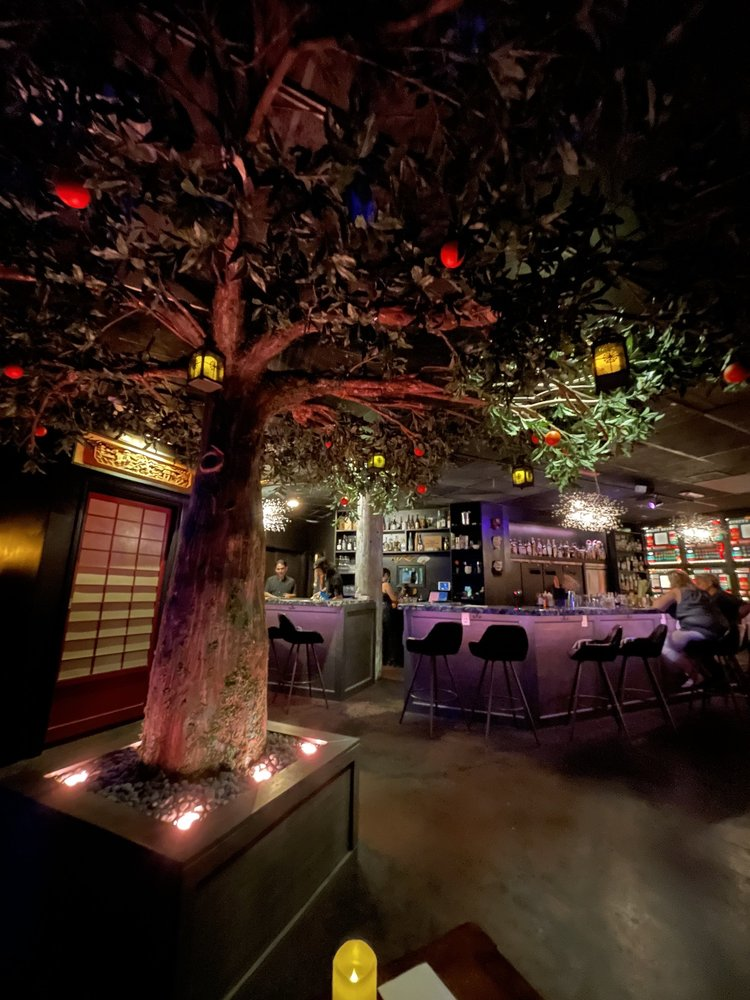 Simple booking form for online table booking
Wild Orange does not have social media sights or even a website, but the restaurant's phone number was available for table reservations. In order to book a table or ask the restaurant a question, guests would have to call or text the restaurant with their request or table reservation. As emphasized by the owner, this was time consuming and mistakes like double-bookings occurred. This requires a lot of manual work from the staff to keep track of reservations, available and occupied tables. Wild Orange was therefore looking for a system that could help the staff with easily managing tables and bookings while making it easier for guests to book.
"We used to do all of our reservations by hand, resOS has saved hours of time and eliminates mistakes like double-booking a section. We give them [guests] the link to our resOS booking page where they can choose their reservation time and details."

Lee, restaurant owner
Communicate directly with guests
resOS' booking system is suitable for every type of restaurant, bar, and cafe. It is designed to fit for eateries of all sizes, big and small, and can be operated intuitively by every staff member, just like Wild Orange is using it. It is, furthermore, easy and simple for guests to reserve a table online, but the system can also be used to enter phone bookings and walk-ins, which makes the booking process more versatile and bars such as Wild Orange can use these booking options as well.
Wild Orange being a hidden bar, instructions need to be provided to the guests on how to find the place. This process has been optimized with resOS' booking system.
"Having guests be able to choose their own reservation time is our favorite because it eliminates a lot of back and forth that would need to happen to confirm reservations. Because we are a hidden bar, it's nice to have automated messaging to share instructions on how to find us"

Lee, restaurant owner
Read more about how to communicate directly with guests here.
Wild Orange has been looking for a reservations system that is easy-to-use and has all the necessary features without being too crowded. In addition, migrating over from a previous system was not difficult.
"We looked at A LOT of different systems and just felt that this was not only the most user-friendly, but it didn't have a lot of the excess fat that a lot of other services have. It has just the right amount of features"

Lee, restaurant owner
Check out all of the amazing features here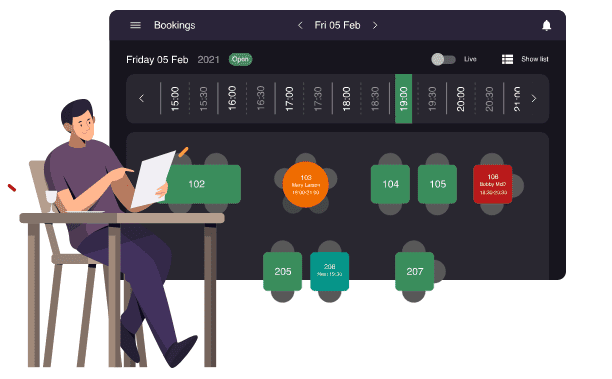 Contact us to get a free month right now!
At resOS you always have the opportunity to create a free account and try out resOS with all its features. You can also sign up to one of the paid plans with 30 days free and no binding. Do you have any questions? Our fantastic support team is always ready to help! Write a message to [email protected]. We'll get back to you as soon as possible.