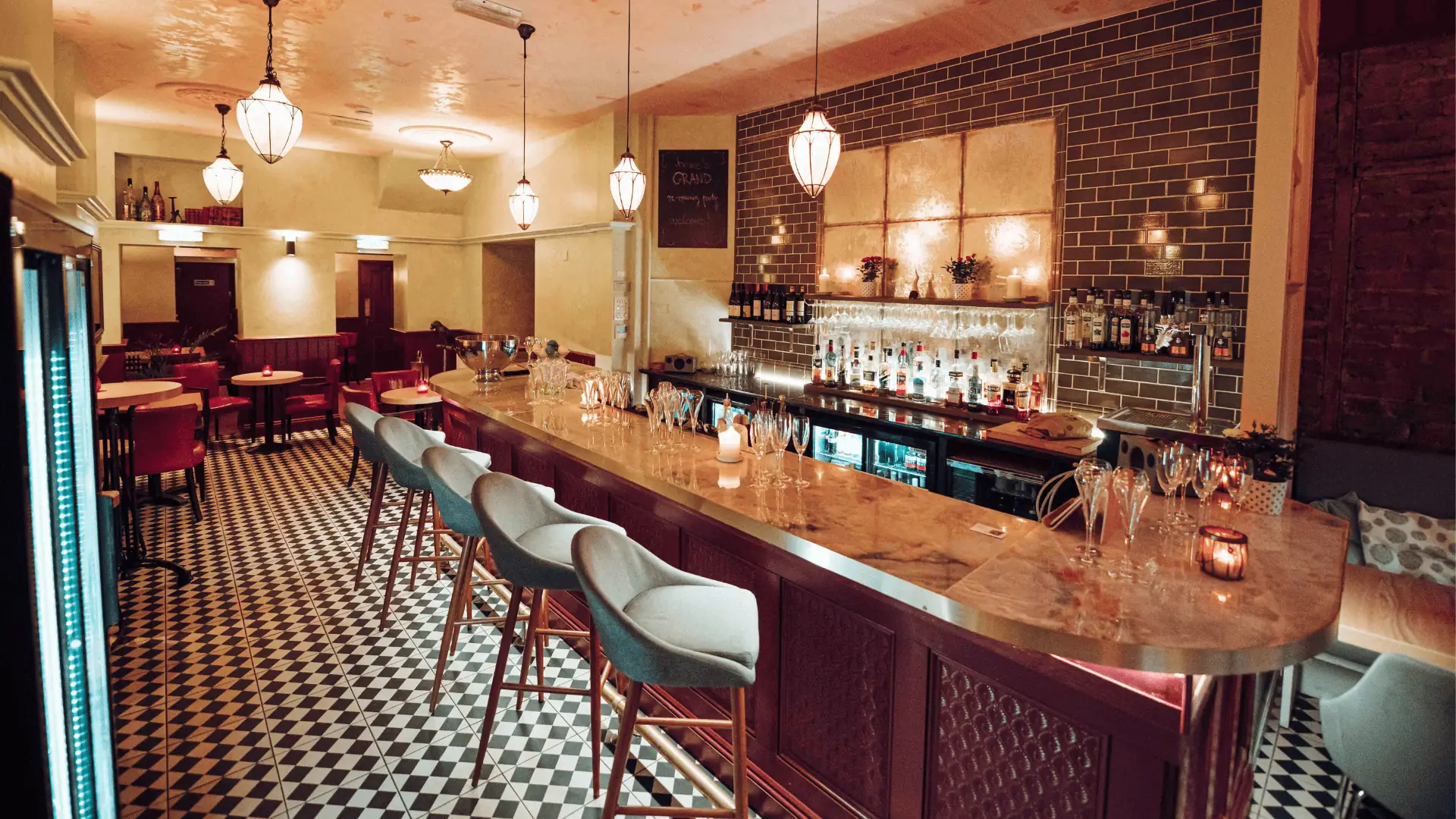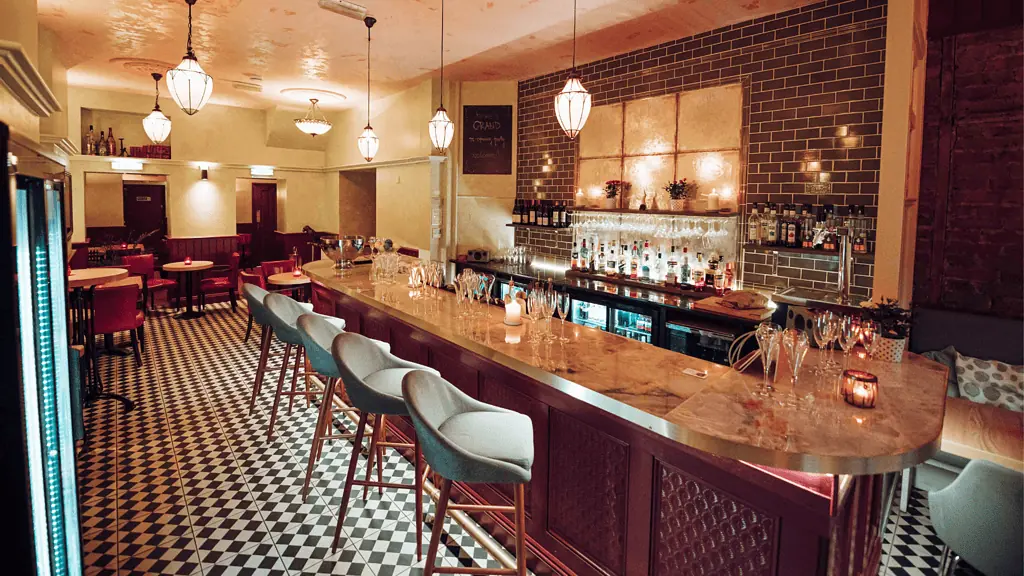 Jerome's Wine Bar and Shop aims to create a delightful dining experience. They offer quality wine, delicious food, and an elegant yet comfortable ambiance. Their exceptional service goes beyond the food on the plate, engaging guests from the moment they walk through the door. This is where resOS, the reservation management system, made a remarkable difference. By implementing resOS, Jerome's Wine Bar transformed their operations and significantly enhanced the overall guest experience.
Curious to know how resOS achieved this? Read on to discover the impact of this innovative system on their service and why it became an integral part of their success story.
Challenges of traditional booking methods
Before adopting resOS, Jerome's Wine Bar relied on phone calls, emails, and social media to manage bookings. Maria, one of the managers at Jerome's Wine Bar, explains:
"Before installing resOS we were taking bookings over the phone or via email and social media. With the system in place now all bookings are coordinated which has helped our time management."
Streamlined bookings and improved time management
With the implementation of resOS, Jerome's Wine Bar underwent a significant transformation in their reservation management process. As a result, all bookings were centralized and efficiently coordinated, eliminating the need for manual coordination.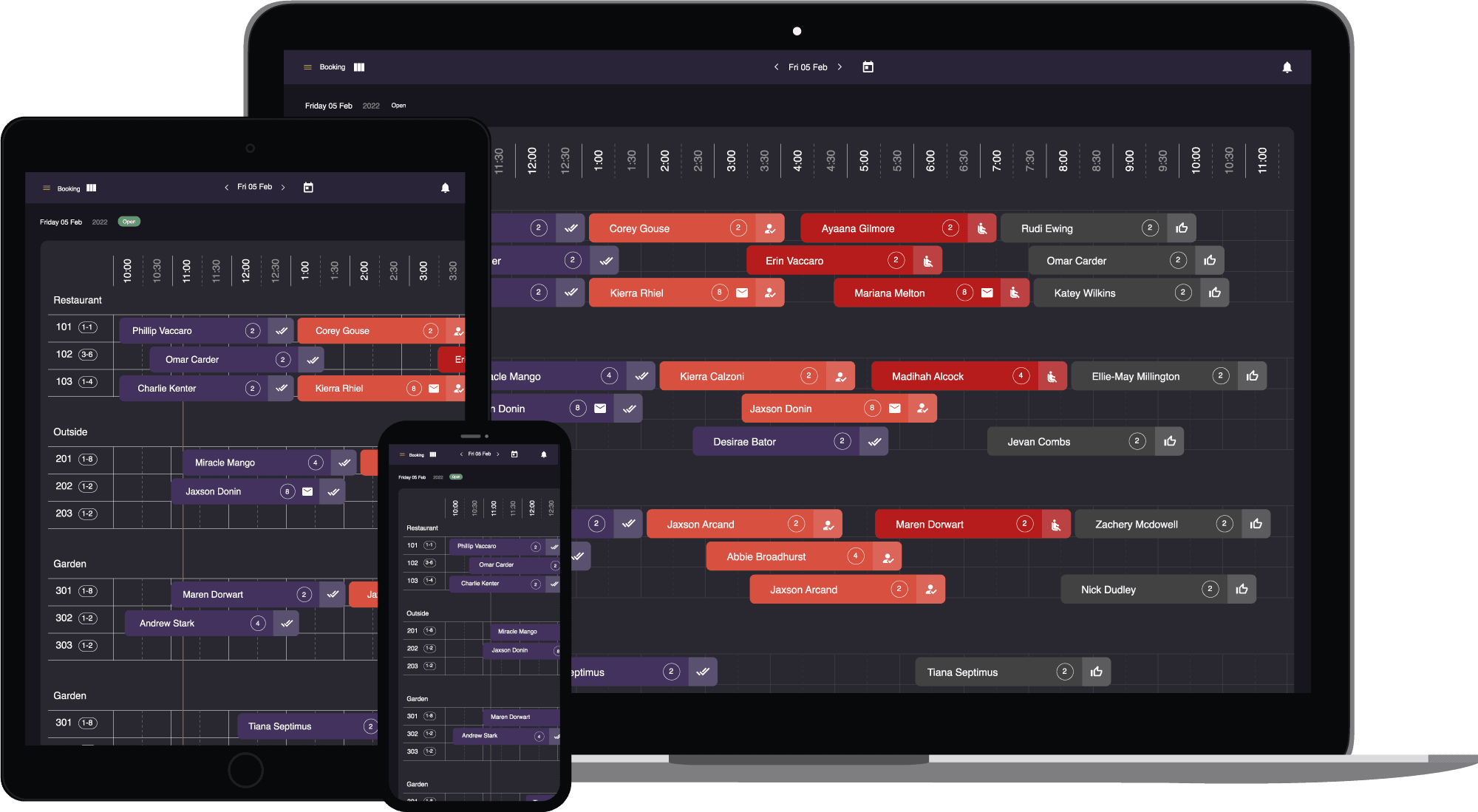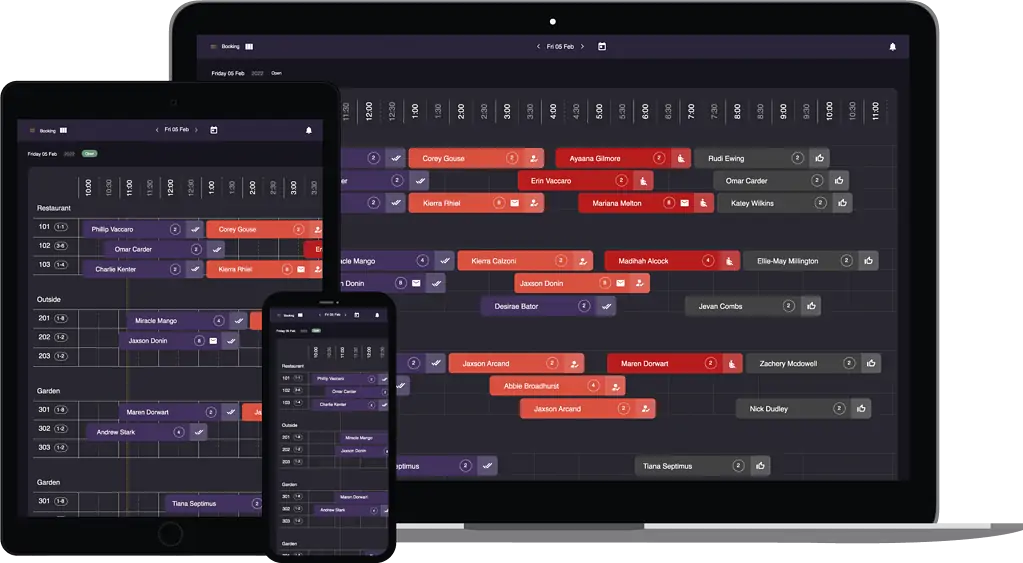 resOS management system on phones, computers, and table
"ResOS has enhanced our guest experience by offering an easy to use platform to reserve their table."

– Maria, Jerome's Wine Bar and Shop
The system's intuitive interface and seamless integration allowed the staff to focus on what they do best: exceptional service to their guests. By automating the reservation process, resOS freed up valuable time for the team to engage with customers, ensuring they felt welcomed and attended to throughout their visit.
Enhanced guest convenience and valuable feedback
One of the most significant benefits Jerome's Wine Bar noticed with resOS was the convenience it offered to its guests. Online booking became a breeze with just a few clicks, allowing customers to secure a table effortlessly.
"The most important thing taking online booking is that it's easy for our guest with just a few click booking a table with us. The feedback feature is very helpful to look in to area that need improvement."

– Maria, Jerome's Wine Bar and Shop
resOS not only simplified the booking process but also provided a valuable avenue for guests to share their feedback and suggestions.

Jerome's Wine Bar used the feedback loop to improve services and cater to patrons' preferences. With resOS' feedback feature, they identified areas for growth and addressed concerns promptly. This can ensure a consistently excellent experience for guests.
Cost-effective solution with exceptional customer service
When choosing a reservation management system, affordability, and exceptional customer service were crucial factors for the Bar.
"We choose resOS initially because of the affordable price compared to the various feature offered. The customer service from resOS has been excellent with the initial installation. They are very responsive and helpful."

– Maria, Jerome's Wine Bar and Shop
The combination of an affordable pricing structure and exceptional customer service made resOS the ideal choice for Jerome's Wine Bar. The support provided by the resOS ensured a smooth transition to the new system, and the restaurant's management greatly appreciated our responsiveness and assistance throughout the process.
Continued success with resOS
Since adopting resOS, the bar has witnessed remarkable improvements in its overall operations and guest experience. The streamlined reservation process has allowed the staff to focus on delivering exceptional service, while the feedback feature has provided valuable insights for continuous improvement. resOS has truly become an integral part of their daily operations.