Is there anything that beats eating dinner on a boat while glancing out over the water? Let it be a romantic dinner, a party with friends, or a family gathering, there is definitely something special about such an experience. And in order to provide the best possible service for your guests, you need to make sure that everything is working flawlessly. This is, of course, not easy to manage, specially when being on a moving boat. Therefore, here are 7 tips for you on how to open, and manage a successful floating restaurant on a boat.
1. Find or build the perfect boat
One of the first steps of course is to find or build a boat that can host a restaurant. The majority of floating restaurants are built on a large flat steel barge, so they are basically a maneuverable platform. However, as on the first picture, a regular boat can also be used, once making some renovations and adjustments. Key is to have a sturdy and balanced base, as you don't want plates and cups to fall all over the place when the water is more wavy. Another important aspect to keep in mind is to decide whether the boat should be able to move or just docked somewhere. The latter is more cost friendly of course, as you don't need a crew to steer the boat and there are no fuel costs.
2. Assure safety on board
A restaurant on a boat is a different environment for restaurant staff and guests as well, so it is important to ensure safety while dining. If the boat is moving, it could get stranded, or even the engine could break down. One of the biggest risks, however, is if the boat gets leaked and starts to sink. Therefore, lifejackets for everyone on board are a must. It is also a good idea to have lifeboats in case of emergency. Fire on board is another danger factor, so there should be fire extinguishers near the kitchen. There is no need to be afraid however, as with the abovementioned safety measures risks can be minimized.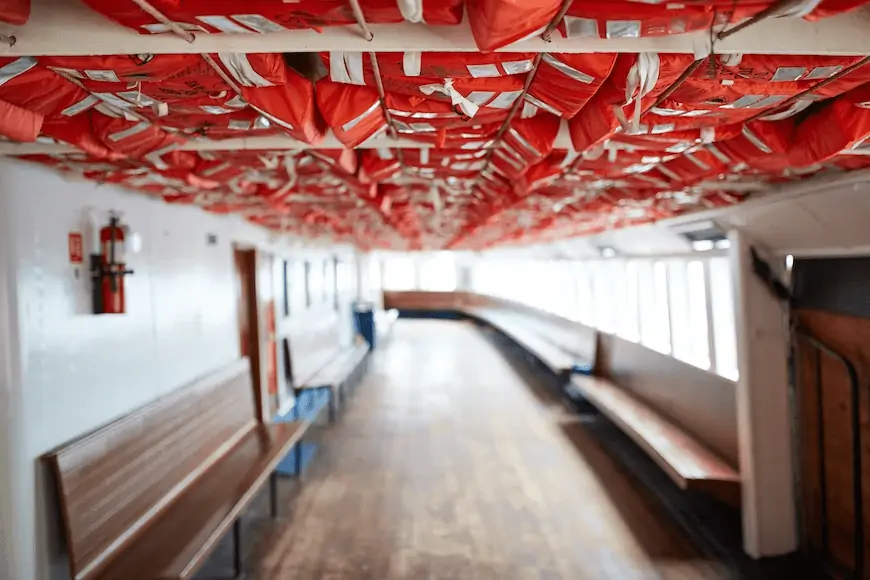 3. Make sure to have a good booking software
Having the option for guests to book a table lets you plan ahead and your customers can also be sure to have a table reserved. Therefore, it is important to use a flexible and customizable booking system, which is easy to use for your staff and guests as well. resOS's booking system allows you to handle bookings in whatever way that suits you best. Perhaps you prefer the more traditional way of receiving bookings on phone/email to then put in the bookings manually. Or maybe you would like to automate the process so that you can focus more on other tasks in your restaurant. Whatever you prefer, we are here to make sure that you and your guests have the best possible experience.
"The contact with the guest is smooth, being able to communicate via the system directly to the guest is something we appreciate. The booking confirmations have worked well and the guests have also shown them appreciation that they receive all information in the event of a booking / cancellation."

Mikaela Landing, restaurant manager Seaside Piren
Check out this case story about Seaside Piren and their experience with resOS' booking system.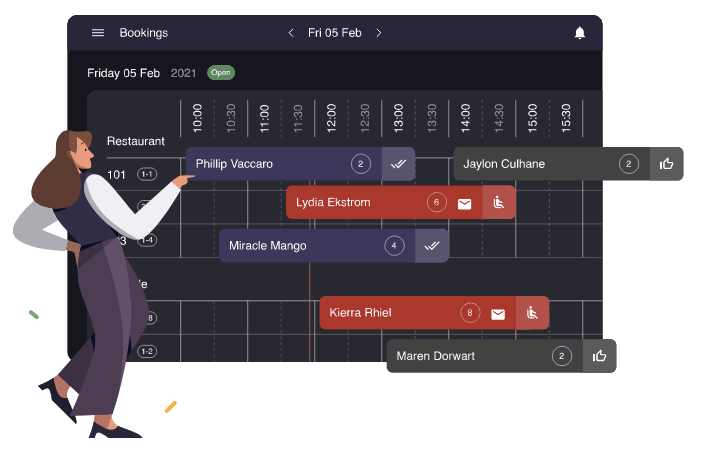 4. Choose a unique theme
It is of course a special way of dining on a floating restaurant by itself, but having a theme can make the place stand out even more. It doesn't have to be anything crazy, but since the restaurant is on water, a maritime look could be a way to go. If someone is into pirates, a pirate ship can also be a good idea. Specially, if they would like families with children to visit the restaurant, as kids will definitely be fascinated by this theme. Important is to establish a nice atmosphere where people enjoy spending their time. Furniture and decorations should also be bought around the chosen style.
5. Decide what food and drinks you want to offer
Point number 5 relates to the previously mentioned tips in point number 4. It is a good idea to somehow connect the food and drinks served to the overall theme of the restaurant. The most obvious dish on a floating restaurant is fish and seafood of course. However, if the style of the restaurant is something different, all other kinds of dishes can be served as well. As long as the menu relates to the theme and the other way around.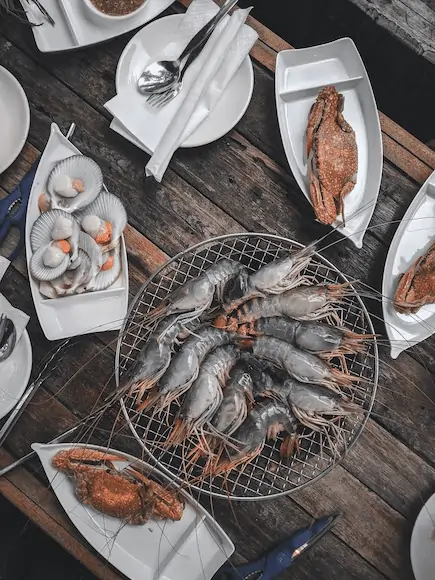 6. Provide entertainment
If your floating restaurant has a lot of guests coming with small children, then some entertainment for them could be a nice addition to the family dining. It could keep the kids busy while parents can have a nice chat at the table. However, if your restaurant is also open in the evening, then live music or a DJ can definitely lighten the atmosphere. People having a romantic dinner and friends gathering for some drinks will both enjoy this little extra service.
7. Come up with a catchy name
Last but not least, the name of your floating restaurant is essential as well. This is what people are going to remember and how they will refer you to friends and family. A name that can be remembered and pronounced easily is best. Again, if there is a unique theme, the name of the restaurant should somehow indicate that. Be cautious however, not to use a name that is already being used by another restaurant nearby.
Interested in trying out resOS?
Try now resOS and you can get one month's trial for any chosen paid plan. So, if you are interested in giving it a try, this could be a good starting point. Start by creating a profile here and if you need help or have any questions, you can always reach us at [email protected].