We'd all like to think that having delicious food, and a good ambiance will be enough for a restaurant to succeed. But these days, where most people handle their lives through their phones, being accessible online, is a major factor to consider. To make your restaurant more accessible for potential customers, it's almost a necessity to incorporate a booking system app for restaurants.
A booking system app for restaurants is not only about providing a platform to book tables, but it is an opportunity to enrich the customers' experience and enjoyment.
To do so, restaurant booking system apps offer ratings, reviews, communication channels, integrations with your other essential systems, and more.
With such elaborate options, it is vital to keep the interface as simple as possible so visitors have a sense of exploration and usability.
Restaurants can leverage the use of a booking system to show open spots, reduce no-shows, offer deals, and ensuring optimal capacity.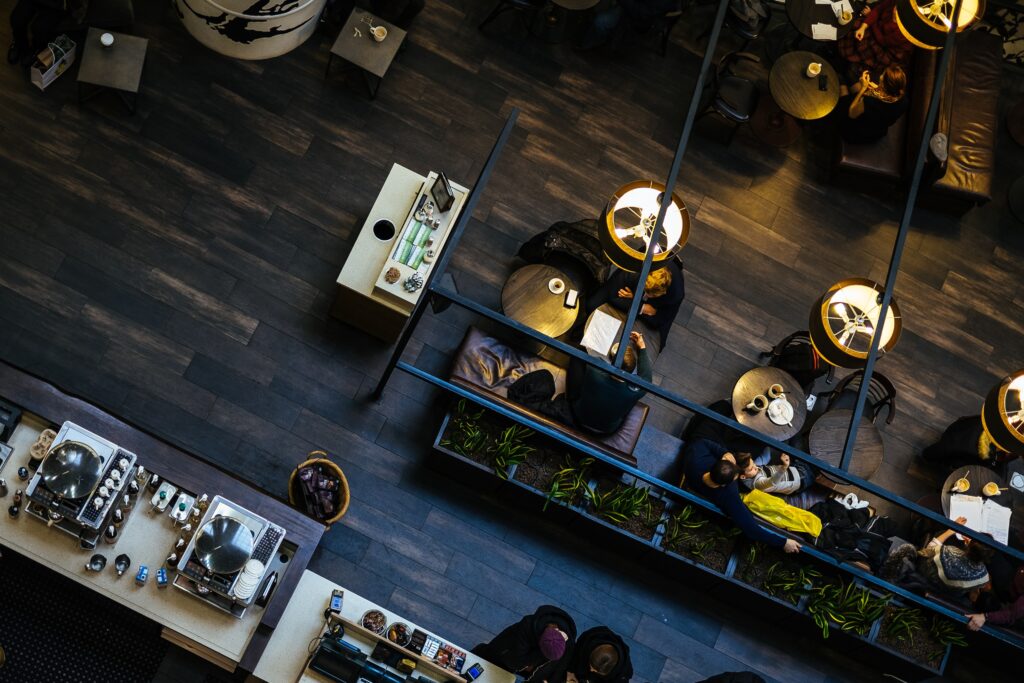 How to find the best booking system app for restaurants?
The booking system app is essentially the brain of your restaurant. For that reason, it is vital for it to be suitable for your needs as a restaurant owner. 
When trying to find the best booking system for your restaurant, there are a few key elements to consider. 

1) Define your needs
Your booking system app should be aligned with your way of doing business and your existing platforms. Would you like to be featured amongst other restaurants and businesses for easy overview and accessibility for your guests? Or would you like the system to allow reservations through your online platforms?
You could e.g. have in mind that having your own website and social media accounts and allowing reservations through them can create a strong and uniformed brand identity. Your restaurant booking system should match your needs for optimal results for your restaurant. 

2) Compare alternatives
Your new booking system app should not only align with your needs but also be compatible with your POS system, legal regulations, interface usability, and profit-making model. When searching for a new restaurant booking system app, you should try a few different software and test them in real life. Moreover, the cost of such a system should be considered, too.  

3) Find out how it can impact your business
Accessibility to the customer is vital, yes. But how about a wider impact? Your restaurant booking system app should reduce your no-shows and balance your table count so it is manageable and stable at all days.
How can your new system do that? You can set a deposit charge for reservations, send SMS reminders and email notifications, and even create profiles for guests who previously did not show up for their bookings.
Through such a system you can also create an easy overview, have a secure built-in communication channel between you and your guests, and of course, collect reviews and feedback from your guests to always know what they think and keep constant improvement.
A smart system will also allow you to have a loyalty club almost effortlessly. It can collect information as birthdays and special occasions dates and automatically send an attractive deal offer for those days, and by doing so, increase the likelihood of returning happy customers.
What is the price of a booking system app?
When it comes to a supporting system, as vital as it might be, price always plays a part. There are a lot of different systems, where you can get started for free. But, when it comes to all these different kinds of reservation systems, the preferred business model usually consists of a pricing structure that changes according to the needs of the business.
How would that look? For instance, the price will be adjusted to the number of bookings per night or the number of tables. If you have 6 tables, and even if they are always occupied, this will be factored in when agreeing on the price. This means that you can get started for free (is it rude to mention our own service here? ;-), when you're first starting out, and then the price will increase alongside your success.
But before you agree and sign, make sure to try the system yourself. Most software will allow you to use them during a test period (or create a free account). Make sure to do it and consider the different elements discussed previously.

What are the benefits of a booking system app for restaurants?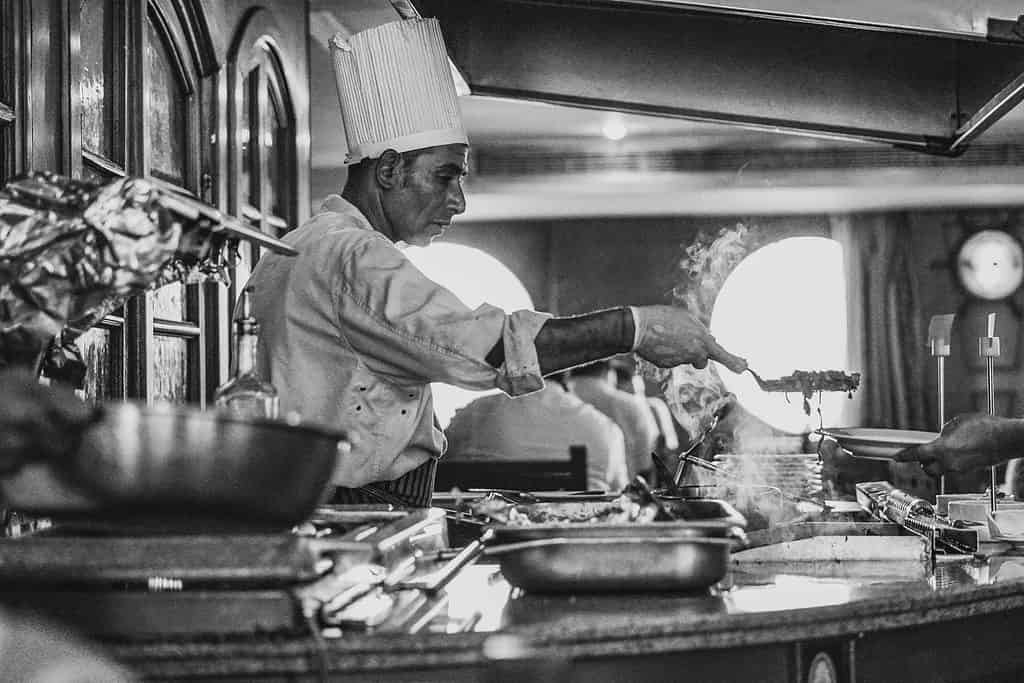 Your life as a business owner/manager is filled with plenty of tasks: managing your staff, making sure the venue is always in top shape, ordering and receiving raw materials, running administrative tasks, hosting your guests, and so much more. The list is endless! One thing you really don't have is extra time.
A restaurant reservation system has many advantages for you as a restaurant owner and your staff at the restaurant. Almost all these features are aimed at one major goal: saving you time and making your day easier.
The most important thing for a restaurant is to have happy guests. In order to better focus on your guests, your restaurant reservation system should be able to:
Automatically send out SMS and email notifications
Manage online table management
Manage guest bookings
Reduce no-shows
Make sure reviews and ratings are automatically collected
Restaurant booking system tips
When choosing a new restaurant reservation system, it is important to figure out what's truly important to you. If you're not sure of what to pay attention to, take a look at the following general tips for choosing a restaurant reservation system.
Simple setup
Pick a software that makes your life easier, not harder! Minimum downloads and minimum changes to your existing systems are what you should be looking for. If the new system has an app so you can be in control anywhere you go - you've got a winner!
User-friendly interface
There's no point in choosing a system that requires hours of learning and endless tutorials. Choose one that is intuitive, easy to understand, and easy to navigate.
Great customer service
When it comes to software, it is absolutely vital that you can easily seek help. Because even the best software needs a support team. And when we say support, we mean real people, not an impersonal chatbot. By the way, maybe you need to contact customer service just to make sure they know you love the product?
This is definitely a plus but doesn't be quick to say you can live without it. Remember, the whole point of the new system is to make your life easier. Why not choose a system that is linked to your social media accounts if such an option exists? Then you can make reservations, be reviewed, and thank your sweet guests for wonderful reviews from the same platform. Fantastic, isn't it?
A new restaurant reservation system is an opening for many exciting developments for your business. Be sure to make the right choice for your restaurant and your needs! 
Ready to try a user-friendly booking system app?
Try resOS' online restaurant booking system and experience all the great features that comes with it. All features are included in all plans (even the free plan). Among these features are a visual floor plan, wait list, no-show management, prepayment feature, Google reservations, table management and much more.
Register for a free account here and get started with resOS for free. You can also sign up to one of the paid plans and get 30 days free. All resOS' subscriptions are with no binding.