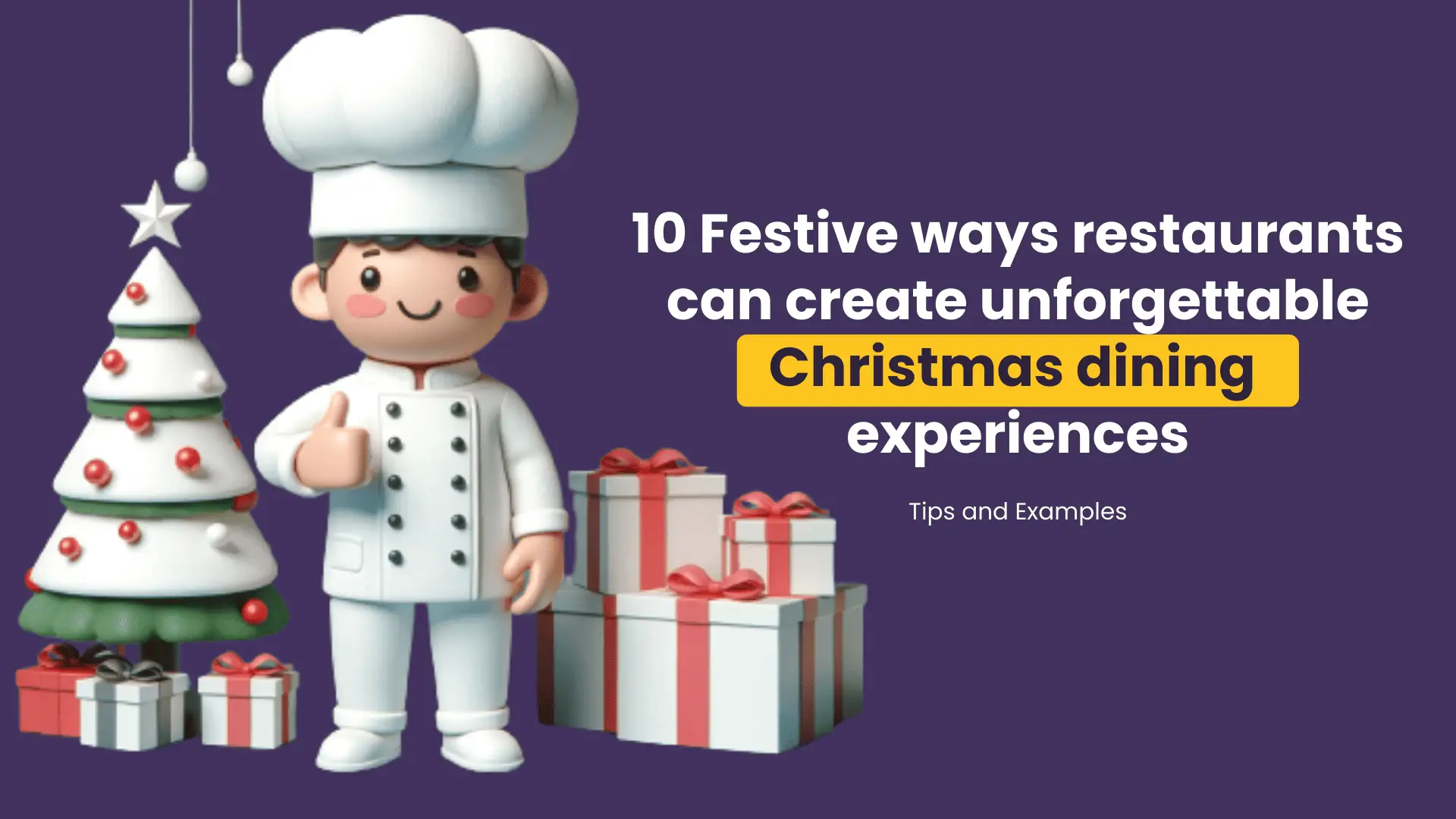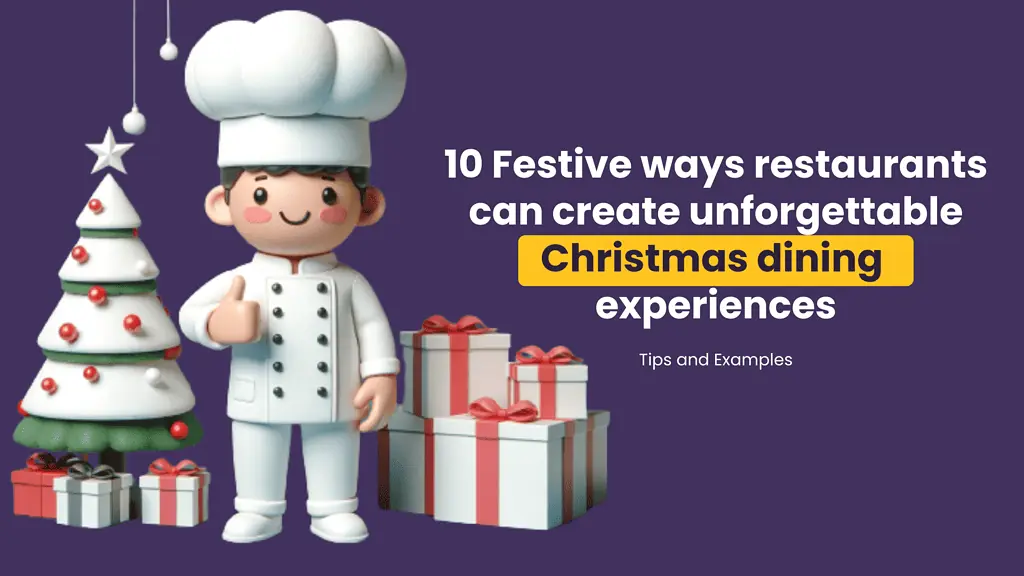 As the holiday season approaches, restaurants across the globe are gearing up for one of their busiest times of the year. Christmas is a time for family, friends, and of course, good food. And for many people, that means dining out at their favorite restaurant.
If you're a restaurant owner, you know that creating a memorable Christmas dining experience is essential to attracting and retaining customers. After all, the holidays are a time when people are looking for special experiences to share with their loved ones.
In this article, we will discuss 10 festive ways restaurants can create unforgettable Christmas dining experiences. By following these tips, you can make sure that your restaurant is the go-to spot for holiday celebrations this year.
Embrace the spirit of the season
1. Themed decor and ambiance
Christmas isn't just a holiday; it's a feeling, and creating a holiday-themed setting is crucial. According to the research from Kocaeli University, festive decor and warm lighting can significantly influence customer choice, drawing in those seeking a cheerful, holiday ambiance.
Consider traditional decorations like Christmas trees, garlands, and twinkling lights, but don't be afraid to add your own unique touch to create a distinctive atmosphere.
Pro Tip: Incorporate elements of your local culture or traditions into your decor to create a sense of authenticity and community spirit.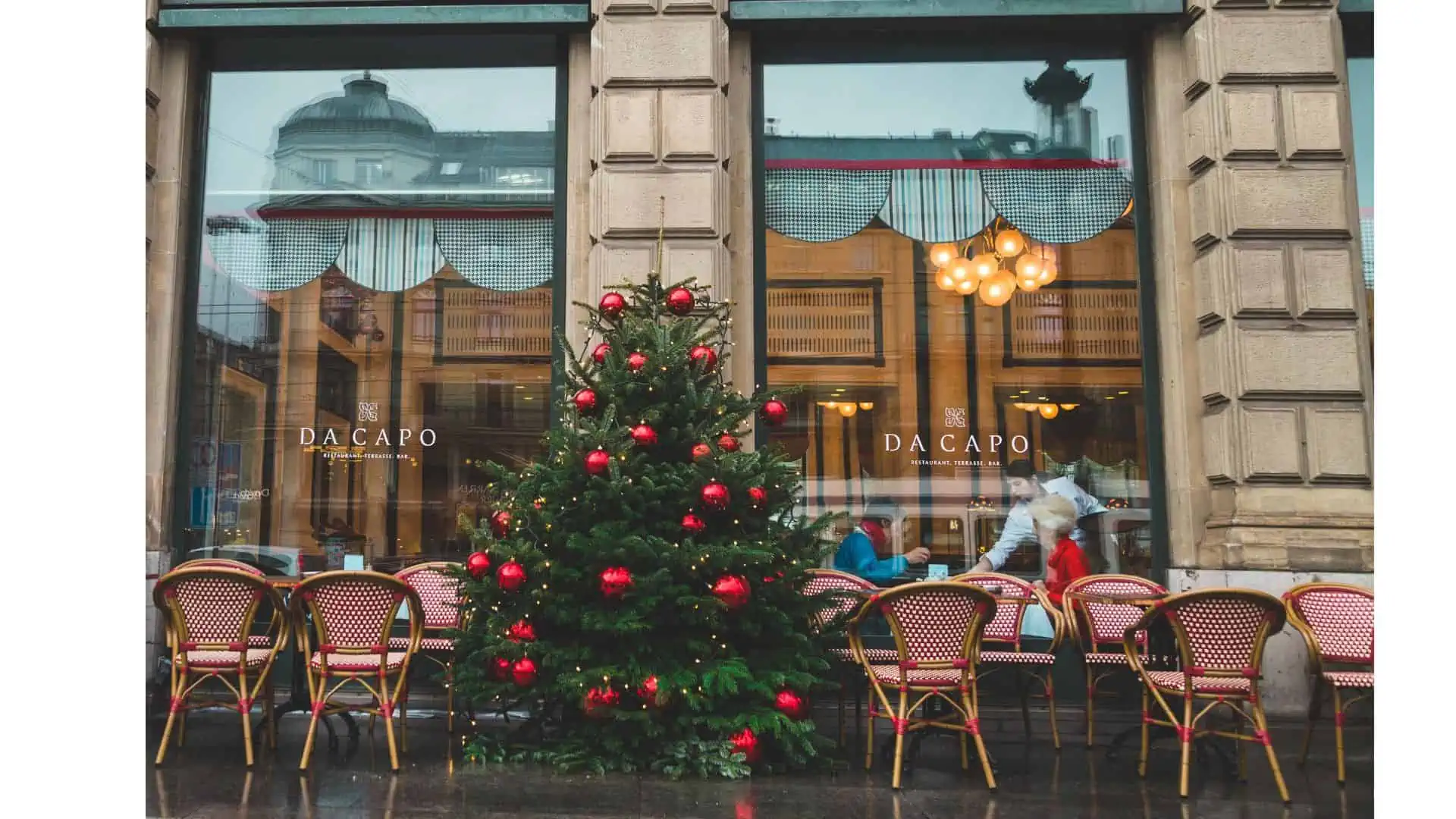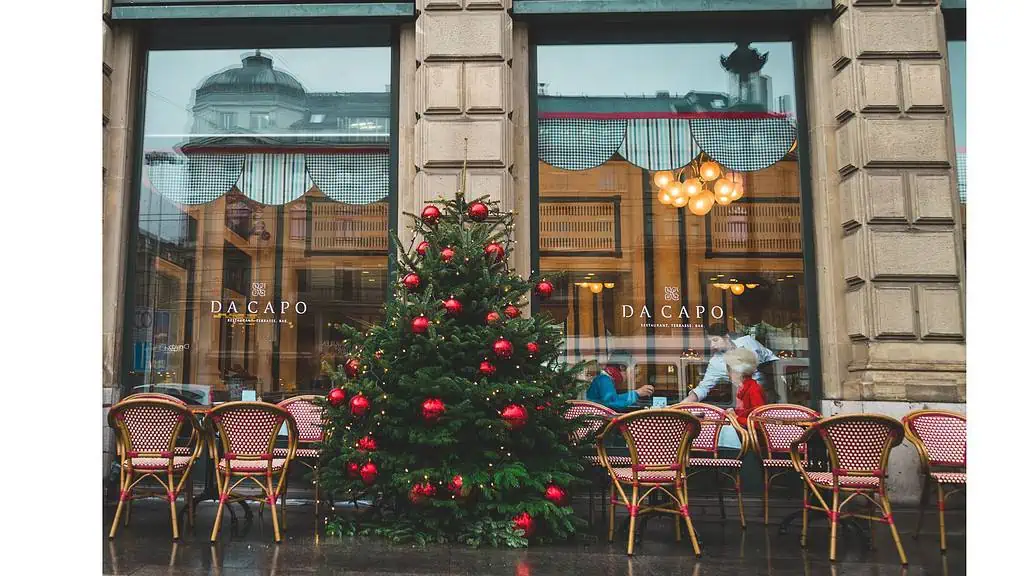 2. Special seasonal menus and culinary delights
Designing a unique Christmas menu can be a significant draw for customers. Offering exclusive holiday dishes creates a sense of celebration and encourages guests to partake in the seasonal spirit.
Consider incorporating classic Christmas flavors like gingerbread, peppermint, and cranberry into your menu.
Pro Tip: Broaden your menu's appeal and showcase inclusivity by providing gluten-free and lactose-free choices to cater to a diverse clientele.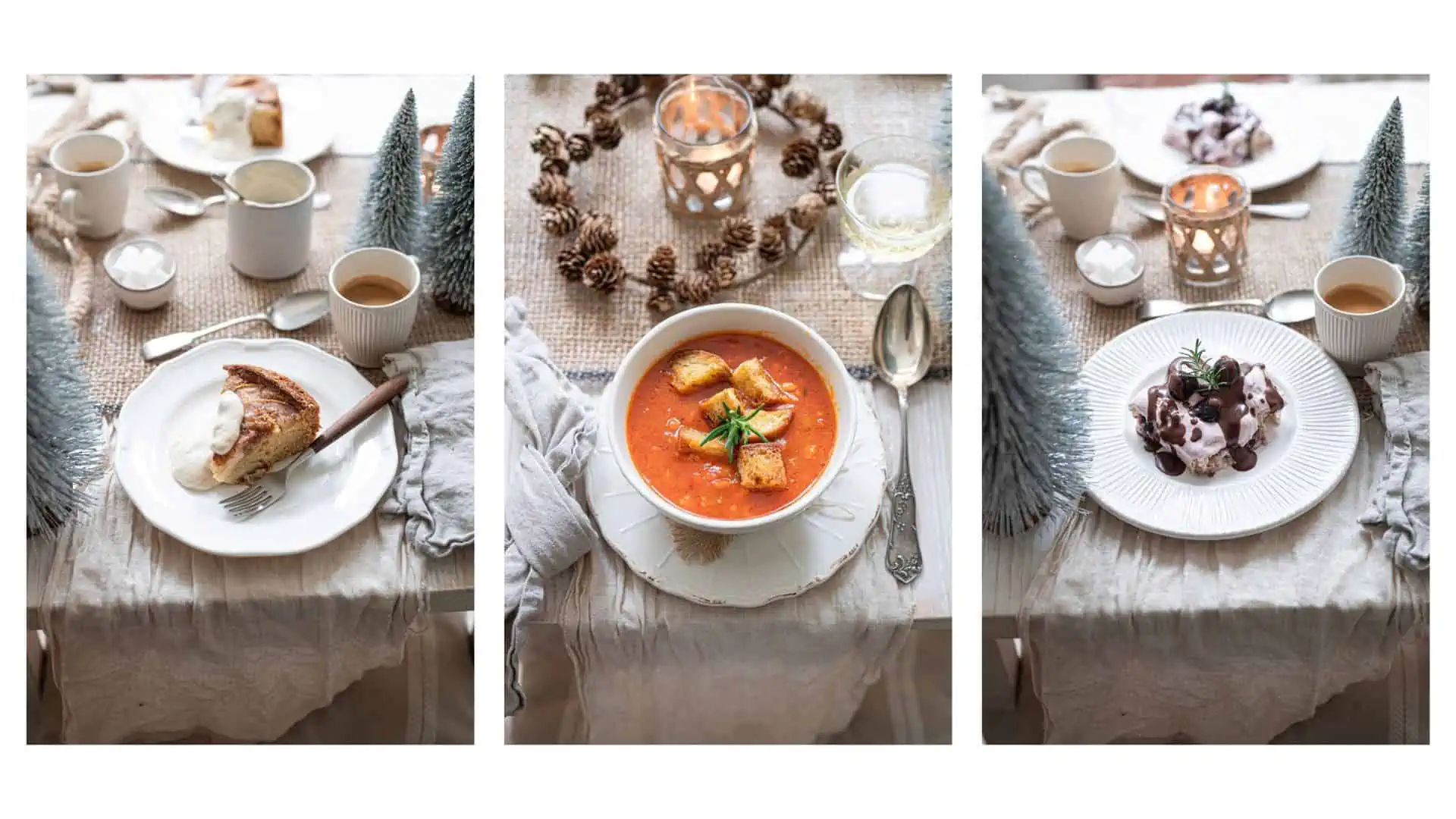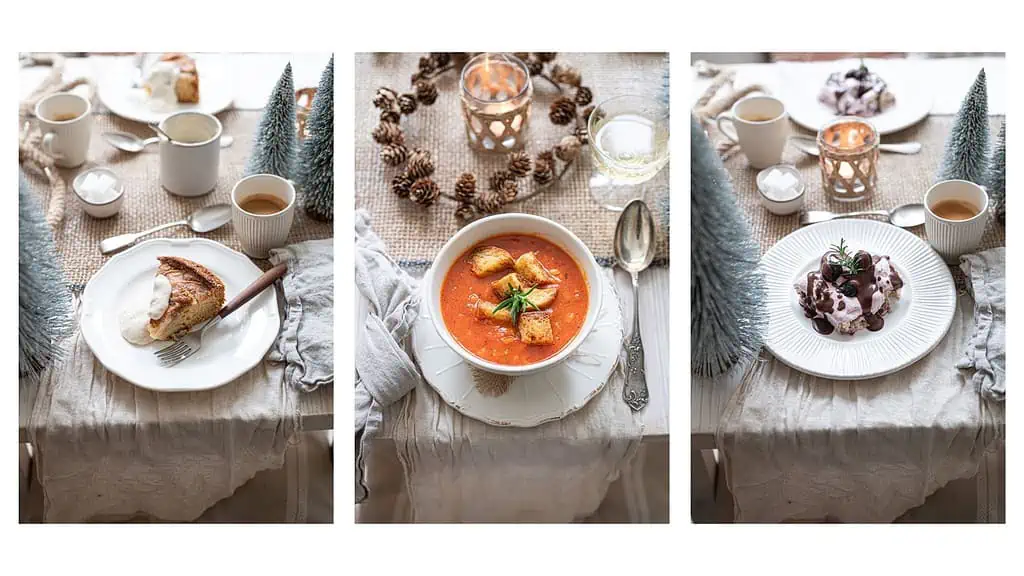 Get inspired by one of our clients Spritz who just launched Xmas boxes for their clients 
Use technology for seamless experiences
3. Simplify reservations
Implementing an efficient online booking system, such as resOS, can streamline the reservation process for your customers. This convenience can significantly enhance the overall guest experience.
Pro Tip: Customize your online booking system to offer personalized options and add-ons during the reservation process, allowing guests to tailor their dining experience. For instance, allow them to pre-order special menu items or request seating preferences.
4. Personalize service and customer engagement
Utilize the booking system to personalize customer experiences. Sending personalized messages or exclusive offers to guests who make reservations online can help build engagement and loyalty.
Pro Tip: Use guest data from the booking system to offer special preferences or surprises during their dining experience, fostering a sense of exclusivity and care.
For example, if a guest mentions a birthday or anniversary in their reservation, consider offering a complimentary dessert or a personalized greeting from the chef.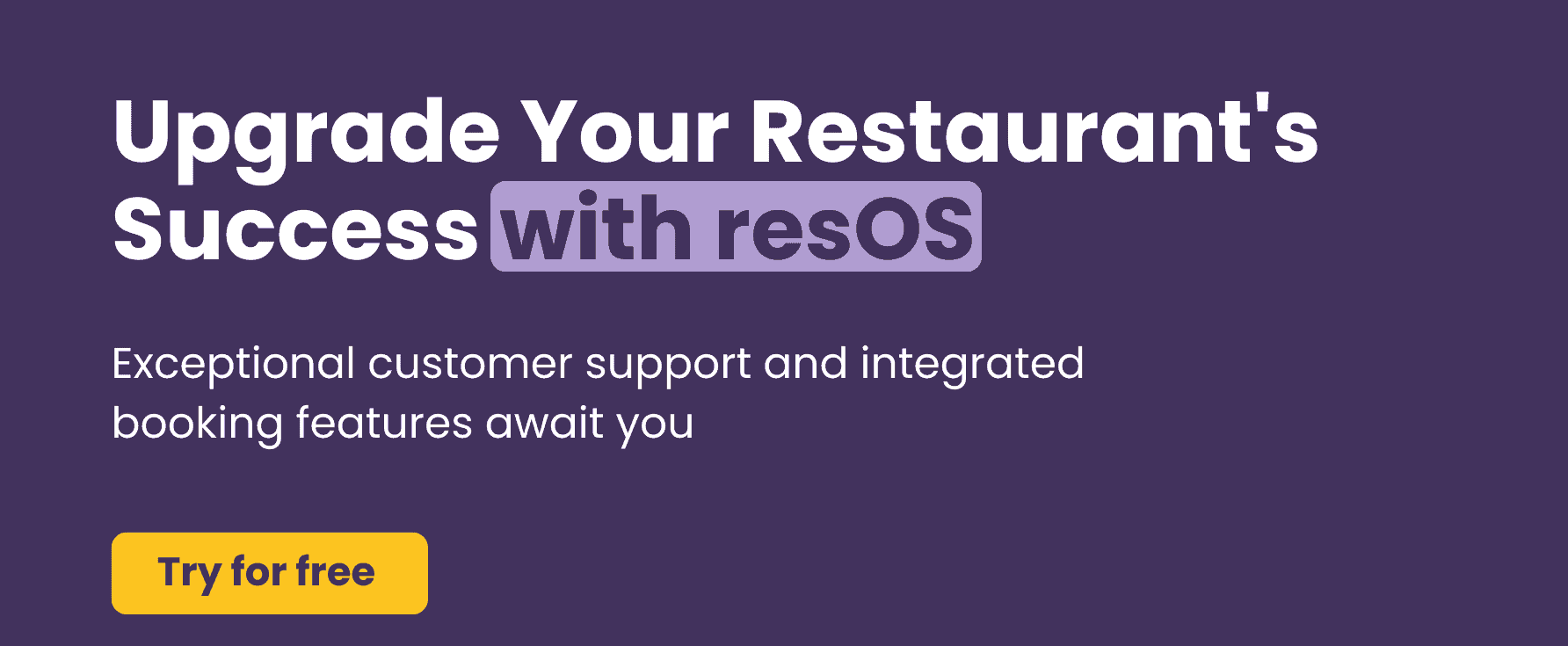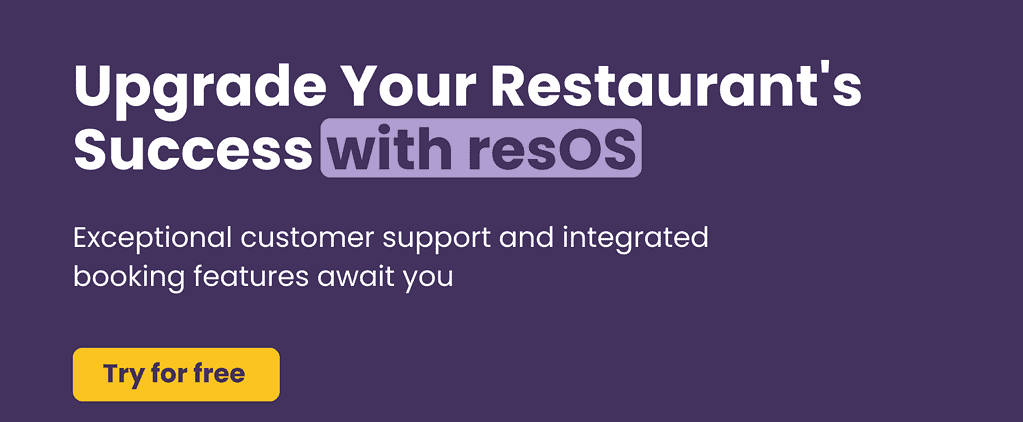 Implement engaging activities and entertainment
5. Live music or entertainment
Offering live music can significantly impact the dining experience, attracting customers seeking a lively and entertaining atmosphere.
Pro Tip: Schedule diverse entertainment that aligns with different demographics or themes to cater to a wider audience and create a varied, engaging atmosphere.
Consider hosting a children's choir performance or a jazz ensemble for a more sophisticated ambiance.
6. Themed events and workshops
Hosting special events or workshops can enhance customer engagement, offering unique experiences that go beyond standard dining.
Consider organizing gingerbread house decorating classes, wine tastings with holiday-themed pairings, or festive cooking demonstrations.
Pro Tip: Encourage social sharing during these events by creating unique hashtags and motivating guests to share their experiences. This organic word-of-mouth marketing can attract new customers and enhance the event's reach.
Involve the community in social sharing
7. Charity initiatives and giving back
Engaging in charitable activities positively influences customer perception and demonstrates a commitment to the community.
Partner with local charities or organizations and donate a portion of your proceeds during the holiday season.
Pro Tip: Involve guests in your charity efforts. For instance, donate a portion of a special menu item's proceeds to a chosen charity and inform guests about their contribution through the booking system or in-restaurant signage.
8. Collaborate with local businesses
Partnering with local businesses can enhance your reach and draw in more customers seeking collaborative experiences.
Collaborate with local Christmas tree farms, handcrafted decoration vendors at the Christmas market, or even nearby holiday-themed pop-up shops to offer exclusive promotions or packages.
Pro Tip: Leverage each other's customer bases for mutual benefit. Cross-promote each other's businesses and offer discounts or special offers to customers who patronize both establishments.
Promotions and marketing strategies
9. Leverage social media and email campaigns
Use social media and email marketing to promote your Christmas offerings, creating excitement and spreading the word to potential customers.
Share enticing photos of your festive decor, special menu items, and entertainment schedule.
Pro Tip: Create a sense of urgency with limited-time offers or early access specials for followers or subscribers.


10. Early Bird offers and Loyalty Programs
Entice customers with early booking discounts and loyalty rewards, encouraging repeat visits and building a loyal customer base.
Pro Tip: Implement a loyalty program that rewards not just spending but also engagement, such as social media shares, referrals, or feedback.