With this guide, we will walk you through how easy it is to add a booking system on Google. It won't take more than a few minutes, and then you will be ready to receive table bookings from guests when they find you on Google!
With a booking system linked to your restaurant's Google profile, it becomes easy for guests to book a table through the click of a button. This guide will show you how to link it with your resOS booking system or through the booking system you are currently operating with.
On the picture below, there is an example of how it may look on Google when a guest looks up your restaurant.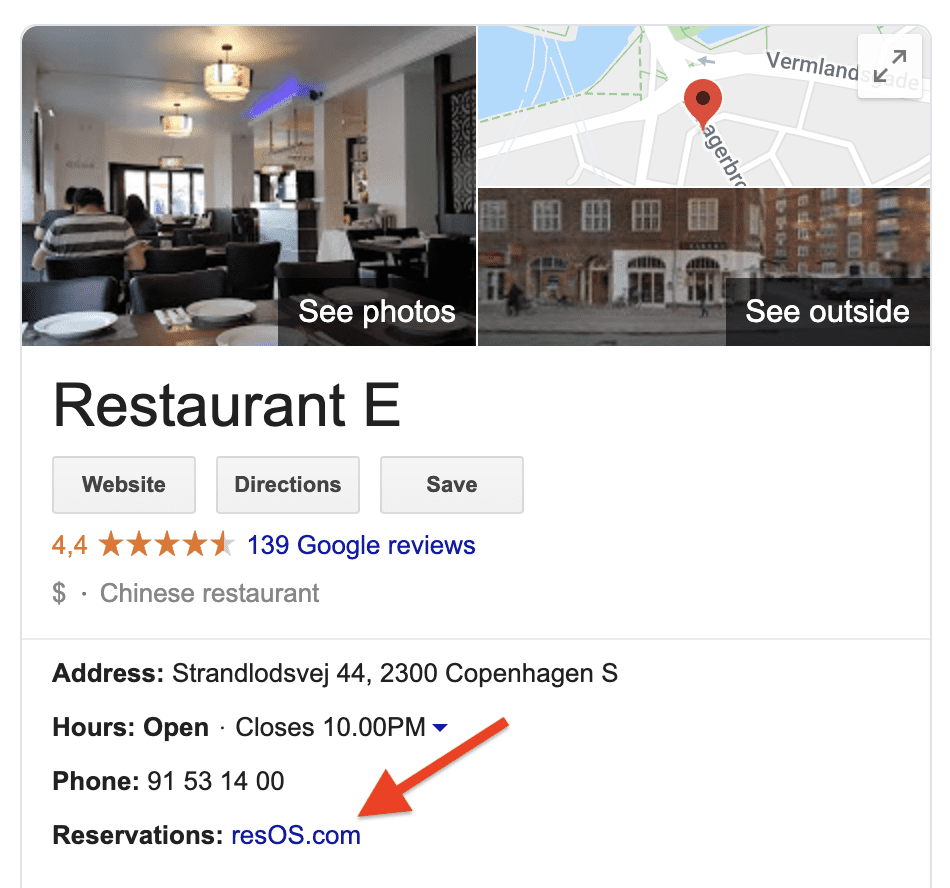 Follow these steps and add your booking system to Google
1. Find your booking link at the bottom of your resOS profile under ''Link to your booking page''. The booking link should look similar to the following example, with your restaurant name at the end:
https://resos.com/en/book/your-restaurants-name.
2. To add your booking system to Google, you need to log in to your restaurant's My Business Profile on Google. OBS: It is important that you make sure that the Google profile's category is "restaurant". Find out how you change the category.
3. After logging in, go to the "Info" menu on the left side.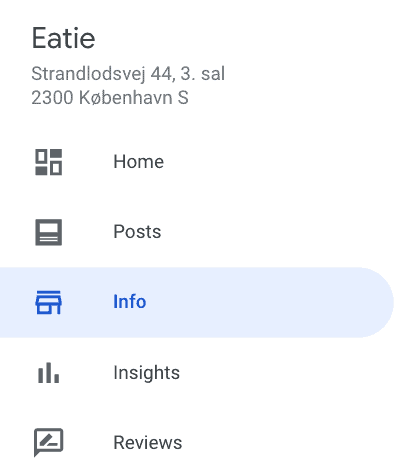 4. In the Info menu, scroll down to the "Reservations URL". Press on the pen icon and add the booking link in the field "Reservations URL".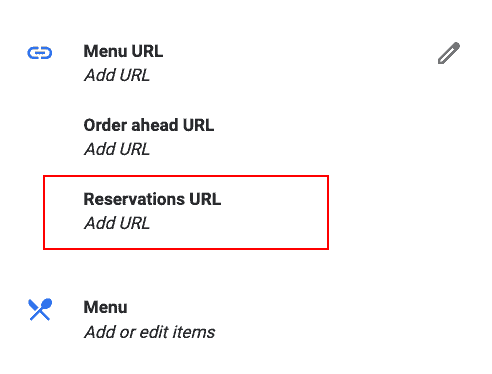 Lastly, save the changes which you have made, and then you will be ready to receive bookings directly on Google. It may take a couple of minutes for Google to update your profile with the latest information.
Booking system on you Facebook page?
Do you also have a Facebook page and you want to add your booking system to that as well? See how to add your booking system on Facebook just as easily as on Google.
If you have any questions about adding your booking system on Google or any other questions, you are always welcome to contact us at [email protected].