With this guide, we will walk you through how easy it is to add a booking system on Facebook. It is very easy and won't take more than a couple minutes.
By linking your reservation system to your restaurant's Facebook profile, you make it possible for visitors to book a table directly from Facebook. Follow this guide to add your resOS booking system or the booking system you are currently operating with.
The image below is an example of what the booking button will look like on your restaurant's Facebook page when you have correctly linked it to the profile.

1.To connect your reservation system, you must log in to your restaurant's Facebook Profile
2. After logging in, press the blue ''Add a button'', on the right side.

3. In the following pop-up window, press ''Book with you'', and then press ''Book now'' just below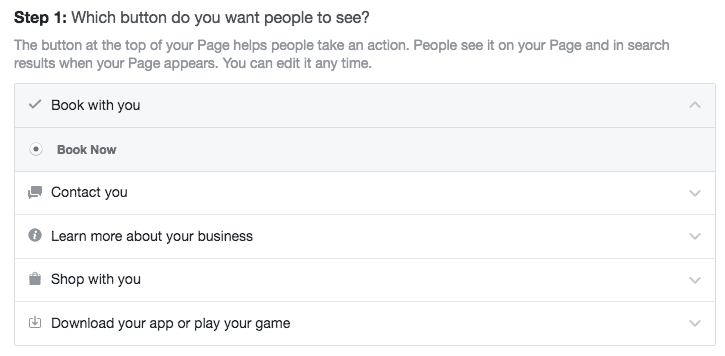 4. Press ''Next'' and then press the ''Link to Website'' box. Here you add your reservation link, which can be found at the bottom of your resOS profile under ''Link to your booking page''.

When a guest presses the booking button, the booking page will look like the following example but with your restaurant's name at the end: https://resos.com/en/book/you-restaurants-name.
Press ''Save'' and then ''Quit''. Your booking system has now been added to the restaurant's Facebook page and you are now ready to receive bookings via your Facebook.
Booking system on your Google page?
Do you also have a Google page, and want to add your booking system to that as well? See how to add your booking system on Google just as easily as you do on Facebook.
If you have questions or other inquiries, you are always welcome to contact us at [email protected].