This guide will show you how easy it is to set up your takeaway system in resOS' restaurant system. It will only take a few minutes. With this guide, you will be ready to tailor your takeaway system and receive orders in no time.
Activate takeaway in resOS restaurant system
The first step in the process is to find the settings for your takeaway system. Go to your restaurant page → dashboard → settings → takeaway. You will then be presented with the following page in "general settings":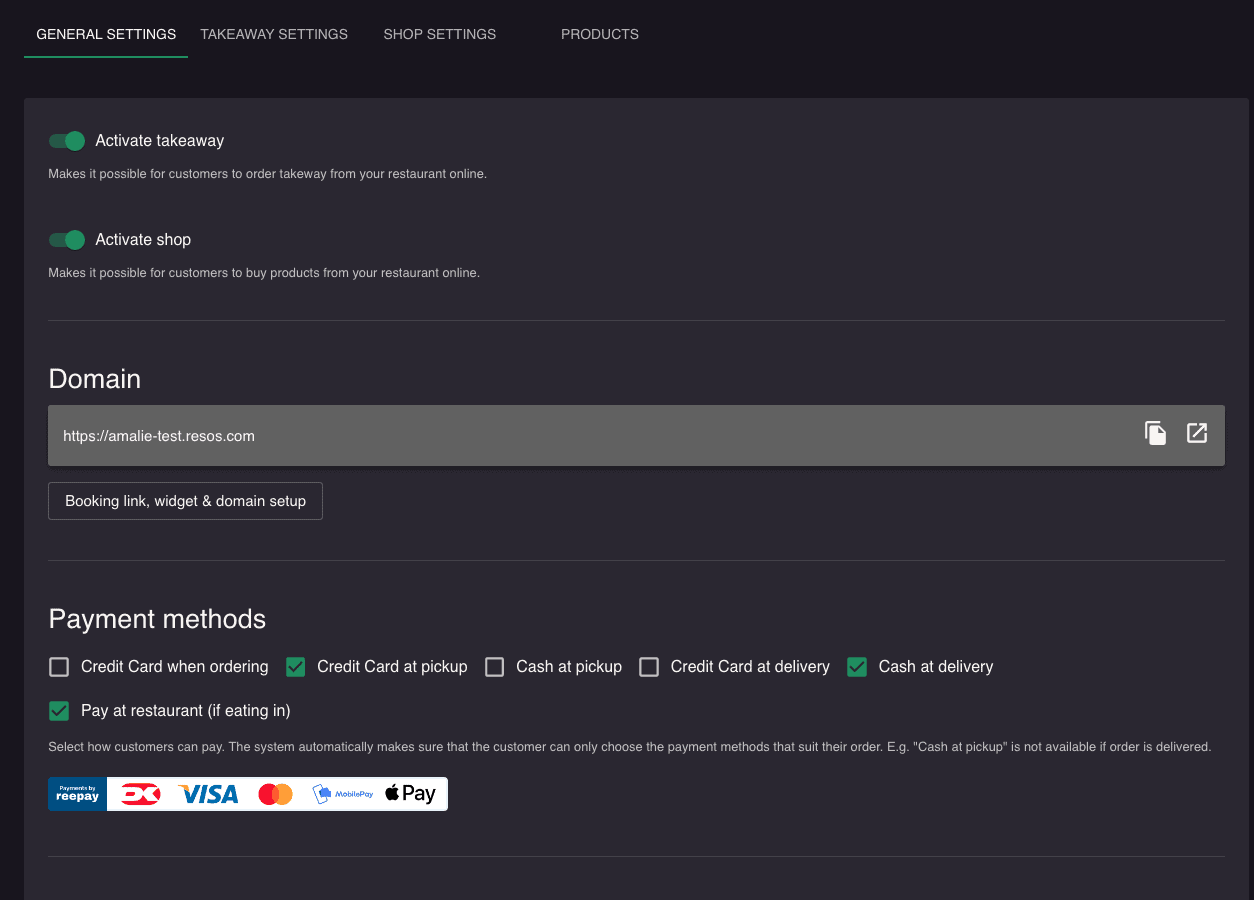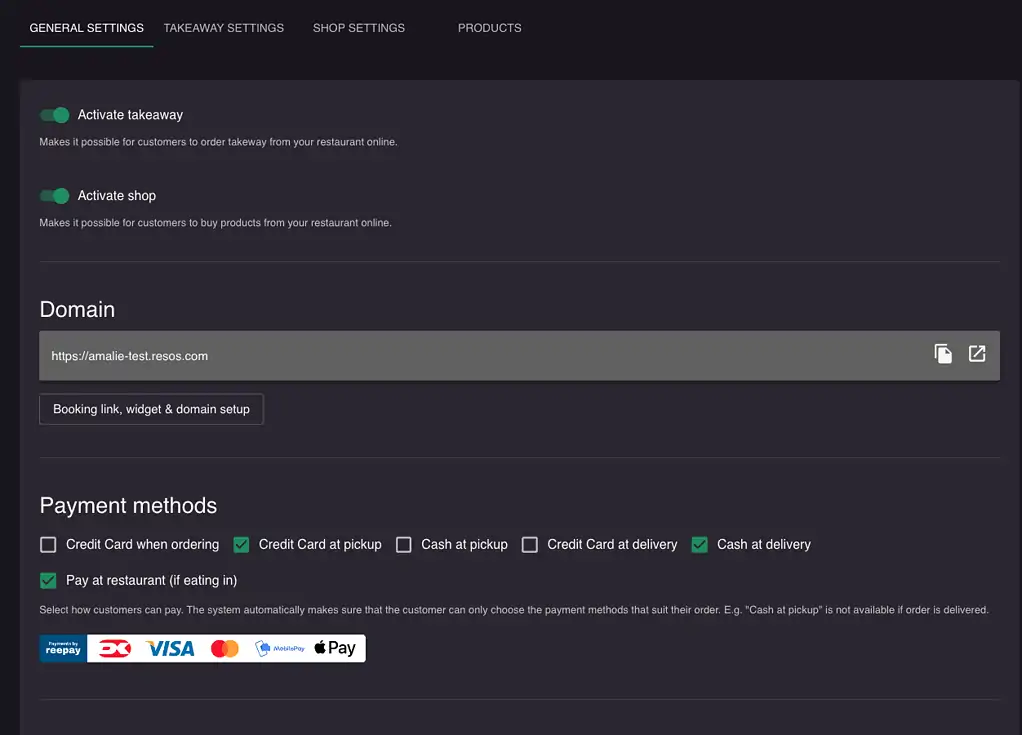 In general settings, you have the option to activate takeaway. This makes it possible for customers to order food from your restaurant online.
At the same time, you have the opportunity to decide, which payment methods your customers should be able to use.
Customize your personal takeaway system
resOS' modern takeaway system also allows you to tailor your takeaway system to match your restaurant's setup and service preferences. In the top box of the Takeaway page, you have the option "Takeaway settings". Here you can set up a personalized welcome message to your potential customers. In addition, you can also activate and tailor delivery, pickup, and the possibility to enjoy the order in the restaurant.
Below you can see the "Delivery" settings. Here you can set the default delivery time, delivery fee, minimum order threshold, free delivery threshold, and how many days it is possible to order in advance.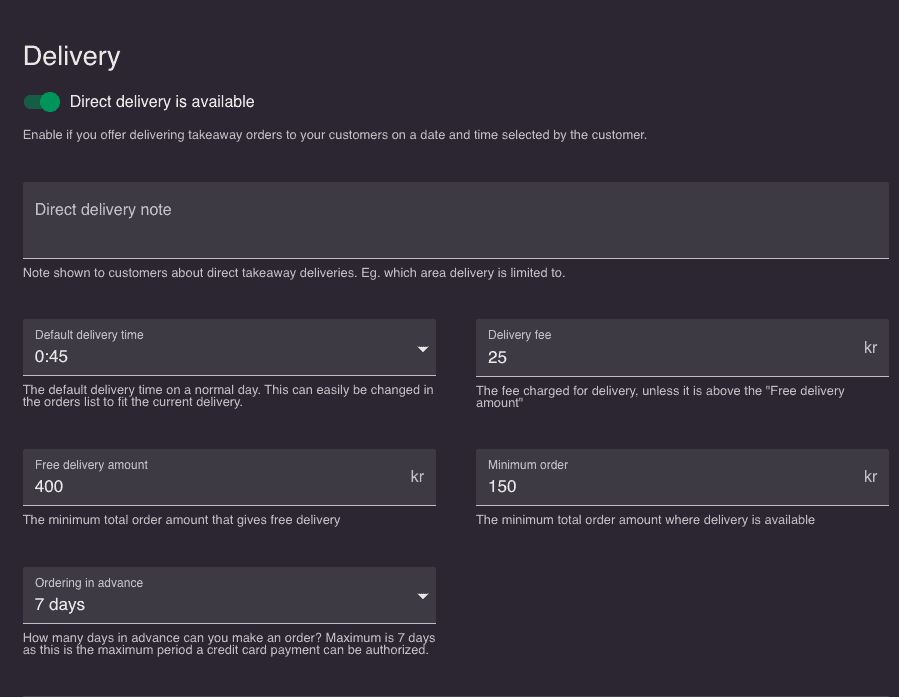 As shown below, it is also possible to decide whether your restaurant should be available for pick-up and whether you can eat the order in the restaurant.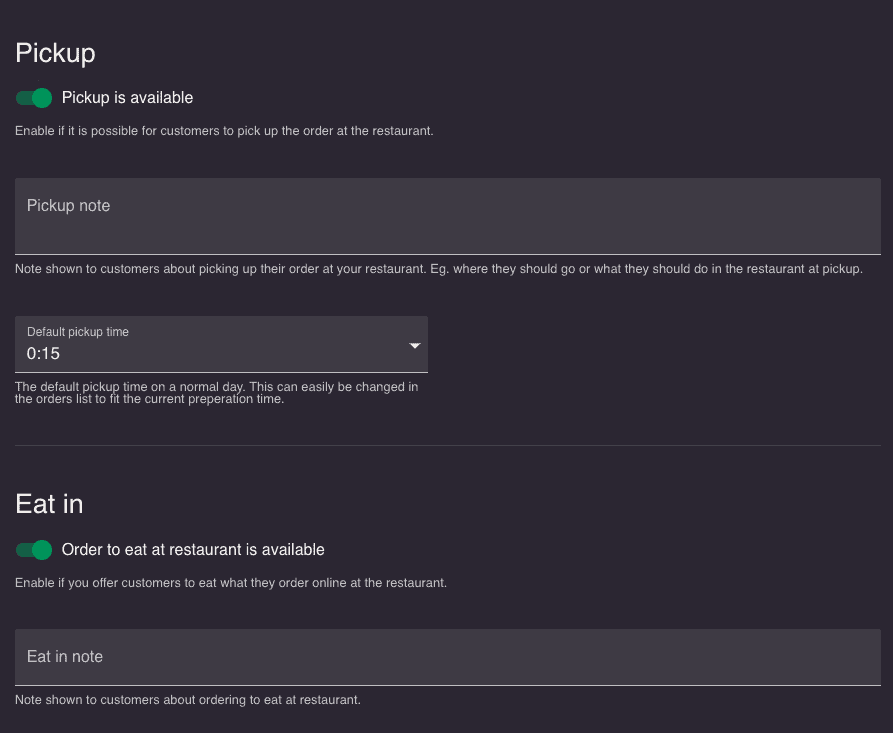 resOS' modern takeaway system allows you to bring food to your customers in full accordance with your own preferences.
If you have any questions or if you need assistance when setting up your takeaway system. Don't hesitate to contact us at [email protected].