Does your restaurant have a great selection of wine or do you make some special sauces? Maybe you even have some unique drinks? When you're using the resOS takeaway system, you can get a free webshop addon with it. With the webshop function, you can sell your special products directly to the customer.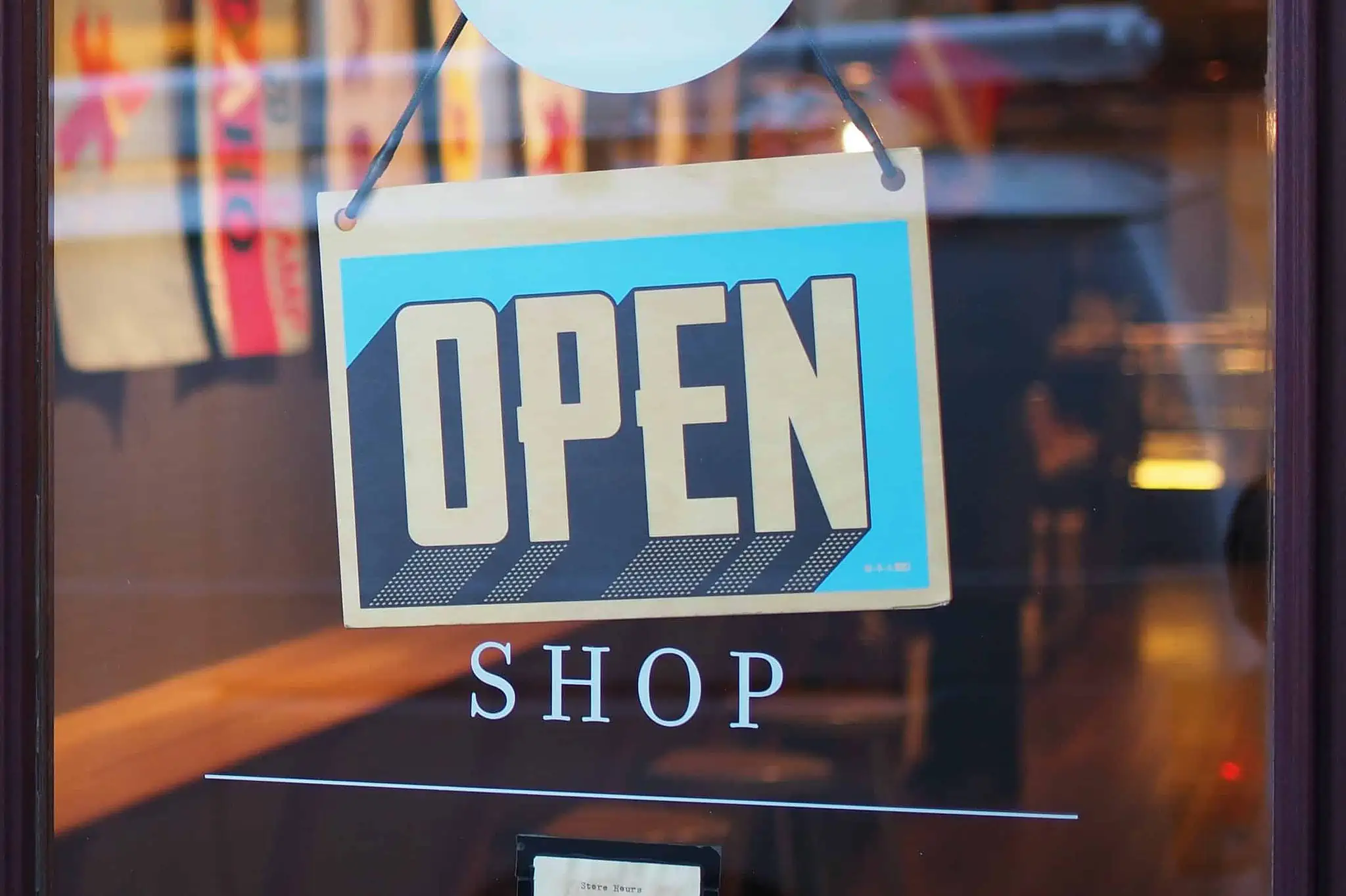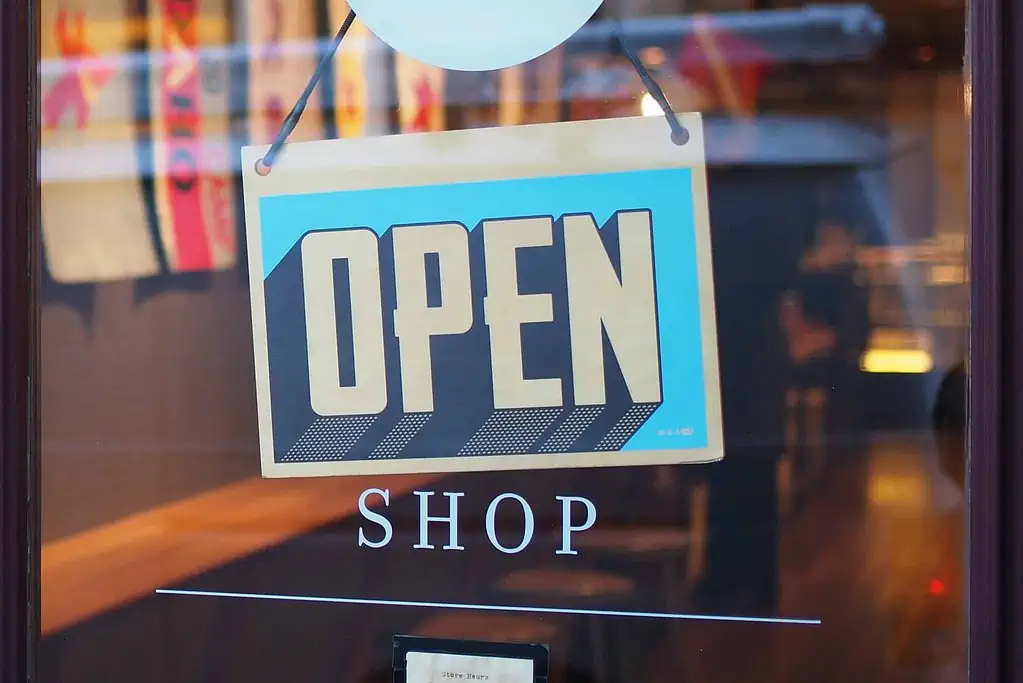 Why do you need a shop, at your restaurant?
Many restaurants have their special recipe sauces or world-class wine. You can sell all products of your choice in the shop. The customers may want to use your products in their own cooking or enjoy your wine at their dinner. This is now a very easy task for your customers if you have the resOS takeaway system.
Set up the shop system
The shop is simple and easy to setup. It works the same way as setting up your takeaway menu. You add a category, for example, wine, and then add all your products with pictures, info about the product, and its price. You can customize your shop menu, to look exactly as you want it. In the picture below, you can see an example of how a shop could like, with the different categories.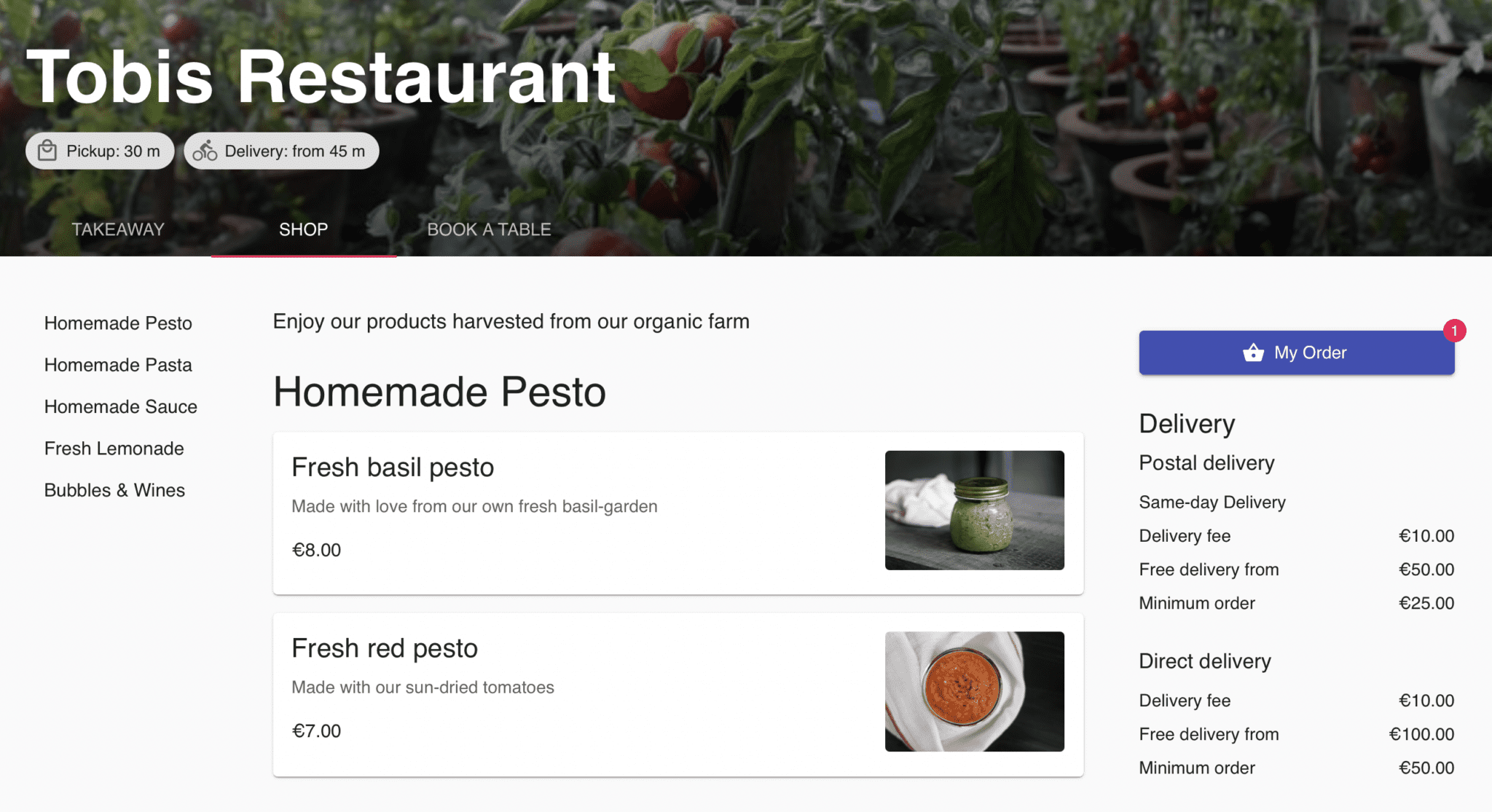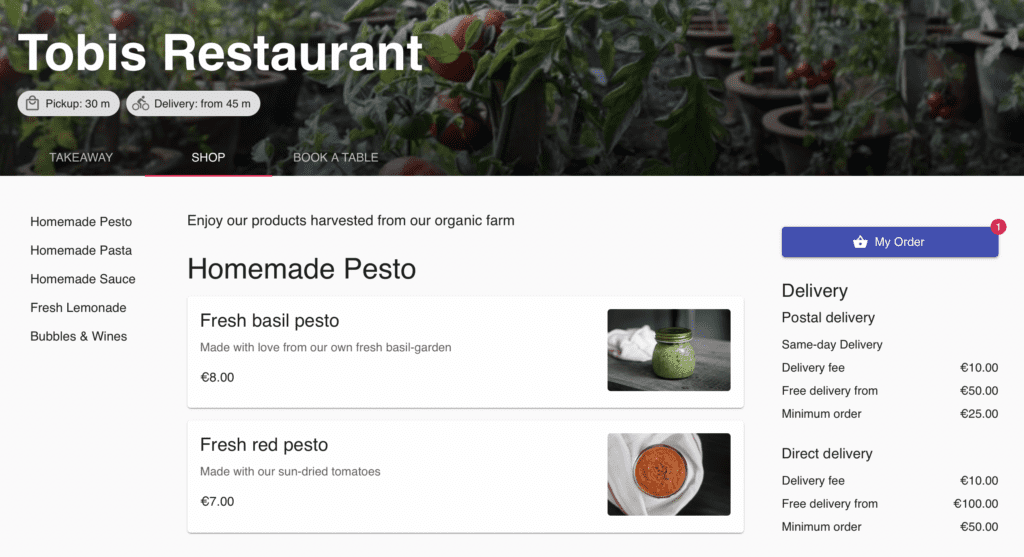 Do you want to try out the resOS shop function?
If you want to try out the resOS shop function, including all the other features, you can read more about it here. If you have any questions regarding the system or resOS in general, you can contact us here. We will be happy to help you.