A locally-owned café with freshly made meals and sustainable ingredients – yes, this is what you can expect when visiting restaurant Pickle in the Middle! This amazing restaurant is a breakfast and lunch place located in Unley, Australia. You can enjoy a plant-centric menu with different types of bowls, granolas, and toasts. And of course, a lot of deliciously pickled foods!
It's super important for this restaurant that they can really spoil their guests with an amazing food experience and great customer service. To be able to fully focus on the food and the guests' needs, it was important for the restaurant that the staff did not have to spend a lot of time on manually managing tables and reservations. Everything that has to do with reservations and table management had to be run automatically via a smart and user-friendly system. This is where resOS comes into play. Keep on reading to find out why restaurant Pickle in the Middle chose to use resOS.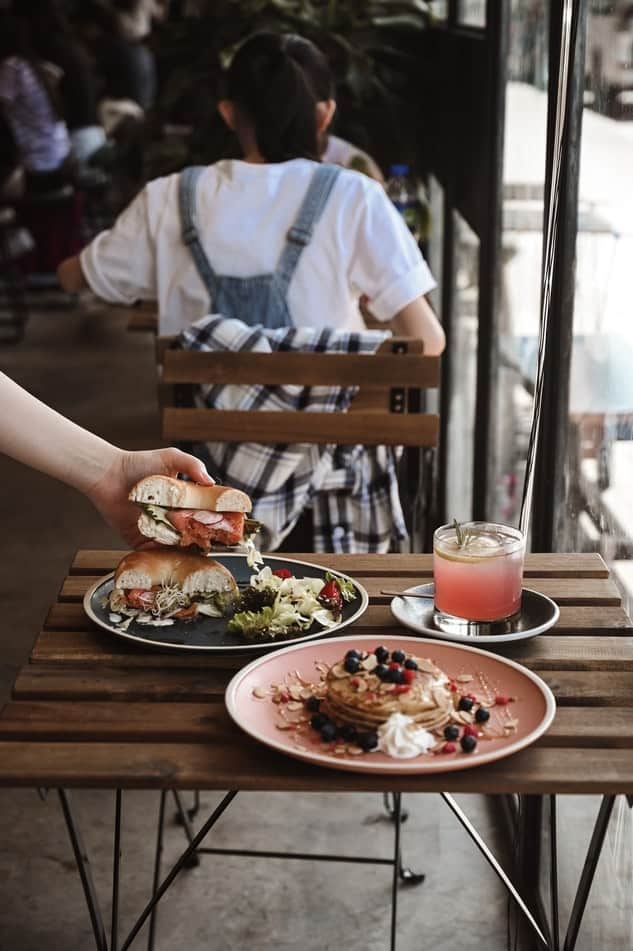 Affordable price for a premium product
The main reason for Pickle in the Middle to choose resOS was the price of the system. The restaurant was searching for a low-cost restaurant system that still had all the necessary features, which is exactly what you get with resOS. A premium product with affordable pricing. To keep prices affordable for both small and large restaurants, we charge based on the total number of bookings per month the restaurants receives or creates in the system. Also, regardless of what plan you choose, all features are included.
Check out the price plans here and sign up with 30 days free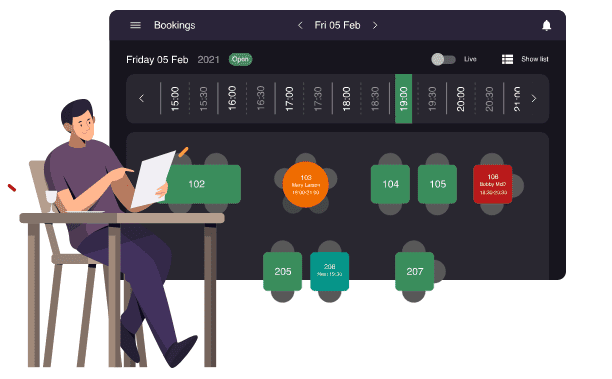 "resOS is really well priced that it's not eating into our bottom line too much"

Restaurant Manager Luke Halloran, Pickle in the Middle
Efficient and automatic table management
The café really appreciates that resOS have increased efficiency when it comes to table management. In addition to providing a full overview of table bookings, resOS also shows how long walk-ins can be seated.
"We run a very busy brunch cafe that can quite often be full from breakfast until we close and we need the tables to run very efficiently".

Restaurant Manager Luke Halloran, Pickle in the Middle
Before they started to use resOS, Pickle in the Middle had a booking system where the staff needed to confirm each individual booking manually. The staff had to spend a lot of time accepting and organizing bookings. Today, the management of bookings is almost completely automatized with the help of resOS.
"resOS streamlines the whole process and keeps track of all of our bookings so we only have to look at them each day. It's also able to keep notes on customers so we can gain more information about them".

Restaurant Manager Luke Halloran, Pickle in the Middle
Get to know more about resOS and all of its features here!
Try resOS 30 days for free
Do you also want to run your restaurant more efficiently? You can create an account and try out resOS for free. You can also sign up to one of the paid plans with 30 days free and no binding. Do you have any questions about how to get started? Don't hesitate to contact our customer support who is always there to help. Send an email to [email protected] and we will get back to you as soon as possible.
In addition, we always want to develop our product to best suit your preferences. Therefore, we always welcome feedback to implement your wishes as far as possible. We look forward to hearing from you!