Restaurant Bocado in Sweden is the place to go when you're searching for the Spanish atmosphere and hospitality without having to leave the heart of Gothenburg. You and your company will be well taken care of and enjoy tasty tapas food. Combine the amazing food experience with a lovely atmosphere, and occasional live performances, and you will not be let down. You can find this gem in the lobby of Televerket's old house at Kaserntorget 11 in Gothenburg, Sweden. To be able to completely focus on the food and giving guests an amazing customer experience, it was important for restaurant Bocado to find an online booking system that can help them with efficiently handling tables and reservations. This is where resOS comes into play. Keep on reading to know more about why Bocado chose to use resOS' online booking system.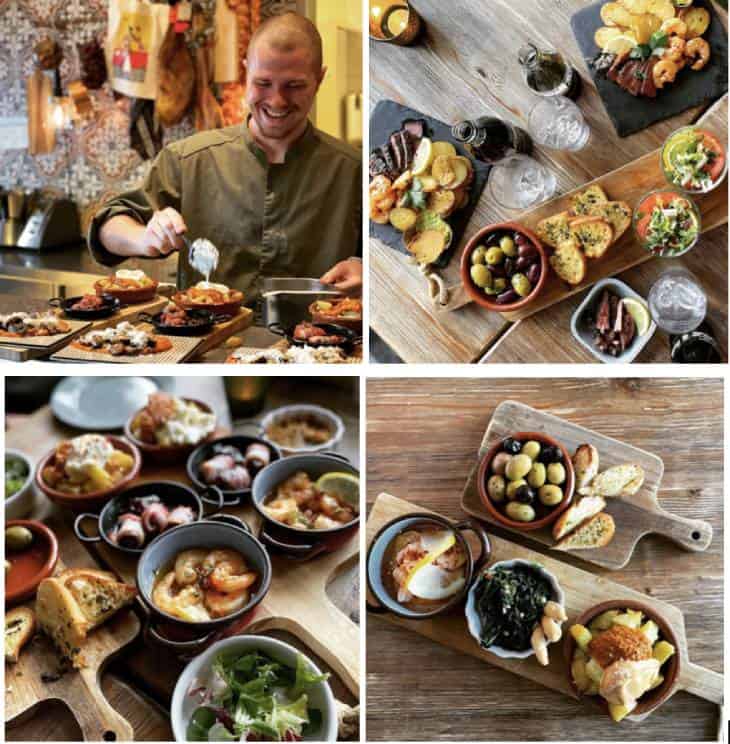 Efficient and user-friendly system
One of the most important aspects to Bocado is having a simple and user-friendly booking system that can be integrated into their own system, and support the restaurant and the rest of their operation. Then they found resOS – an operating system that is open, smart, and easy to use in any kind of restaurant.
Thomas Ochman, who runs Bocado, expresses his gratefulness for experiencing better flexibility in their daily work since discovering resOS. He also mentioned the quick and responsive service that the support team of resOS has given him and his employees.
"The functions in the system work smoothly and are easy to understand. They are "reasonably complicated", that anyone can understand and use.

Thomas Ochman, Restaurant Bocado


The floor plan – a real game-changer
"The biggest change for us, that resOS developed, was definitely the floor plan function, a real game changer functionality that we like".

Thomas Ochman, Restaurant Bocado
With the visual floor planner the restaurant can get a complete overview of bookings and tables in real-time, see available, reserved, and occupied tables at a glance with smart color codes, and make it easier to allocate guests and improve daily routines.
Read more about the online table planner here.
User-friendly and clear booking overview
Thomas from restaurant Bocado expressed that the simplicity and clear overview you get from working with the booking system, are of the reasons why he chose resOS to run the restaurant bookings. The simple interface and design of the system has helped them give quicker and better service to their guests. The calendar view and the opportunity to send out notifications about bookings to the employee's own cell phones are also very much appreciated by Bocado.
"There are other exciting and interesting functions that resOS offers that we haven't really had the chance to use yet, for example the pre payment feature and the takeaway system"

Thomas Ochman, Restaurant Bocado
Restaurant Bocado has only used the resOS booking system quite limited so far, but they are ready to further explore resOS and its features.
Would you like to know more about Bocado in Gothenburg? Then click here to come to their website.
Try resOS 30 days for free
Do you also want to run your restaurant more efficiently? You can create an account and try out resOS for free. You can also sign up to one of the paid plans with 30 days free and no binding. Do you have any questions about how to get started? Don't hesitate to contact our customer support who is always there to help. Send an email to [email protected] and we will get back to you as soon as possible.
In addition, we always want to develop our product to best suit your preferences. Therefore, we always welcome feedback to implement your wishes as far as possible. We look forward to hearing from you!