The waiting time is finally over! This is a feature we're really excited about, and hopefully, you are too. It's one of the most requested features from our customers so we're really happy to finally add the waitlist to the resOS app store.
The waitlist allows both your guests and yourself to add their details to the waitlist on busy days, making it easy for you to quickly fill an empty table and keep your tables full all day long.
How to get started
In resOS, head over to the Apps section and activate the waitlist app. From there you can choose to add the waitlist to all your opening hours or you can go into Settings > Opening Hours and activate the waitlist for any individual opening hour.
How it works
The waitlist app comes with a few different settings. Firstly, you can activate the waitlist on the specific opening hours you'd like. Maybe you don't want guests to be able to sign up for the waitlist Friday morning, but it should be possible Friday evening, that's just fine, you decide when it should be possible for your guests to sign up.
When a time is fully booked on Friday evening, or maybe hit the max interval setting for a time, the time would normally disappear and therefore not be available for your guests. Instead, it will now show as a waitlist time indicated by the yellow color (see screenshot below).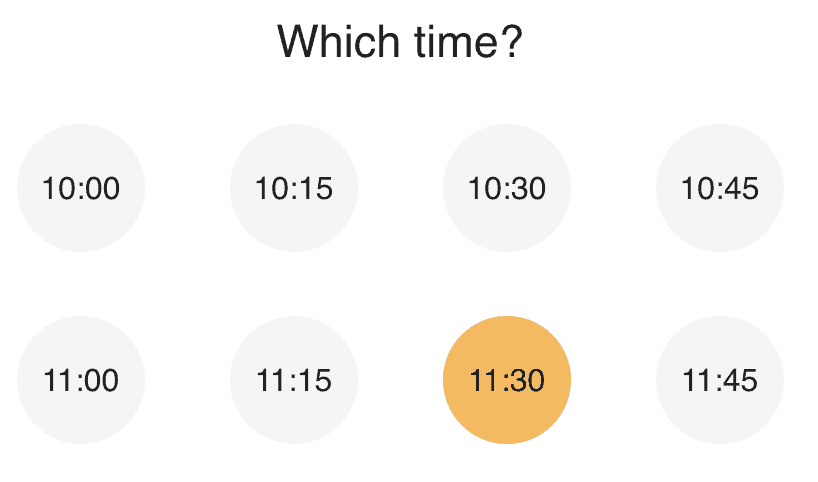 Secondly, you can manually add a guest to the waitlist through the resOS web and native apps, using the "Waitlist" button next to the "Booking" and "Walk-in" buttons.

All waitlist entries will be shown on your normal booking views, where they will be shown in a blue color (see screenshot below). From here you can handle waitlist entries as you'd like. You can open it as a normal booking, convert it to a booking and give them a table, or you can drag and drop them directly onto a table, which will change it to a booking.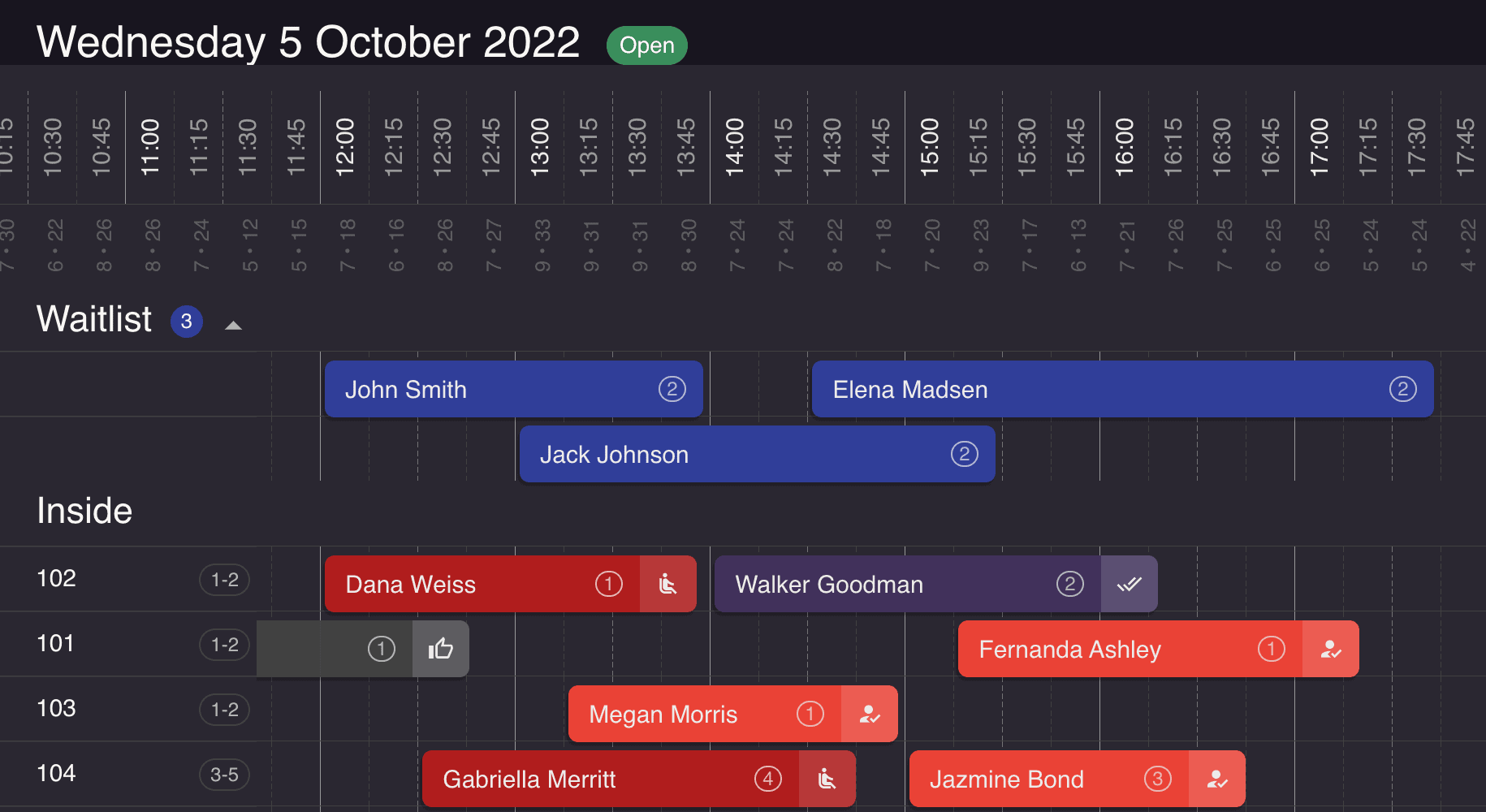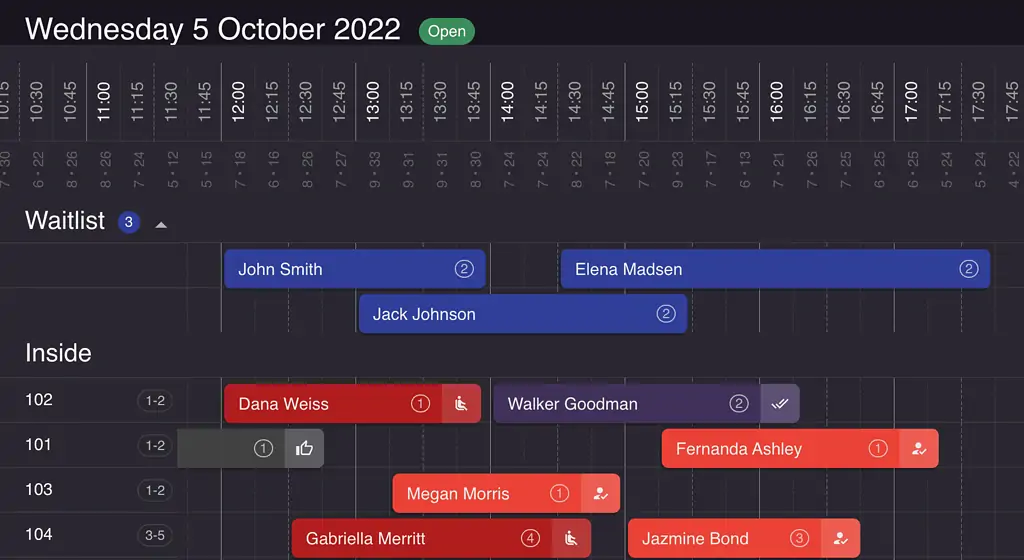 Currently, it's only possible to handle waitlist entries manually, meaning the system can't automatically change a waitlist entry to a booking, but it's something we already have on our list of improvements.
If you have any questions or feedback regarding the waitlist, please contact us at [email protected]. We would love to hear your thoughts about it.