Are you dreaming of owning your own restaurant? Picture the sizzle of a hot skillet, the laughter of satisfied guests, and the fulfillment of sharing your culinary creations with the world. But before you dive into this flavorful adventure, there's a crucial ingredient you can't overlook: a winning restaurant business plan.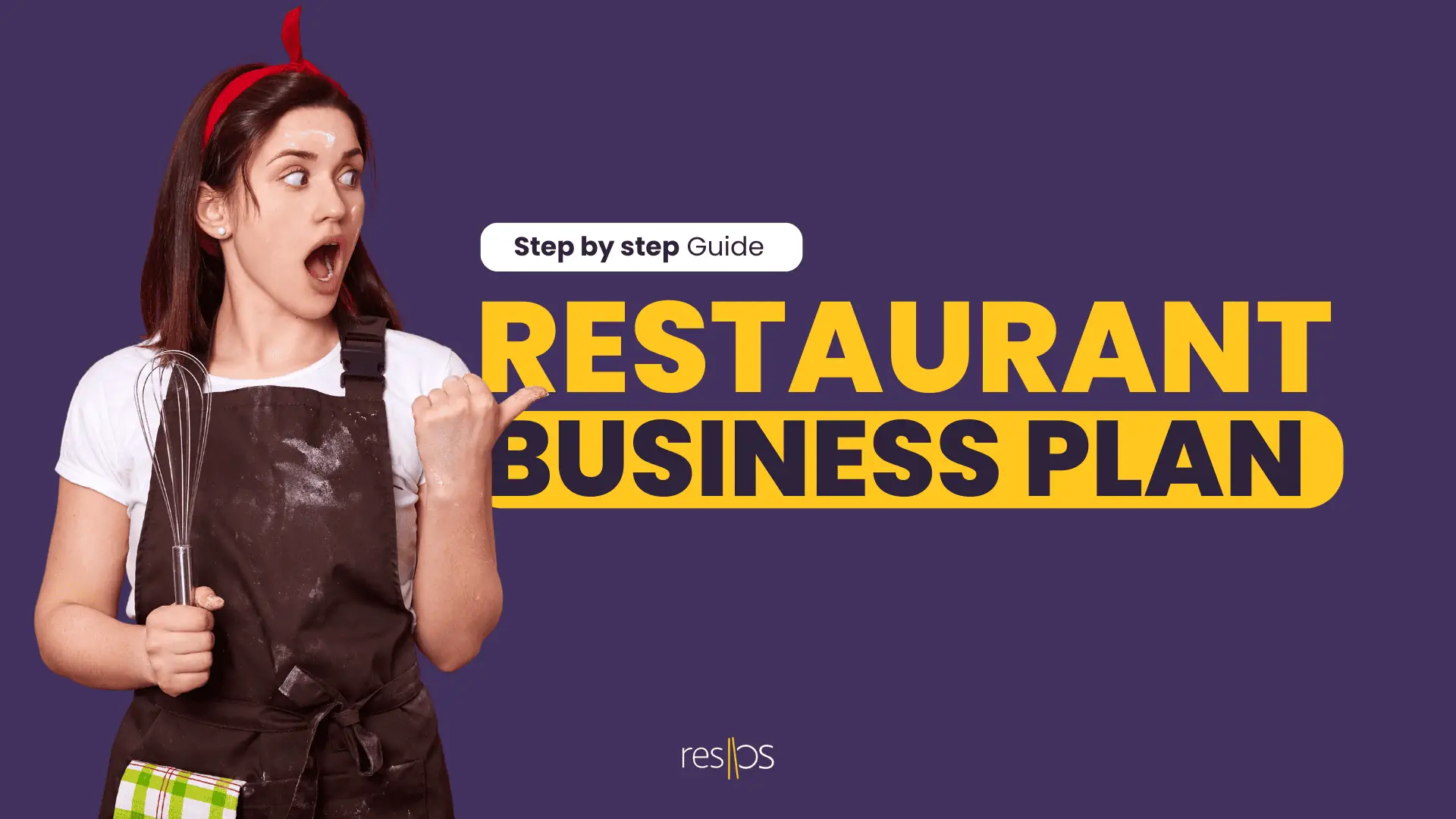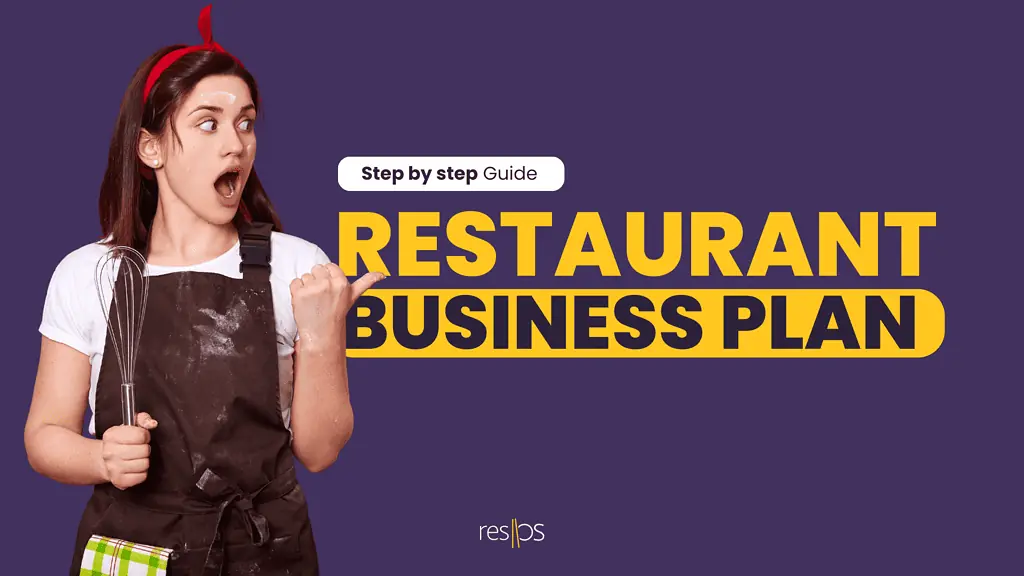 What is a business plan for?
A business plan is a vital document for every restaurant owner. It provides a roadmap for success, helps secure funding, guides financial and operational decisions, mitigates risks, and facilitates effective communication.
Just like any other business, a restaurant needs a well-crafted business plan to ensure its success and sustainability. Without a business plan, you risk operating in the dark, making decisions on a whim, and facing unexpected challenges that could have been avoided.
Investing time and effort into creating a solid business plan sets your restaurant on the path to achieving your culinary dreams and exceeding customer expectations.
Create Restaurant's Business Plan in these 9 steps:
1. Executive summary
The executive summary is like the appetizer of your restaurant business plan – it's the first bite that leaves a lasting impression. Its purpose is to capture the essence of your entire plan and entice time-crunched reviewers, such as potential investors and lenders, to delve deeper into your vision. It's worth noting that the executive summary should be the final section you write.
To craft a concise and captivating summary, it's crucial to highlight key points, including your unique concept, target market, and financial projections. Additionally, bear in mind that the executive summary sets the tone for the rest of your plan, so it's essential to make it irresistible and leave readers yearning for more.
When it comes to the executive summary of your restaurant business plan, brevity is key. You have only one page to capture the attention of readers, but don't worry, it's definitely doable. Here's what your executive summary should include:
Restaurant concept: What does your business do?
Goals and vision: What does your business want to achieve?
Restaurant differentiation: What makes your menu/concept different, and what sets you apart?
Projected financial state: What revenue do you anticipate?
The team: Who is involved in the business?
2. Describe your concept
In the world of restaurant business plans, there's a section that holds immense importance. It's the one that answers two fundamental questions: Who are you, and what do you plan to do?
This is the section where you fully introduce your company, and it deserves special attention. Share all the important details that paint a vivid picture of your unique business. Include the restaurant's name, location, and contact information. Additionally, provide relevant details such as the chef's background and what makes your restaurant stand out in the market.
Curious about concept creation?
Watch our short video featuring a summary of an example restaurant concept below! 👇
Now is your opportunity to showcase your vision and establish a unique identity for your restaurant. Utilize this section to highlight what sets you apart and capture the reader's imagination.
3. Market analysis
Market analysis helps you understand your potential customers, competition, and overall restaurant market trends. It's like having a crystal ball to shape your restaurant's success.
Target audience
When it comes to your potential market, you want to know how many people are hungry for what you're serving. Sounds exciting, right? To estimate this, you'll gather data on your target customers, like their age group or preferences, and combine it with industry trends. It's like finding the perfect recipe to satisfy their cravings.
Competition
Now, let's tackle the competition. Every restaurant has rivals, even if they're serving a unique dish. It's crucial to identify direct or indirect competitors and understand what makes you stand out. Are you offering affordable prices, a one-of-a-kind experience, or catering to a specific niche? Highlight your "secret sauce" that sets you apart from the rest.
Market analysis for restaurant's business plan
Market analysis also involves a SWOT analysis. Don't let the jargon scare you. It simply means evaluating your strengths, weaknesses, opportunities, and threats. Think of it as a superhero assessment for your restaurant. Identify what you excel at, areas for improvement, potential market opportunities, and external factors that could impact your success.


Example of SWOT analysis for a restaurant
Remember, market analysis is like a compass guiding your restaurant's journey. It helps you make informed decisions, attract investors, and stay ahead of the game. So, embrace the power of market analysis, and let it shape the destiny of your delicious dining destination.
4. Management and organization
Effective management and organization are critical for success in the restaurant sector. This section of your business plan introduces the talented individuals who will lead your restaurant to new heights.
Outline your legal structure, whether it's an S corporation, limited partnership, or sole proprietorship, providing key information for stakeholders.
Showcase your management team using an organizational chart to highlight their roles, responsibilities, and contributions. Their expertise and guidance are crucial for seamless operations and exceptional customer experiences.
With a strong management team in place, your restaurant is poised for success. They are the driving force behind your journey to greatness. Let's meet the key players who will make it happen!
Streamline your operations and optimize your financial performance
With resOs, you can efficiently manage reservations, track inventory, analyze sales data, and streamline your overall workflow.

Get your FREE plan
5. Sample "yummy" Menu
In the restaurant industry, your menu plays a main role as the core product. Include a section in your business plan that highlights key details about your menu offerings to engage readers.
If you offer a diverse range of dishes, provide a brief overview of each category. Alternatively, if your menu focuses on specific specialties or signature dishes, provide more detailed descriptions for each item.
You can also mention any upcoming menu additions or unique culinary creations that will enhance profitability and attract customers.
6. Design and branding
When it comes to starting a restaurant, don't underestimate the power of design and branding. They're the secret ingredients that can make your establishment truly stand out. Think about it – when customers walk through your front door, what do they see? The right design and branding can instantly captivate their attention and make them feel right at home.
So, take some time to envision the overall aesthetic and mood you want to create.
Do you imagine a cozy and rustic setting or a sleek and modern vibe?
Let your creativity shine through! Include captivating photos of similar restaurants that inspire you and give potential investors a glimpse of your vision.
And don't forget about your logo! If you've already designed one, proudly showcase it in your business plan. It's the visual representation of your restaurant's personality and will help establish brand recognition.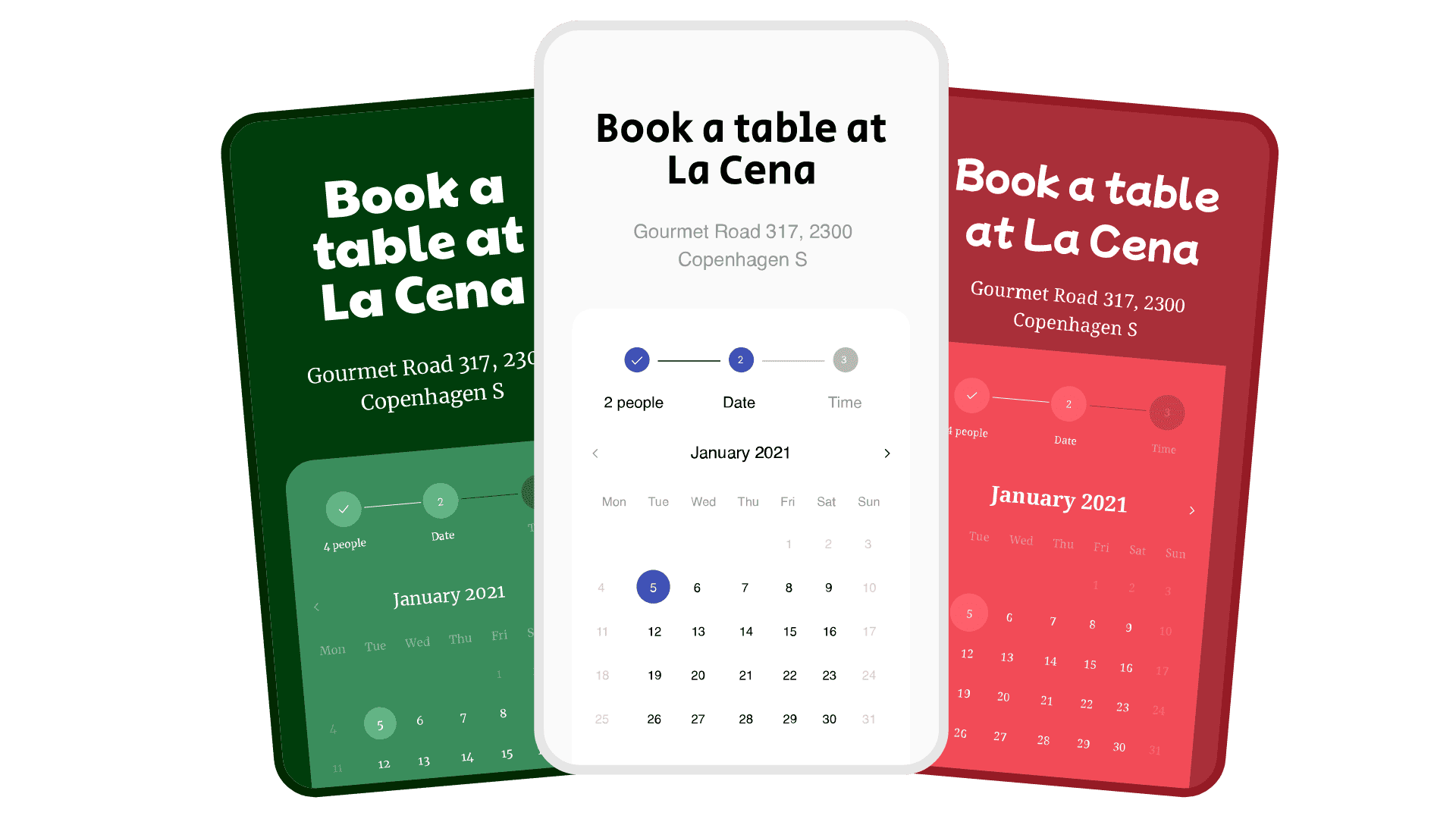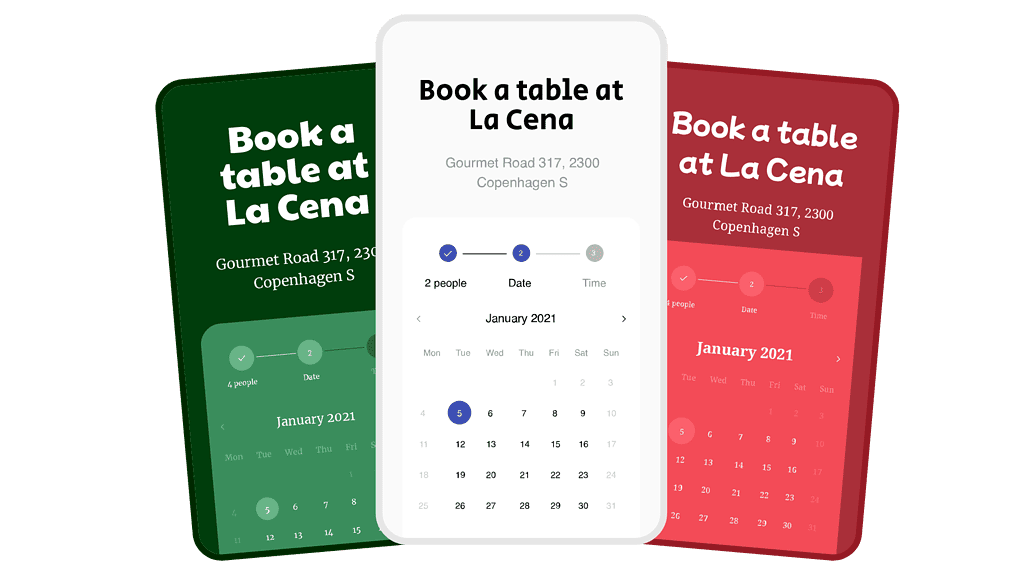 resOS' customizable interface for your booking system
Stand out in the competitive restaurant industry with resOS' customizable booking management system. Personalize every aspect of the interface to reflect your restaurant's unique brand identity. Seamlessly integrate your logo, colors, and visual elements, creating a cohesive and immersive experience for your guests. With resOS, you have the power to revolutionize your restaurant's image and leave a lasting impression.
Details matter too! Share your plans for specific design elements, from the choice of furniture to the color palette that will adorn your space. The more you paint a vivid picture, the more investors and customers will be enticed by your unique ambiance.
7. Location
For a restaurant, location can make or break the business. Occasionally, a restaurant concept is so good that people go out of their way to find it. But, more realistically, your location needs to be convenient for your target market. If it's hard for your customers to get to you, hard for them to park, and not something they notice as they drive by, they're unlikely to check your restaurant out.
In your business plan, make sure to discuss the potential locations that you hope to occupy, assuming you haven't already secured the location. Explain why the location is ideal for your target market and how the location will help attract customers.
Unlock the potential of your restaurant's location and streamline reservations with resOS. Our platform offers seamless integration with Reserve With Google, allowing customers to easily discover and book tables directly from Google search results and maps. By enabling this feature, you'll maximize your restaurant's visibility and attract more diners with just a few clicks. Experience the power of location-based reservations with resOS.
Be sure to explain the complete costs of your location and what kinds of renovations will be necessary to open your restaurant.
8. Marketing plan
In today's competitive restaurant industry, it's important to showcase your marketing strategy to investors. They want to know how you'll create buzz and keep it going before and after your grand opening.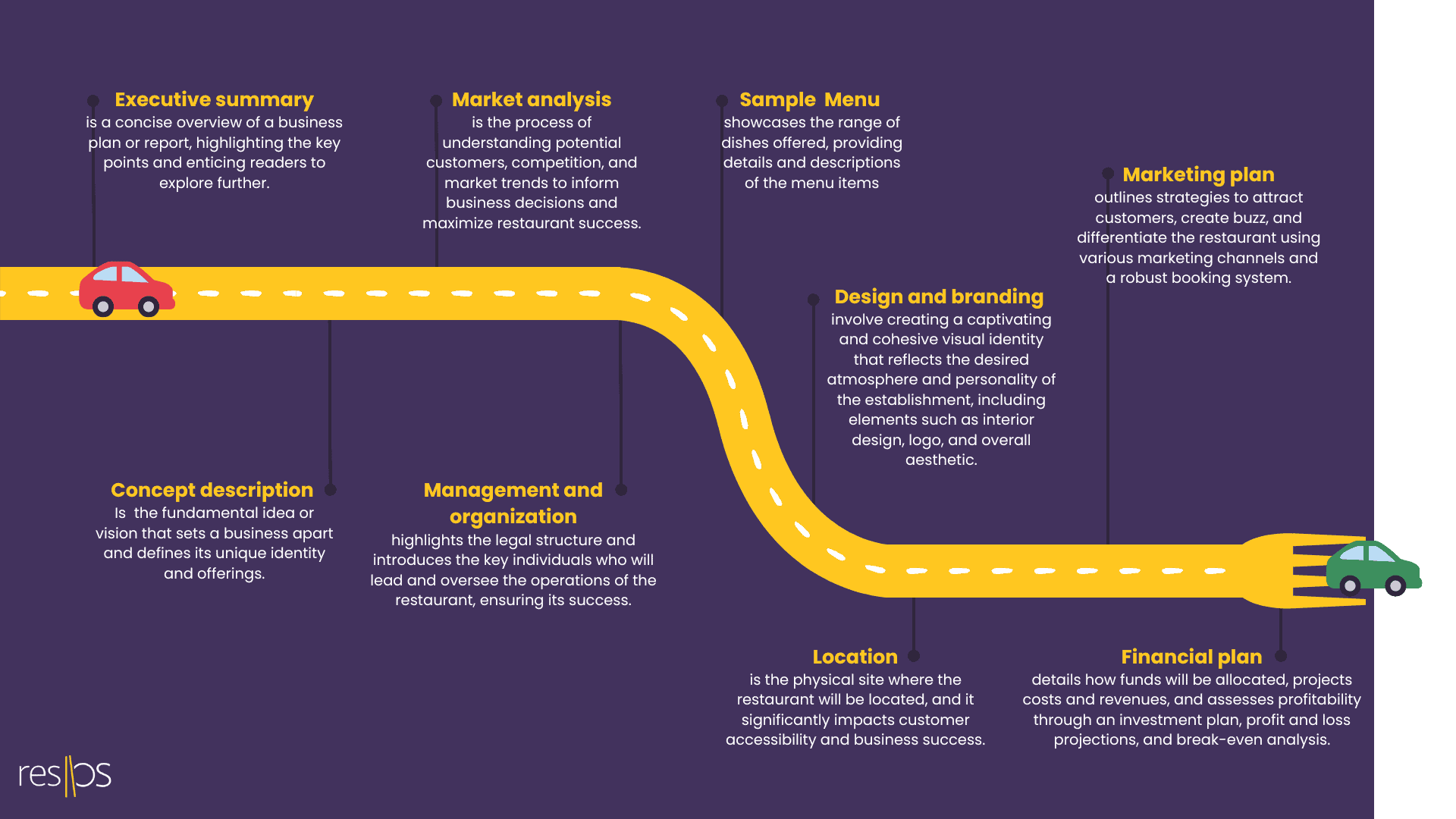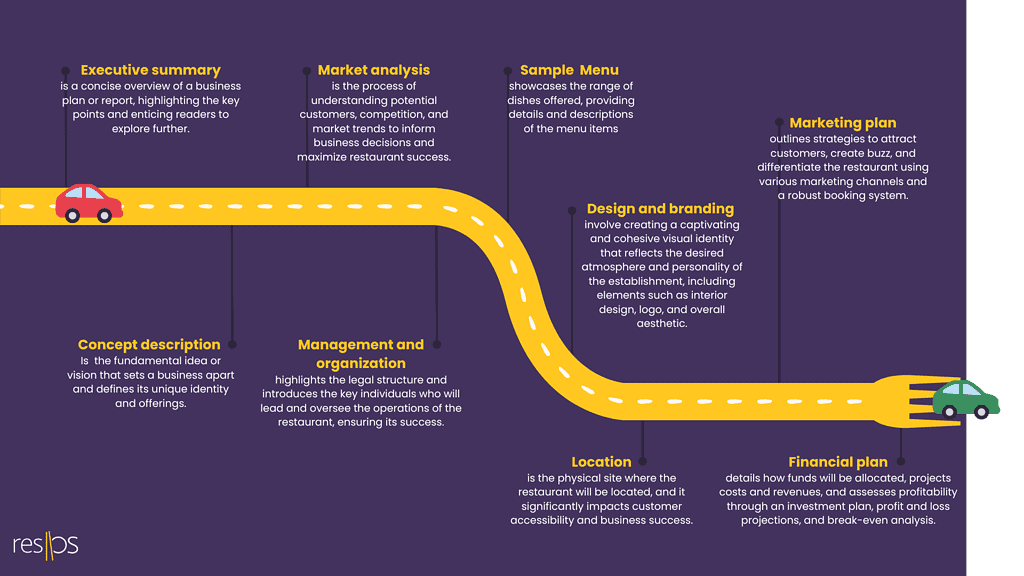 Create a winning business plan with a strong marketing focus. Our Restaurant Business Plan Steps Graphic (👆 see above) is your visual guide, including key marketing strategies. Download or save for later and plan your path to success.
Whether you've enlisted a top-notch Marketing company or have a solid ready-to-go marketing plan, highlight your chosen path. Discuss the unique strengths of your selected agency and why they stand out, including their notable clients. Alternatively, showcase your in-house plan, leveraging social media, your website, and valuable media connections.
A well-crafted marketing plan holds the key to differentiating your restaurant and attracting customers. Prepare to tantalize taste buds and offer an exceptional dining experience. Stay in tune with the latest restaurant industry trends, leverage effective marketing tools, and optimize your online presence.
Lastly, integrate a robust restaurant booking system to streamline reservations and enhance the overall customer experience. With these strategic elements in place, success is within your reach.
9. Financial Plan
Financial analysis is a crucial part of your restaurant's business plan. It helps investors assess the profitability of your concept and whether it's a worthwhile investment. In this section, you'll outline how you plan to allocate your funds in the first year and provide projections for costs and revenues.
Here are the 🔑 key components to include:
Investment Plan: Explain the initial investment costs, such as kitchen equipment, furniture, employee wages, legal fees, marketing expenses, and working capital. This shows how you'll use your funds effectively.
Profit and Loss Projection: Estimate your restaurant's costs and sales figures in the profit and loss statement. Consider factors like the size of your establishment, your target market, and the existing competition in your chosen location.
Break-Even Analysis: Show investors the monthly revenue you need to achieve to cover all your expenses and reach profitability. This analysis considers overhead costs, operational expenses, and factors that may affect revenue fluctuations throughout the year.
Claim your FREE plan on resOS today!
Ready to revolutionize your business management? Join resos.com for FREE and take control of your operations.

✅ Seamless calendar integration
✅ Customizable booking forms
✅ Automated reminders
✅ Real-time availability updates

Don't miss out! Sign up now at resos.com and experience stress-free scheduling.
Your time is valuable, so claim your FREE plan today!