Reserve with Google
Yep, you read that right! We are excited to announce that we have officially partnered with Google to offer reservations through resOS directly from Google Search and Google Maps.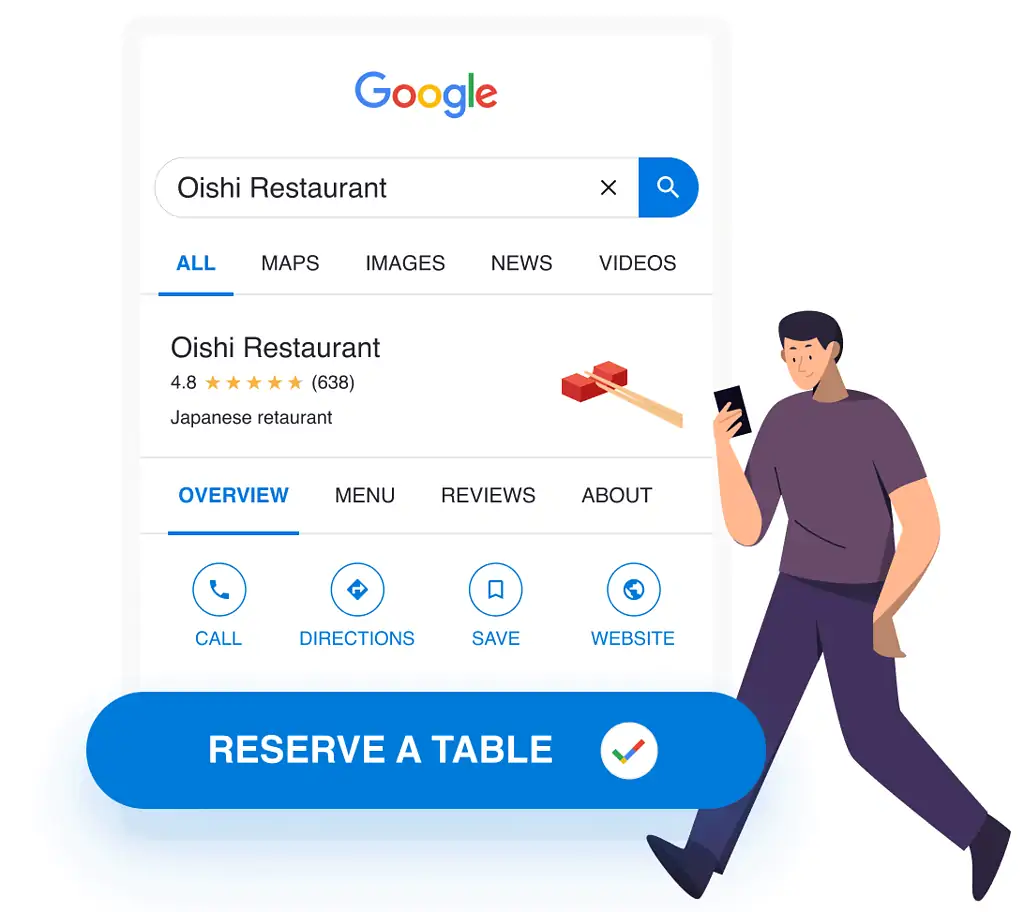 Read more about how it works and how to set it up in our Reserve with Google guide.
Changelog
As you probably have seen over the last few months, we have introduced a changelog in the booking form to help everyone working with bookings to see past changes.
In this update, we have fixed a few issues as well as expanding its features, including always listing the user who created the booking.
Inspired by this feature on bookings, we have also started the work on a changelog for opening hours. Hopefully we can show it soon, to help you keep an overview on all changes to your restaurant.
Mailchimp
We've launched our first update to our Mailchimp integration since we launched it one and a half months back.
It is now possible to add a customer to Mailchimp when you update a booking, if they are not already added. If a customer is already added in Mailchimp, we've made it easier to spot with an icon and tooltip on the "Customers" page and in the customer dropdown when creating a booking.
Close online bookings on multiple days
In the booking views (schedule, list or floor plan) it has been possible to close online bookings for the rest of today for a while – now we've improved this functionality so you can close alle days in the future with one click on the little shortcut in the upper right corner. We've also added an icon in the calendar view if you closed the day to help you keep the overview.
Please note that this is not directly tied with opening hours, therefore any days where you close online bookings will still show as open, but fully booked, on your booking page and booking widget.
Software updates
We've also updated the software the system runs on, nothing sexy to show you guys here, but hopefully you can feel an increase in the performance of the web and native apps.
Minor fixes also in this update
Stripe creation issue with phone numbers
Issues with postal code update
Android app scroll issue
Ad blocker issue when creating new restaurants
Cancelation policy issue when saving "non-refundable"
Issue with pagination on customer & feedback list
As always you can reach us at [email protected] if any questions or feedback!