We're on a roll, last week we launched the custom fields and now we introduce the design app allowing you to customize your booking flow and takeaway page even more. With the design app, it's possible to add your own colors, fonts, and a few other settings for your booking flow, booking widget, and takeaway page.
We know a few of you have some really beautiful websites where our widget didn't always fit in too well, so we're really glad to be able to give you the flexibility to apply your own theme now.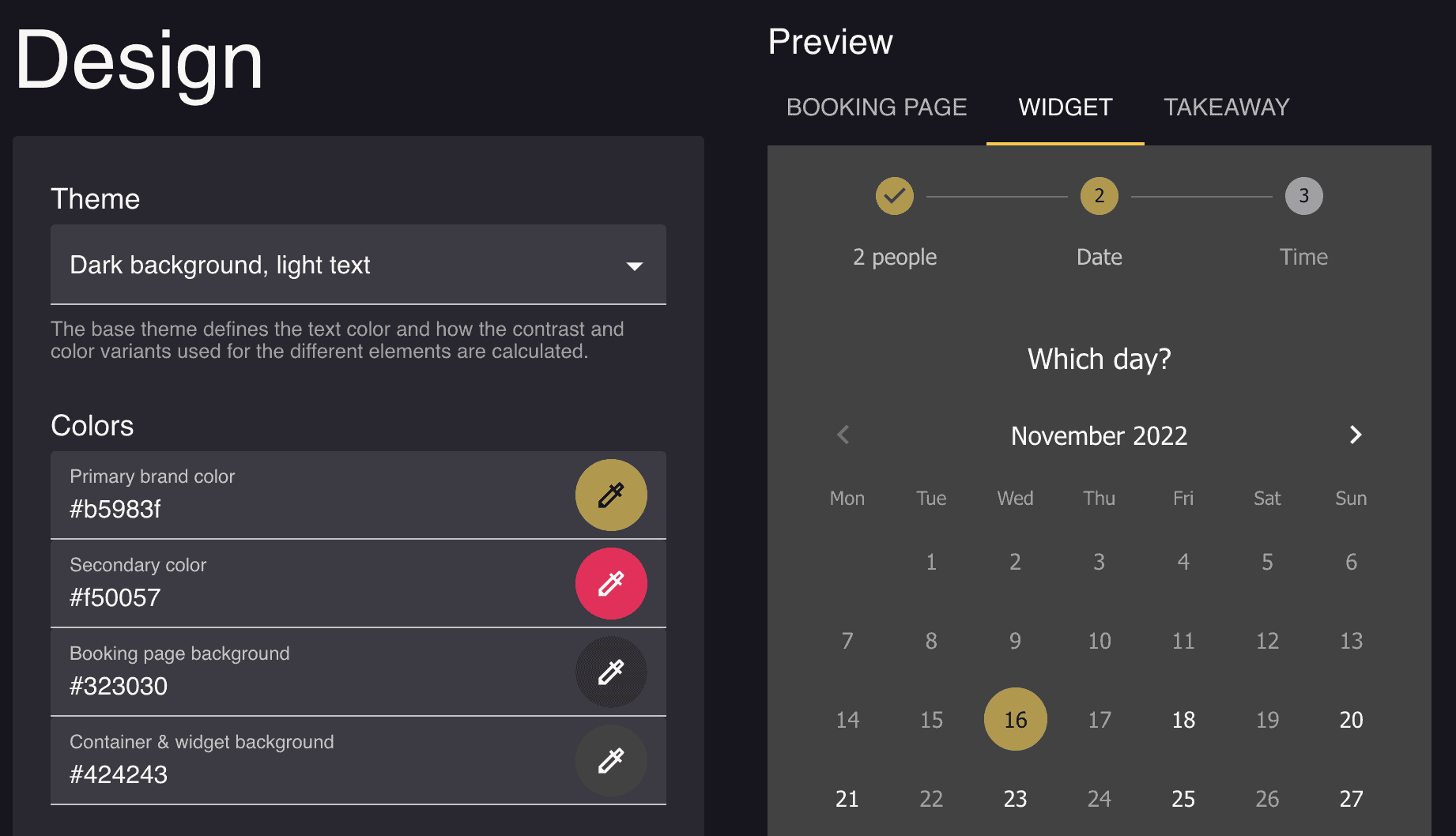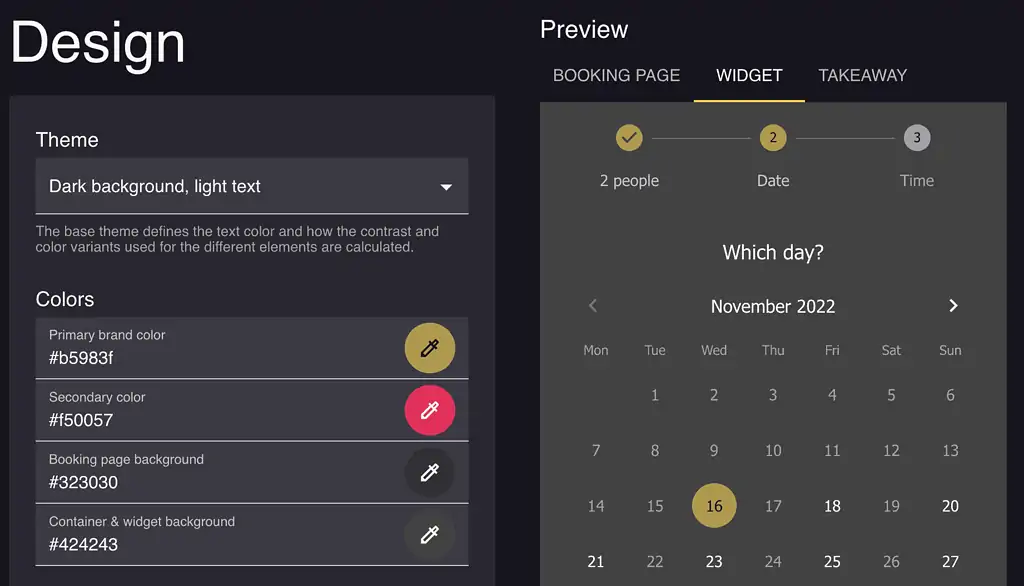 Activate the Design app in the Apps section, and head over to the design settings, where you can play around with different color schemes, fonts, and round corners and preview it before releasing it to the world.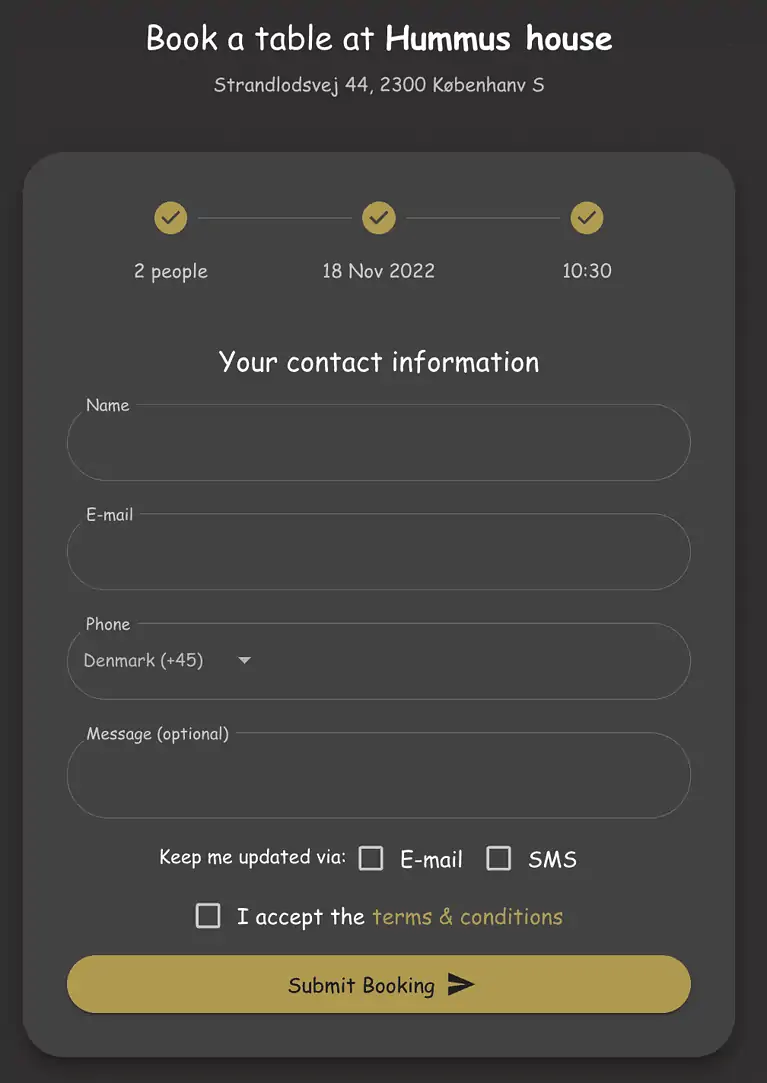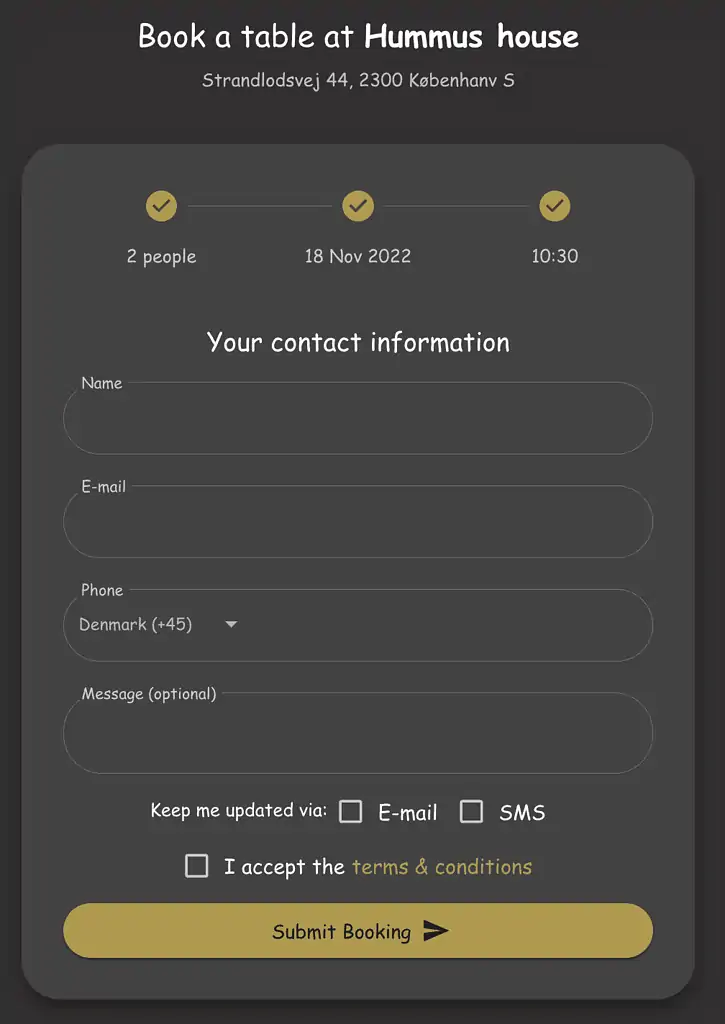 As you can see in my example here, I've added some new colors, both for the background and buttons.

Besides that, I've also changed the font of the page, because who doesn't love Comic Sans?
Lastly, I've changed the corners of all the elements to be more rounded which gives it more of a smooth feeling that I'm going for here.
Please note these changes only affect the guests' views such as the booking flow, widget, and takeaway page for now. Meaning you can't change the colors internally in the resOS app yet.
As always please reach out to us with any feedback on the new app, we would love to hear what you think on [email protected].