(Update: We have closed down our White Label partnership program)
The reason is that we want to provide the best possible service to all of our customers and partners and ensure that all have a great experience using resOS. And we strongly believe that the Affiliate partner program will do just that and benefit both parties. Please, reach out to us at [email protected] if you are interested in hearing more about (or starting) an Affiliate partnership with us.
How will a white label partnership with resOS work?
With our white label solution, we act as a transparent partner so that you can display your own name and logo to the system. The system will be adapted to fit your brand so that your clients get the full experience of purchasing your products. The following image is a demo of how your partner access will look like. You will have a complete list of restaurants that you have access to. The RunRes logo will be replaced with your own logo.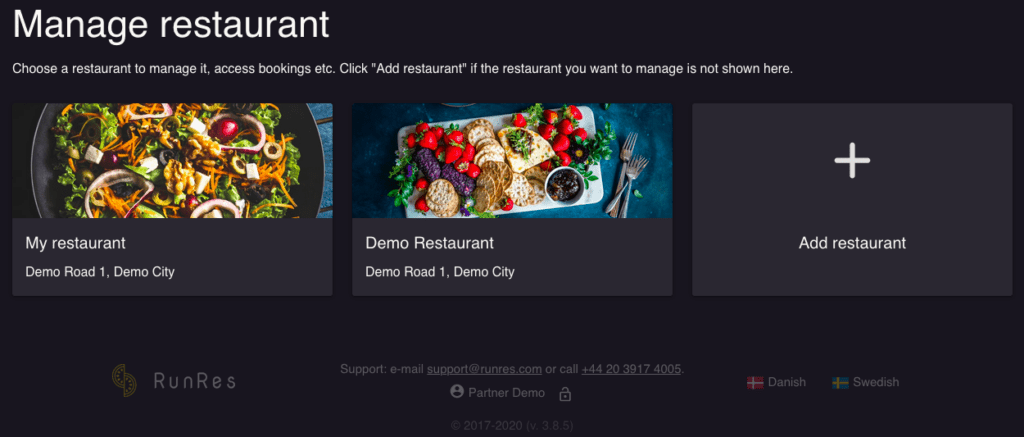 When all your clients are added to your account, you can start choosing a plan for every client, set up their subscription and create their unique login. Due to the white label solution, your client will not get any e-mails from us regarding payments and such.
Your custom domain
After you create a user for your client, they can access the system through your custom domain showing your logo. The client will see your logo on the login page and in the footer, as shown in the image below. Your contact information will be displayed in the footer, on the client's dashboard and other places where contacting the support is mentioned.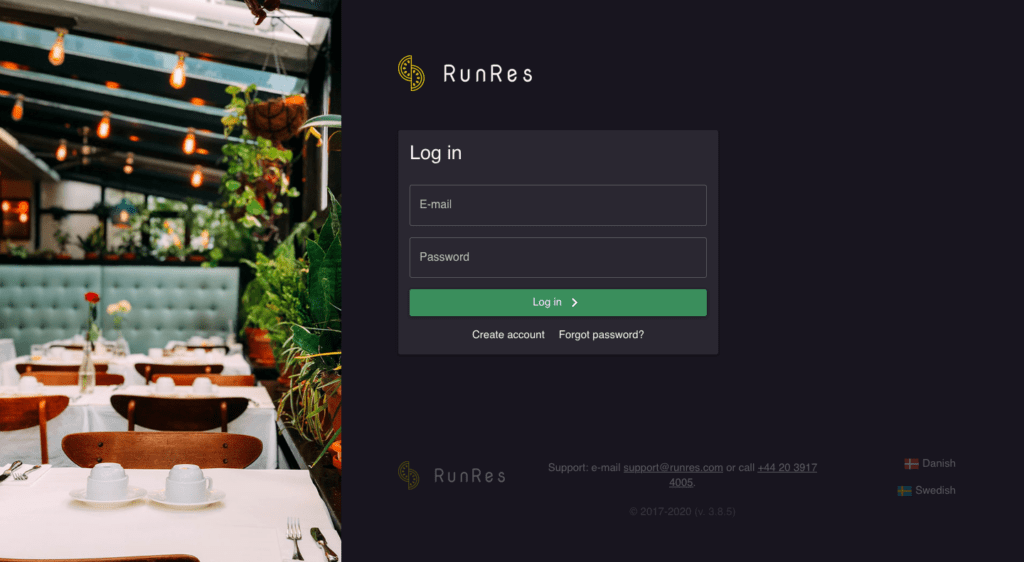 Once your clients access their user they can start setting up the system the way they prefer. The client will first enter their dashboard, where your company name and contact information are displayed. E.g. "Welcome to Run Res booking" will be replaced with "Welcome to [your name] booking".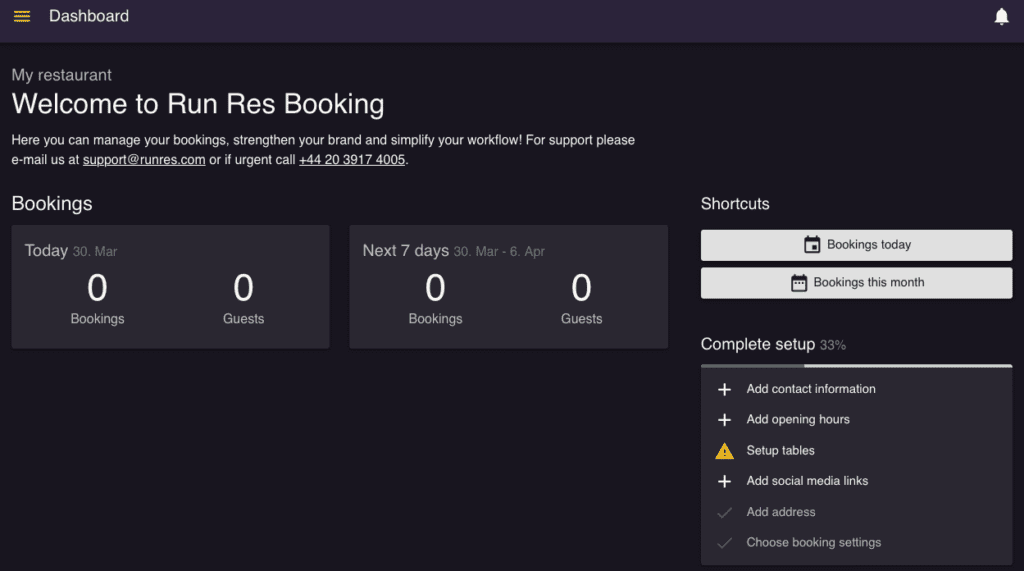 Choose a price plan
With a white label partnership, you will have full control of the prices you offer your clients for the system. In that way, you can either offer your clients one of the price plans we offer already or e.g. offer your clients to pay a higher price while providing them with additional services from your company.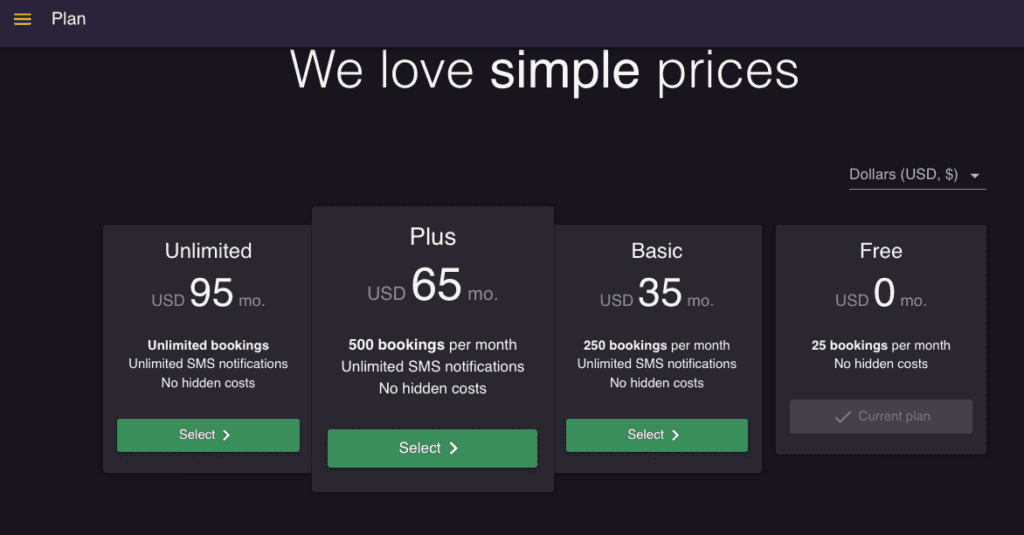 In case you want a much simpler partnership with us, check out our affiliate partnership
Are you interested in a white label partnership with resOS?
Contact us on the following numbers: +45 91 53 14 00 (DK) or +44 20 3917 4005 (UK), or write us an e-mail on [email protected], and let's have a chat about the possibilities for a white label partnership with resOS. We look forward to hearing from you!