resOS system works on all devices. It doesn't matter if your device is iOS or Android. We have made sure that you can manage resOS' system, your bookings and walk-ins on all devices.
Use resOS on iPad, computer or phone
Whatever device you are using, you can always access your resOS system and handle bookings. The systems corporates with all computers, laptops, tablets and smartphones, running on Android, iOS, macOS, iPadOS, Windows and Linux.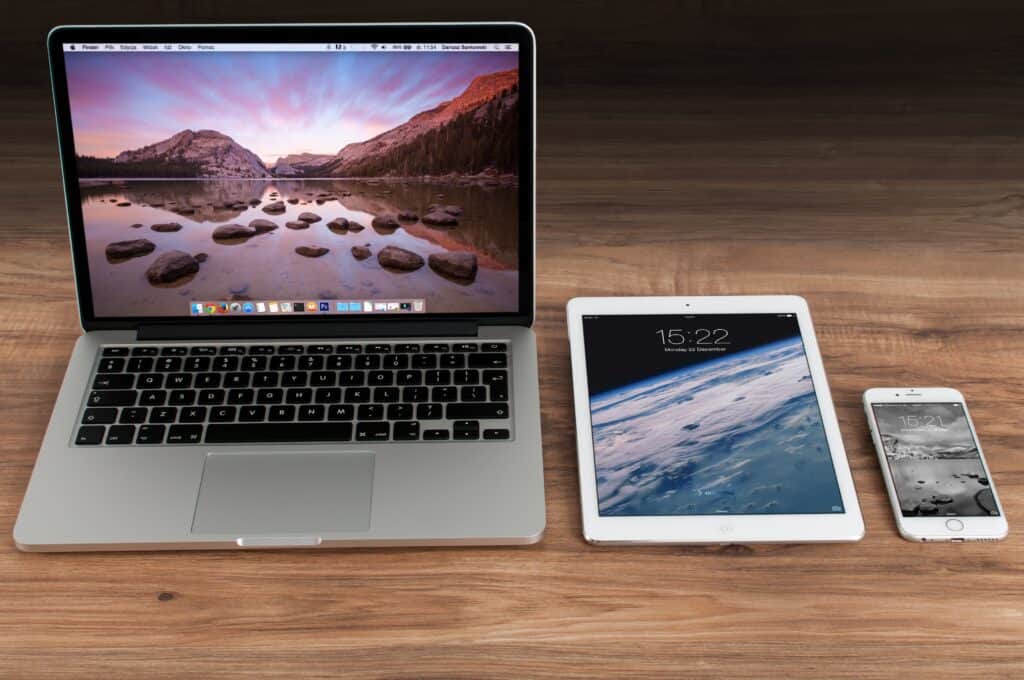 Accept bookings anywhere
Have you received a booking but you're not in the restaurant and can't access the computer? We've got you covered.
Simply choose to receive the bookings by phone or SMS. Then you are able to handle the bookings on your phone, and accept or decline them anywhere.
If you want to manage your tables and available times every day, you can use table management. With table management, all bookings are automatically accepted because guests can only book your available times, which you manage in the resOS system. Whatever solution fits your restaurant, you can get an overview of the bookings and tables from anywhere.

Your staff can handle bookings from different devices
The system is not tied to your restaurant. This means that you and your staff can have a great overview of everything in the restaurant outside of the restaurant too. It allows you to go on your phone and see the bookings you have for the day, week, or month, so you know what needs to be done to be prepared. As a manager, this is a great function to have. In case you go away for a few days, this is the perfect way to make sure you can still keep track of everything.