(This feature is no longer available)
With resOS' tracking feature, you can easily track your ratings and reviews on Facebook, Google, TripAdvisor and Yelp. In this way you can keep track on your brand and what impression future guests gets of your restaurant. This helps you improve and see, how you could optimize and what guests appreciate about your place.
Before visiting an eatery, guests often research for reviews of the restaurant. Is the food good? What does other people think of the eatery? What kind of atmosphere is created by the staff? These are all questions the guests ask themselves before booking a table and they look for answers through the reviews. With resOS, you can track how people review you restaurant and see an average score of you ratings.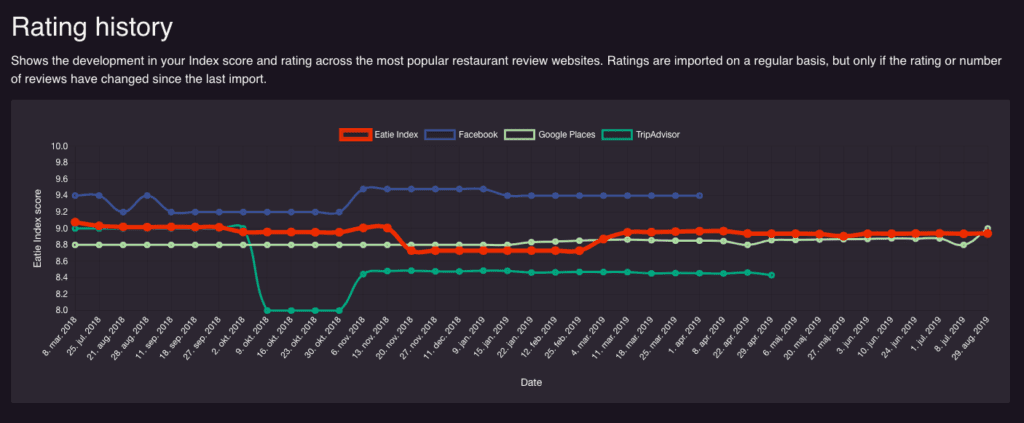 Follow your restaurant's progression
By being able to track your ratings and reviews, you can easily follow your restaurant's progression. You can see which areas of your restaurant the guests love. Over time, you will be able to see how your restaurant improves. This also enables you to pinpoint any issues and solve them quickly. With our basic subscription, you can also choose what reviews should be shown on your Eatie profile.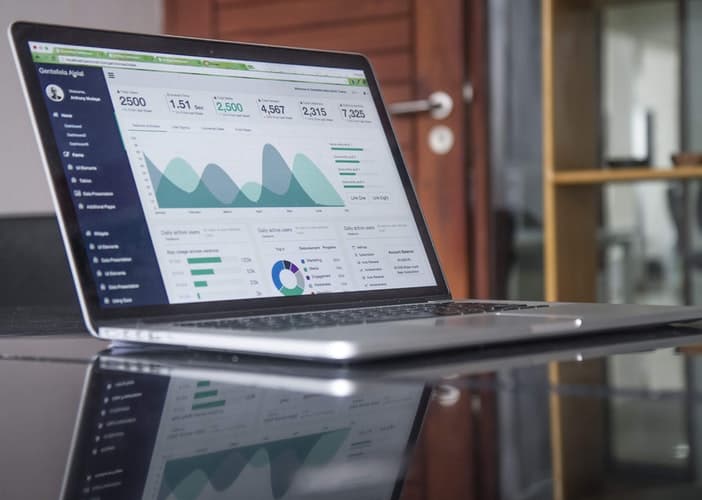 Track your competitors' score
Always keep your enemies close, they say. Of course, other restaurants are your competitors and not your enemies, but you can keep them close by following what they do great and bad. With our service, you can track the scores of your competitors to see how you compete against them. Take advantage of this by making sure your restaurant performs well in the areas which your competitors don't.
Do you want to try this feature? Do not hesitate to contact us at [email protected] or press "Keep track on your reviews now" below.