Do you own a nightclub? Managing a nightclub can be hectic and very time-consuming. Most nightclub allows people to buy different bottle-packages, where you get your own VIP-table and some liquor bought down to you. resOS' pre-payment for night clubs allows you to keep track of your tables, reservations, and taking payment directly when guests make a reservation - so you don't have to worry about no-shows.
With resOS' booking system, will you be able to let your night club guests book VIP-tables directly through your website or Facebook page. You can also demand a pre-payment when booking a table, so there won't be any no-shows - and therefore no lost revenue.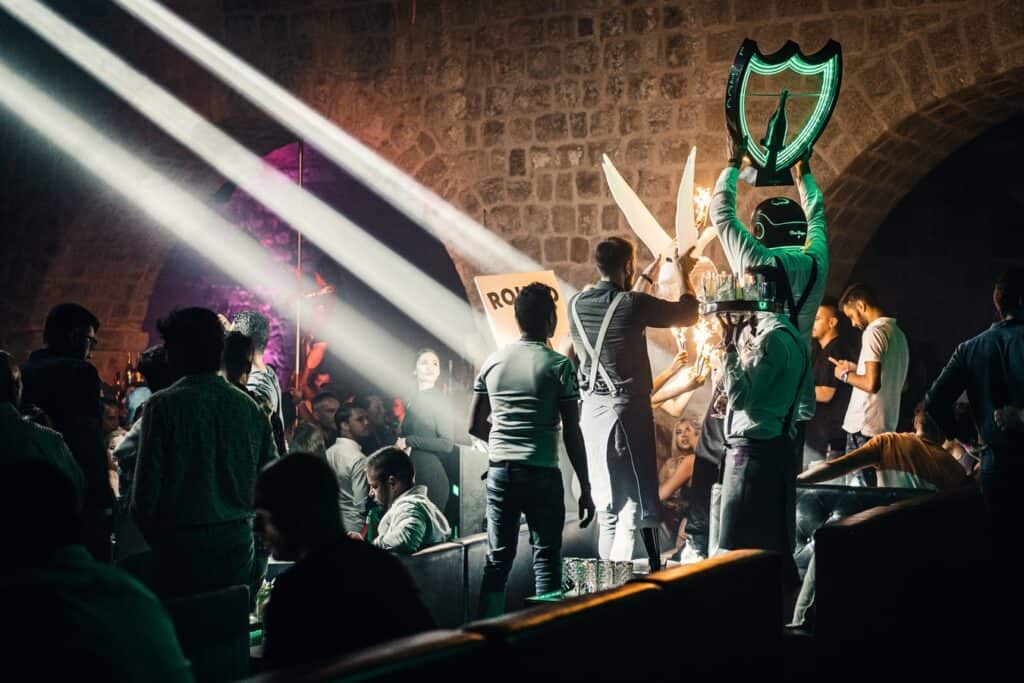 It is possible to enable the pre-payment feature for any day and time you prefer. You can therefore customize the pre-payment settings different to each opening hour. Maybe you have a nightclub that only offers VIP-tables once a week or opposite, each day during the week? Both are possible with resOS' pre-payment for night clubs.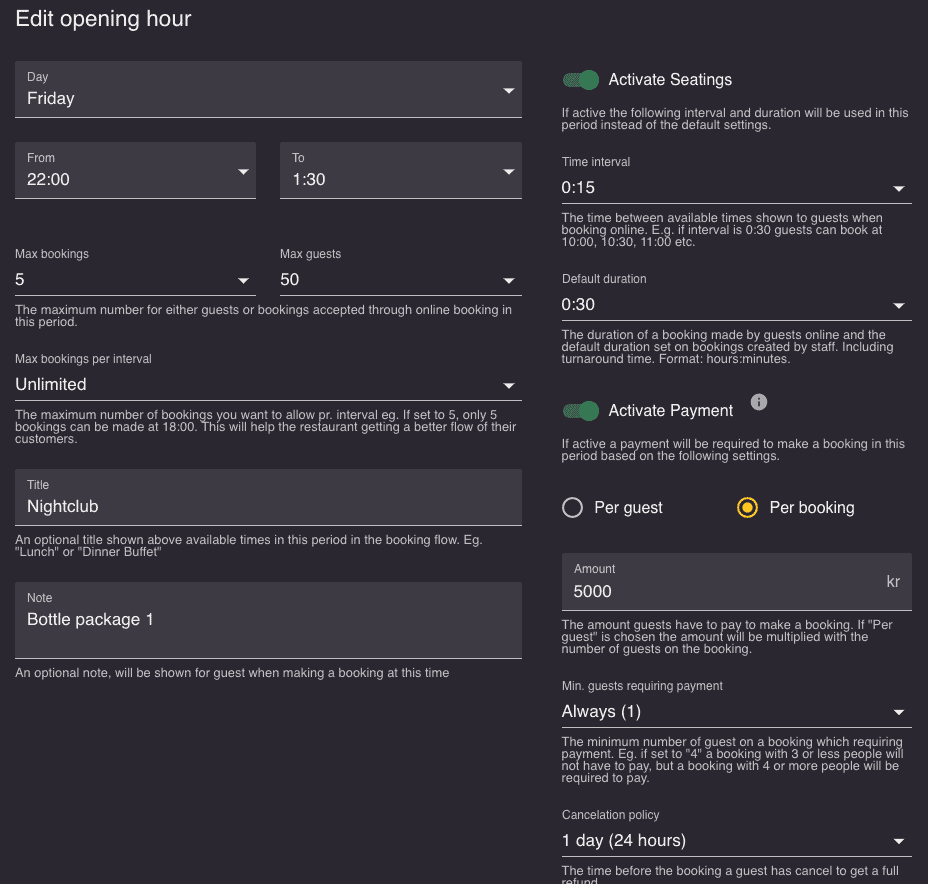 The picture above shows the adjustments possible to the pre-payment feature. It is either possible to make a pre-payment to each guest or per booking. If you for example have an "unlimited drinks" theme at your night club, you could set the feature to per guest, so you get paid for each guest having that option. For a VIP-table, which has a certain price, it would be ideal to choose "per booking", since the price is based on the table and not the number of guests.
You can then set the amount, and choose the number of minimum guests on a booking, before requiring pre-payment. The cancellation policy is also possible to set to your preferences.
Read also about how you can prevent no-shows at your restaurant here.
Are you interested in trying out resOS?
Do you want to try out resOS' booking system for nightclubs, and be able to easily manage your tables and pre-payments? It is not only effective and user-friendly but cheap as well! You can see the pricing by clicking on this link.
Do you have any questions regarding our new feature? Then do not hesitate to contact us at [email protected]